Here in this region, amid the initial, proven, lasting fervor that sends our bodies into perpetual (welcome) disturbance; from these variously perplexing, disappointing, exhilarating, terrible, or inspired moments—from these moments on, we see ourselves on display, and we shed our museums of obsolescence, and in the truest effort to stand up, we are uniquely reshaped.
How to compensate for so many lost hours, years, decades of looking at our lives through the lens of wretchedness? And now that we are capable of naming our past, how could we possibly reverse these hopes, these mad euphorias, so immediate, so newly free of fear, and how could we possibly tire from the prospect of a continuingly inheritable future (so unknown, yet so plausible - the future - so simple an aspiration, yet so brutally impeded by authoritarian and military repression, militaries themselves clogged by obsolescence)?
We are not always young, wars cannot be overcome like malaise, residues of occupation corrupt ordinary human intimacy, wealth is accommodated on the backs of the poor, crude slices along artificial lines, generation of dogma-counter-dogma, driving citizenry to disrepair, to despair, to flee, to seek liberation, to become literate, to seek civil society, pouring into the streets on which tread already the feet of billions seeking emancipation.
However fleeting, and when one does feel absolutely free, in these continuing times, heretofore uncharacteristically contemporary (because this "we" has never been such a contemporary of the present), there will be, there have been, losses, but there will never be regrets; and so we press forth and firm.
Moments like ours can be collected in the body of a camera.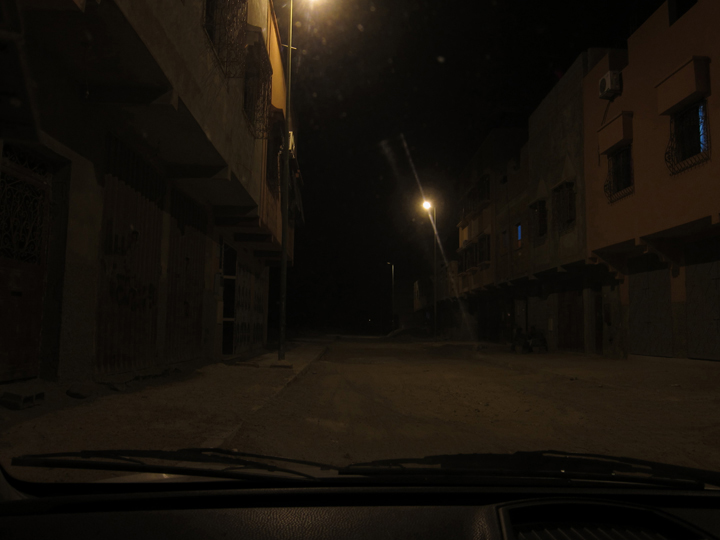 Nighttime scene in a mixed Berber-Arab douar. Car moves forward.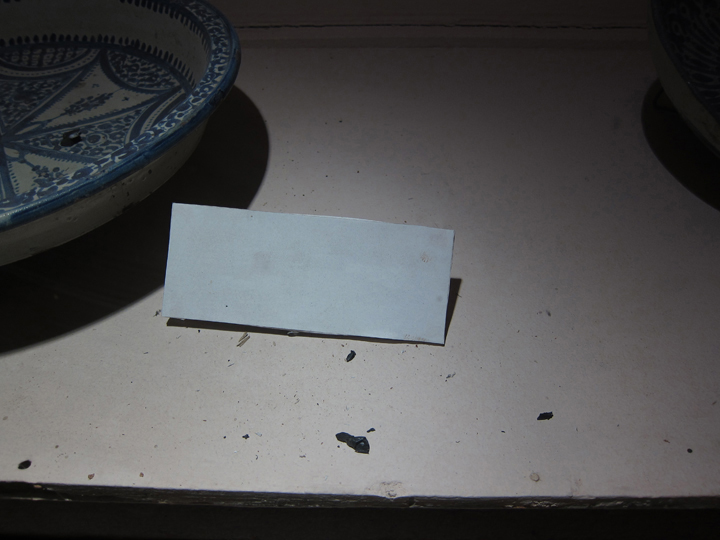 Missing text in a museum display.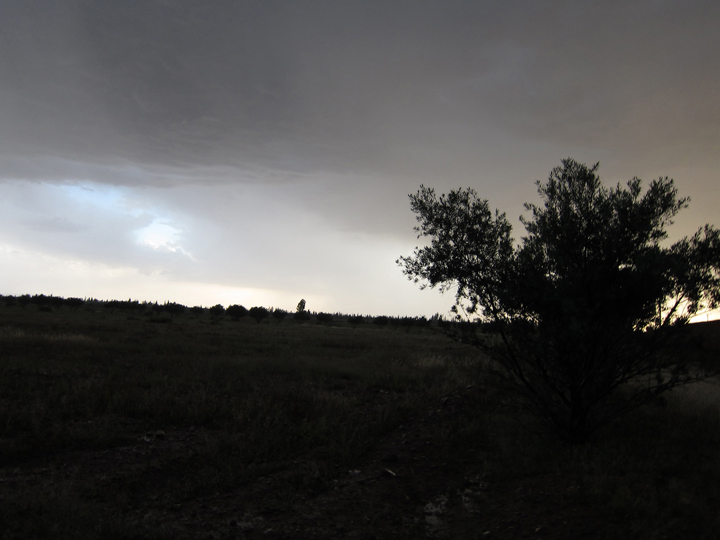 Clearing in an olive grove, North African countryside.
Clearing in an olive grove, seen through the car door.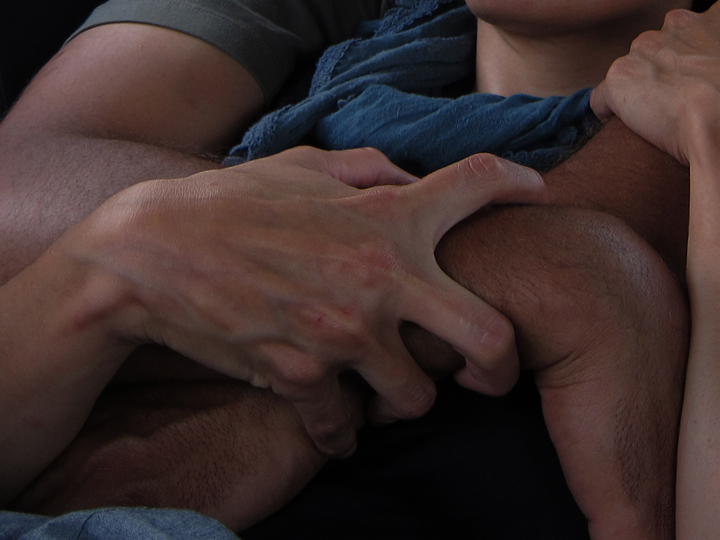 An embrace in the olive grove-- after the harvest, before mobilization.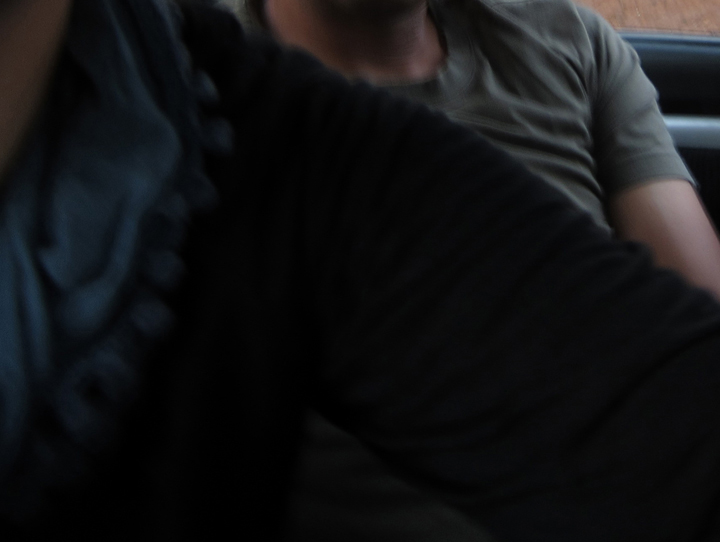 Mobilization after the embrace.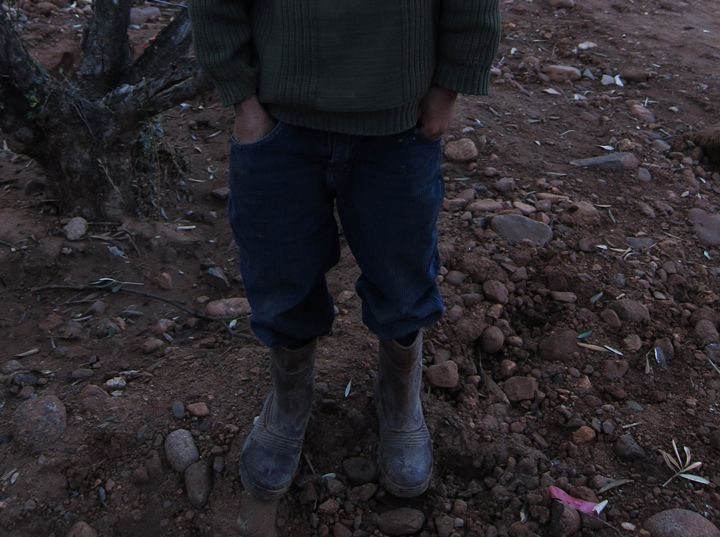 Military commander laughing nervously.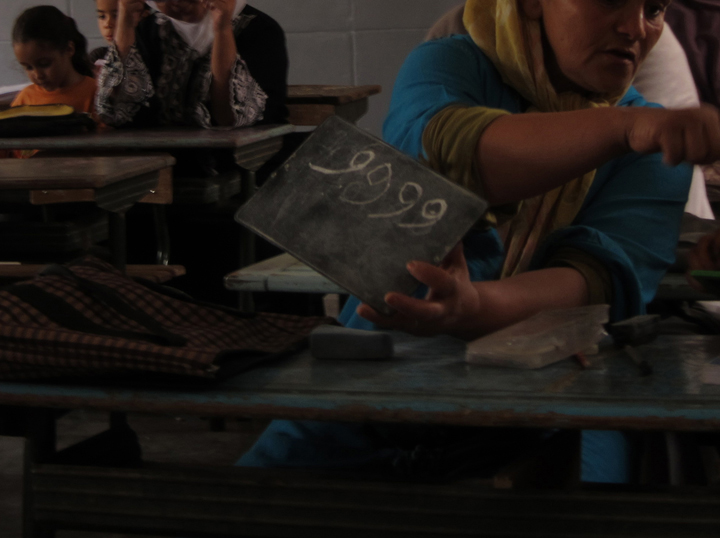 Prediction exercises in the classroom.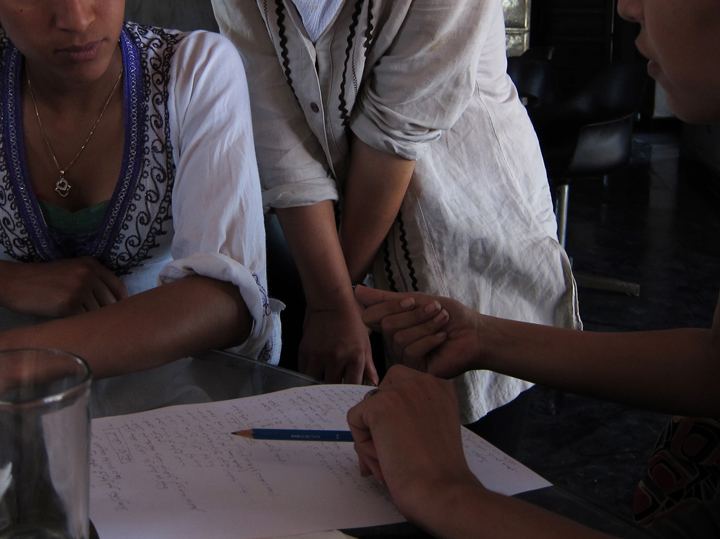 Hotel workers devising hand signals.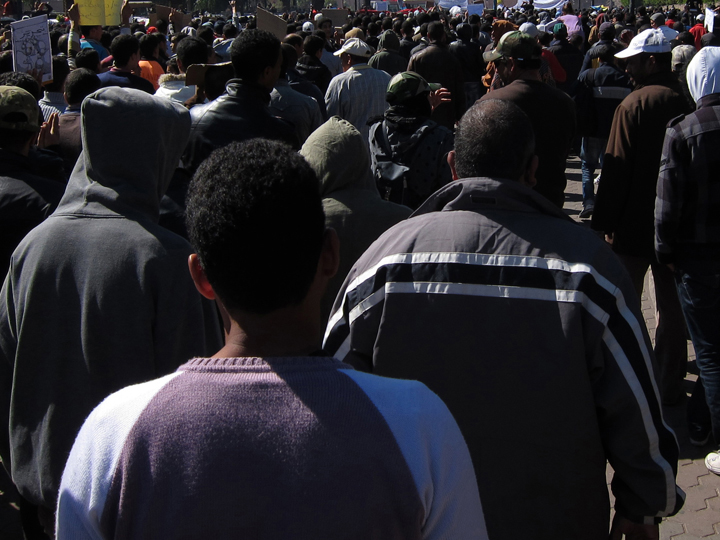 9,999 people at an uprising.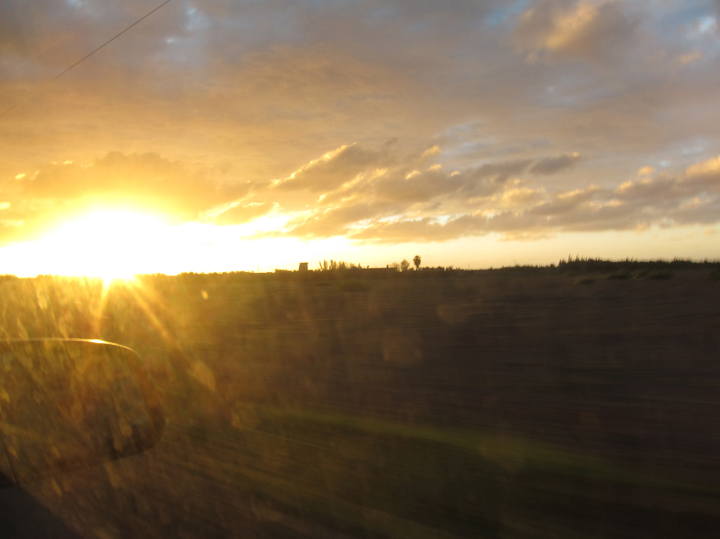 Velocity of our bodies undergoing transformation.
[Acknowledgments: al-Sha`b al-Maghribi and Dar al-Ma`mun for providing residence during this period. All images by Rheim Alkadhi]