Sunday, March 4th was an action-packed day for Occupy AIPAC. From the early hours of the morning, protesters occupied the streets surrounding the convention center to greet conference attendees with signs, chants, artwork, song and dance, and in several instances, attempts to start a dialogue. Despite several hostile encounters with both AIPAC conference attendees and police officers, Occupy AIPAC seemed to only pick up momentum as the day progressed. In what was perhaps the most moving part of the day, protesters shared their personal stories and thoughts about Israel`s crimes over a loud microphone directly in front of the convention center`s main doors, undoubtedly heard by all in the vicinity. Although their words may have fallen on mostly deaf ears, they certainly made it known that unlike the U.S. administration, many Americans are far from willing to welcome AIPAC with open arms.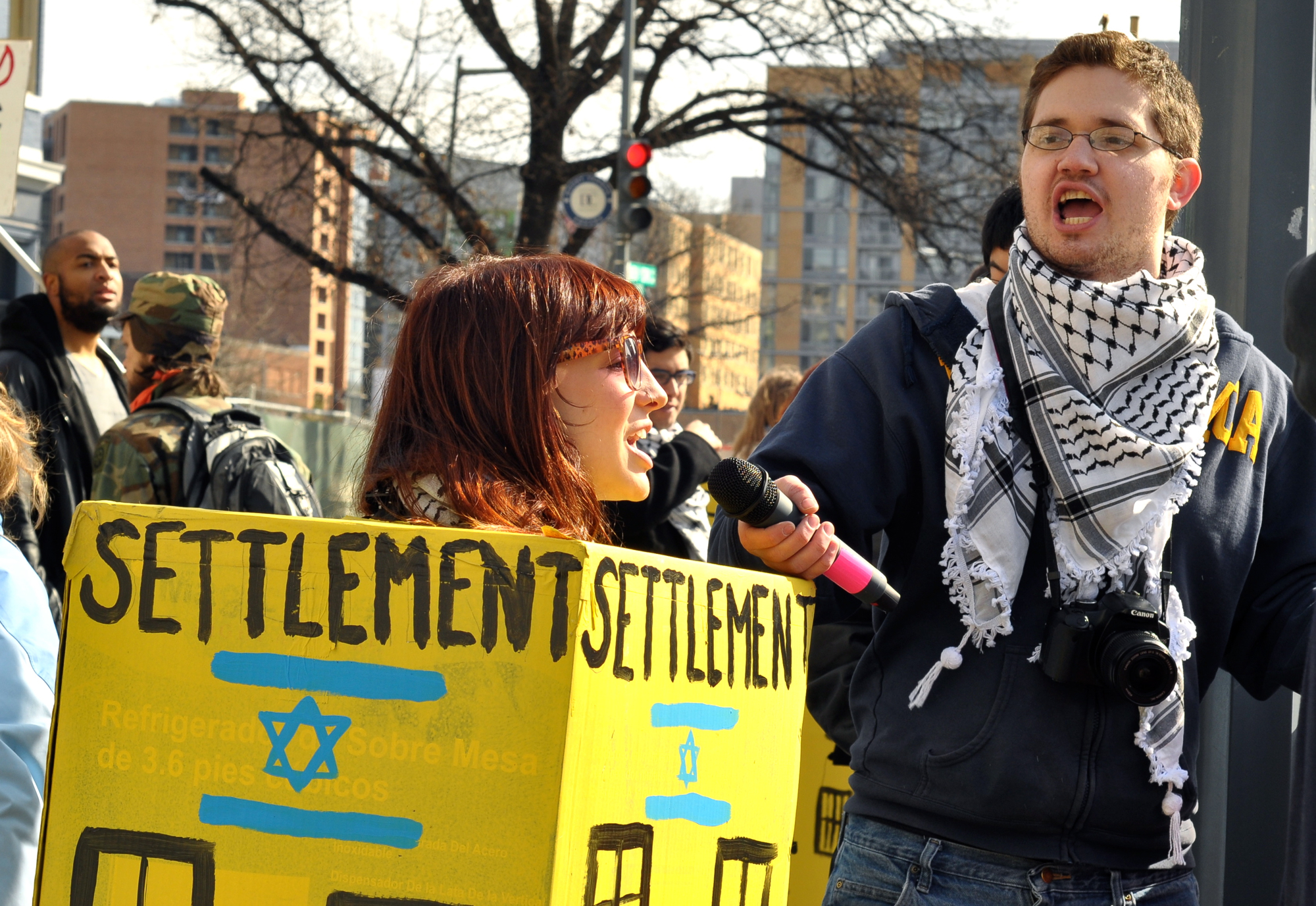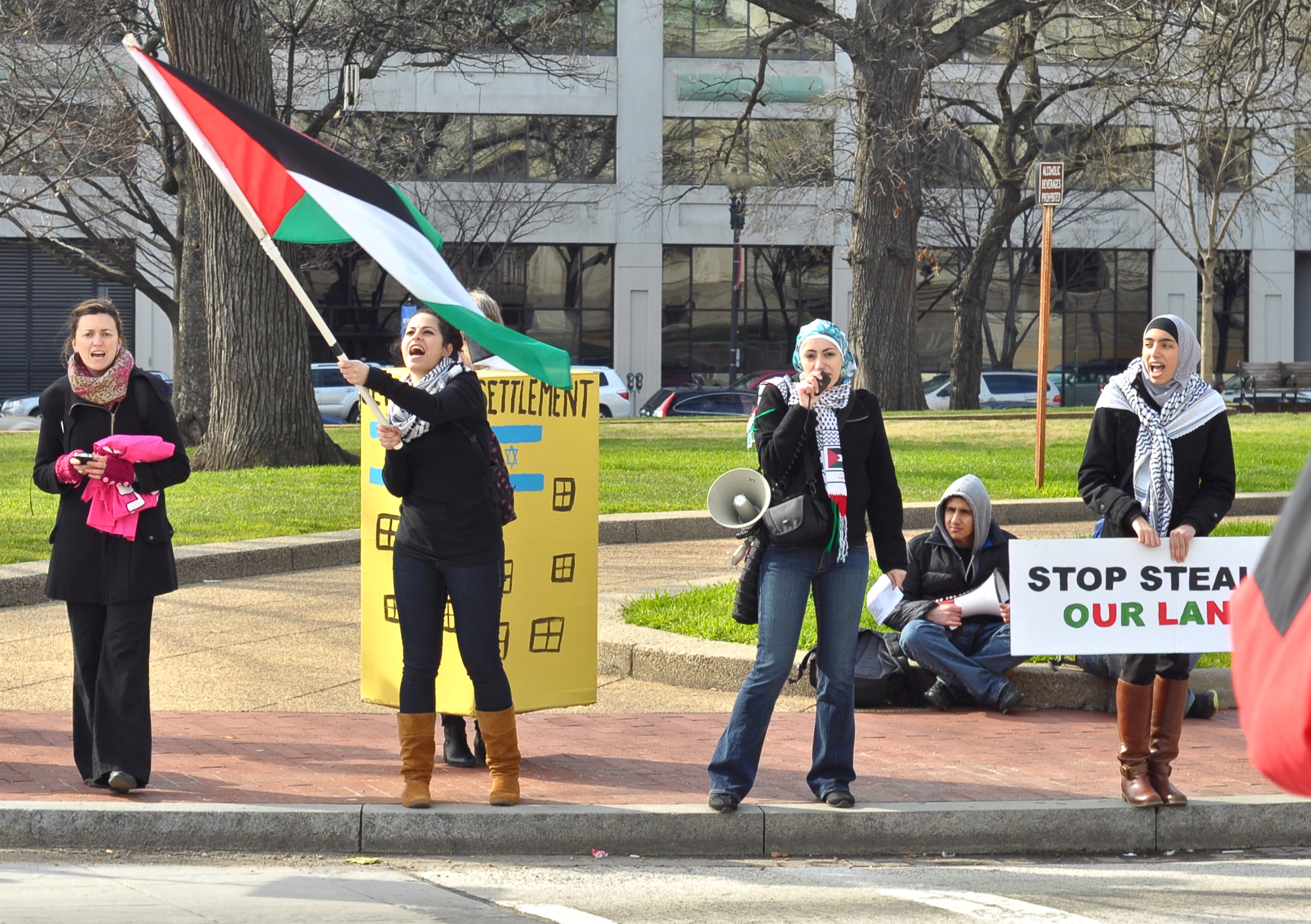 Protesters call for attention with chants for peace and justice as cars passed the convention center. (above two photos)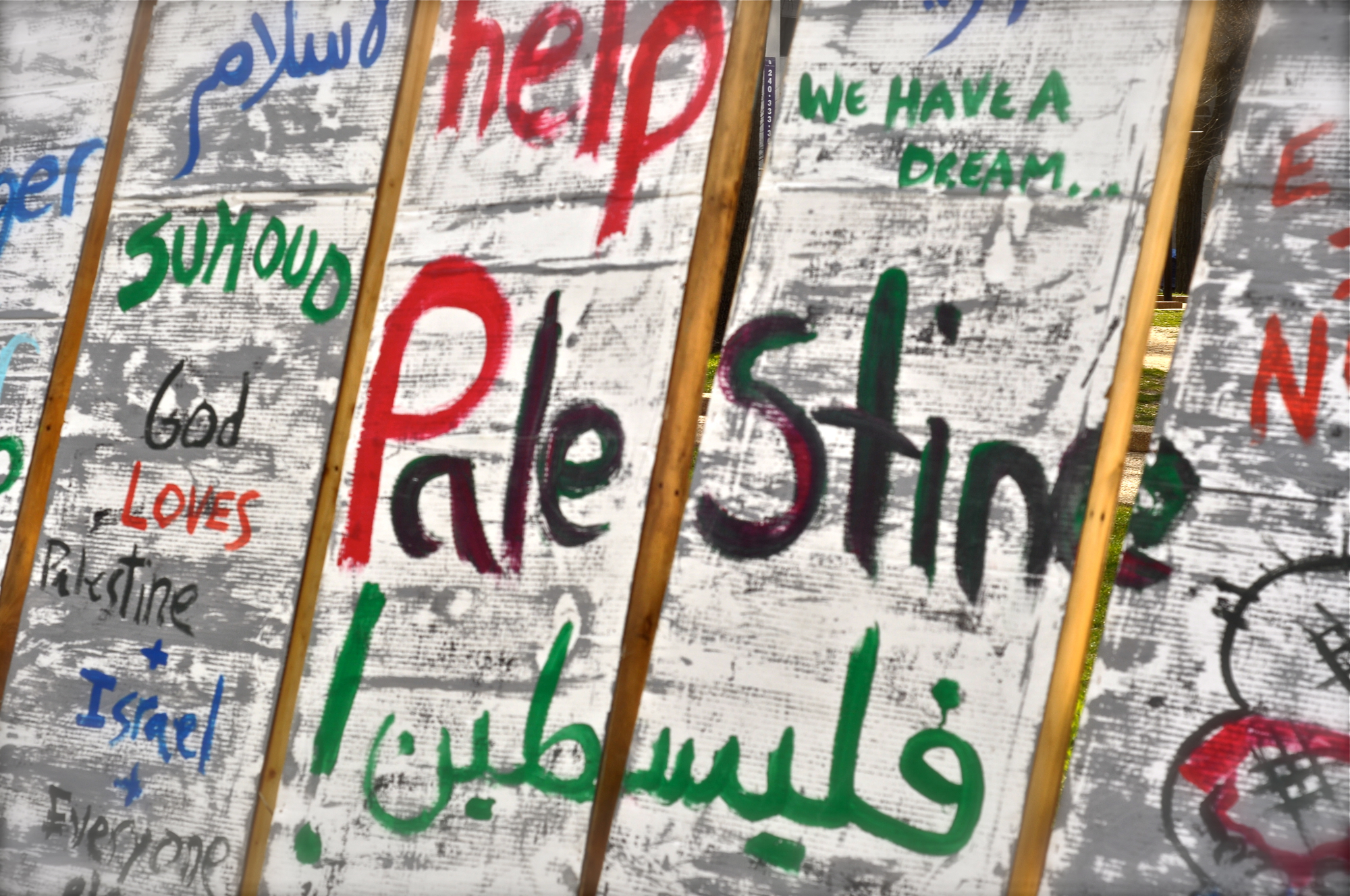 Art work was displayed in plain sight of passersby.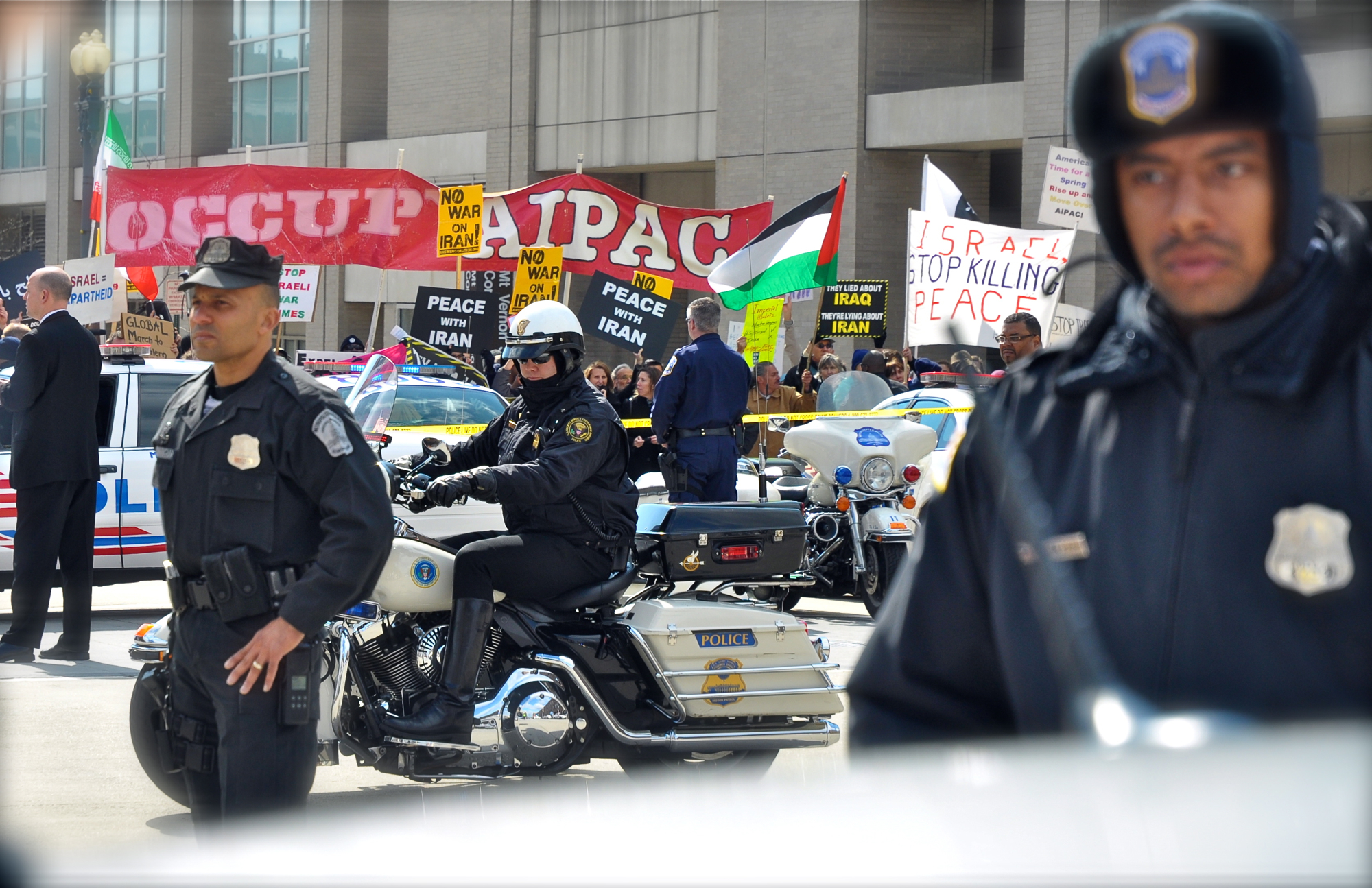 Police officers and protesters await Barack Obama`s motorcade.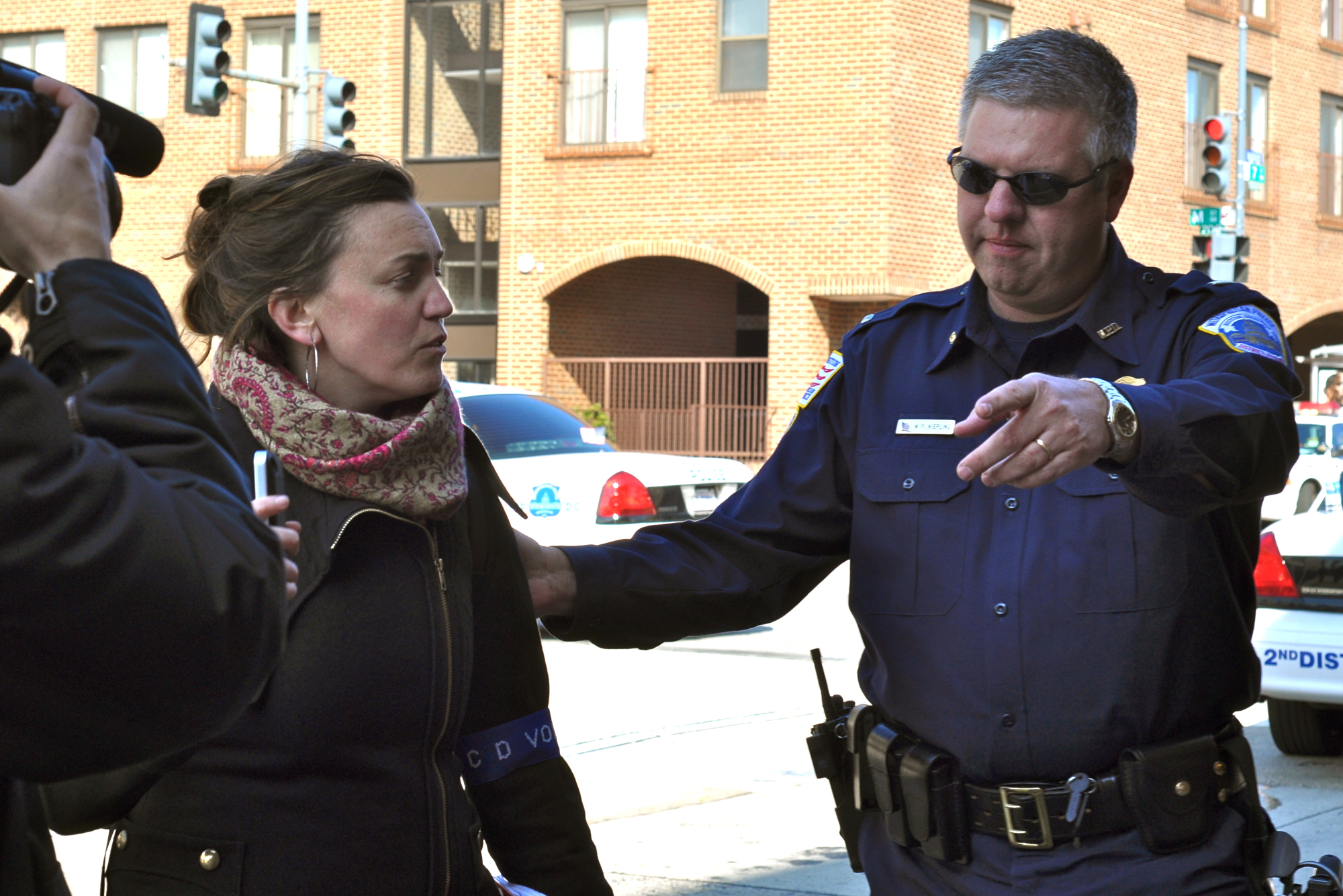 Several altercations occurred as police officers attempted to constrain protesters` movement and visibility.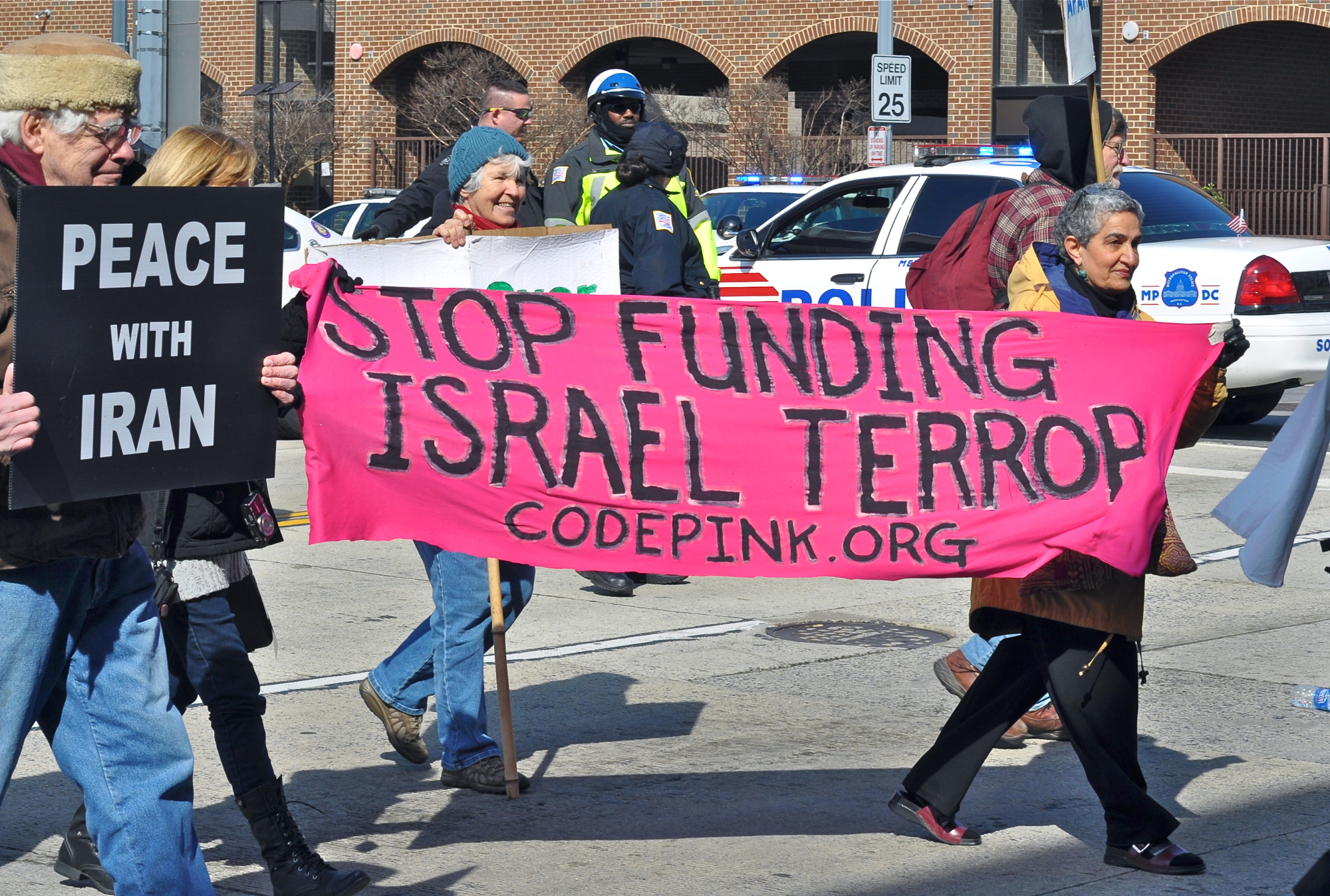 Protesters walk to greet the presidential motorcade.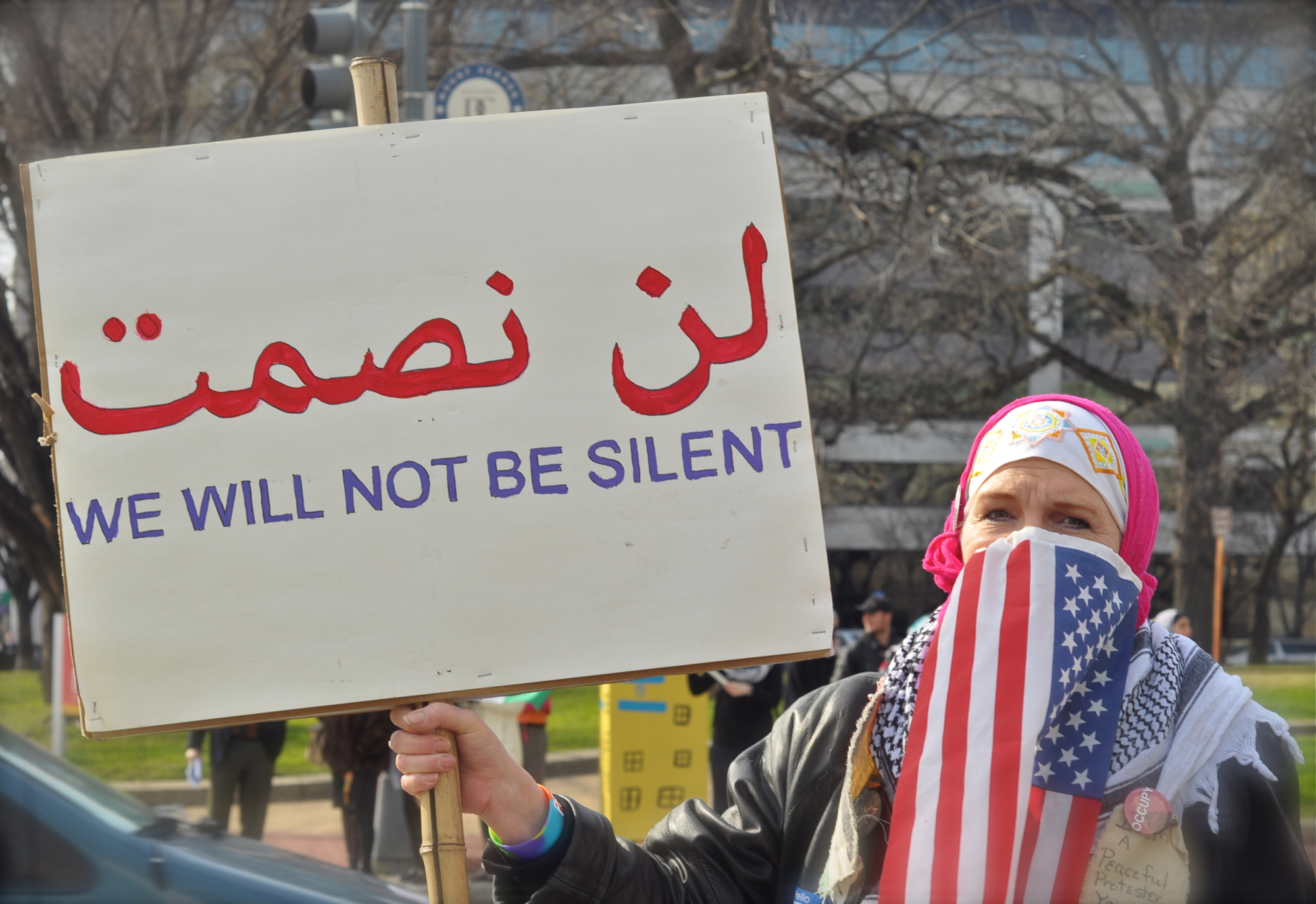 "We will not be silent," read one protester`s sign.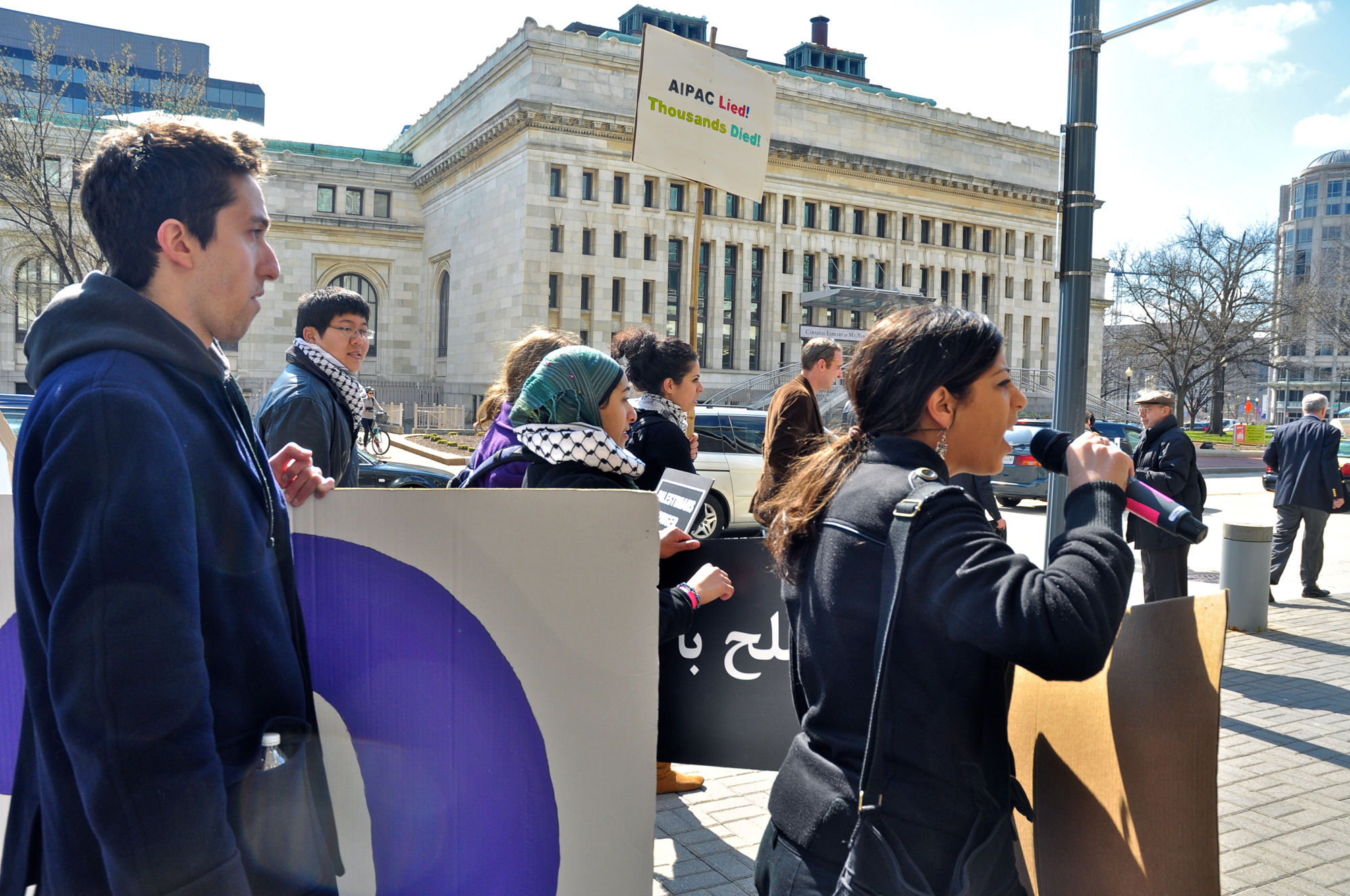 A protester leads a chant while marching to the entrance of the convention center.
While waiting for presidential motorcade, some protesters pass the time with dancing.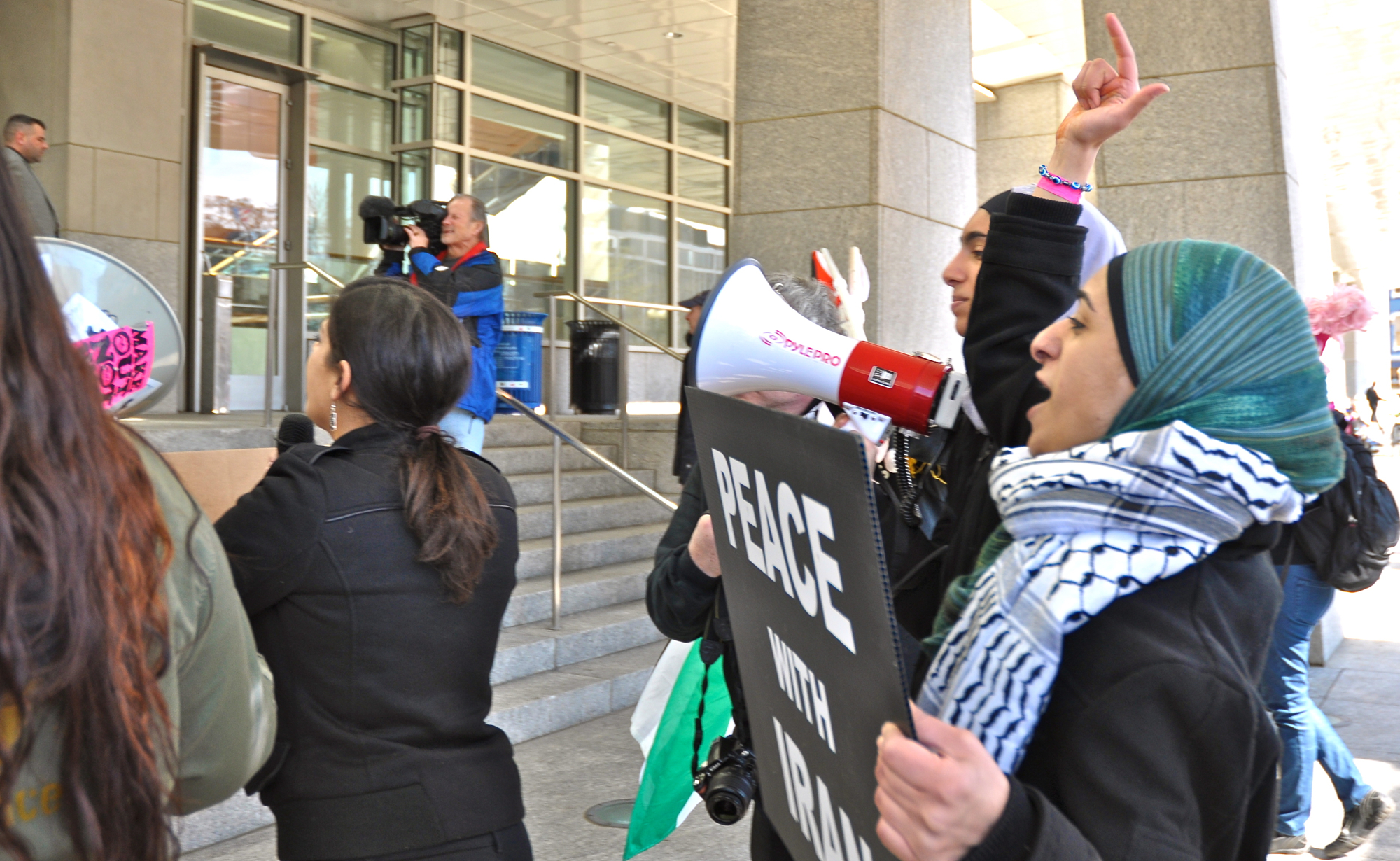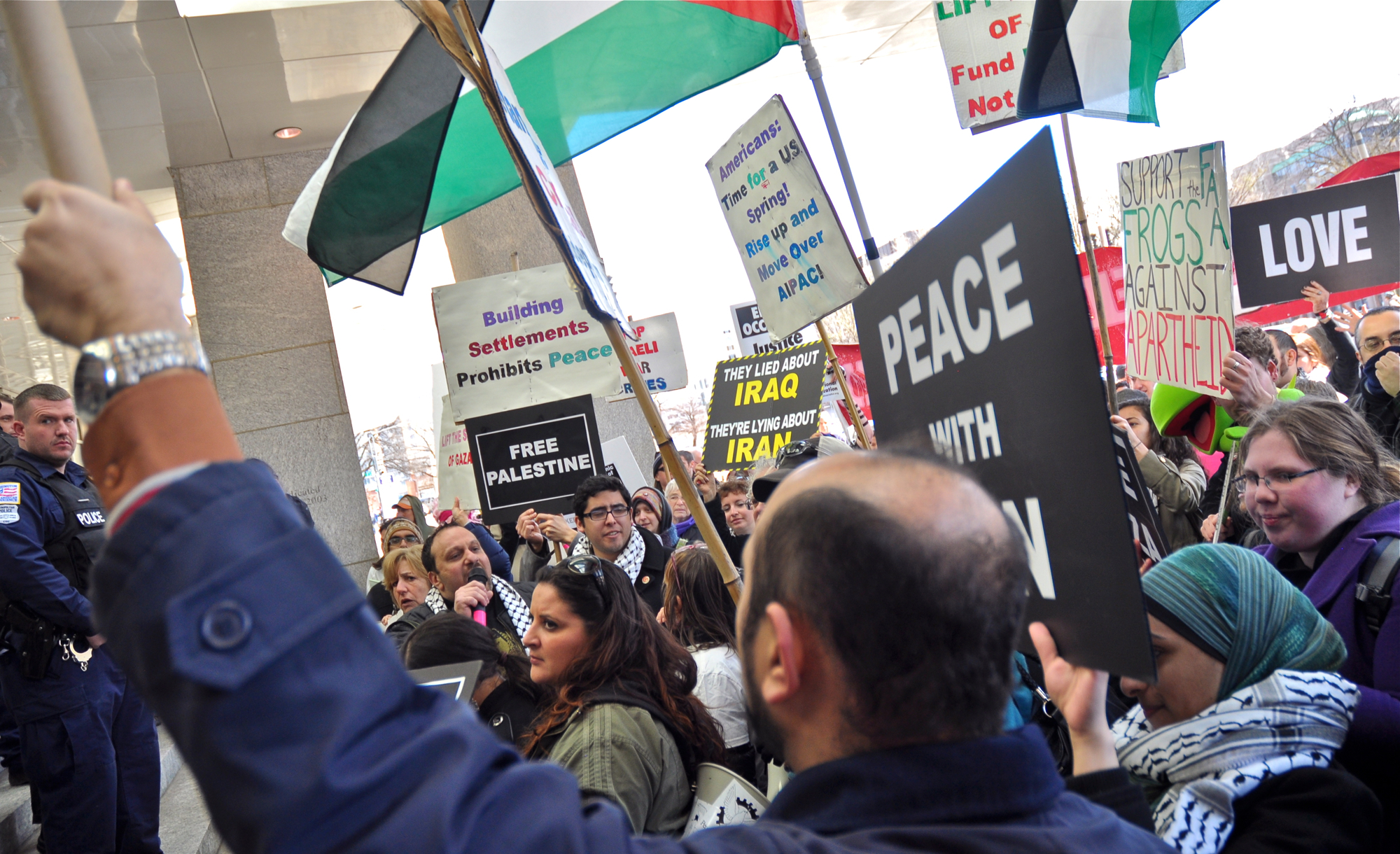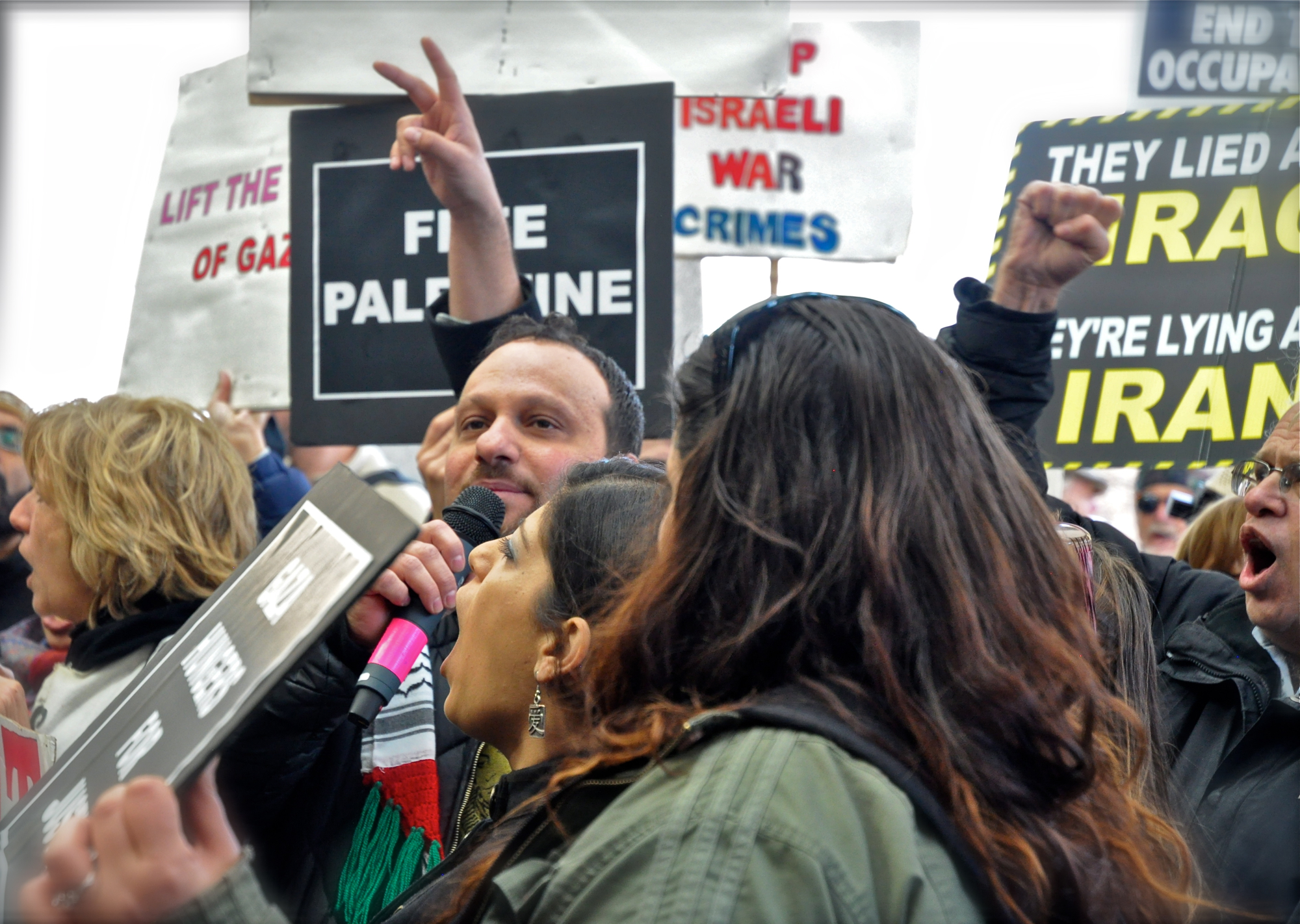 Protesters share their outrage with AIPAC in front of the convention center`s doors. (above 3 photos)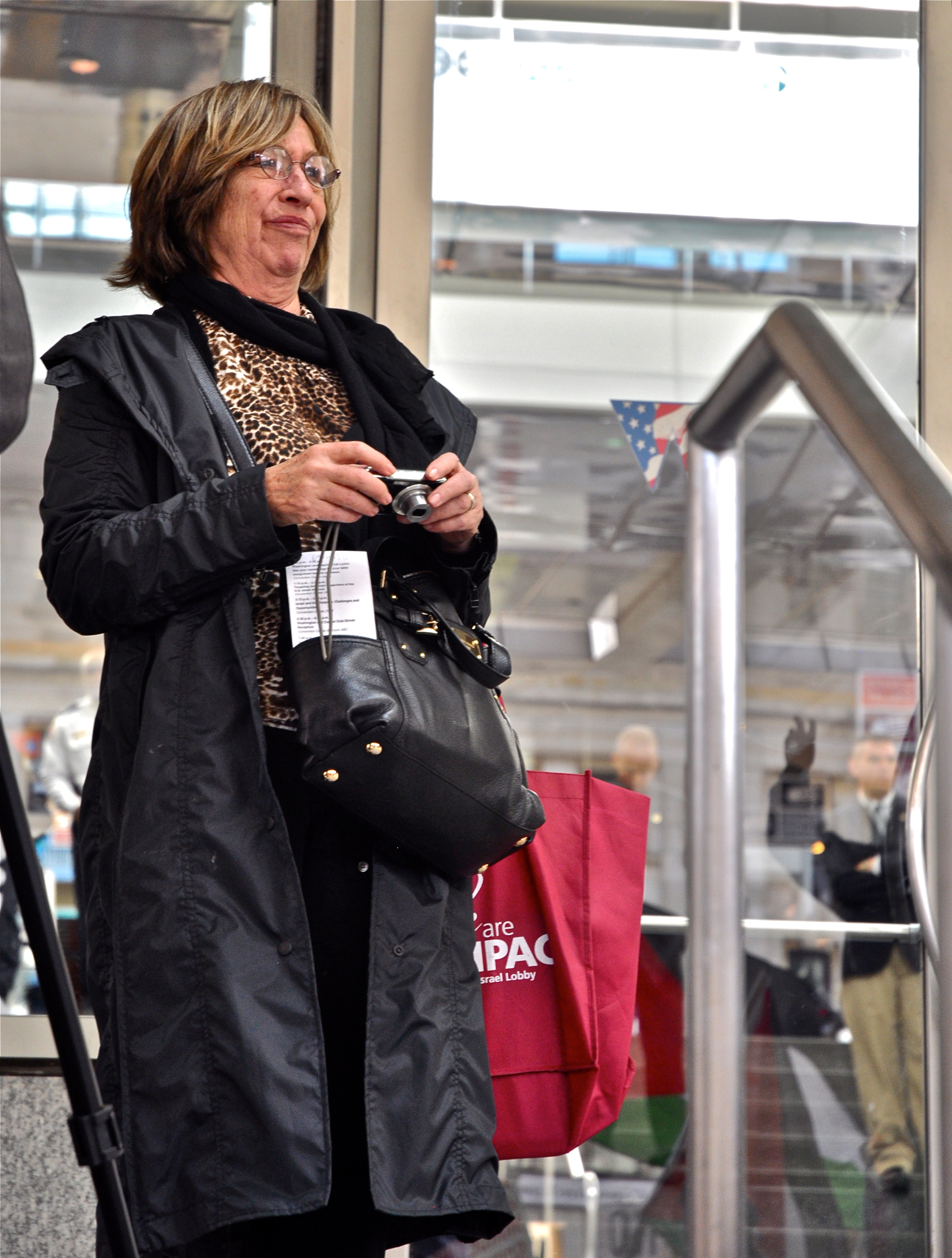 An AIPAC attendee sneers at protesters as she prepares to take a photo.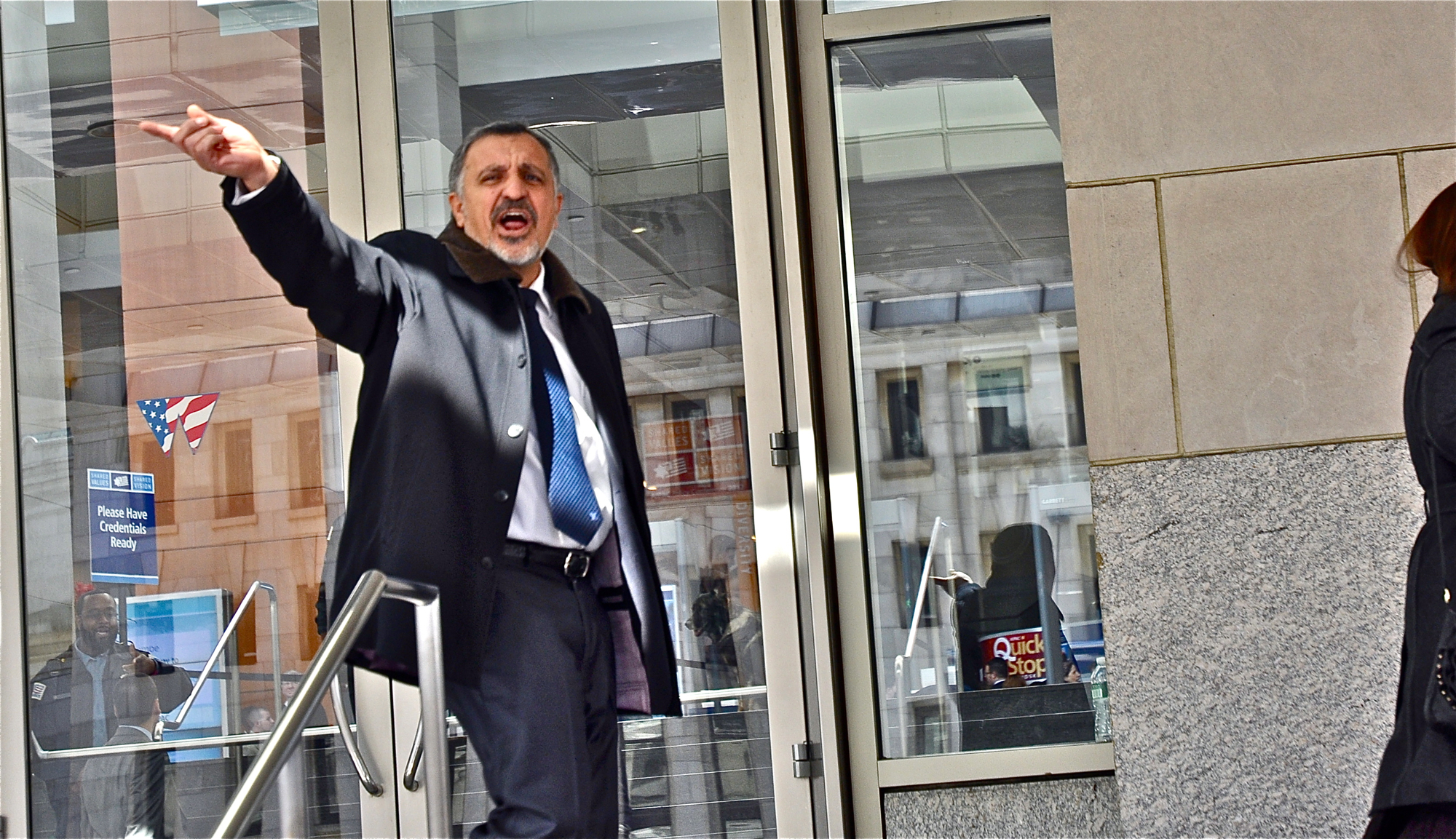 Another AIPAC attendee expresses disapproval as protesters chant, "From the river to the sea, Palestine will be free!"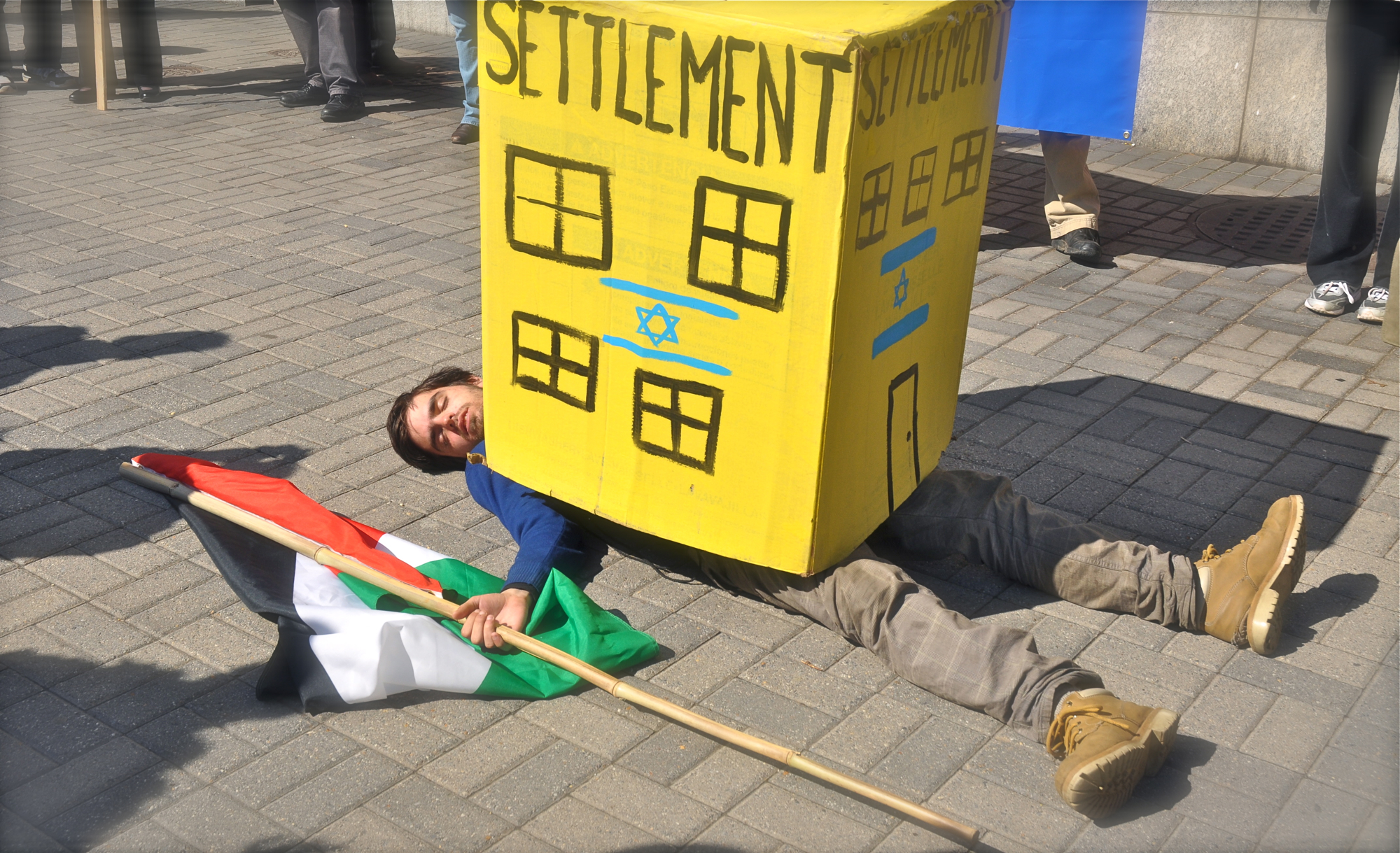 A protester depicts the impact of illegal Israeli settlements on Palestinians.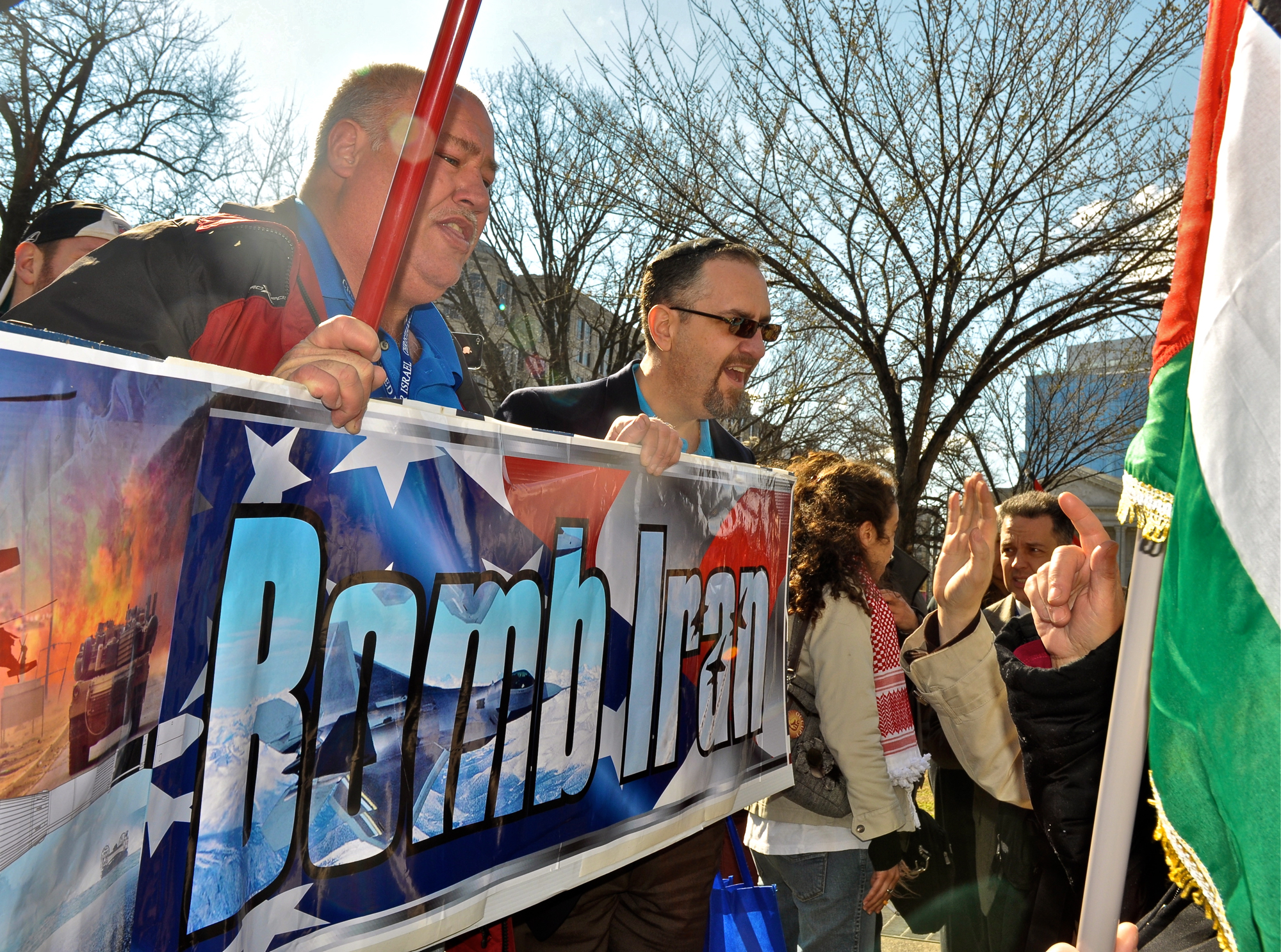 A man with a "Christians United for Israel" lanyard around his neck carries a sign that reads "Bomb Iran."