Blasti –C'est ma place is a cultural and social photography project about women's and young girls' perspectives on public places in Tunis and Tunisia. The project seeks to give women a voice, and simultaneously enhance dialogue between women from different backgrounds and with different visions. Women are asked to upload photos about places in Tunisia on the Blasti website which forms the basis for further discussion and intervention. Between 3 and 10 November 2013, a one-week photography workshop gathering ten women from various backgrounds and locations in Tunis will work together on their projects. The results will be shown, as well as the website, at an exhibition in the Bibliothèque Nationale in Tunis between 29 November and 13 December 2013.
Blasti is organized by SocialVisions, a Berlin-based initiative established by urban geographer Miriam Stock and photographer Anja Pietsch. It encourages people to communicate through photography. SocialVisions works with individuals, local communities and partner organizations to create participatory photography programmes that aim to achieve meaningful improvements in the lives of participants. Blasti is carried out with local partners in Tunis: Christine Bruckbauer (curator), Patricia Triki (photographer and visual artist), Makrem Mestiri (website) and the Maison des Arts in Ariana. The project is funded by the "Institut für Auslandsbeziehungen" (ifa) of the Federal Foreign Office in Germany.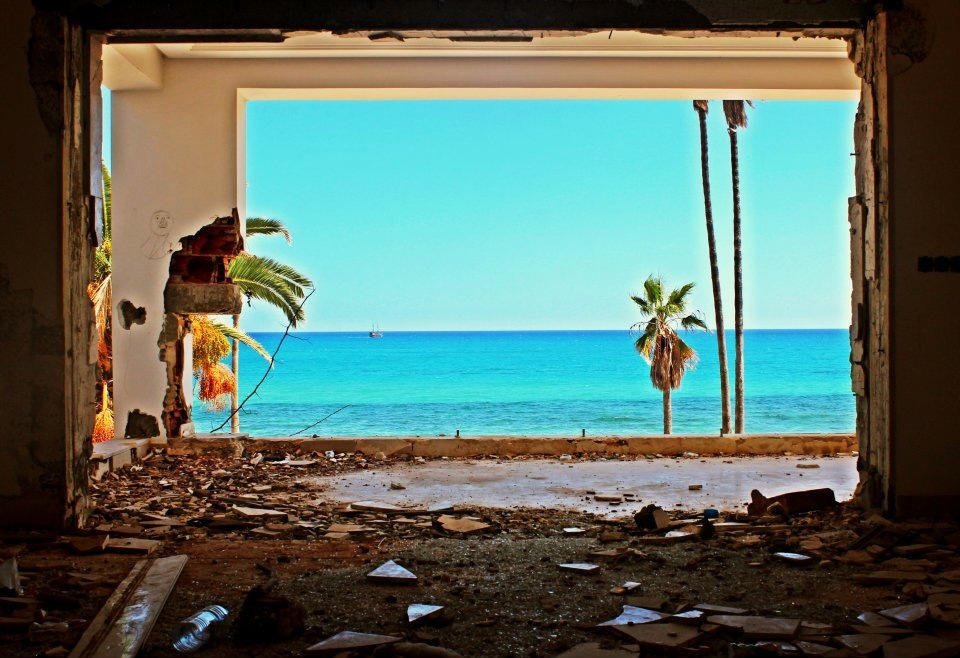 [Syrine, seventeen-year-old student, Hammamet: This is my place because the contradiction between the beauty of nature and the destroyed building expresses here a kind of hidden and unexpected beauty. Image by @Syrine Ouerfelli via SocialVisions]
Call for Contributions Blasti –C'est ma place
Are you a young girl or woman living in Tunis? Blasti invites you to show photos of places in the city that are particularly dear to you. They could be your favorite place, a place that you patronize regularly, or a place where you would like to be someday.
This call for contribution is on the Blasti website which was launched early October 2013 in Tunisia, targeting women and young girls living in Tunis. Women's role in society is taking an increasing importance in the controversial transition period undergoing in Tunisia today.
Blasti (Tunisian Arabic for "my place") is a public art and collective mobilization project, which seeks to give women voice and, simultaneously, enhance dialogue between women from different social backgrounds, and different visions. The project was limited to women living in Tunis, but given the success of the website, the Blasti team decided to open the project to all women living in Tunisia.
Blasti –C'est ma place runs three sets of activities:
A Website: www.blasti.tn (starting October 2013)
Women are invited to upload photos of their preferred places in Tunis on the website, and to situate them on a map with short comments justifying what makes this place theirs. The results can be then seen on an interactive map, signaled with symbols and photos. Different perspectives of young girls and women will be thus featured.
Photography Workshop (3 to 12 November 2013)
A photography workshop will bring together a diverse group of about ten women in Tunis, who will get trained in professional photography, and produce collective projects about their perspectives on women's place in public spaces in Tunis. The workshop starts in Ariana, in the cultural center Maison des Arts, and then spreads to different neighborhoods in Tunis.
Exhibition and Discussion Panel (29 November to 13 December 2013)
The photos of the workshop will be presented in an exhibition, and will be accompanied by a debate with social and political stakeholders, at the Bibliothèque Nationale in Tunis. Perceptions and visions of women in Tunis will be thus made visible to a wider public.
To learn more about Blasti – C'est ma place: please email contact@blasti.tn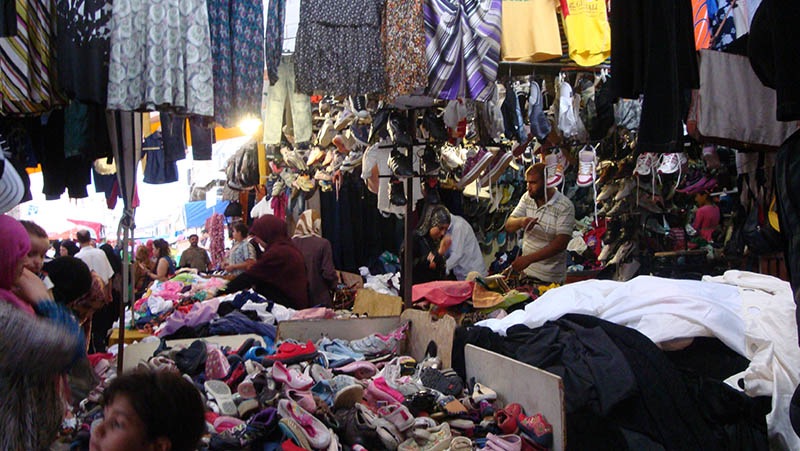 [Fatma, 55 year-old worker, Cité Ettadhamen, Tunis: This is my place because I like going to the flea market on Sunday.
Image by @Fatma via SocialVisions]