The fourth episode of 'An Jad/For Reel, Jadaliyya's monthly audio podcast, covers Egypt, Sudan, Lebanon, developments at the Arab Studies Institute, reverberations of academic boycott, and gender. It begins with a roundup of some of Jadaliyya's hottest December and January pieces and takes a look at the development of Arab Studies Journal in an interview with ASJ editor and Jadaliyya co-editor Sherene Seikaly. 'An Jad co-hosts talk to Turkey page editor Emrah Yildiz about the newly released Gezi JadMag and the undertones of the Gezi Park protests. The episode covers backlash against the American Studies' Association's academic boycott resolution and features highlights on the debate from Jadaliyya. Egypt coverage includes the second constitutional referendum, commentary on the third anniversary of the January 25 Revolution, and an interview with Egyptian activist Hossam El-Hamalawy. In an interview with Jadaliyya co-editor Maya Mikdashi this episode explores Lebanon's political unrest, bringing nuance to the conversation on sectarianism and imagining a hopeful future. The episode ends with McGill University Professor Khalid Medani's take on the violence in South Sudan.


click to see on iTunes . . . and subscribe!


The opening group greeting "Welcome to `An Jad for Reel" was recorded by Noura, Samia, Nusayba, Bassam, Khalid, Carole, Khalil, and the (very) young podcasters Jude and Julian--we will feature their own podcast soon!
[Enjoy the last four minutes of bloopers at our expense...]
---
FEATURING



Sherene Seikaly on the Arab Studies Journal [starts at 2:00]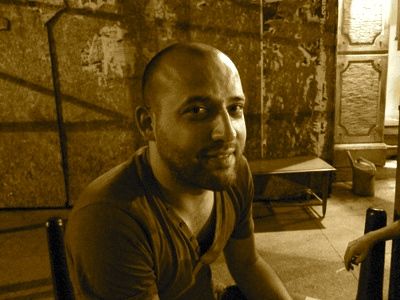 Emrah Yildiz on the new JadMag Issue "Resistance Everywhere: The Gezi Protests . . ." [starts at 6:28]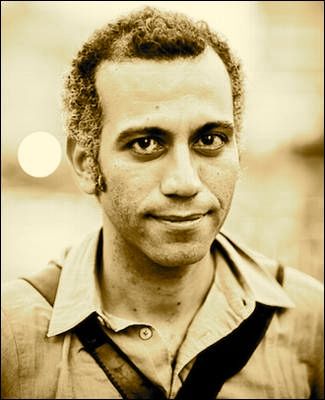 Hossam El-Hamalawy on Egypt [starts at 13:46]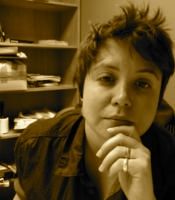 Maya Mikdashi on Lebanon [starts at 17:25]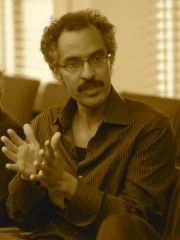 Khalid Medani on Sudan [starts at 22:25]

---
Podcast Materials
Brownlee, Jason. Violence Against Copts in Egypt (2 December 2013)
Charbel, Jano. An Analysis of Egypt's Draft Constitution (14 January 2014)
Colla, Elliott. Revolution on Ice (6 January 2014)
Dalal, Myriam. My Dahiyeh: Notes on the Dehumanization of A Beirut Neighborhood (13 January 2014)
Dana, Tariq. The Palestinian Capitalists That Have Gone Too Far (23 January 2014)
Davis, Rochelle and Abbie Taylor. What Do You Miss Most? Syrian Refugees Respond (12 December 2013)
Erakat, Noura, Alex Lubin, Steven Salaita, J. Kehaulani Kauanui, and Jasbir Puar. Substantive Erasures: Essays on Academic Boycott and the American Studies Association (23 December 2013)
Feldman, Keith P. Fragments From the Breach: On Anti-Racism, American Studies, and the Question of Palestine (13 December 2013)
Gagné, Mathew and Adriana Qubaia. The Delusions of Representing Male Homosexuality in Beirut (30 December 2013)
Jadaliyya Reports. The Time for Intimidation is Over (21 December 2013)
McCormick, Jared. The Whispers of WhatsApp: Beyond Facebook and Twitter in the Middle East (9 December 2013)
Mikdashi, Maya. Within the Dreaming: Imagining a Different Lebanon (5 January 2014)
Razazan, Malihe. The Armed Conflict in South Sudan: An Interview with Khalid Medani (14 January 2014)
Razazan, Malihe. Egypt's Terrible Three: Interview with Hossam El-Hamalawy (16 January 2014)
Sallam, Hesham. Letting Go of Revolutionary Purity (25 January 2014)
Tugal, Cihan. Towards the End of a Dream? The Erdogan-Gulen Fallout and Islamic Liberalism's Descent (22 December 2013)

---
JAD FOR REEL TEAM
Hosts: Noura Erakat, Samia Errazzouki
Executive Producer: Bassam Haddad
Writer and Producer: Noura Erakat
Associate Producer & Researcher: Nusayba Hammad
Audio Mixing and Muslc Selection: Bassam Haddad
Make-Up: Tahiyyah Kariokka
Location: Quilting Point Studio ("The Compound")


© All Right Huh! 2013 الف مبروك
Jad For Reel عن جد, is a digest of Jadaliyya's hottest content each month. It features the most widely shared pieces in Arabic and English, a selection of interviews conducted by and/or with Jadaliyya's Co-Editors, as well as original analysis provided exclusively for the program.