On Tuesday 5th of August, Dutch activists called for a blockade of the Israeli embassy in The Hague, Netherlands, to voice their opposition against Israel's military operation in Gaza.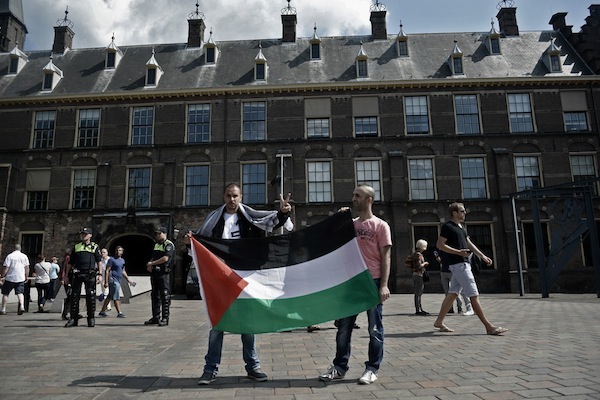 [Two protestors stand in Buitenhof before the protest kicked off.]
Police was present in full force all over the city center with many on horseback, to guard the embassy and ID-check people in its vicinity, as they knew from a Facebook event that activists would attempt to hold a blockade.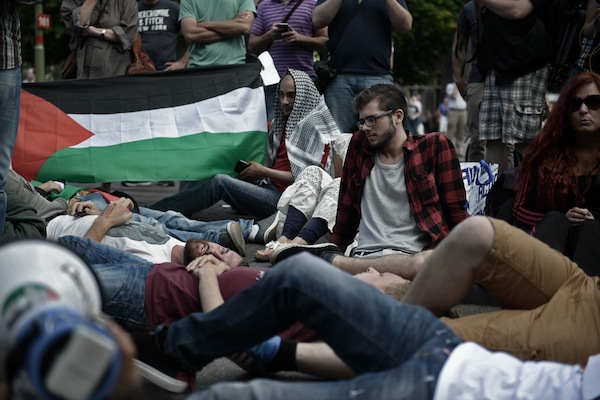 [Protestors outside the Israeli embassy in The Hague.]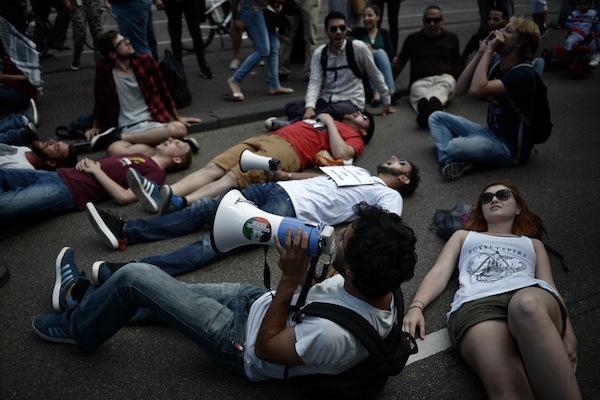 [Protesters outside the Israeli embassy in The Hague.]
Following an hour of negations with police, activists gathered outside the embassy and decided to hold a sit-in.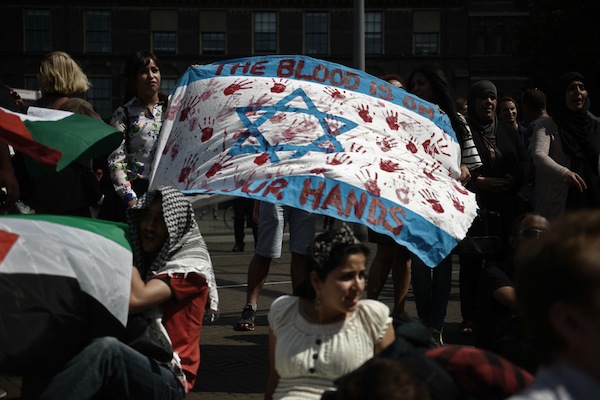 When orders to take the protest elsewhere were ignored, the police started to arrest protesters one by one. In total, 39 protesters were arrested.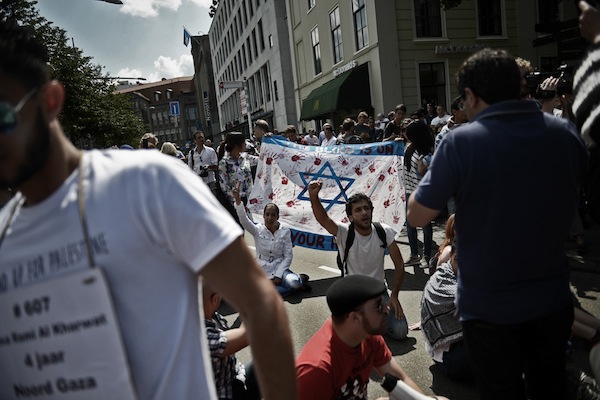 [Protesters outside the Israeli embassy in The Hague.]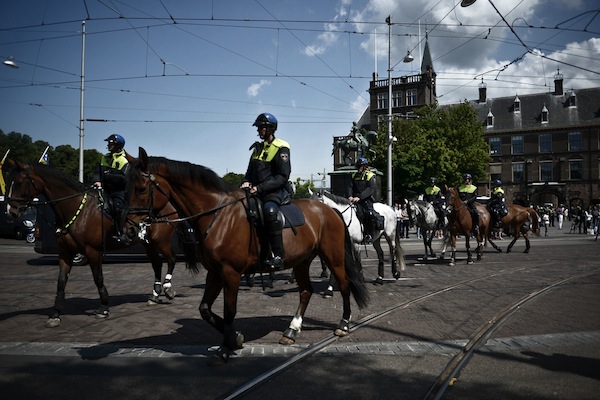 [Dutch police patrol around the Israeli embassy with many on horseback during the protest.]
"I spent the whole night thinking about the children in Gaza as I was looking at my child sleeping," said Levent Zengin, 33, who drove 150 miles into The Hague to participate in the protest.
"The very human story about what motivated people to voluntarily having themselves arrested, says a lot about the politics in the Netherlands and the state of protest movement. If Israel didn`t have the support of the Dutch and other governments, the slaughter of Palestinians would have never taken place. The Dutch government is complicit in the murder of every Palestinian man, woman and child. One can barely distinguish anymore between statements made by the Israeli government and the Dutch.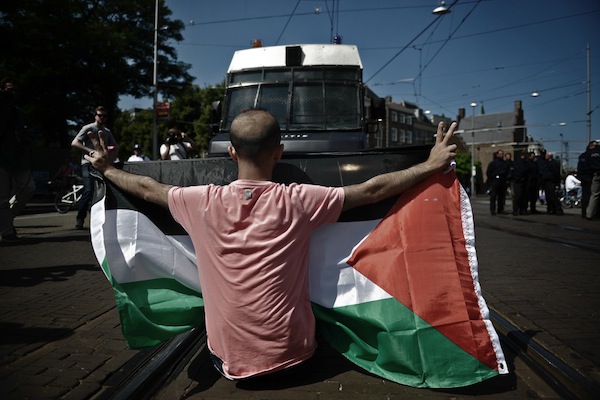 [A protester blocks the railway during the protest.]
The reason we need such an action in the first place is the fact that Israel is committing ethnic cleansing in Palestine and that has been doing that for decades. The latest bombing campaign is only one military operation in an ongoing war on the Palestinian people.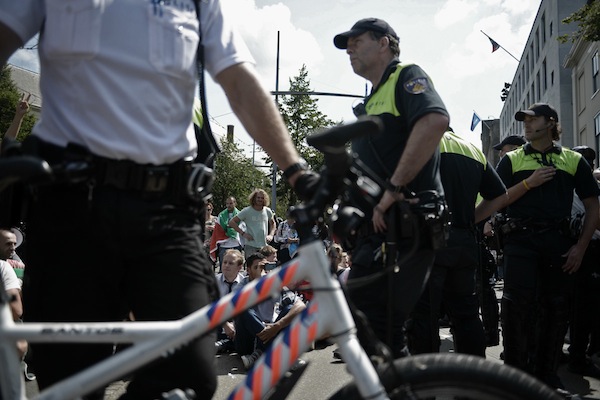 [Police cordon off the sit-in prior to the arrest of the protesters.]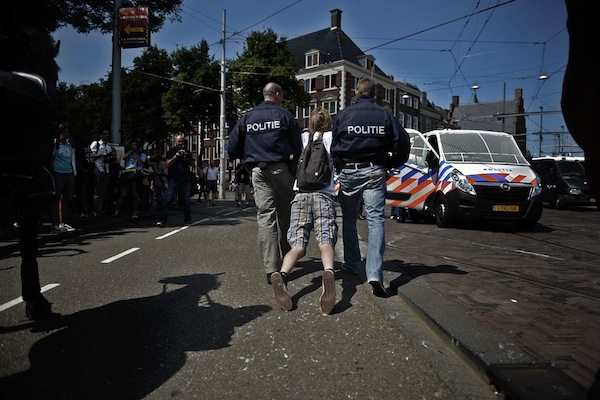 [A protester being arrested.]
What happened on Tuesday says a lot about worldwide geopolitics and identity politics. It also says a lot about the level of brutality Israel`s crimes have reached.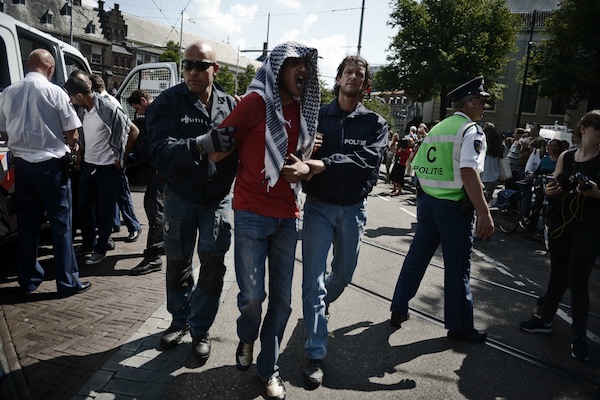 [A protester being arrested.]
The people who joined the action of civil disobedience were a very diverse group. many of them had never done something like this. what motivated them to come was the pain and anger they felt because of extreme injustice. Now they no longer have to sit behind their computers frustrated and follow the news. Our love for life motivated us to do something and love requires sacrifice. And we have learned that from the Palestinians. This is about very elementary concepts, such as love, solidarity, justice and responsibility," said Abul Kasim, 25, who organized the protest.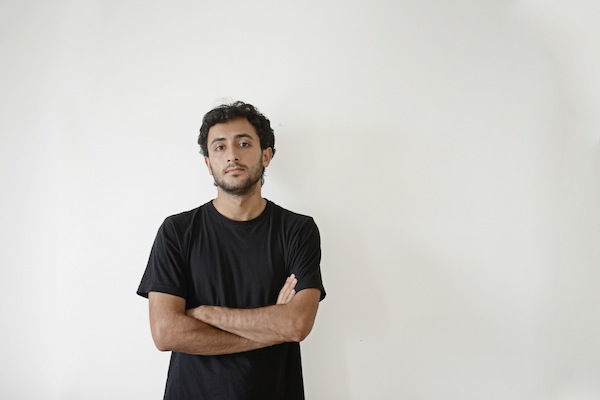 [The country yesterday witnessed how a small group of dedicated people can cause a massive police mobilization. Every single news outlet covered the action and the support on social media was immense. This means the next time we protest, we will have to double the numbers and we will keep growing," said Abul Kasim, who organized the protest.]