["A Profile from the Archives" is a series published by Jadaliyya in both Arabic and English in cooperation with the Lebanese newspaper, Assafir. These profiles will feature iconic figures who left indelible marks in the politics and culture of the Middle East and North Africa. This profile was originally published in Arabic and was translated by Mazen Hakeem.]
Name: Ismail
Last Name: Shammout
Date of Birth: 1930
Date of Death: 2006
Nationality: Palestinian
Place of Birth: Lod
Wife's Name: Tamam Al-Akhal (plastic)
Profession: Artist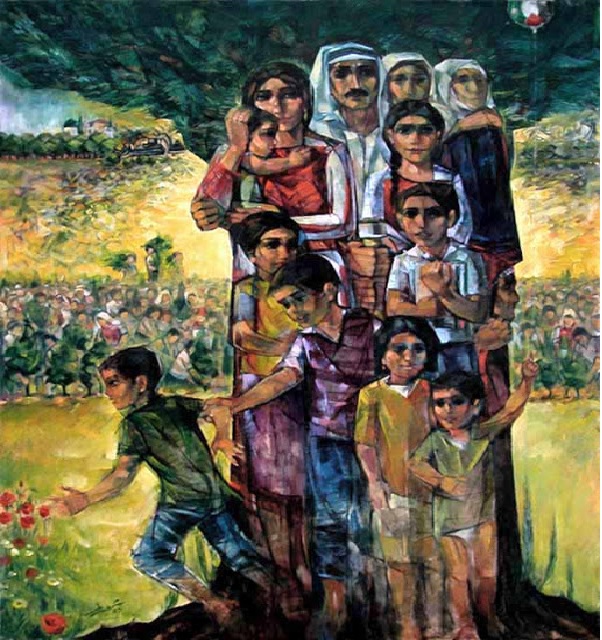 Ismail Shammout


Born in Lod, Palestine in 1930.
Displaced by the Nakba of 1948. He lived, along with his family, in a Gaza refugee camp in Khan Younis.
Joined the College of Fine Arts in Cairo to study drawing and portraiture (1950 – 1954).
Continued his studies of drawing and portraiture at the Fine Arts Academy in Rome (1954 – 1956)
Held his first exhibition in Gaza city in 1953.
His second exhibition, held in Cairo, was sponsored and inaugurated by president Gamal Abdul Nasser in 1954. His colleague (his wife afterwards) Tamam Al-Akhal participated in this exhibition.
Lived in Beirut and worked in many artistic and cultural spheres (1957 – 1983).
Married his colleague the artist Tamam Al-Akhal in 1959.
Elected to be the first General Secretary of the General Union of Palestinian Artists in 1969.
Also elected as the first General Secretary for Arab Artists for two consecutive terms (1971).
Moved from Beirut to Kuwait and lived there for nine years. He then moved to Germany and later to Jordan where he devoted his time to art (1983 – 1992).
Between 1997 and 2000, he and Al-Akhal painted a collection of nineteen large murals entitled "Palestine: The Exodus and the Odyssey."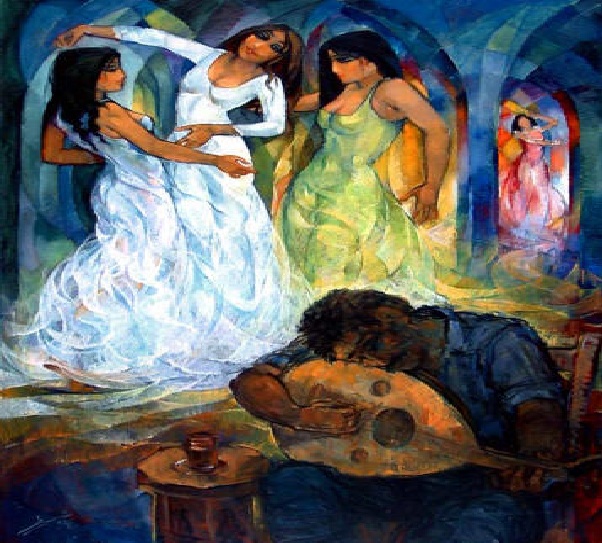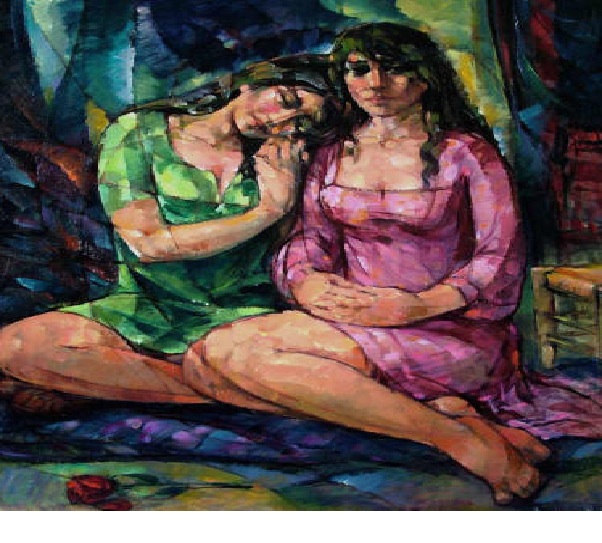 He has many artistic, cultural, and heritage publication and articles. For example: 
The Young Artist, 1957.
Palestinian Folk Art, 1976.
Picture Summary of Palestinian History, 1972.
Palestine – A History and Culture, 1977.
Art in Palestine, 1989.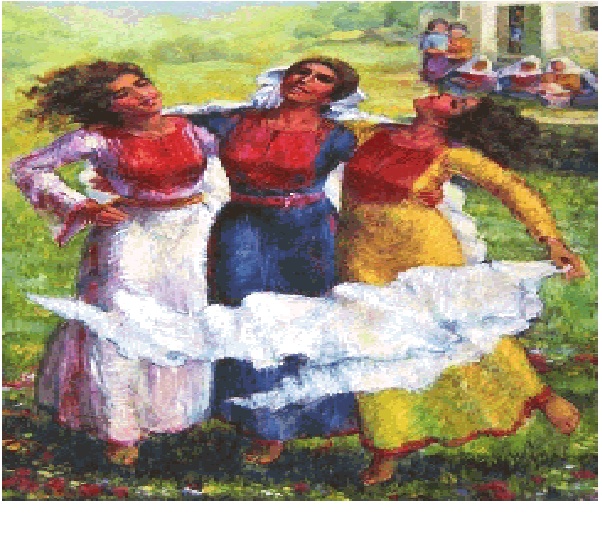 Holds the Revolution Shield for Arts and Literature, Decoration of Jerusalem, the Palestine Award for the Arts and many other awards.
Many of his works were acquired by museums in Arab and foreign countries, and also by fans of his works.
Starting in 1954, he held exhibition for his works in Palestine, Jordan, Egypt, Lebanon, Syria, Kuwait, United Arab Emirates, Libya, Algeria, Morocco, the United States (twelve exhibitions in twelve states), the United Kingdom, Germany, France, Italy, the Soviet Union (Russia), Sweden, Yugoslavia, Bulgaria, China, and Austria.
Held an exhibition of computer-generated panels and drawings at Dar Al-Nadwah in Beirut in April 1998.
His works, which he presented during half a century of persistence and perseverance utilized plastic art to highlight the Palestinian cause and to document the suffering of the Palestinian people, are considered creative works that drew the attention of many of those interested in his works in the Arab world and elsewhere.
Honored by the Arab Intellect Foundation in its second convention in Beirut in 2003.
Died on 3 July 2006.
[Read part of the book by Kamal Blata, artist and researcher, on Ismail Shammout's works (Arabic)] 
[The official website of the artist contains a record of most of his works]