The DC Palestinian Film and Arts Festival (DCPFAF) is pleased to announce the full program for the fifth annual festival, which will take place between 1-4 October 2015. The festival will feature ten films, discussions with filmmakers from as far as Chile and Palestine, a musical program featuring a seven-piece ensemble, a talk by a photojournalist from Gaza, and a literature program featuring authors Suad Amiry and Ibtisam Azem who will introduce Arabic to the festival for the first time. The fifth DCPFAF will open with the DC-premiere of The Wanted 18 with co-director Amer Shomali and a reception at E Street Cinema (555 11th St NW) at 7:30 p.m. on Thursday 1 October 2015.



[Giraffada]
Feature films being screened at the Goethe-Institut include Rani Massalha's Giraffada (8 p.m. on Oct. 2), Salim Abu Jabal's documentary Roshmia (2:15 p.m. on Oct. 3), and Suha Arraf's critically-acclaimed Villa Touma (3:30 p.m. on Oct. 3). This year's selection of films address a range of issues from the intifadas to displacement to social norms to the psychological impact of occupation. Filmmaker, Jessica Habie will premiere her first-feature, Mars at Sunrise (5 p.m on Oct. 4) and join the Festival in Q & A to follow the screening.
[Wanted 18]
Short films will be screened on Saturday and Sunday morning at the Goethe-Institut (812 7th St NW). Among them is Mauricio Misle's experimental documentary, Hamule (11 a.m. on Oct. 4). Misle's film addresses the fragmented and often painful journey of Palestinian exiles in Chile and their families, and he will be joining the festival all the way from Chile. Following the short film segment on Saturday, photojournalist Eman Mohammad will join festival goers at 12:45 p.m. for a discussion moderated by author Laila El-Haddad.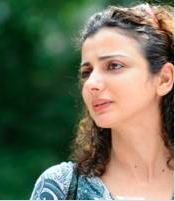 [Ibtisam Azem]
The musical program at Tropicalia (2001 14th St NW) from 6-10 p.m. on Saturday evening promises to be a special treat bringing together Iraqi and Palestinian influences. Rahim AlHaj, virtuoso oud musician and composer, is widely considered to be one of the best oud players in the world. Wanees Zarour, a composer, buzuq player, violinist and educator, specializes in Maqam music and has been featured in music festivals and concerts globally.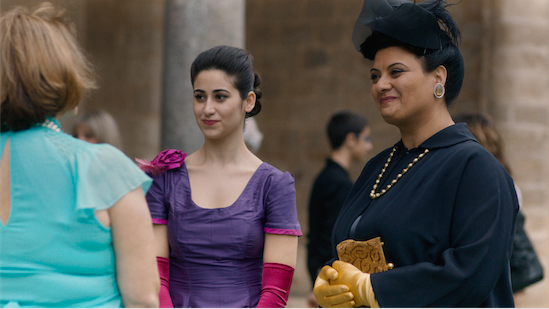 [Villa Touma]
The full program, along with online tickets and festival passes, can be found at www.dcpfaf.org. To review the films, request a press pass, and/or request an interview with one of the artists, please contact palestinefilmdc@gmail.com.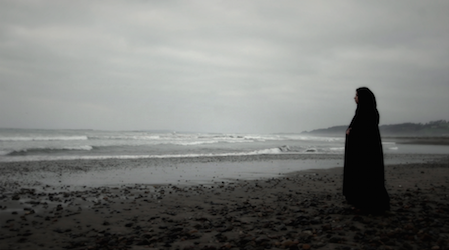 [Hamule]
2015 DCPFAF co-sponsors: Arab Studies Institute, The Institute for Palestine Studies, Arab America, Institute for Policy Studies, Neal Mufti, and WHUT PBS. To learn how to become a co-sponsor of the DCPFAF, please contact Alaa' Odeh at alaa.m.odeh@gmail.com.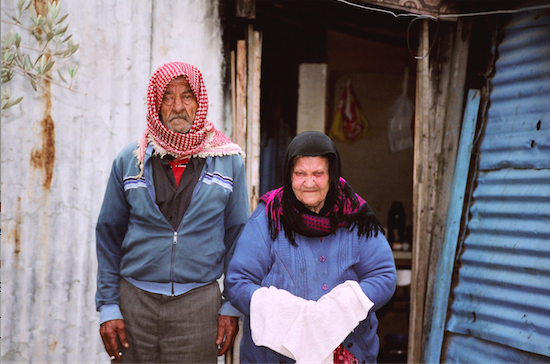 [Hamule]