Last June 2015, The Civil Campaign to Preserve the Dalieh of Beirut announced its open ideas competition results at the Lebanese Ministry of Environment. The jury selected three winning entries from twenty submissions. The selection was made on the basis on the projects' sensitivity to the urban context, reaffirming the historical identity of Dalieh as a space for the public, functionality, flexibility, and economic feasibility, ecological and environmental sustainability, the institutional framework addressing property and managerial/administrative concerns, innovation and creativity, and clarity and completeness of the submission.


Winning Entry: The Last Resort
Amer Nabil Mohtar, Hayat Gebara, Sandy El Sabsaby
Jury Comments: This entry has a bold framework of intervention. It introduces social and economic activities that welcome a diversity of users. It presents a clear circuit that follows the geomorphology of the site at the interface of the two main ecological domains. Its strength is in introducing elegant, temporary, and lightweight material interventions without having a negative impact on the natural environment of the site. Read the description here.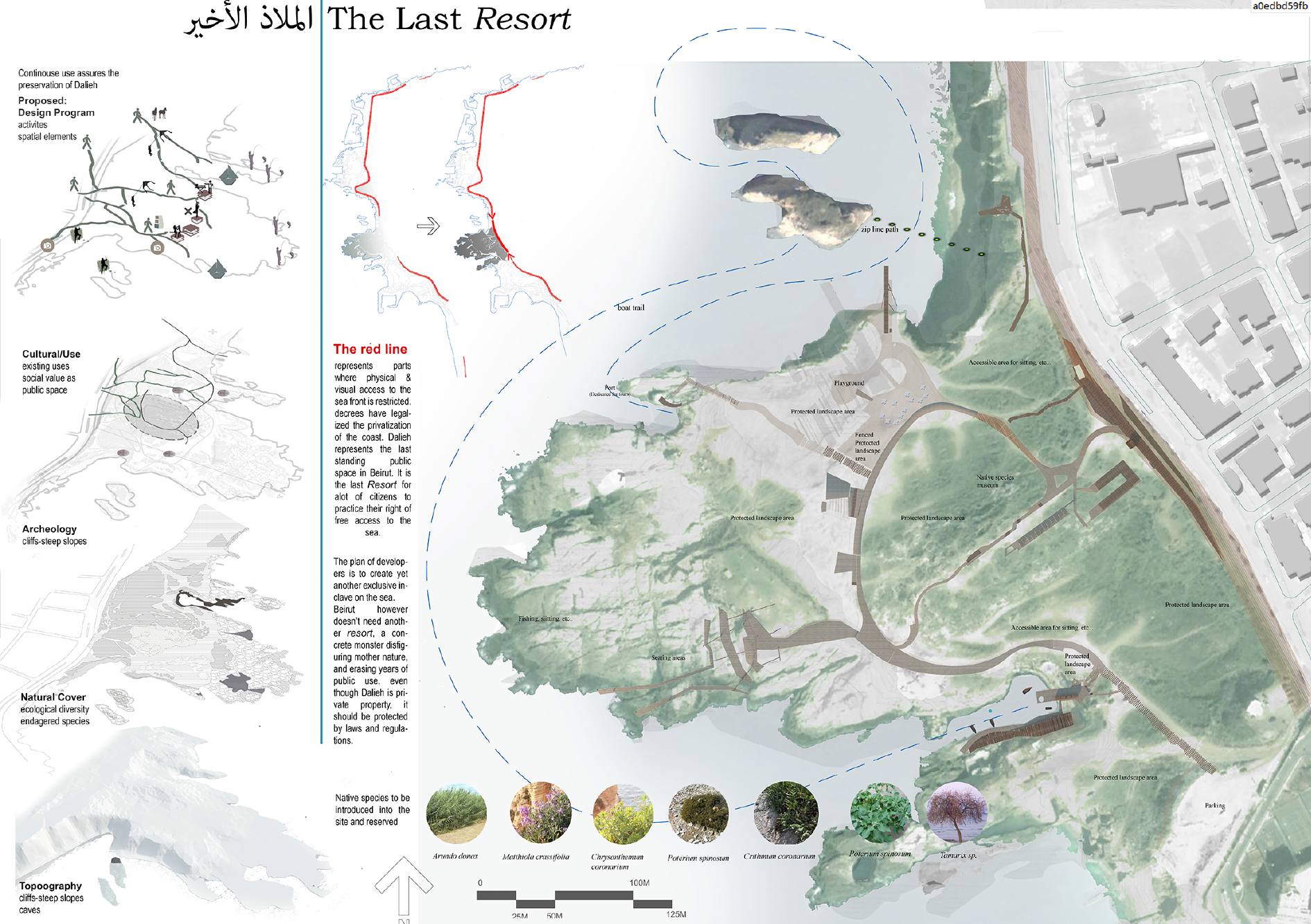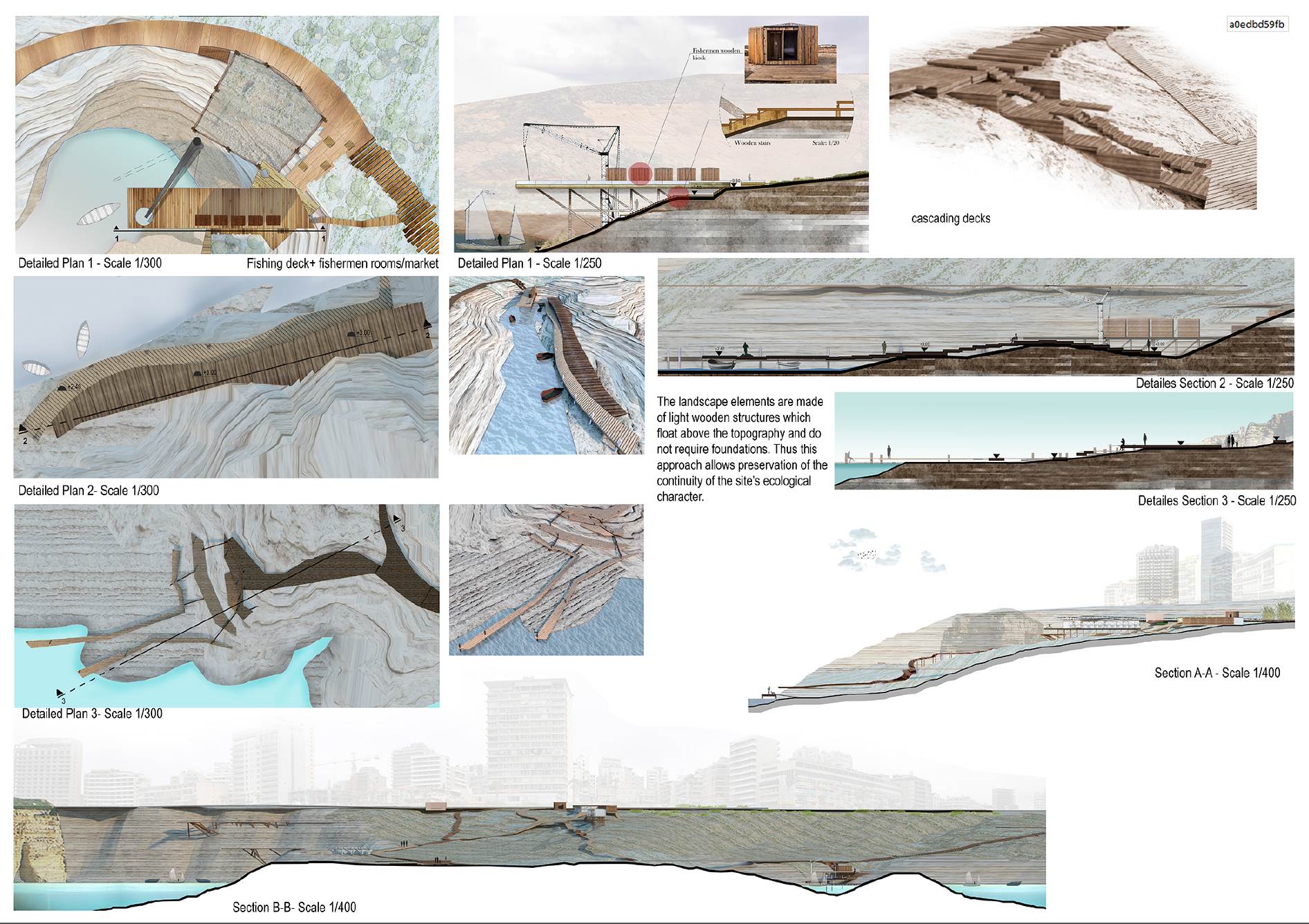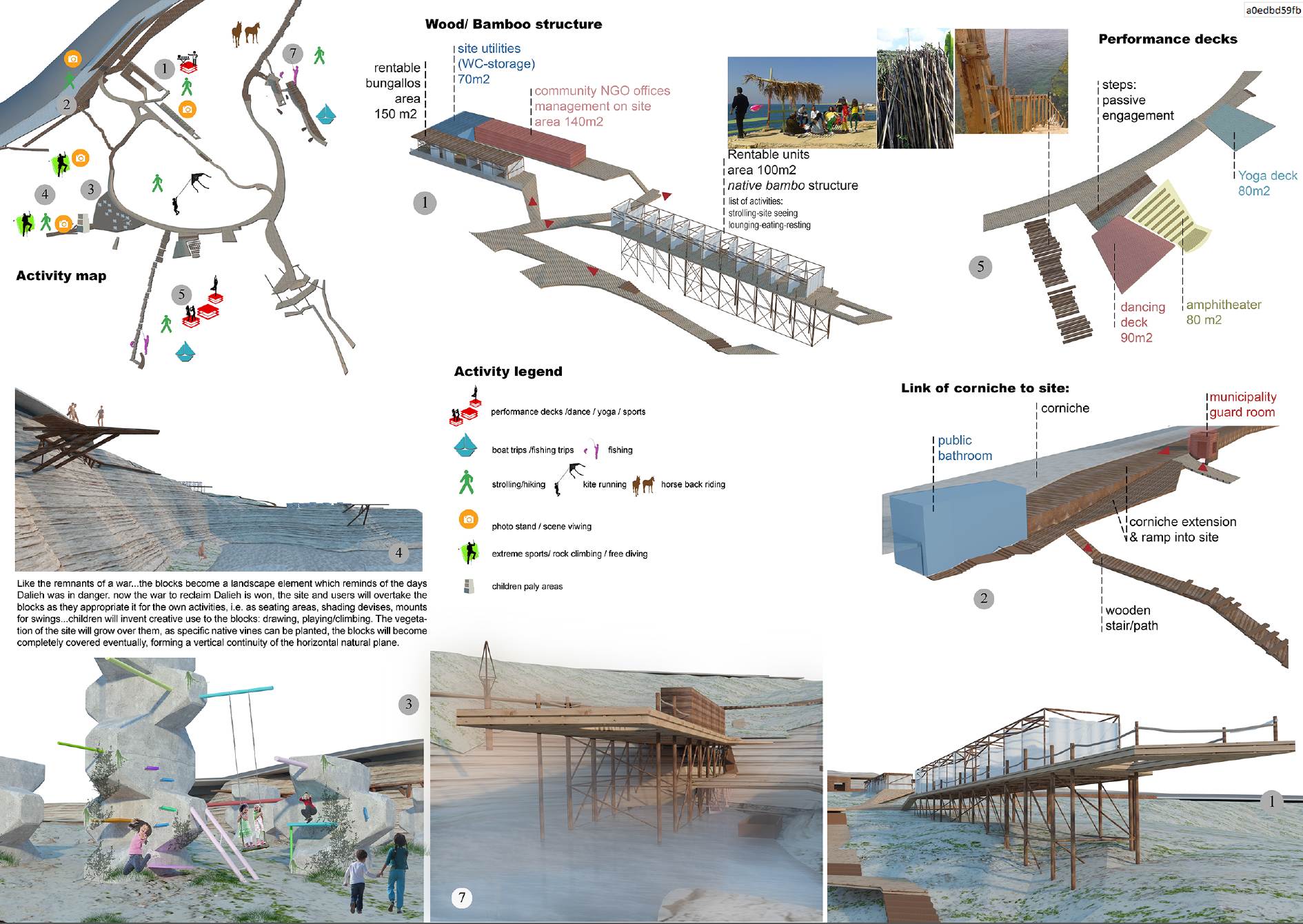 Winning Entry: Daliehn
Fadi Mansour, Candice Naim, Lea Helou, Ali Assaad, Roula Khoury, and Scapeworks: Karim Bacha and Jane Nassar
Jury Comments: This entry has a clear methodological approach that is ecologically centered. It has the potential to be used as a framework for national park. The maps show a serious understanding of the natural and cultural layers present on the site highlighting the importance of the process over the product. The entry provides useful policy and design guidelines for future interventions. Read the description here.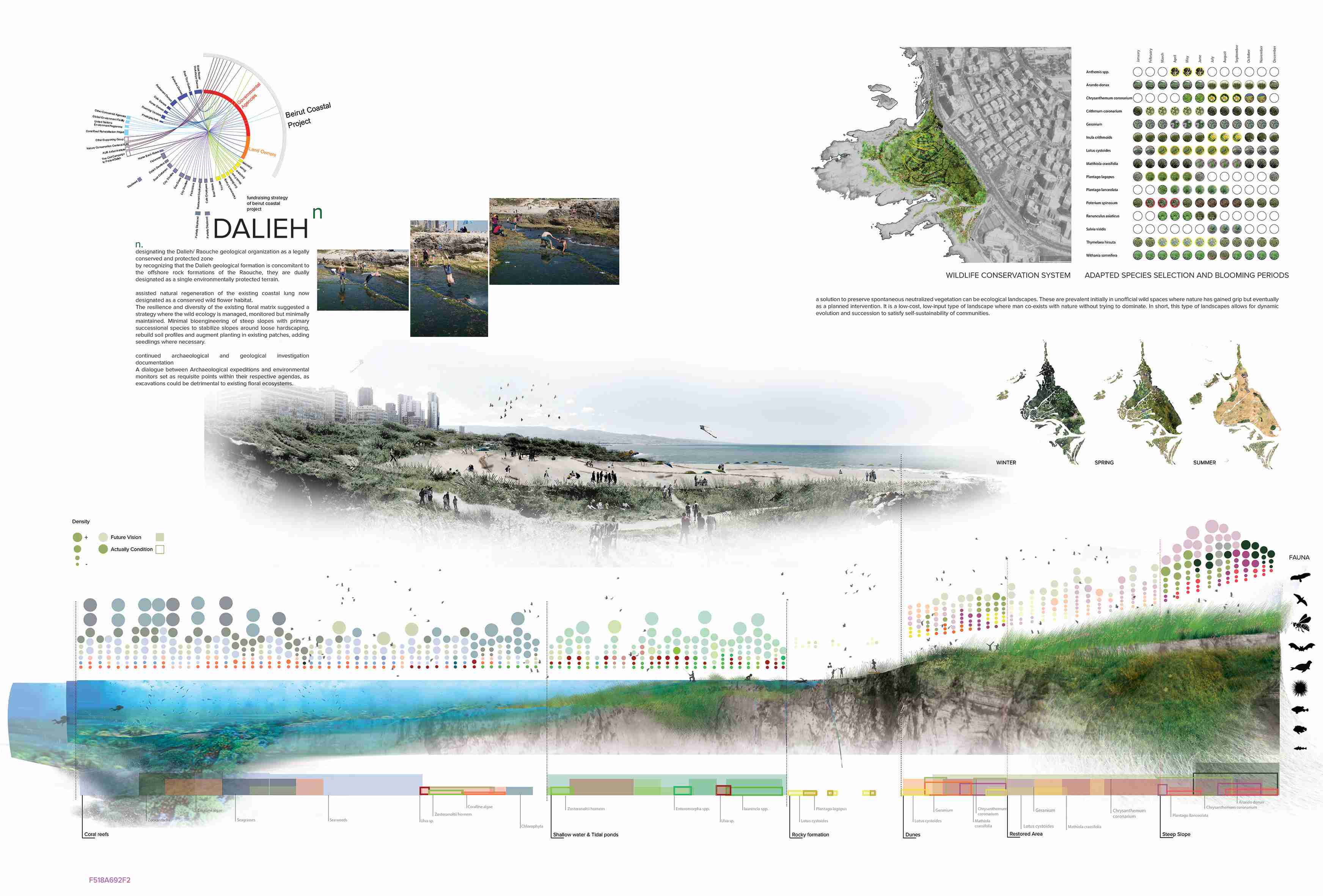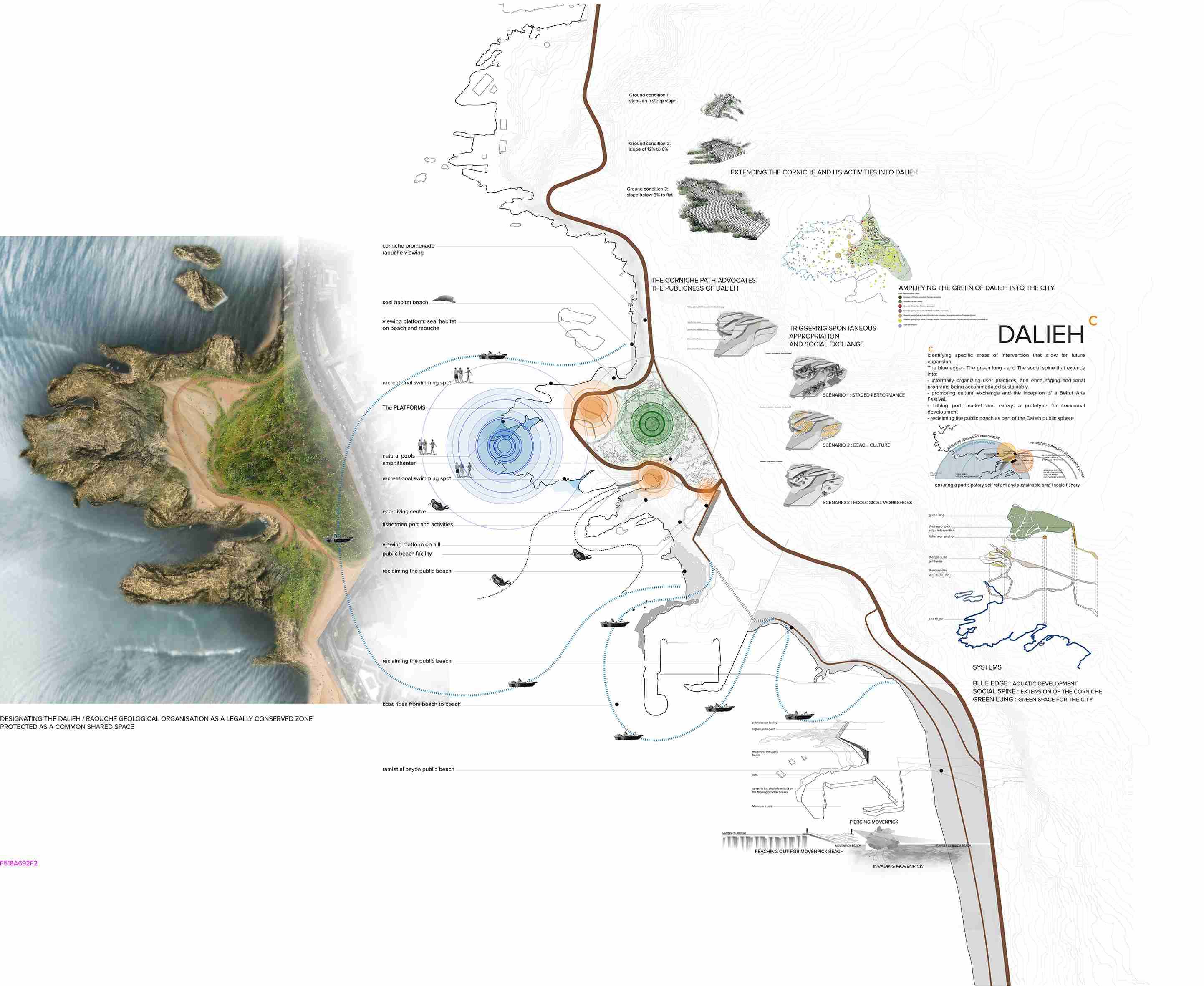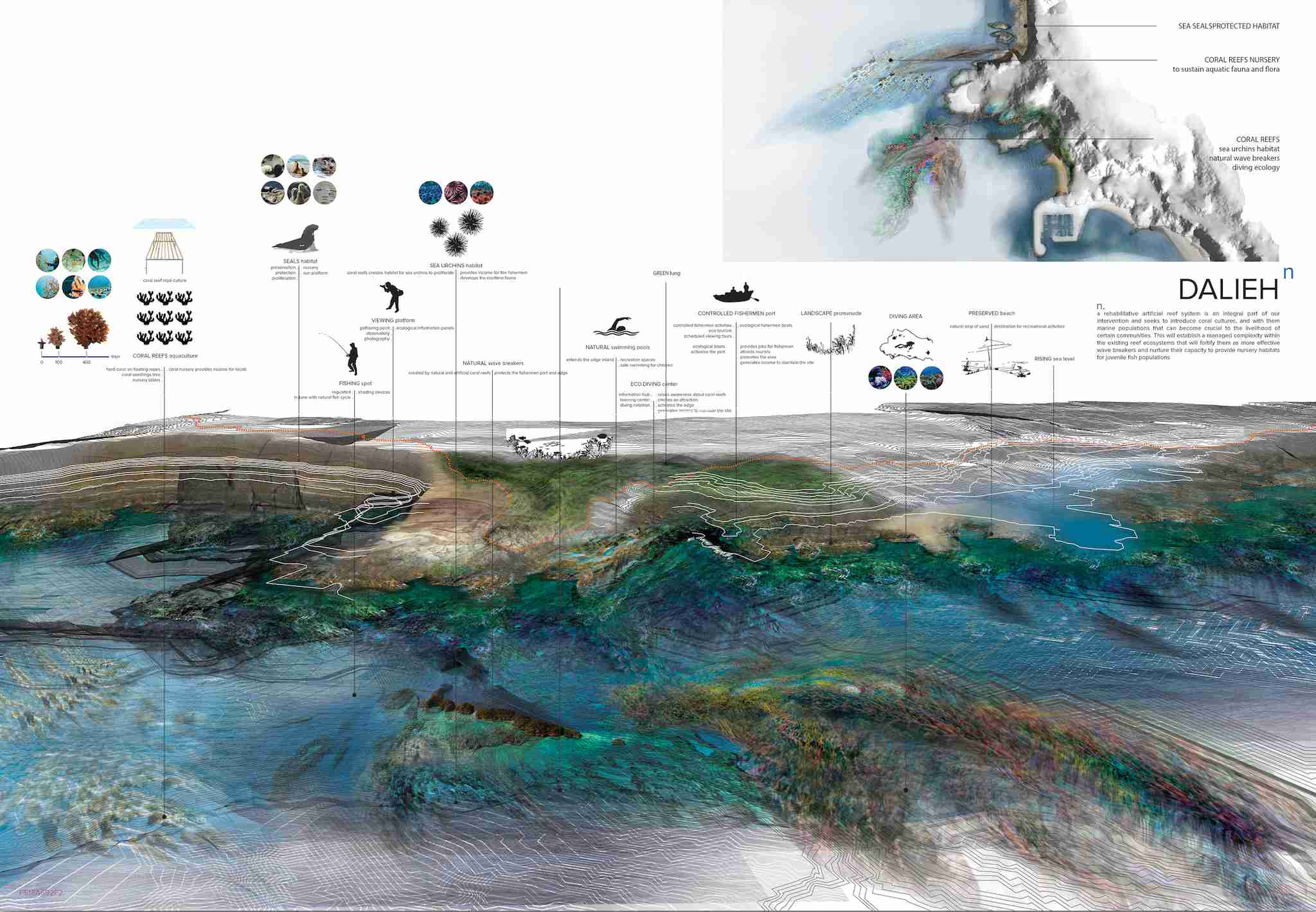 Winning Entry: Not Just About Dalieh
Adib Dada, Raya Tueny, Reine Chehayeb, Yasmina Choueiri, May Khalifeh
Jury Comments: This entry has a unique vernacular landscape approach, which capitalizes on the cultural history of the site while simultaneously providing practical design interventions. The entry also introduces the role of education in shaping ecologically-sensitive social practices on the site. This pragmatic approach gives a realistic feel that can be put to use by an array of activist groups. Read the description here.