[The following compilation and translations was created by Osha al-Mussalami and published on MiddleEastEye.net on 15 December 2016]
"One day we will return." This is just one of the messages that have been left behind on the walls by the Syrians being evacuated out of the besieged city of Aleppo.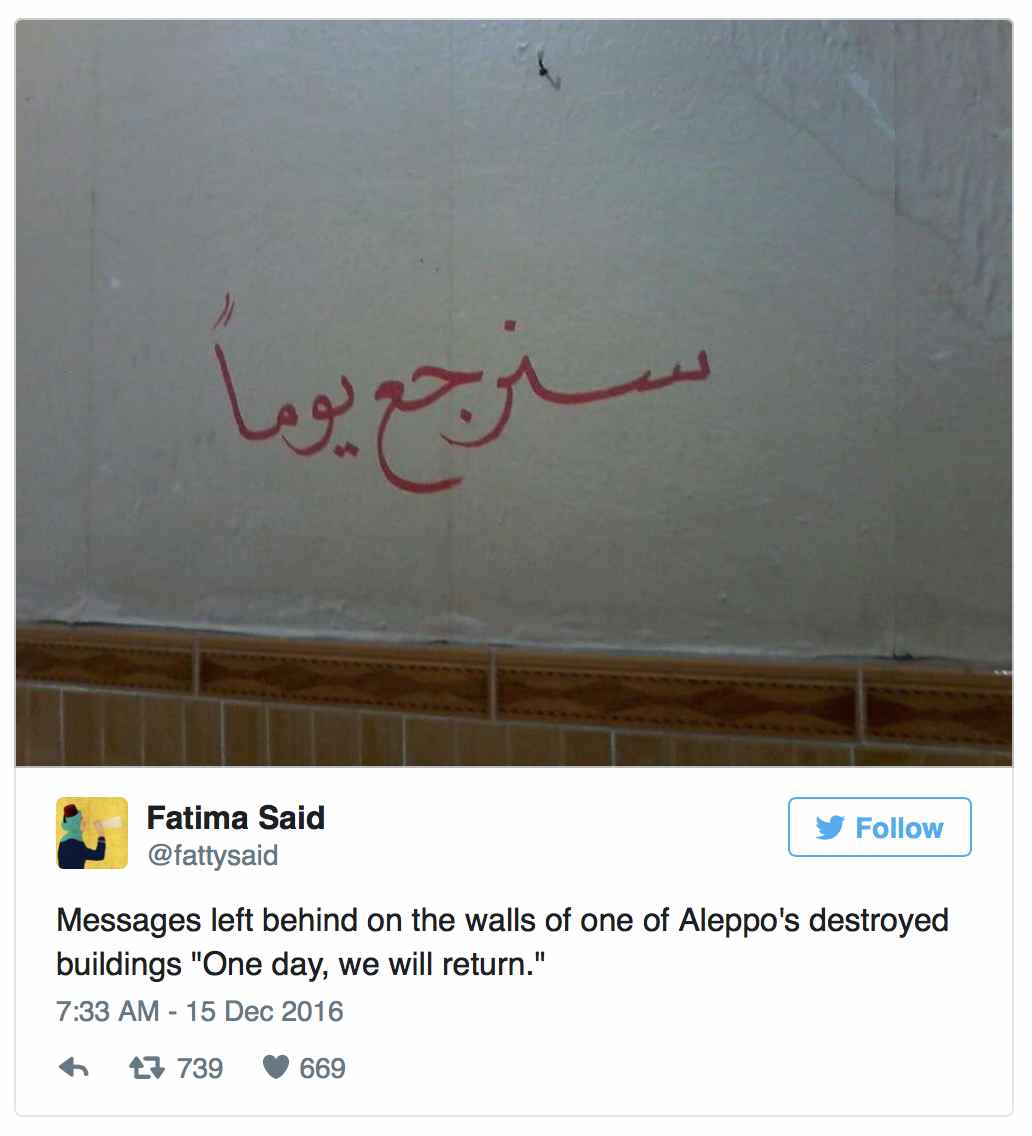 With convoys of ambulances and buses carrying out the evacuation, images have emerged on social media showing the farewell messages Syrians are leaving behind.
"We`ll come back."
Some left messages of hope that one day they will return back to their homes.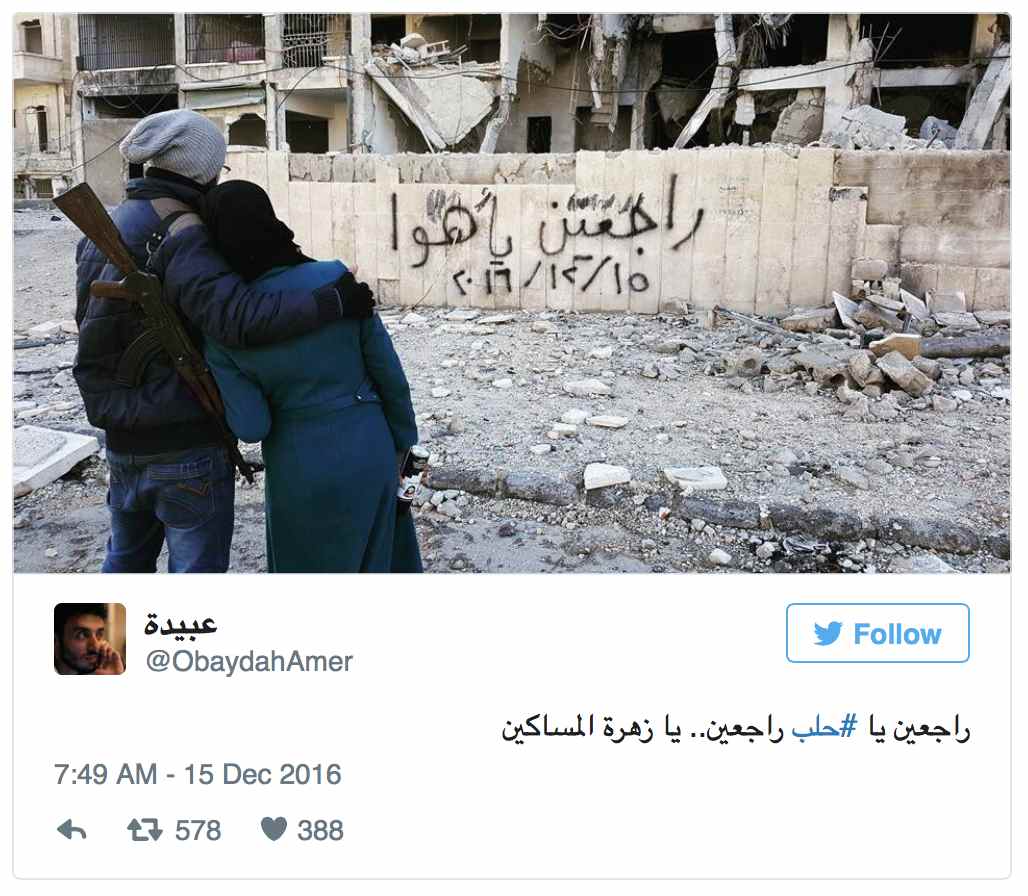 [Translation: (Tweet) We`ll come back #Aleppo, we`ll come back...you flower for the needy. (Photo) We`ll come back home]
While others left more defiant messages.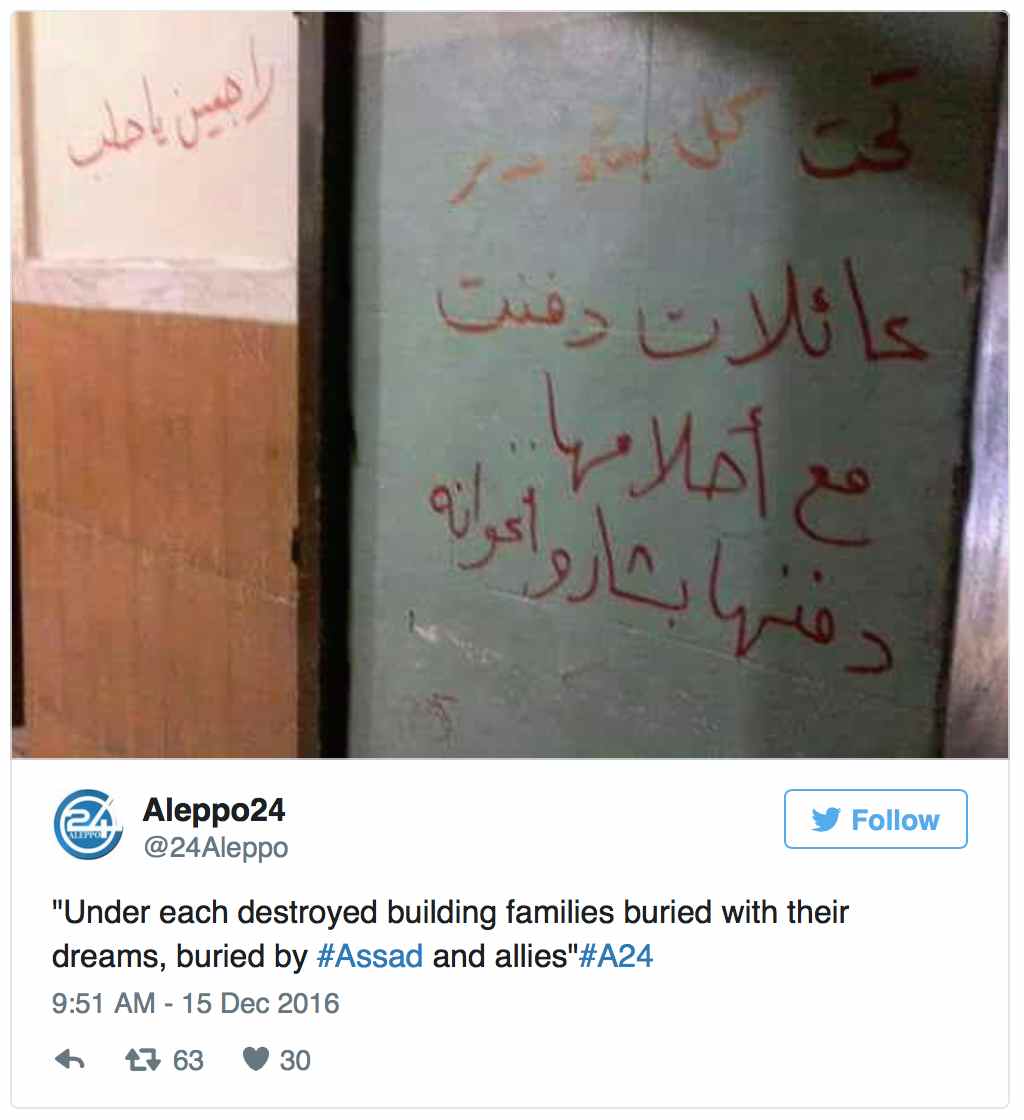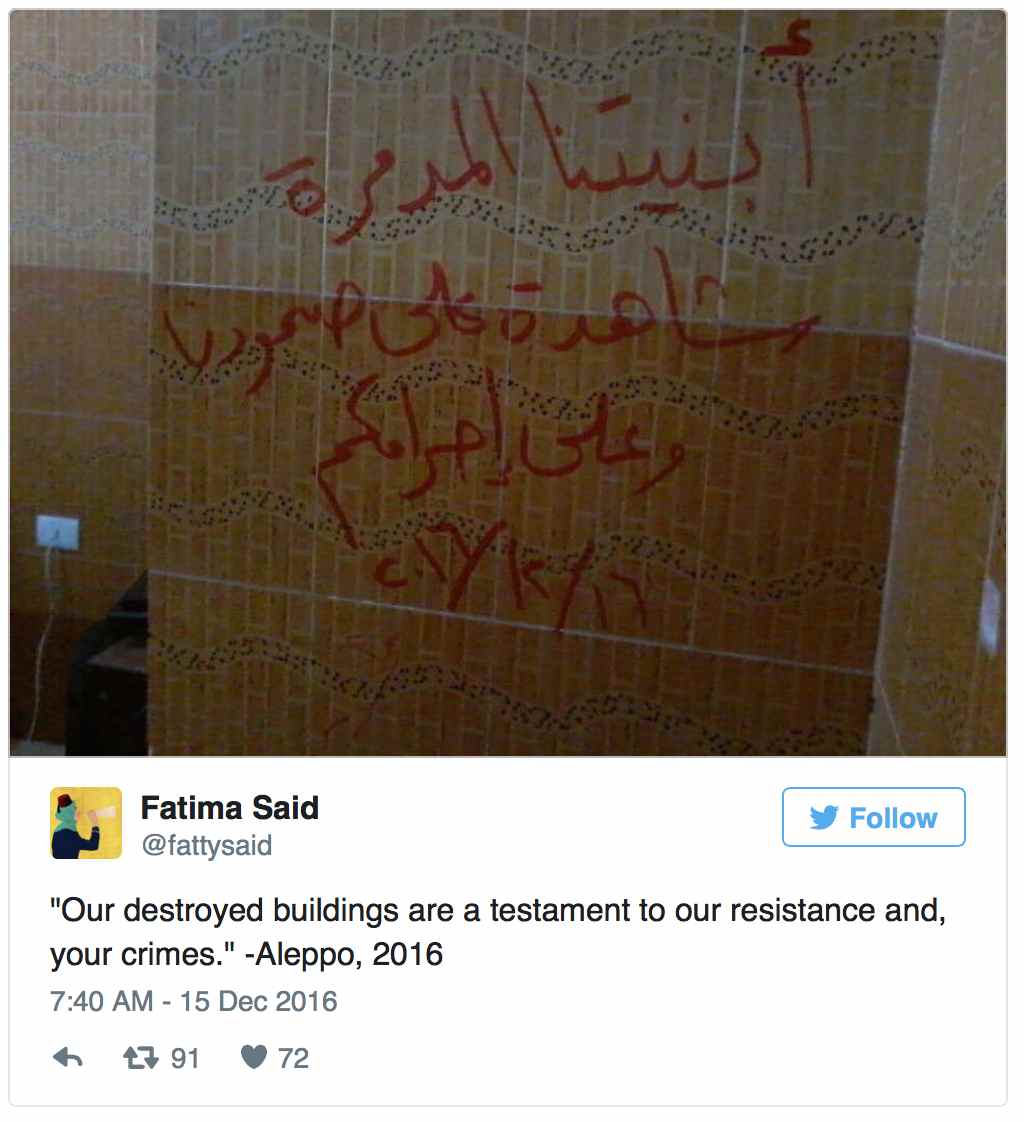 Other messages likened Aleppo to a mother, and simply bid farewell.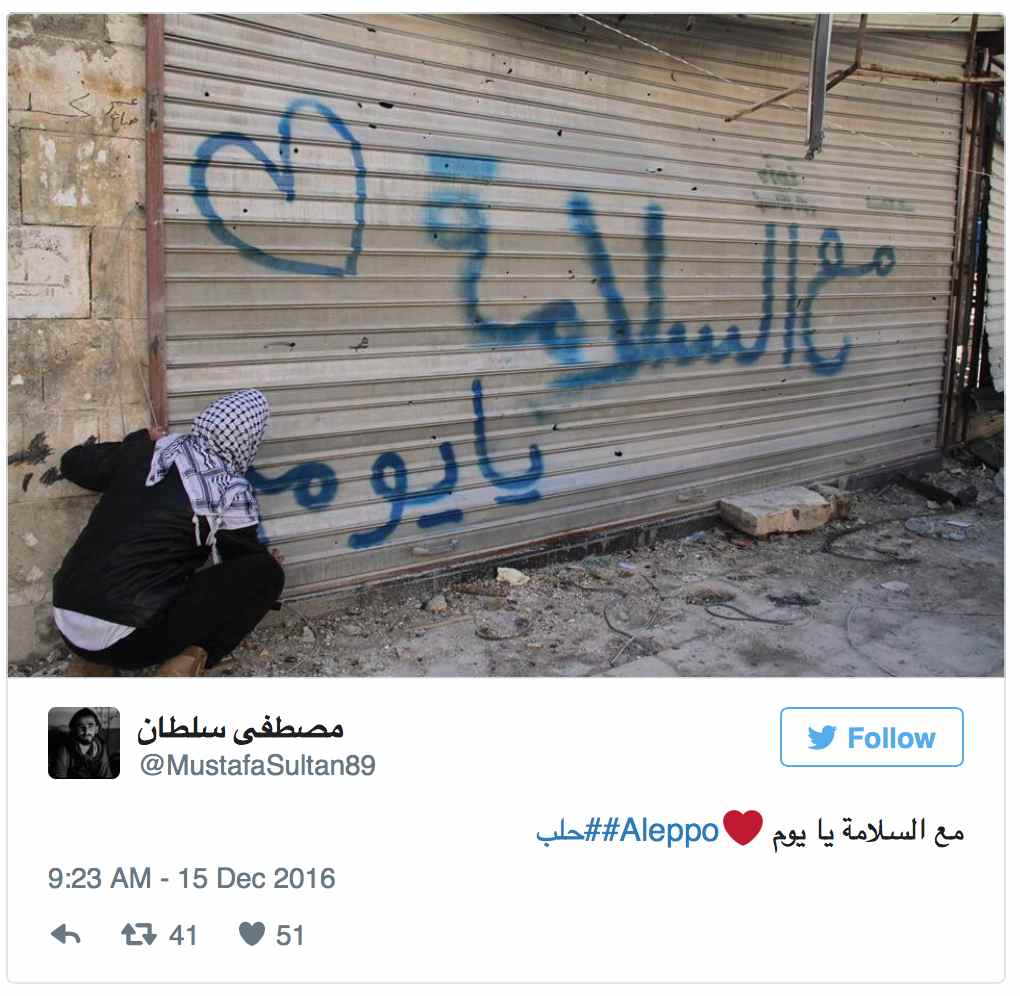 [Translation: Goodbye mum.]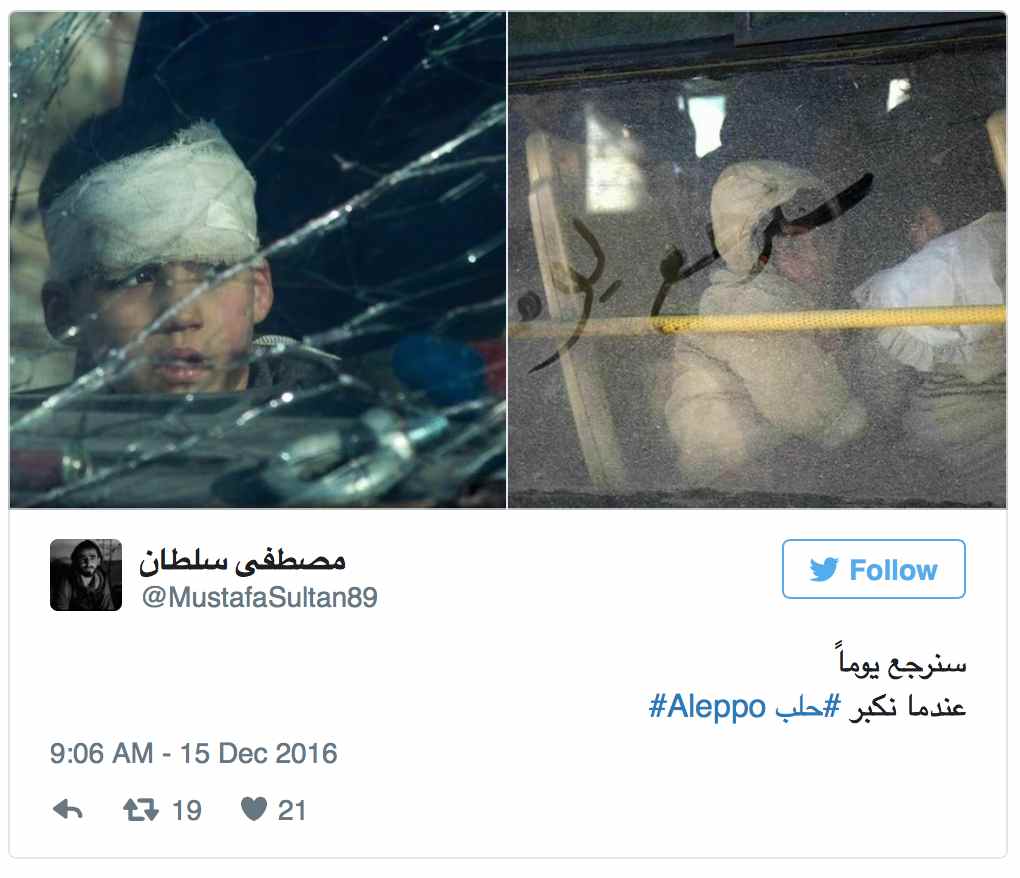 [Translation: (Tweet) We will return one day. When we grow up #Aleppo. (Photo) We will return one day.]
One Syrian graffitied a love note from besieged Aleppo to his girlfriend in Turkey.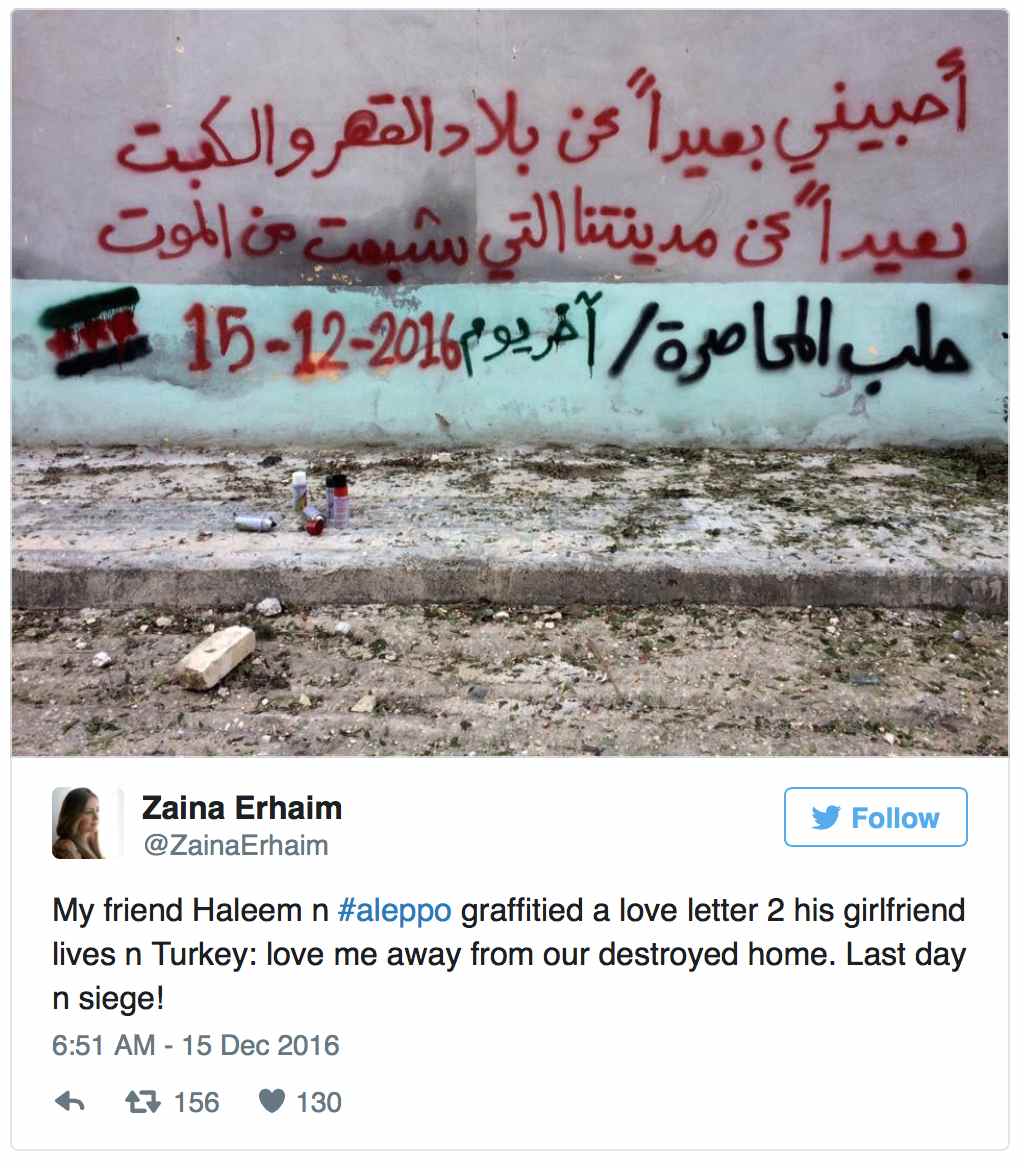 Zouhir al-Shimale, a journalist in the city, said Syrian government buses had arrived in his area in the early hours of Thursday and were loading injured civilians on to them. Hours later, state TV said many had left rebel-held areas.