Heritage Watch Day:
Heneine Palace & Dalieh of Raouche

By Save Beirut Heritage
& The Civil Campaign to Protect the Dalieh of Raouche
18-21 May 2017
Beirut, Lebanon
Beirut has two of 50 selected sites worldwide listed on the 2016 World Monument Watch List. By listing Beirut's Dalieh of Raouche and Heneine Palace, the World Monument Fund (WMF) aims to raise awareness about the threat to cultural and built heritage sites and monuments that are of national and universal significance.
The application to the WMF for inclusion of these two Beirut sites by The Civil Campaign to Protect the Dalieh of Raouche for the Dalieh of Raouche and Save Beirut Heritage for the Heneine Palace in 2015 was successful, due to both the passionate dedication and efforts of activists, experts and citizens to protect these sites, and the endorsement respectively by the Ministries of Environment and Culture that acknowledged their national significance.
The WMF listing is an opportunity for the the Civil Campaign to Protect the Dalieh of Raouche and Save Beirut Heritage to join forces to raise awareness of heritage as an inalienable right of the citizens of Beirut and to celebrate the city's cultural and built heritage.
The WMF encourages the nominators of listed sites to organize a Watch Day, that is planned in coordination with the WMF and that "promotes community engagement and empowers local partners to leverage and capitalize on the national and international attention drawn from being included on the World Monuments Watch."
The Dalieh Campaign and Save Beirut Heritage have designed a city-wide program to take place in May 2017 that includes talks and public discussions, site-specific artistic interventions, exhibitions, school workshops and site visits, concerts, food markets and street fairs. The program aims to recognize citizens and city users as active partners in the battle to save the city's heritage and to enable them to voice their concerns about the market-led developments and laisser-faire governance that are changing the character and identity of Beirut.
Thursday, May 18th
● Official Watch Day Launch and press conference for Dalieh and Heneine
4:00pm, Antwork

● Dalieh Exhibition Launch
6:00 pm, Glass Hall, Ministry of Tourism
The work of the winners of 2015's Dalieh Ideas Competition "Revisiting Dalieh: Calling for Alternative Visions along Beirut's Coast" will be displayed alongside the work of universities, students and artists engaged with the coast. [The exhibition will continue until the 27th of May.]
In Zokak el-Blat
● Screening of Jocelyne Saab's A Suspended Life
7:00pm, Orient Institute of Beirut (OIB)
Friday, May 19th
In Dalieh
● Revealing of Site-Specific Art Interventions, in Collaboration with Temporary Art Platform.
All day, Dalieh
Thin White Line (Ieva Saudargaitė Douaihi), Dalieh's Infinity Pool (Raymond Gemayel), The Flag (Omar Fakhoury), 4'50 (Omar Fakhoury) Partially Occupy Darkness (Ghassan Maasri), The Invisible Soundtrack (Nadim Mishlawi), On the Same Wavelength (Pascal Hachem and Rana Haddad), Washzone (Mustapha Jundi), Kunsthalle 3000 (Thomas Geiger). [On view until Sunday May 21st.]
In Zokak el-Blat
● Exhibition Launch: Zokak el-Blat Experiments – Heneine Palace and Other Possibilities
Mansion, 9:00am to 9:00pm daily, until the 21st of May - Launch at 7:00pm
Includes a virtual tour of the Heneine Palace - Models produced by school students during heritage workshops - Architecture projects produced by university students from USEK – Screening of film "Mapping Place Narratives: Beyhum Street" - Heritage situation overview by Save Beirut Heritage
Saturday, May 20th
In Zokak el-Blat

Celebrating Heritage: Heneine Palace and Zokak el-Blat (12:00pm – 8:00pm)
● Souk el-Tayeb in Zokak el-Blat
12:00am to 7:00pm, Hussein Beyhum Street
● Guided Tours of Zokak el-Blat
First departure at 3:00pm, last departure at 6:00pm.
A tour takes around 90 minutes
Meeting points: Grand Sérail, Al-Hout Mosque, National Evangelical Church
A fewer number of tours could be provided on Sunday 21st
● Readings, organized by the International Writers' House in Beirut
6:30pm to 8:00pm, Mansion
Readings by Fadi Tofeili and Mounzer Baalbaki, followed by a debate.
● Exhibition: Zokak el-Blat Experiments – Heneine Palace and Other Possibilities
Mansion, 9:00am to 7:30pm, until the 21st of May
In Dalieh
● Candle-lit night vigil from Ramlet El Baida to Dalieh
Meeting point at 6:30pm in front of the 'Eden Rock' project in Ramlet Baida
● Open Air Film Screening of "Children of Beirut" by Sarah Srage
8:30pm, Dalieh
Sunday, May 21st
In Dalieh
Dalieh Festival (11:00am – 8:00pm)
● Site-specific Interventions / Music and dance performances / Food Market by Souk el-Tayeb
All day
Thin White Line (Ieva Saudargaitė Douaihi), Dalieh's Infinity Pool (Raymond Gemayel), The Flag (Omar Fakhoury), 4'50 (Omar Fakhoury) Partially Occupy Darkness (Ghassan Maasri), The Invisible Soundtrack (Nadim Mishlawi), On the Same Wavelength (Pascal Hachem and Rana Haddad), Washzone (Mustapha Jundi), Kunsthalle 3000 (Thomas Geiger).
● Boat Tours with Dalieh's Fishermen
Every hour and a half, First departure at 11:00am., last departure at 5:00pm., from Dalieh's port.
Reservations and name registration on the day at the Dalieh info booth.
● On site Tours by members of the Dalieh Campaign
Every two hours, First tour at 11:00 am, last tour at 5:00pm
Meeting point and registration on the day at the Dalieh info booth.
● Speakers Corner
12:00 am / 2:00pm / 4:00pm, in several locations on Dalieh

● Music & Spoken Words
6:00pm-8:00pm
With Ziad Itani, Jebebara, Zeid Hamdan, Tarek Bashasha & Zakaria Al Omar, Saseen Kawzally, Michelle and Noel, and many others
In Zokak el-Blat
● Literary tour, organized by the International Writers' House in Beirut
10:30am to 12:30pm, in Zokak el-Blat, meeting point at the Bachoura Cemetery
A walk of the neighborhood during which Fadi Tofeili will comment, from passages of his books, the places that he mentions in his writings.
● Guided Tours of Zokak el-Blat (To be confirmed)
First departure at 3:00pm. A tour takes around 1h30
Number of tours to be determined according to attendance
---
Description of the Heneine Palace and Zokak el-Blat
The Heneine Palace in Zokak el-Blat is an exceptional example of 19th century, ottoman period architecture. Its large but relatively modest volume hides a labyrinth of colonnaded halls, corridors, arcades, double curved staircases, indoor fountains; all adorned in complex geometric motifs, friezes and muqarnas that cover every surface. Having been occupied and frequented by an impressive string of artists, poets, politicians and mystics, it played an important part in the history of Zokak el-Blat. Built by a mysterious Russian noble exiled in Lebanon, it housed among others Dr. Justin Calmette, an important doctor of the early USJ Faculty of Medecine and the avant-garde poet and painter Marie Hadad-Chiha. Most renowned of its inhabitants is the infamous Doctor Dahesh, a self-proclaimed prophet who founded his own cult and an important art collection which became the basis of the Dahesh Museum of Art in New-York.
Because of its high architectural value and significant, The Heneine Palace was inscribed since 1998 on the historical building identification plan commissioned by the Council of Development and Reconstruction (CDR). In 2010, it was classified as a monument in the national inventory of historical buildings by the Minister of Culture of the time, Salim Warde. Regardless of its obvious worth and of these protective classifications, it is today in a general state of abandonment and fall gradually into dangerous decay. This worrying situation justified the inscription of the Heneine Palace on the 2016 Watch list of the World Monuments Fund, which lists a selection of 50 endangered historical buildings around the world every 2 years.
However, the Heneine Palace is not alone: it is today the most visible of a cluster of preserved mansions located along Abdulkader and Hussein Beyhum streets, with nearly no other equivalent in all of Beirut. More generally, it lies in a neighborhood that has an extreme historical significance: being the first quarter established outside of Beirut's ancient walls, Zokak el-Blat is a testimony of the city's early development into a capital. It was also a center of the Nahda, the Arab enlightenment, and housed many of the authors, poets, philosopher, scientists and politicians who drove this cultural renaissance. Zokak el-Blat features important but endangered remnants of the urban fabric dating from that period, composed of narrow streets sided by houses and mansions surrounded by lavish gardens. However, given the fact that land prices are high because of the proximity of the Central District, the neighborhood has become prime land for the construction of residential towers. This building drive comes at the price of the disappearance of many old houses, furthering the degradation of Zokak el-Blat's identity which has suffered since the civil war from the unregulated densification of the urban fabric.
Thus, the Heneine Palace is today an essential part of the neighborhood of Zokak el-Blat and a central, irreplaceable element of its historical urban fabric. It is also more generally representative of the dangerous situation faced by much of Beirut's architectural heritage, in all of its historical neighborhoods.
Who is Save Beirut Heritage?
Save Beirut Heritage is a volunteer-led NGO founded in 2010, dedicated to raising awareness and pushing for the protection of Beirut's endangered built and urban heritage.
SBH is first a network of concerned citizens gathered on social media, which allows for the collective surveillance and monitoring of heritage buildings throughout the city. The group is also a partner of the General Directorate of Antiquities, acting as a whistle-blower whenever an illegal demolition is suspected. SBH also plans or takes part in diverse awareness operations, organizing seminars in schools, neighborhood tours or media campaigns. Regarding heritage in Beirut, SBH has become throughout the years a reference much cited in the press and media and sought-after by researchers and journalists.
Today, the group aims to become a lobbying group by directing a major part of its efforts in favor of the adoption of a long-awaited heritage law, and for the introduction of heritage zones within the zoning and masterplan of Beirut.
Contacts and links: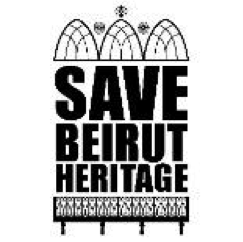 Description of Dalieh of Raouche
Dalieh is a unique natural site along the coast of Beirut. It is the last of the coastal headlands, overlooking the emblematic Sakhret el-Raouche, the landmark natural rock formation that dominates Beirut's view from the sea. It includes a prosperous biodiversity, a rich array of geomorphological features, as well as archeological remains. Coastal cliffs on the landside and rock islands, protruding stone terraces and natural pool enclaves, are all valuable habitats for native plants, insects, birds and marine fauna in an uncommon ecological equilibrium, prompting many scientists and researchers to identify the Dalieh as a prime area for protection in Lebanon. In 2012, the Ministry of Environment proposed the labelling of the Dalieh as one of several protected sites along the Lebanese coast, as part of the Lebanese Strategy for Marine Reserves it drafted in collaboration with the International Union for the Conservation of Nature (IUCN).
For decades, the Dalieh has also acted as an active gathering space, and encompassed a vibrant informal economy revolving around fishing, popular fish restaurants, boat touring, peddling, and scenic photography. Families and friends found in this space a natural destination for weekend picnics, lovers a quiet and idyllic setting, sea-goers a strategic swimming and fishing destination, and communities an adequate setting for the celebration of their traditions.
Perhaps one of Dalieh's most enduring and distinctive characteristics is the unscripted quality of its setting, allowing for multiple, overlapping – yet never conflicting – activities to occur. For long, the area had operated as an open-access shared space where order was secured through tacit agreements rather than public policing. This is because Dalieh does not fulfill the legal definition of a "public space": Most of the area where Dalieh falls is divided in privately held property and the organization and management of social practices, activities, and/or conflicts are worked out through informal agreements rather than state institutions.
Having practiced and used the area for generations, city dwellers had paid little attention towards property ownership and/or management. However, following a number of recent events, a few of the area's users became aware of the existence of privately held property titles over the area that had been considered and practiced as public domain. Since the summer of 2014, rapid transformations have abruptly interrupted Dalieh's social and economic life: fishermen were evicted, their stalls and restaurants demolished, and a fence temporarily limited access to the area (and the sea) and obstructed the view, before it was removed by protestors during the garbage crisis protests of 2015. Numerous clues point to the looming threat of a luxurious private development to take over the zone and stitch it to similar developments that have mushroomed over the past decade along the city's coast.
Who is the Civil Campaign to Protect the Dalieh of Raouche?
The "Civil Campaign to Protect the Dalieh of Raouche" (CCPDR) emerged in March 2013 to advocate for the preservation and enhancement of the role of Dalieh as an open-access shared space for all city dwellers and visitors. CCPDR is a coalition of individuals and non-governmental organizations who share a strong commitment to the preservation of Beirut's shared spaces, ecological and cultural diversity as the pillars of the city's livability.
The coalition encompasses civilians, parents and children, young and old, who are committed to the protection of Beirut's shared spaces, particularly its seafront façade as the asset to maintain the livability of the city. It includes individuals, environmental, cultural and civil groups working through legal and civil means to protect the Dalieh as a shared, free and unrestricted area for the people.
Contacts and links: