Photos by Avani Rai
Text by Parshati Dutta & Avani Rai
Nothing is ordinary for people who live in the most heavily militarized place on Earth. We have seen life in Kashmir for more than four years, and have seen how loss is embedded in everyday life: children denied education because their schools are open only four months of the year; farmers lamenting the loss of their livelihood because trade channels are routinely curtailed; youth losing hope as their friends are blinded by pellet bullets during street protests; and mothers in a constant state of mourning their missing and murdered sons.

Still nothing could have prepared one for what has happened in recent months in Kashmir, including 25–27 September 2019, when these images were shot. Since the Indian government revoked the autonomy of the region and imposed an unprecedented communication blackout, more than 13,000 teenagers have been detained by security forces. Girls and women wait outside police stations everyday hoping and praying that they will be reunited with their loved ones, knowing that as many as 10,000 Kashmiris were forcibly disappeared under unknown circumstances since 1989. Public services and institutions are of no help. In some cases they have become agents of the occupation. Fire stations and hospitals can't be contacted in the absence of active telephone networks, and fire trucks can't make their way through cordoned streets. When people do make it to hospitals, they do so warily knowing that they now serve as extended pick-up points for security forces. Conflict isn't even acknowledged as death certificates are written without specifying the cause of death.

Amidst this suffering, Kashmiris are taking their destiny into their own hands. The struggle for freedom in Kashmir is now synonymous with the struggle for survival. The latest trauma has washed away overnight any signs of weakening resistance and resignation in the Valley, replacing it instead with a desperate, blazing resilience. This is particularly evident in Anchar, which is located in Soura, a suburb of Srinagar city.

Pellet victims are treated within their neighborhoods by volunteers with basic first-aid knowhow. Taking cues from decades of occupation, boys and young men aged between twelve and twenty-nine dig trenches and fashion fortresses made of concertina, wire mesh, logs, pipes, and asbestos sheets to protect their villages and homes. They rotate in their guard duties between midnight and morning. The women help by plying them with tea throughout the night and by breaking stones and bricks into pelt size. If the resistance of the boys and young men gives way, an army of young girls emerge banging their fists against rolled down iron shutters of shops and go-downs, alerting the neighborhood and calling them to defend the street in a matter of seconds.

The international community may be silent or complicit, but Kashmiris are rising. As Prime Ministers Narendra Modi and Imran Khan spoke before the United Nations General Assembly last week, the people of Kashmir took to the streets and spoke too.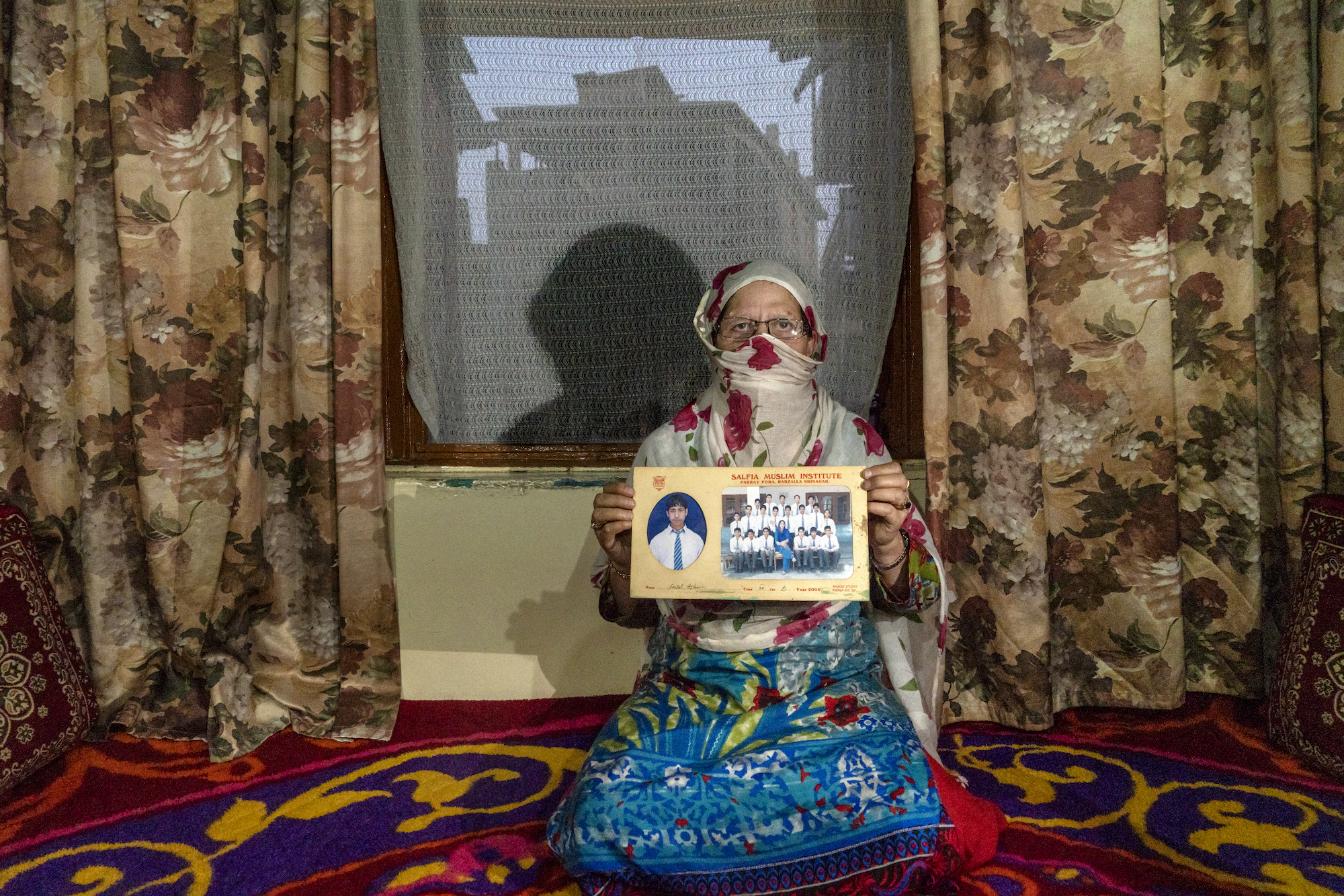 A Kashmiri woman in Maisuma, Srinigar holds a photograph of her only son, who was detained under the Public Safety Act. She explained that the exact same report was used to detain her son previously for two years. The only change was to the date of the document.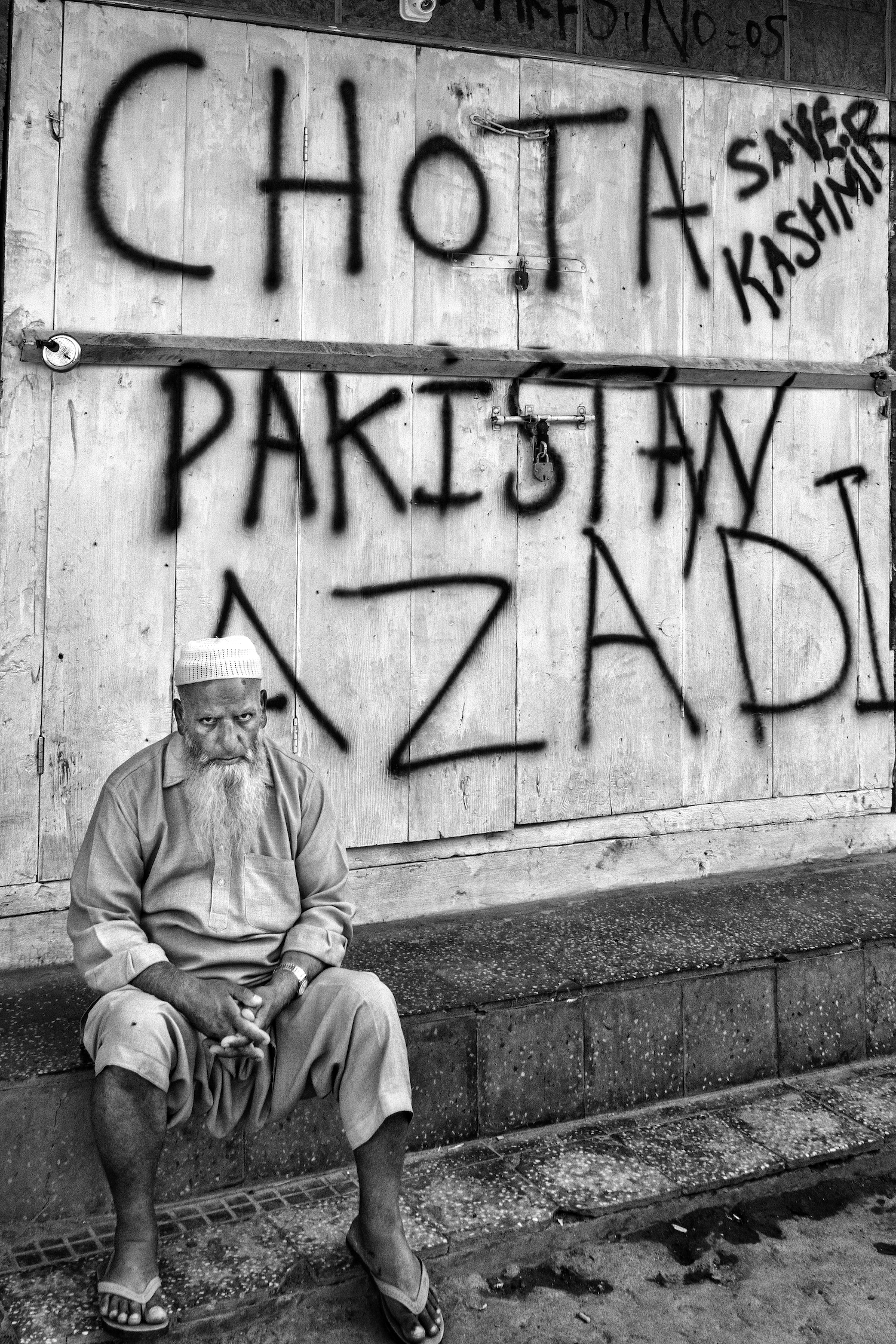 An elderly man watches the protest while sitting by a wall. The graffiti celebrates Pakistan, a common trope used to defy Indian authority. Still, Azadi (freedom from oppression) remains the ultimate goal.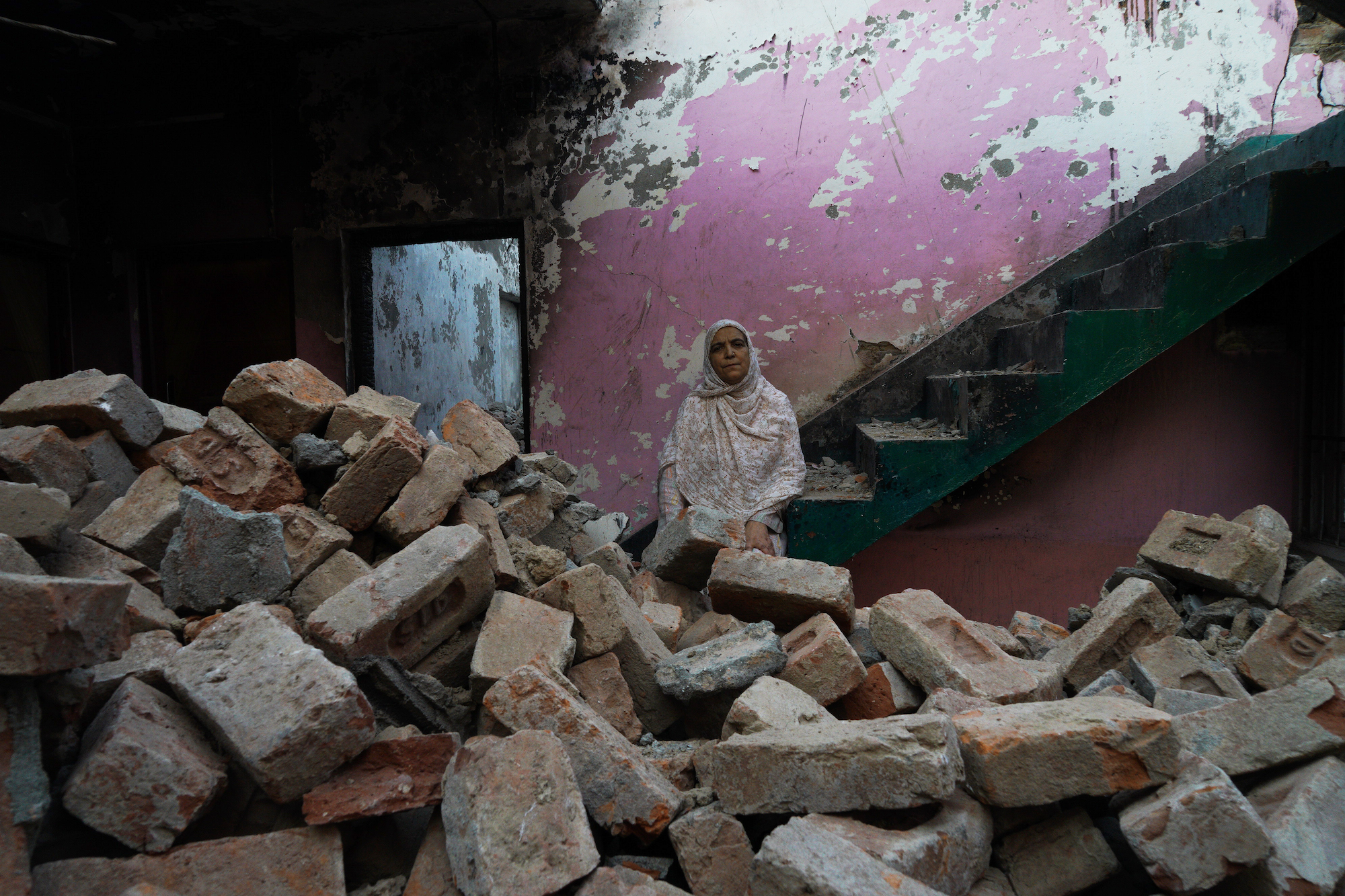 A woman sits amidst a pile of rubble that used to be her home. It was razed by two hours of raging fire during the middle of the night. Despite being approximately six-minutes away, the communication blockade meant the local fire station did not know about the fire.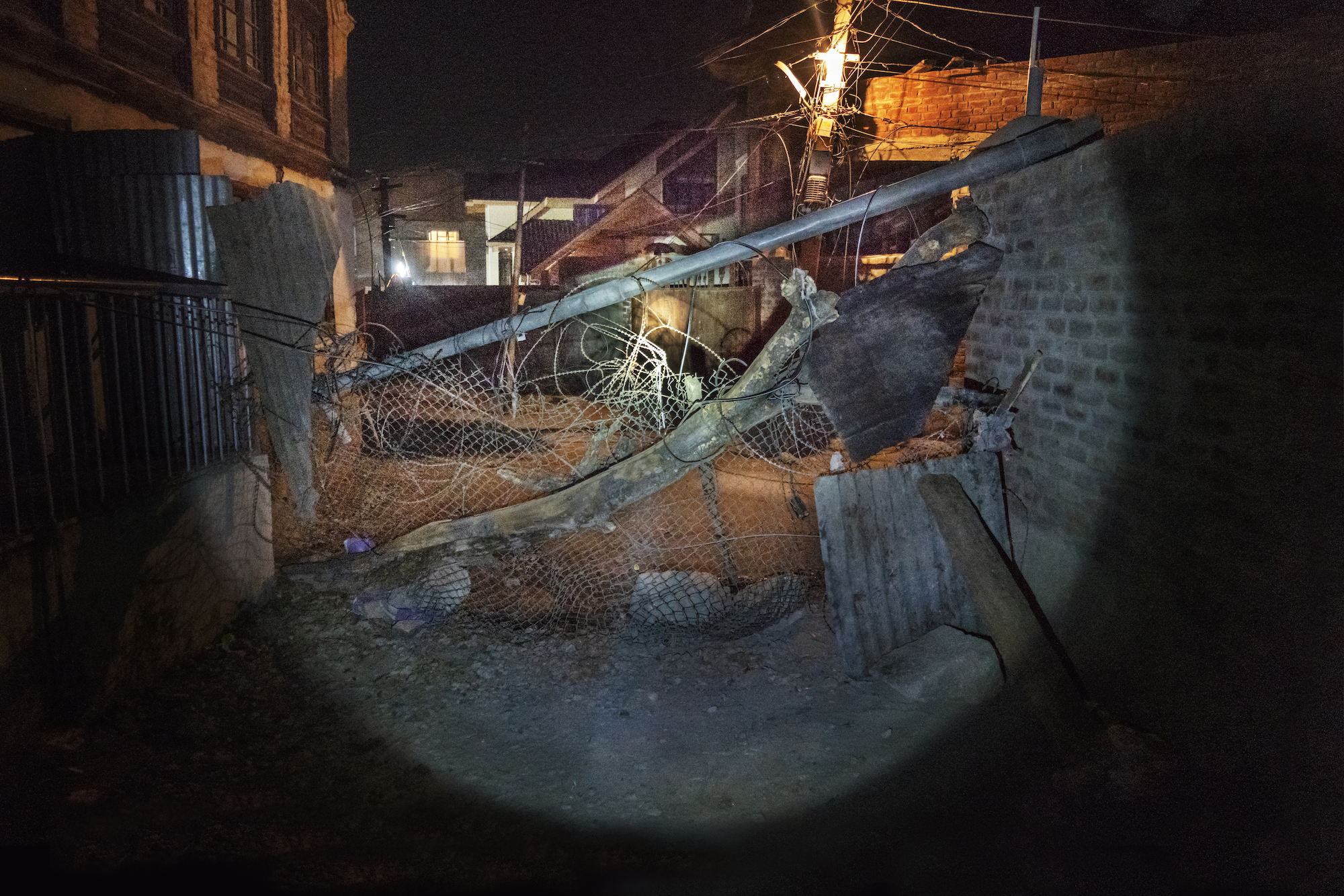 Many neighborhoods residents fortify themselves against Indian security forces by building Nakas, barricades constructed with concertina, wire mesh, logs, pipes, and asbestos sheets.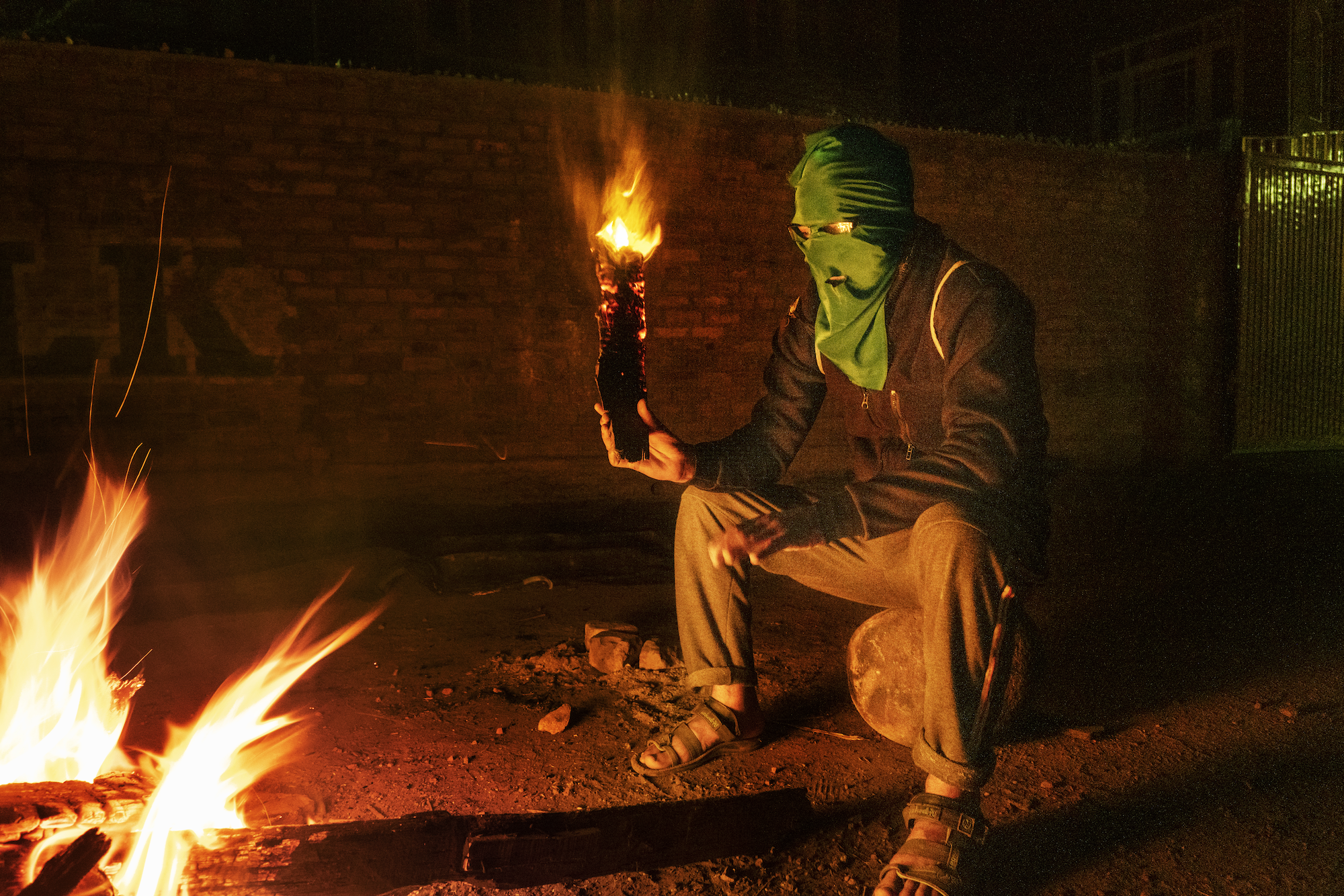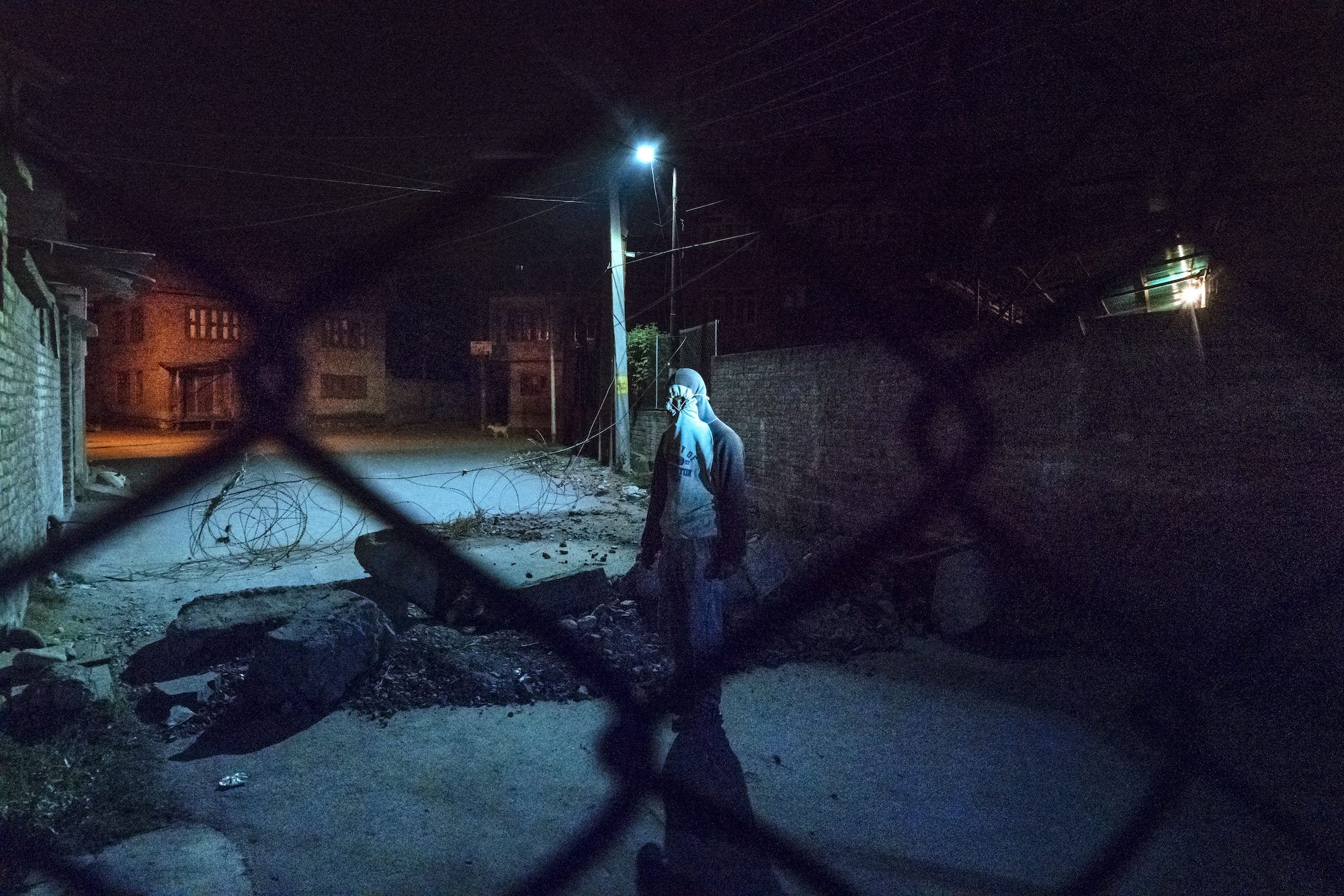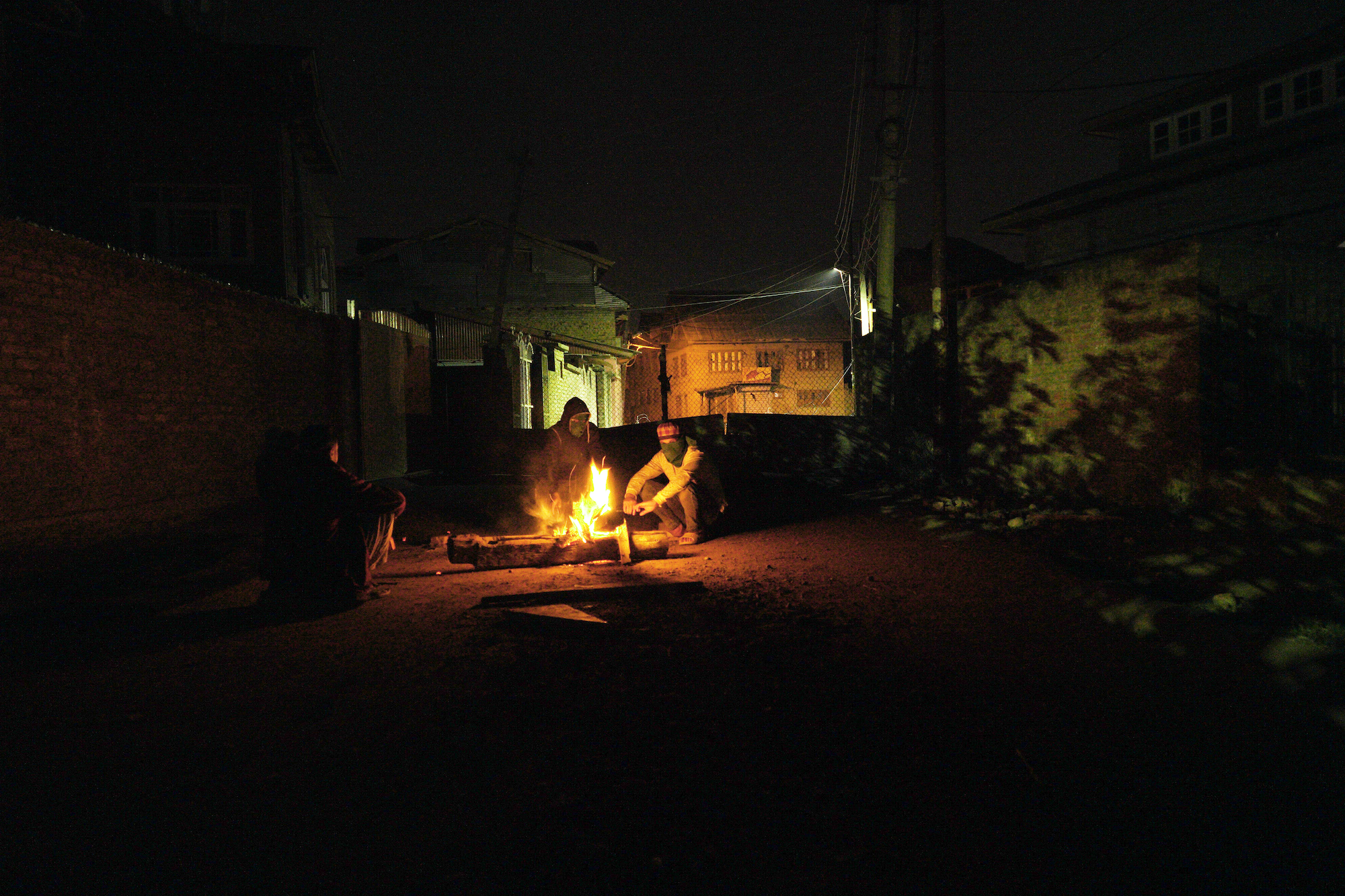 The barricades are guarded all night, as most security raids take place then. Boys from every household volunteer to take these night shifts.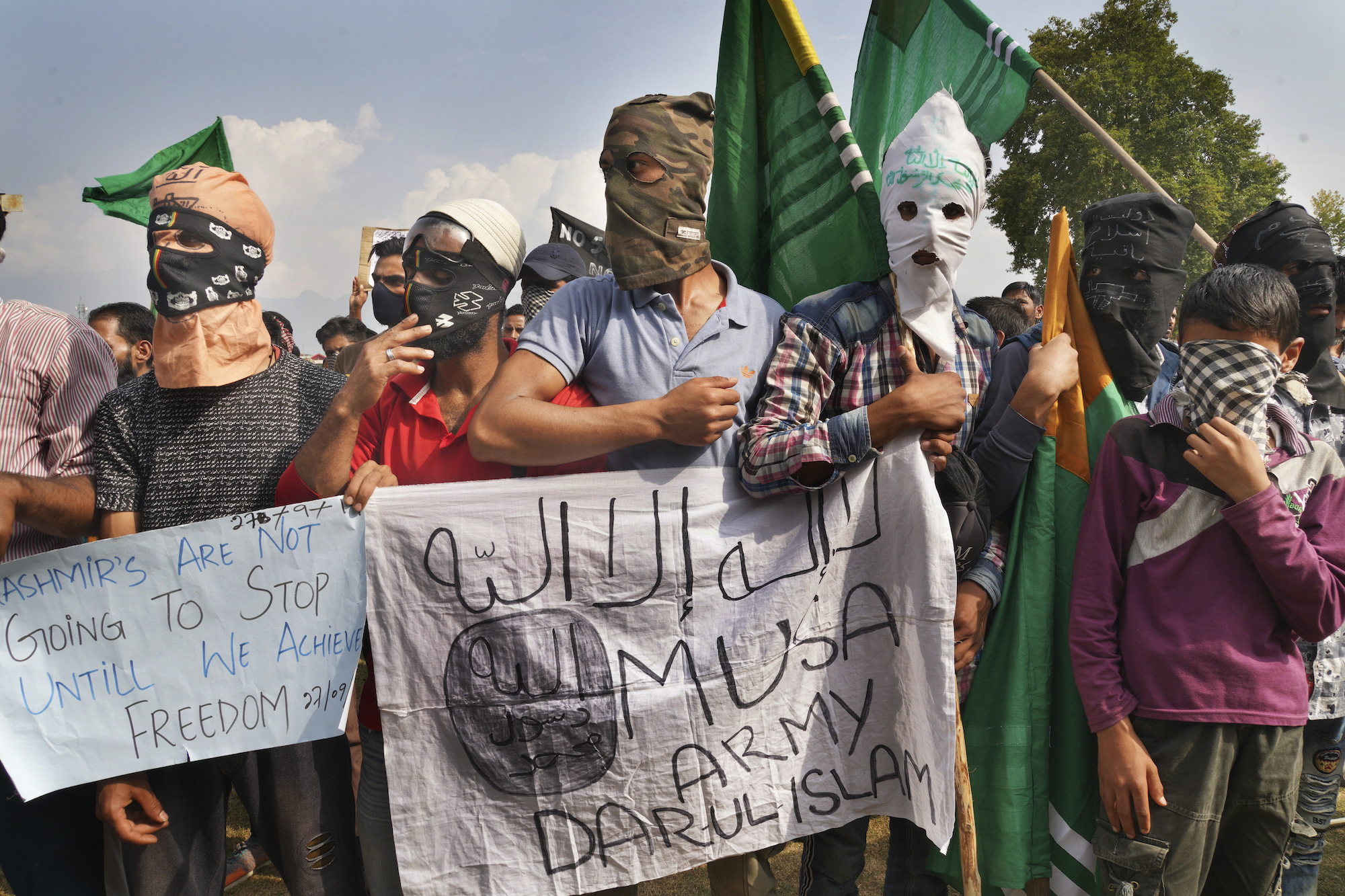 Male protestors wear masks and remain within their guarded neighborhoods as drones hover above to identify men for subsequent detention.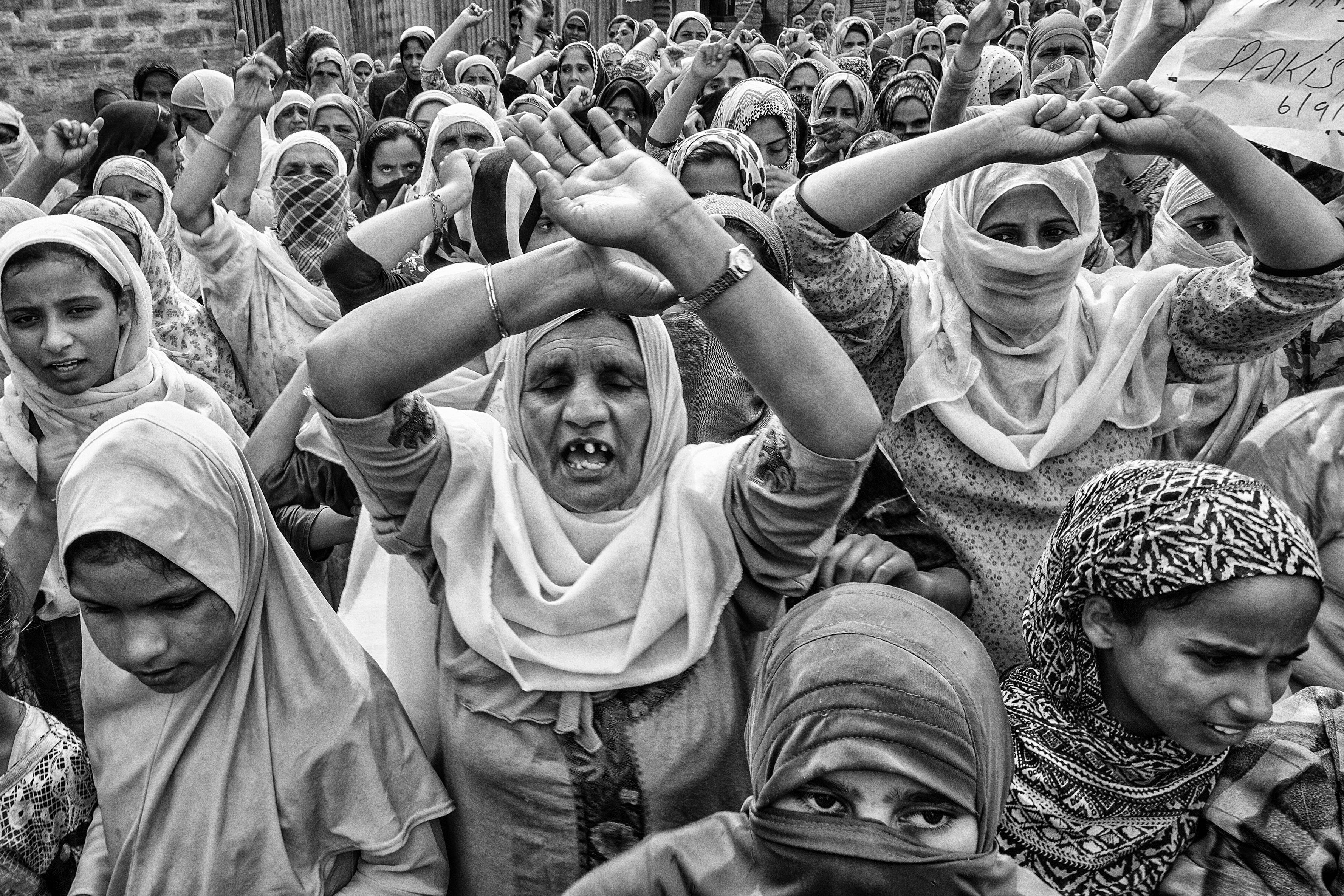 Women also take to the streets. In the absence of a comparable women's security personnel, women can still protest with some degree of safety. These women march even as reports emerge of a woman from Anchar having been detained for nearly six hours at a police station. She was released only after an angry crowd gathered and demanded her release.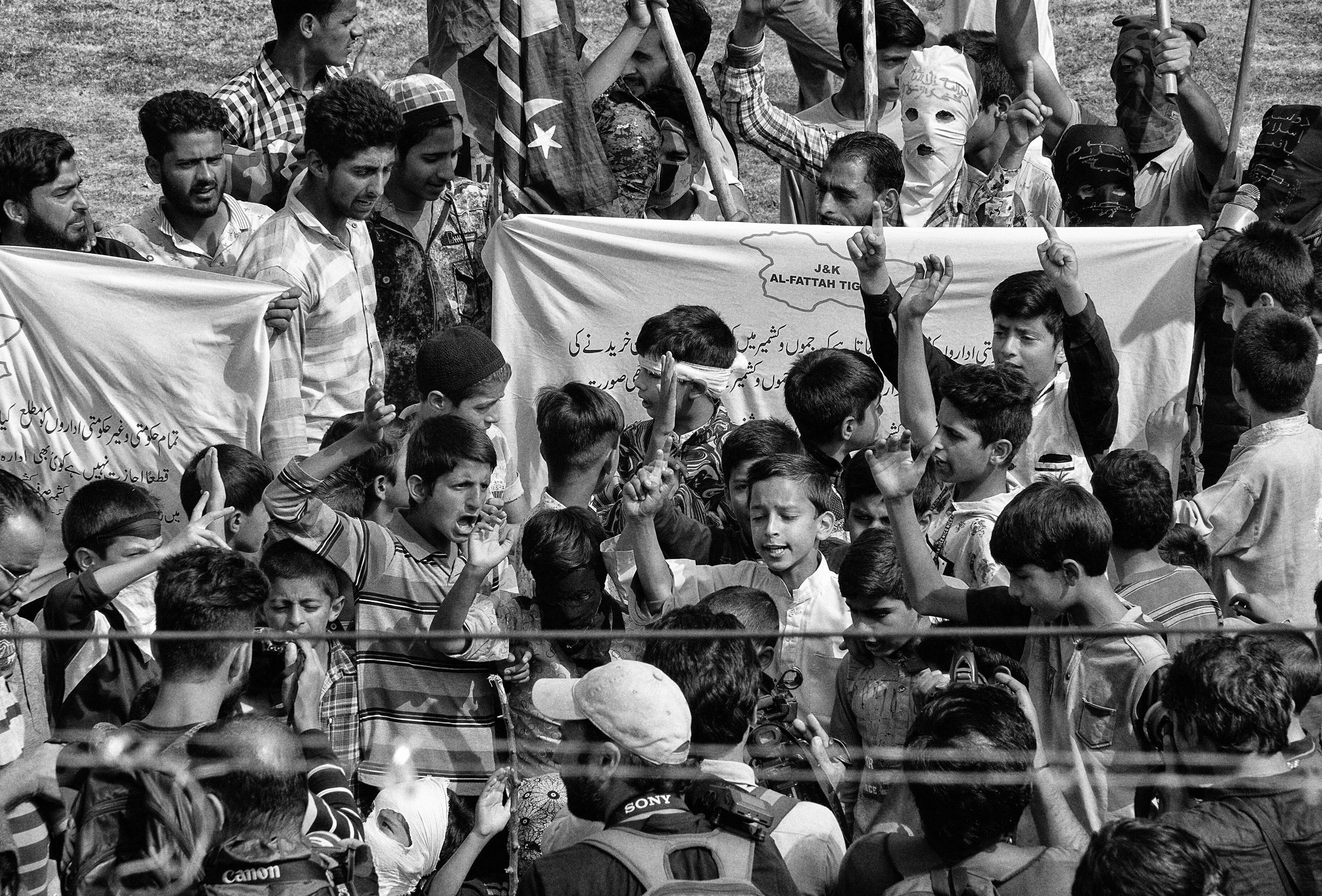 Young boys form their own protest.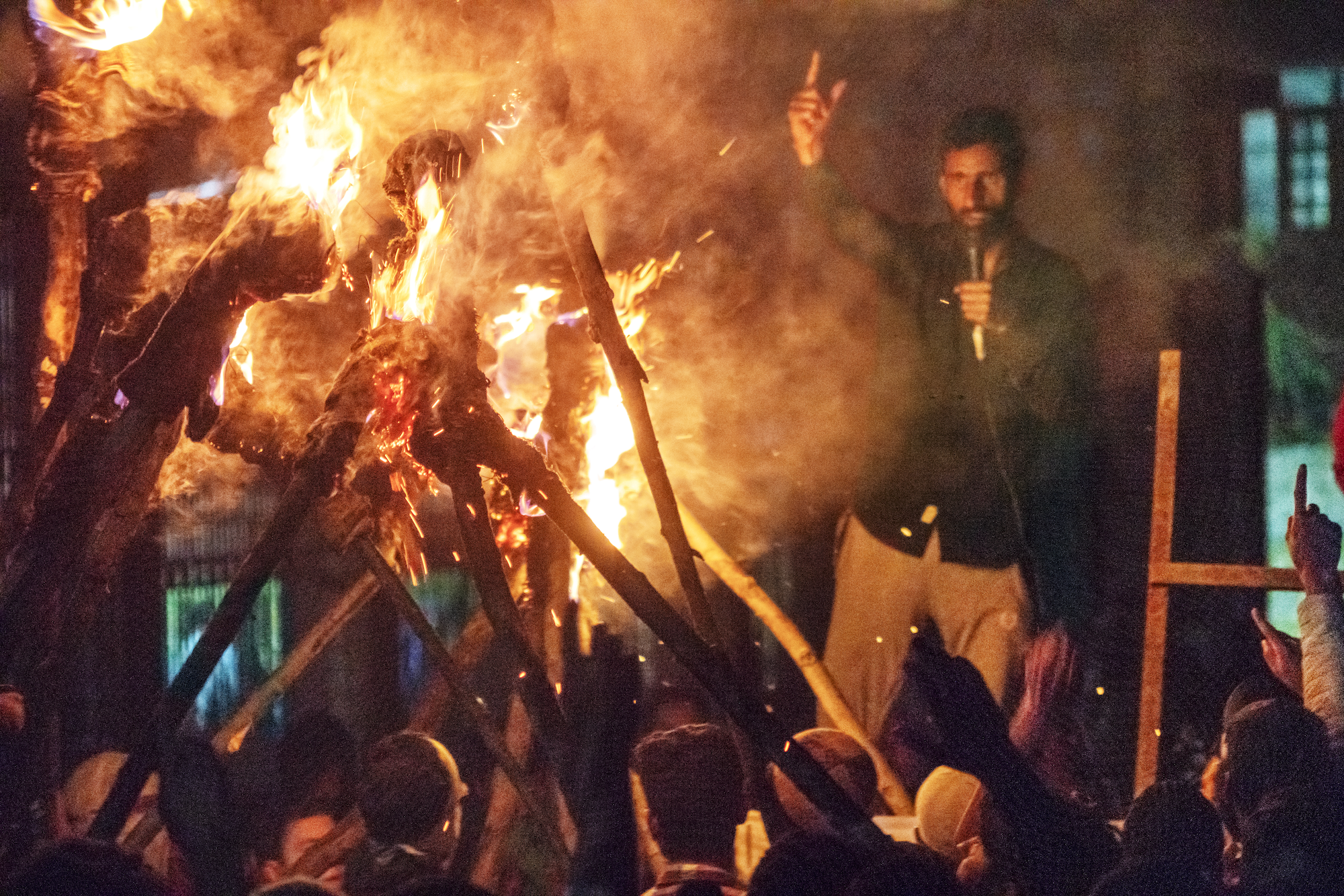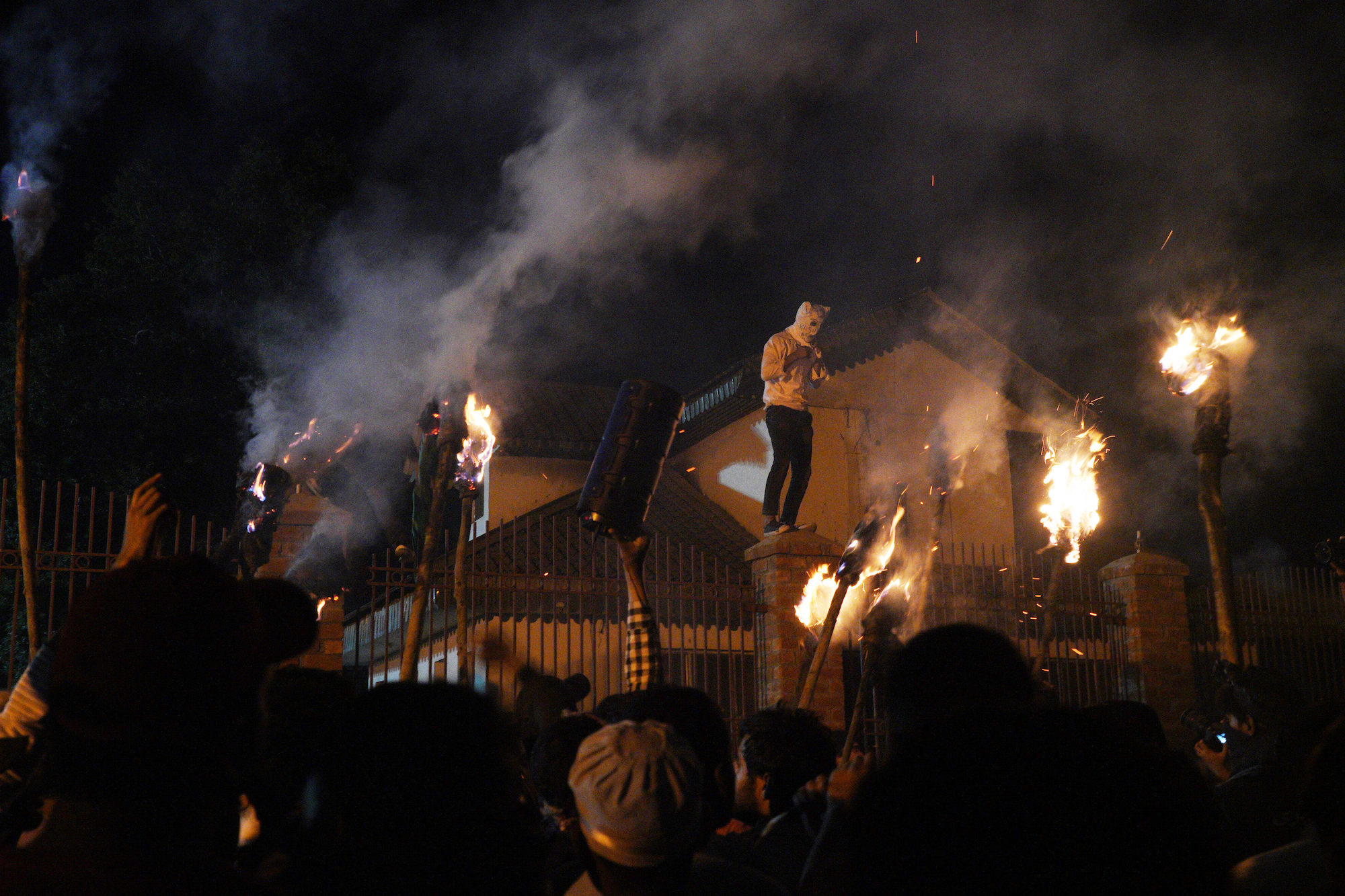 Residents rally peacefully on the night of 26 September. With India's Modi and Pakistan's Khan set to address the United Nations in the next twenty-four hours, there is an apparent lull in brutal enforcement of government-imposed curfew.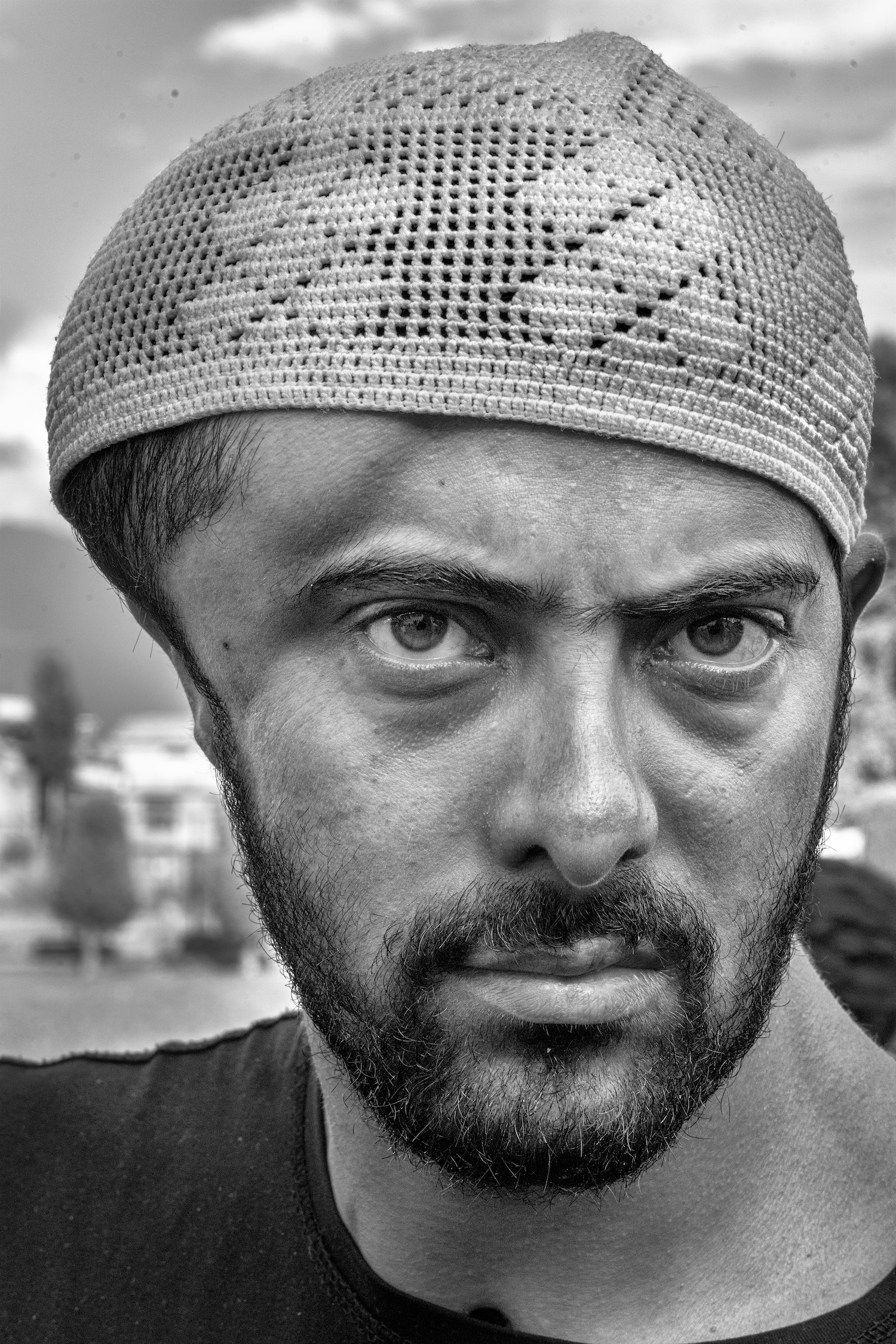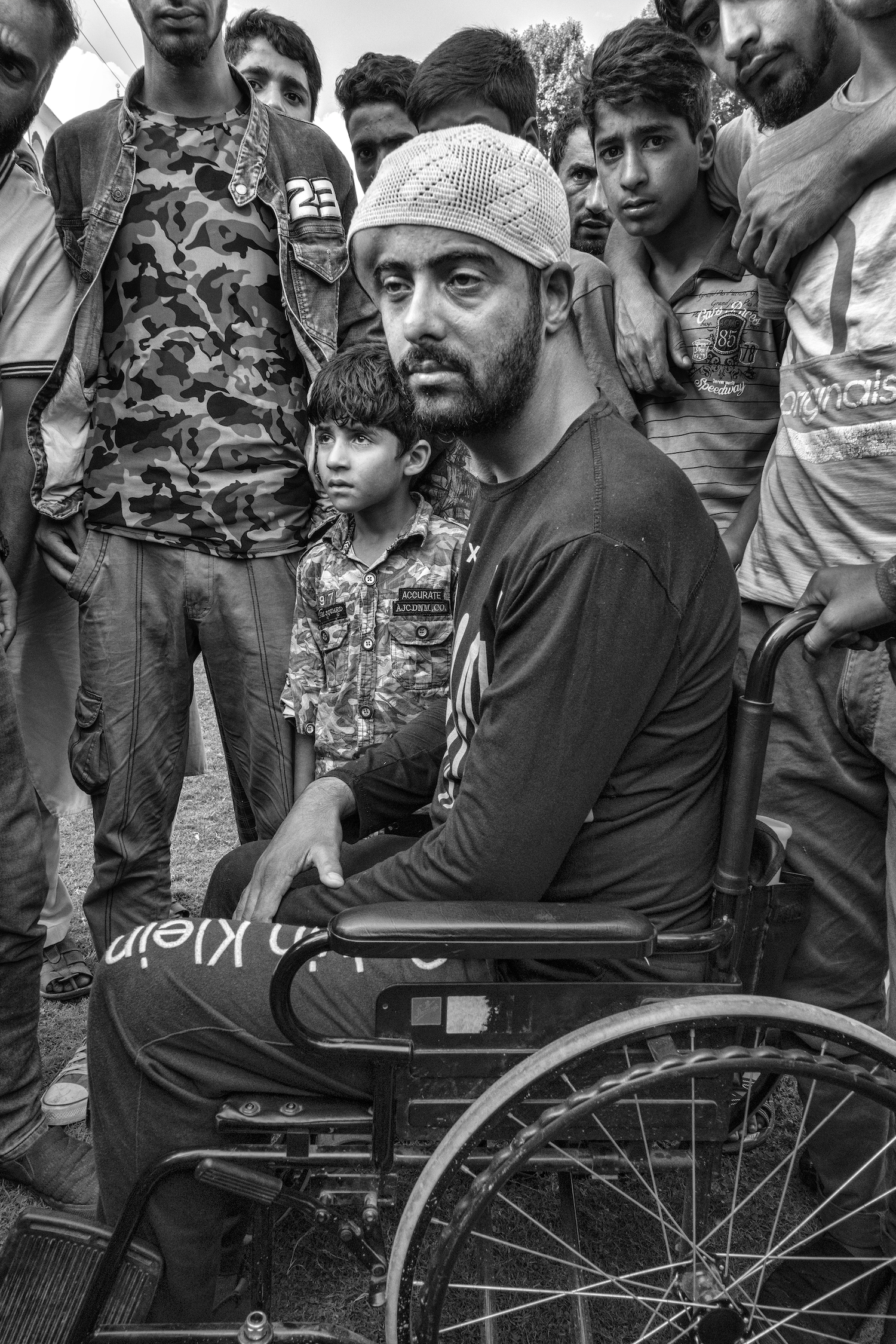 A former target of the "non-lethal" pellet guns that Indian security forces used to quell protests in Kashmir is undeterred. He joins other protesters on his wheelchair.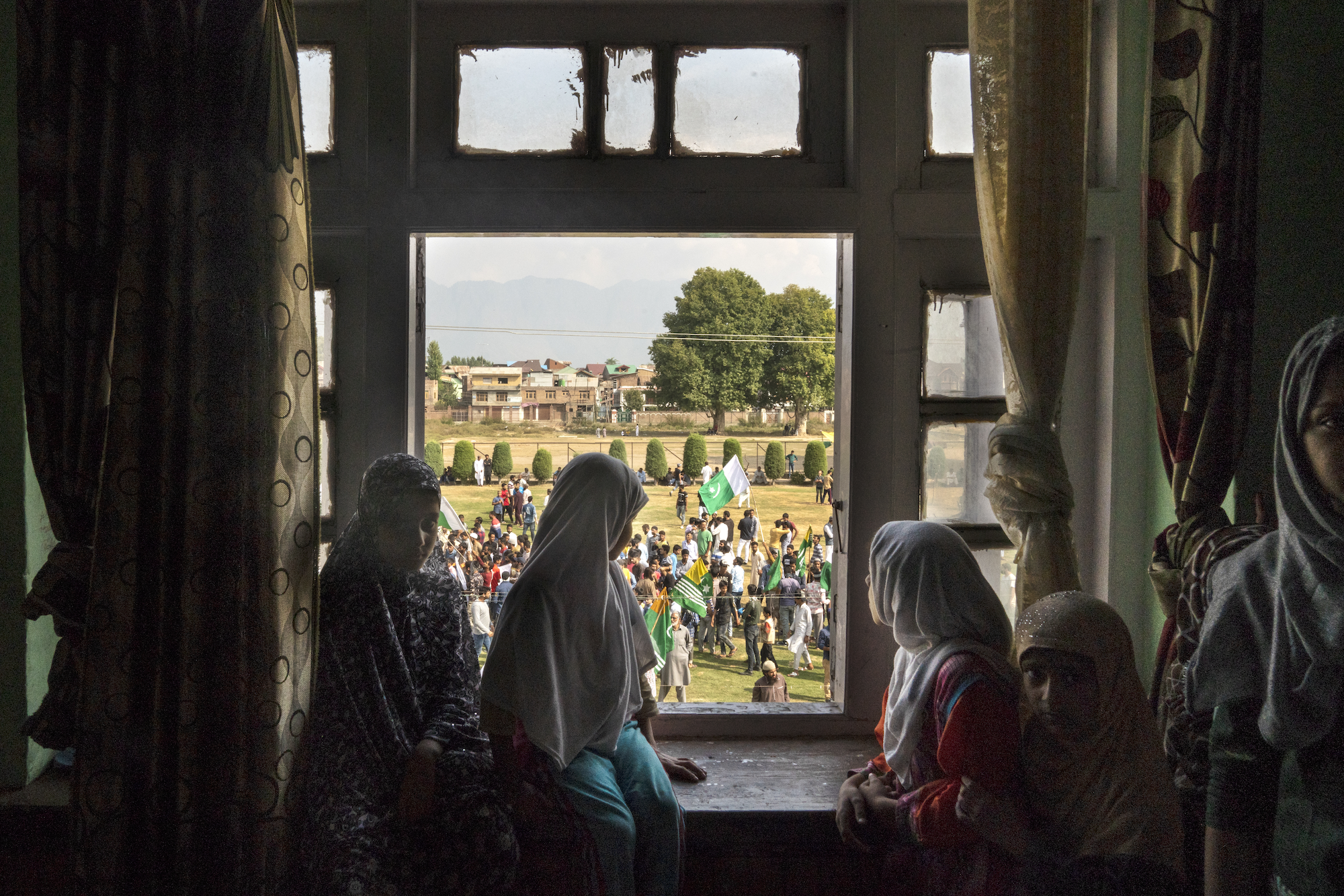 A crowd gathers on the lawn of the mosque in Anchar. Young girls watch from the window, as others begin to mobilize for another protest that will follow the Friday prayers.


On the eve of Indian Prime Minister Modi's United Nations address, women pray at the mosque in Anchar and make du'a for international deliverance.