Last year, Lebanon held its first parliamentary election in nearly a decade. Following years of political gridlock that featured the collapse of multiple cabinets, saw the country without a president for over two years, and included the momentary resignation of its prime minister as he was being held captive on foreign soil, in May 2018 Lebanese citizens were finally able to return to the polls. A year earlier, Lebanon's political factions had agreed on a new electoral law, one that was set to introduce some elements of proportional representation to the country's winner-takes-all system. Most of the discussions around the intricacies of the new law focused primarily on the possibility that it could empower new actors and break the traditional elite's stranglehold on the political system.[1]
But buried deep in the electoral law was a curious provision. In the section governing election financing guidelines, one article stipulated that every candidate for parliament was required to finance their campaign using an account in a Lebanese bank and submit that account for public audit—a standard requirement for most electoral systems. Further down in this section, the law stated that where "'for reasons beyond their control,' a candidate or list cannot open or use a bank account, funds for that election campaign must be deposited 'in a public fund established by the Ministry of Finance, which shall replace the bank account in all aspects.'"[2]
This addendum was included to allow a prominent actor on the Lebanese political scene, Hizballah, to participate in the upcoming elections. Not only was Hizballah expected to contest the parliamentary elections, its bloc was projected to (and eventually did) make significant gains in the new parliament. But without writing in a loophole to the electoral law that essentially created special dummy accounts within the Lebanese Central Bank, Hizballah-affiliated candidates would not have met a basic eligibility requirement to run for parliament.
Although the law never explicitly stated this, the reason this provision was included was in an attempt to observe international banking regulations that prohibit local banks in Lebanon from granting accounts to members of a movement deemed by the United States to be a "terrorist organization." The United States first designated Hizballah as a terrorist organization in 1995. But it was only after the attacks of 11 September 2001 that the Department of Treasury instituted a series of regulations intended to combat global terrorist financing. These included carefully monitoring local and international financial transactions, freezing assets, issuing sanctions against specially designated terrorists, and enforcing penalties against international financial institutions found to have enabled any transactions involving a designated organization or individual. To do so effectively, the US government had to enlist the cooperation of various international institutions, such as the United Nations, and the governments of nearly every country in the world, even though the United Nations does not officially recognize terrorist designations, and most countries have not designated Hizballah as a terrorist group (some European and GCC states did so in 2013).
Ongoing debates about the nature of US empire have advanced a narrative of its supposed decline, both as a product of a series of long-term historical developments dating back to the Cold War, and more recently as a consequence of Donald Trump's allegedly isolationist foreign policy. While one could certainly point to continued military entanglements and the political losses in their wake, along with the toll that these misadventures have taken on US economic power, a pronounced decline in US hegemony may not be as imminent as some have surmised. Rather, a more precise assessment of US power demands a closer inspection of the ways in which it has woven itself into the fabric of international institutions and practices and left its imprint on the internal political, economic, and sociocultural mechanisms of states. This process entails dispensing with traditional notions of empire that rely heavily on European forms of colonialism and imperialism, and reconceptualizing US empire as a deterritorialized set of institutions and practices that have become so deeply entrenched in the global order that they no longer rely exclusively on the active projection of US power. There is arguably no better measure of the persistence of empire than to examine it in the context of the global contestation over political Islam that has not only directed US foreign policy objectives since the end of the Cold War, but has also driven the establishment of new international legal regimes, the emergence of competing regional orders, and manifested in the construction of political and cultural discourses across a vast array of national contexts. In this fashion, we can begin to understand, among other things, how it is that a piece of legislation that has been called Lebanon's "first fully home-grown electoral law" could so seamlessly integrate an international legal norm conceived in Washington that would acknowledge the outlaw status of one of the country's major political actors.[3]
Red Scare to Green Menace 

While it certainly found new life in the period after the events of 11 September 2001, the process of constructing a distinctly Islamic threat to US power dates back to the late stages of the Cold War, when officials in the Reagan Administration envisioned an impending global war against terrorism and began to incorporate some tools of their Cold War strategy in combatting the emergence of these new threats.[4] In the aftermath of the Iranian Revolution in particular, the ideological component of this nascent global conflict underwent a significant development, one that was to allow for a seamless transition of US security priorities following the collapse of the Soviet Union.
Historian Bernard Lewis laid the groundwork for an impending confrontation rooted in conflicting identities, values, and fundamental outlooks. Writing of the global population of Muslims, Lewis lamented in a 1990 article entitled "The Roots of Muslim Rage" that, "at times this hatred goes beyond hostility to specific interests or actions or policies or even countries and becomes a rejection of Western civilization as such, not only what it does but what it is, and the principles and values that it practices and professes."[5] Unlike the half-century superpower conflict between the United States and the Soviet Union, in this conflict there could be no deterrence or co-existence with a people suffering from a pathological and irrational animosity. It represented a "clash of civilizations," a phrase Lewis employed to describe the relationship between "Islam" and "the West" long before Samuel Huntington popularized the expression in his book of the same title.
Like communism before it, Islamism was conceived by American policymakers as an amorphous, transnational force that posed an existential threat to liberal democracies. Its totalitarian nature precluded the possibility that it could observe the norms that governed the international order, from respect for liberal conceptions of human rights to ensuring unrestricted access to resources and trade markets. There are, however, at least two key differences between the construction of a communist threat that served as the engine of US policy throughout the Cold War, and the creation of an Islamist threat to fulfill the same function in the decades since. First, while communism was a useful abstraction that could serve as a pretext for intervention the world over, the Cold War was at its core a competition between states, with the Soviet Union representing not only the fulfillment of communist ideology, but also its chief sponsor through its alliances with and influence over other states. As the global "war on terror" has since demonstrated, Islamism offers no such luxury. As an ideology concentrated largely in the hands of non-state actors, Islamism demanded a reorientation of state policy to allow it to transcend the limits posed by an international political order governed chiefly by and for states.
Secondly, the construction of the Islamist threat made use of deeply entrenched historical narratives about Islam and Muslims within Western liberalism. As demonstrated most notably in works by Edward Said and John Esposito, longstanding cultural tropes that arise out of the European Christian experience were refashioned as part of the US foreign policy establishment's bid to locate a new enemy upon which to project its post-Cold War strategic priorities.[6] More recently, Mahmood Mamdani and Joseph Massad have written on the legacy of the politicization of Islam by Western empires leading to the construction of dichotomous communities of "good" and "bad" Muslims, and the search for democrats among the despots.[7] As Massad notes in Islam in Liberalism: 
What has been unfolding since the emergence of this Western discourse on Islam and democracy then is liberalism's production of a political vocabulary that is central to its understanding of itself and the world around it, whereby subjection and citizenship are produced not as the compatible and complementary terms instituted by liberal European systems of governance but as cultural, geographic, and religious antonyms through appeal to an Orientalist ontology, which in turn enables the production of despotism and democracy as irreconcilable essences that serve as a justification and casus belli for European universalism, actualized through imperialism.[8]
In this way, unlike communism, Islamism became at once an amorphous ideological threat capable of permeating any society, while its adherents were constituted as a racialized category that had been on the receiving end of a long imperial and colonial history. However, these were subjects that could be redeemed through the logic of interventionism.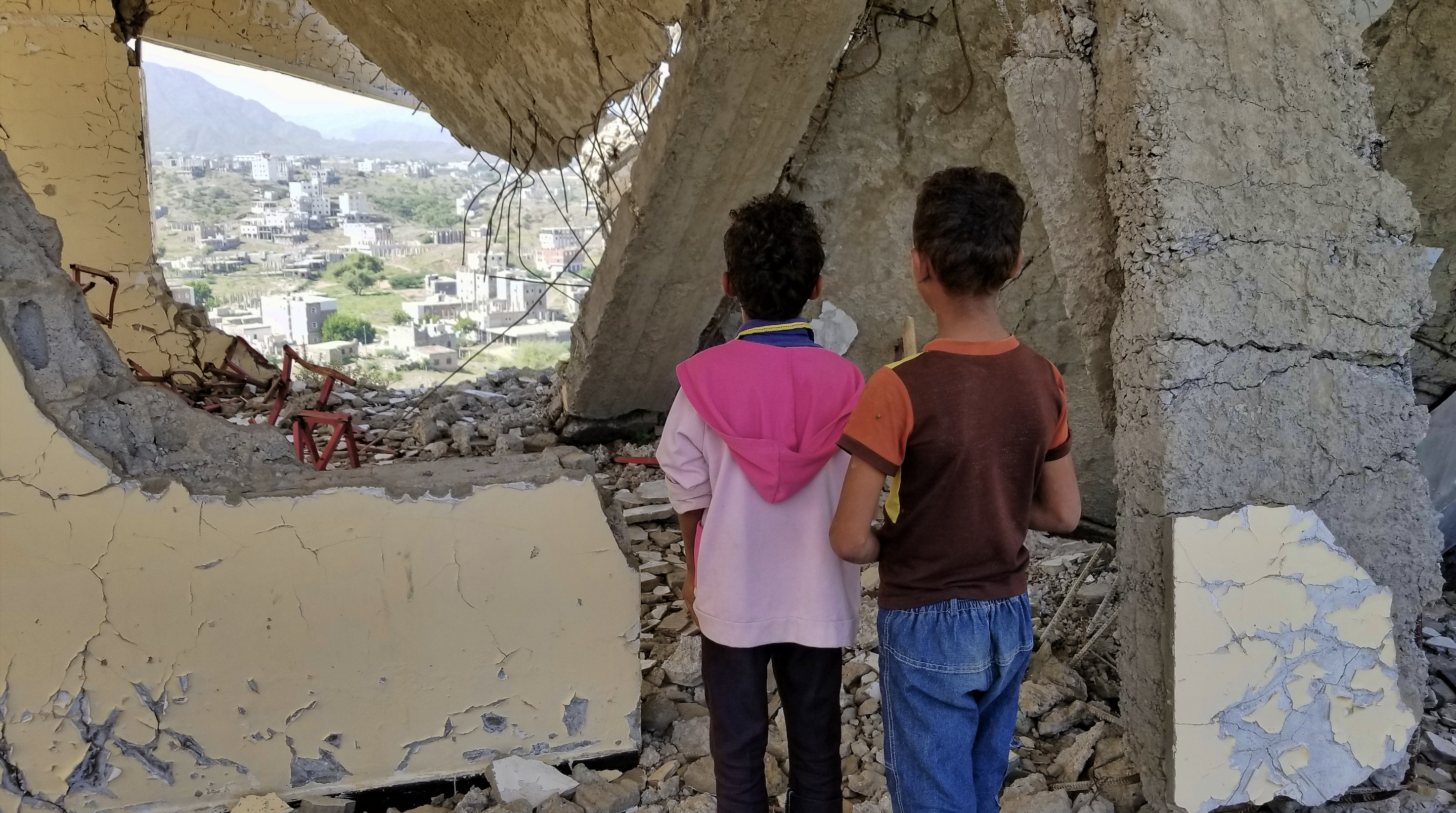 New War, New Rules 

To be sure, "empire as savior" is by no means an original project. However, the effect of these distinct features of the Islamist threat was the production of a new set of parameters that would govern American imperial pursuits in the ensuing era. These introduced a new vocabulary that redrew the fault lines between state and non-state actors. It forged new legal instruments that reconceptualized the previous limits of interventionism and notions of state sovereignty. It rearranged the global map, ridding it of permanent blocs and firmly held alliances in favor of a perpetually shifting and permeable site of competing interests and influences. Although the United States played a crucial role in directing these developments, by their very nature the structures and practices produced by its policies would ultimately take on a diffuse and automated quality that would see them function irrespective of the state of US power. 
Conventional wisdom would suggest that 11 September 2001 marked the beginning of a new era in the exercise of US global power. But many of the policies pursued by the George W. Bush administration after 2001 had their roots in the prior decade. As American officials began to enjoy the fruits of their Cold War triumph, the Bill Clinton administration experimented with the practice of conferring legitimacy and illegitimacy on the part of various actors embroiled in local and regional conflicts around the world. Clinton received much praise for his role in the 1998 Good Friday Agreement that seemingly settled the conflict in Northern Ireland and offered formal recognition to the Irish Republican Army's (IRA) political leadership. Meanwhile, following the signing of the 1993 Oslo Peace Accord between Israel and the recently recognized Palestine Liberation Organization (PLO) leadership, the Department of State initiated a process of designating any Palestinian faction that actively opposed the Oslo process as a foreign terrorist organization. It was also at this point that Hizballah was added to the list for its part in mobilizing against Israel's continued occupation of southern Lebanon. Soon, Congress passed a series of robust anti-terrorism legislations that promised legal ramifications for individuals or groups found to have offered material support to organizations on the State Department's list. Each year, the Secretary of State would be tasked with updating the list. Al-Qa'ida and its transnational militant network were added in 1998. The list eventually came to include a category for state sponsors of terrorism, under which Clinton issued some of the most aggressive sanctions on Iran to date. 
Despite some initial legal challenges both at the constitutional level within the United States and also on the international level through bodies such as the United Nations, efforts to create a new legal architecture around the question of terrorism (and in particular its Islamic variety) went virtually unabated. The projection of US power since 2001 has reflected a process that was already at work, and so it was quickly ramped up to incorporate a number of additional measures: more complex series of lists, including those targeting not only organizations but individuals as well, lists banning people from flying, lists that denied them access to financial institutions, others that placed individuals under state surveillance, and finally even the so-called "kill list" that authorized the use of deadly force on specific and non-specific targets.
Shifting the policy terrain to non-state actors has also meant that the global war on terror has required a reconceptualization of the notion of state sovereignty. Under this new legal architecture, states found to be in league with a designated terrorist organization have forfeited their right to national sovereignty, as in the case of Afghanistan, which played host to al-Qa'ida's leadership, and in the case of Iraq, which had no demonstrable links to al-Qa'ida but the perpetuation of that myth played a vital role in the Bush Administration's case to invade. Meanwhile, other states such as Syria, Yemen, Pakistan, and Somalia, have existed in a state of limbo in terms of their sovereignty rights, with US forces launching frequent interventions under the nebulous justification of combatting terrorist elements within their borders. The denial of state sovereignty to the Palestinians has been largely a product of the same logic: they are undeserving of a state due to their support for terrorism. But these practices have not been limited to states deemed hostile to US interests. Even European allies have been pressed into arresting and extraditing terrorism suspects to the United States on specious legal grounds. In a 2003 case that faced prolonged legal challenges, CIA agents abducted an exiled Egyptian imam from the streets of Milan, rendering him back to Egypt where he was imprisoned and tortured by the regime of Hosni Mubarak.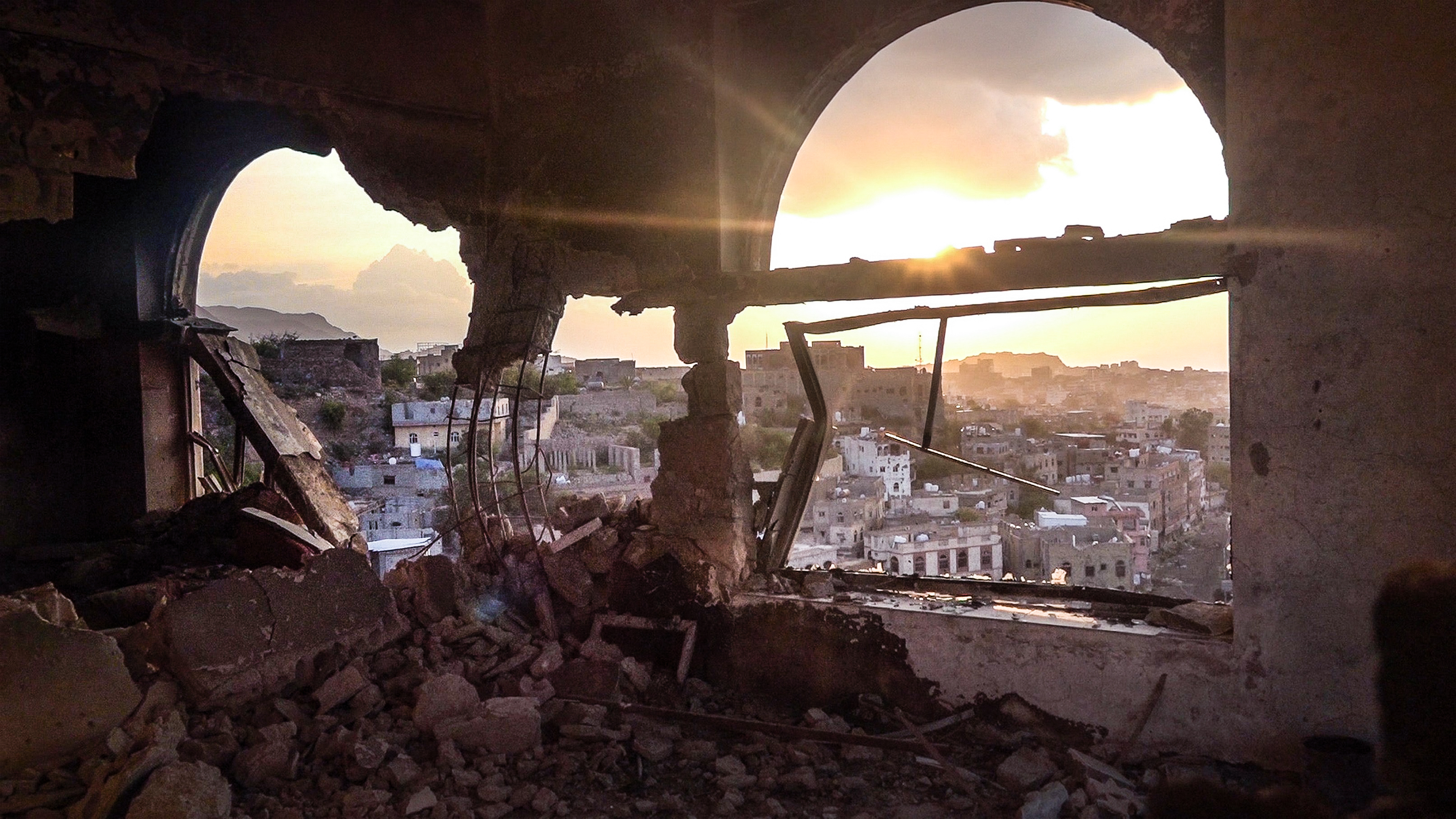 Typologies of Islamism

If empire is deterritorialized, the evolution of Islamism is in some ways a logical outcome of that process. The typology of groups expressing some preference for an Islamically-informed politics runs along a continuum beginning on one end with those that have developed their missions in the context of the nation-state project. I have argued elsewhere that groups like the Egyptian Muslim Brotherhood and its local branches in other Arab states are decidedly nationalist actors for their demonstrated commitment to mobilizing exclusively in their national context and to engage in political contestation within the established limits and structures of the state.[9] In many instances, these movements have sought formal recognition as legitimate political actors precisely on this basis.
On the other end of the spectrum are transnational organizations that reject state sovereignty outright and aim to replace it with a radically different order rooted in some conception of the Islamic past, but also in modern legal and cultural interpretations of their religious identities. In 1992, Benjamin Barber presaged the militant jihadism of al-Qa'ida as a rejection of globalization insofar as it was represented by Western economic and technological ascendency.[10] The so-called "Jihad v. McWorld" argument identified some important fault lines in the post-Cold War push for even greater free-market penetration and cultural homogenization. But rather than revert to tribalism, as Barber proposed, these rejectionist forces actually aimed to replace one form of globalism with another. The emergence of the Islamic State and its efforts to territorialize al-Qa'ida 's mission signaled the failure of the latter's alternative global order. Rather than asking the question of what is "Islamic" about the Islamic State, as countless commentators did at the height of its presence in Iraq and Syria, it would have been more useful to explore the significance of its fixation on becoming a state. In a global landscape in which transnational and subnational actors serve as the preferred pretext for imperial intervention and are often on the receiving end of the legal measures created to preserve imperial interests, statehood, it would seem, confers an added layer of protection. The Islamic State's solution to the challenge of US military intervention was not to seek refuge in the mountains and caves of Afghanistan but to hide in plain sight by establishing a proto-state that at its height controlled the lives of some eight million people in the heart of the Middle East.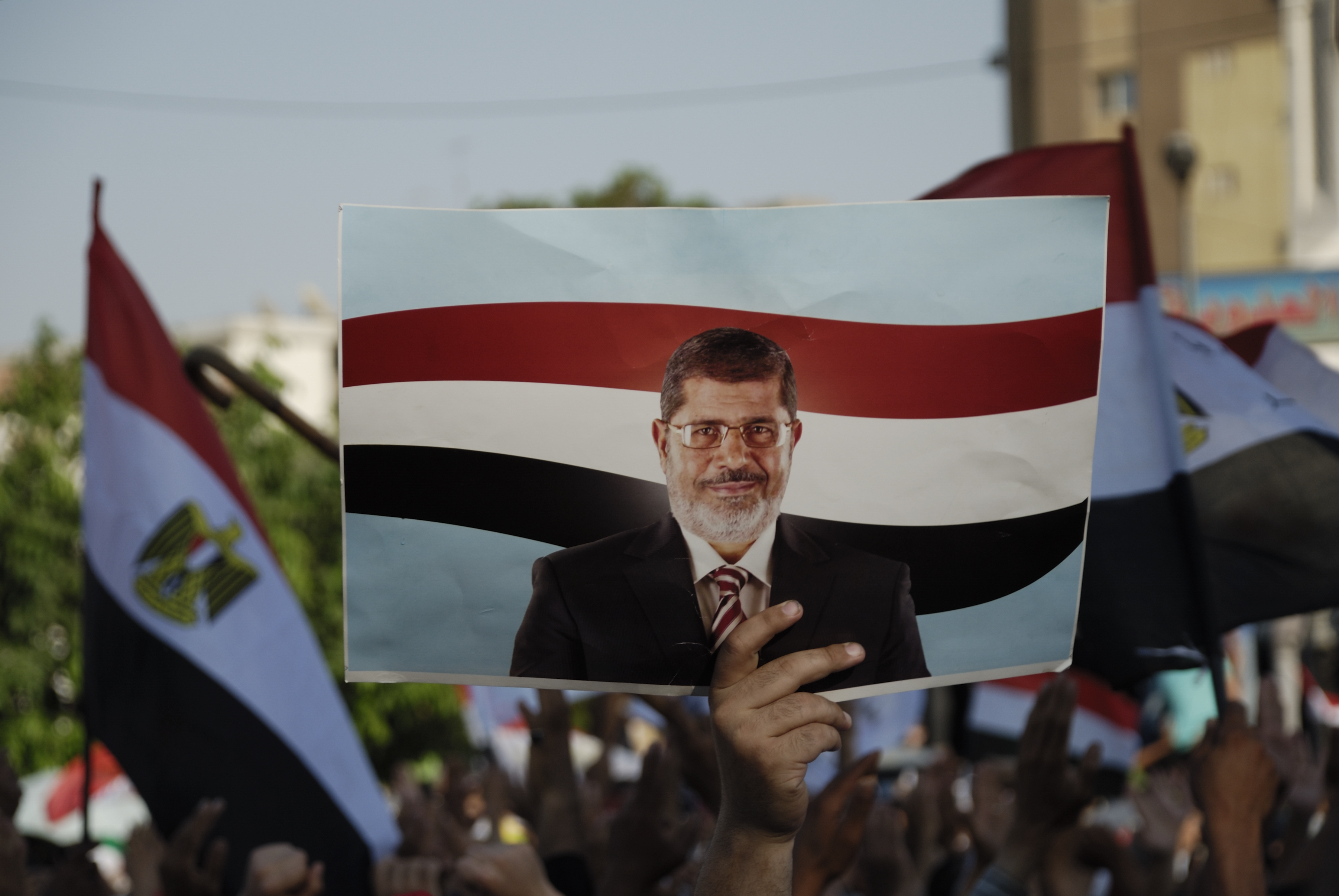 The Arab Uprisings and Their Discontents
Somewhat similarly, one recurring narrative regarding the Arab Uprisings launched in late 2010 viewed these events as a reassertion of national integrity in the face of continued military interventionism, political exclusion, and economic exploitation. To be clear, this represents an admittedly limited reading of these events for the purposes of this discussion. However, the mass mobilization of millions of Arab citizens from Morocco to Yemen could be read in one sense as a response to the domestication of imperial practices. Since World War II, the United States has cultivated close ties with regional authoritarian rulers. It invested heavily in those relationships throughout the duration of the Cold War. But in the post-Cold War era and, in particular, over the last two decades, those relationships have taken on a different character from the traditional patron-client relationship.
Having established the new norms of imperial practice through the global war on terror, US officials would come to discover that regional autocrats had seamlessly integrated the economic, political, and security interests of their patron to such a degree that the fate of these regimes became inextricably linked with the preservation of these norms. Not only had these regimes internalized the global war on terror discourse built upon the notion of an Islamist threat, they embellished upon it in ways that lent credibility to the common refrain in Western capitals of a "civil war" for the soul of Islam that pegged these dictators as the presumptive saviors of this global faith community. As one authoritarian ruler after another faced the prospect of losing power, they relied on alarmist anti-Islamic rhetoric that was equal to anything produced by a fringe right-wing DC think tank.
Beyond words, however, one need only examine the current state of the Middle East in the absence of a competent US administration to witness a system that has become far less dependent on US leadership to fulfill US imperial objectives. A destructive war of untold horrors in Yemen is being waged by US Gulf allies, both to stem Iranian influence and to diminish the prospects of a post-authoritarian transition to more representative rule. In Libya, a militant warlord is attempting to bring the country under his command, based mostly on the support and sponsorship of the United Arab Emirates. The ceaseless blockade of Gaza is only made possible by the enthusiastic enforcement of successive Egyptian regimes. Egypt and most GCC states have banned and brutally repressed the Muslim Brotherhood while the US government continues to debate the question of designating the organization as terrorist.
To avoid the charge of Trumpian exceptionalism, one need only cite another example of this dynamic at work: the 2013 coup in Egypt. Although the Obama Administration officially declared its support for the democratic transition in Egypt, Mubarak's overthrow sent shockwaves throughout the US foreign policy establishment as it lost a key ally of nearly thirty years. Obama himself was blamed in the conservative press for having "lost Egypt" and put under considerable domestic pressure to undo the potential damage to US interests brought on by the Egyptian uprising.[11]
In a recent book recounting his experience covering Egypt's post-Mubarak era, New York Times reporter David Kirkpatrick sheds light on the internal hand-wringing within the Obama administration as events unfolded in the final weeks of Muslim Brotherhood candidate Mohamad Morsi's short-lived presidency. Notwithstanding the suspicions of some of Morsi's most ardent supporters, the United States did not orchestrate the military coup that overthrew him. In 2013, the United States did not need an Operation Ajax as it did in Iran in 1953. The ingredients for the coup were already put in place as a result of longstanding US ties with the Egyptian military, the ability of an Egyptian oligarch class to exacerbate a tenuous economic situation by withdrawing their capital and cutting off access to vital utilities such as fuel and electricity, and the empowerment of regional autocrats in Saudi Arabia and the United Arab Emirates who financed the coup and offered significant diplomatic support in its aftermath.
Kirkpatrick highlights the mixed messages coming from the Obama Administration regarding events in Egypt leading up to the 30 June mass protest that served as cover for the military's intervention. Secretary of State John Kerry made no secret of his deep antipathy toward the Muslim Brotherhood and wish to see them removed, attributed in part to his self-proclaimed friendship with Emirati royals. Junior administration officials remained more committed to Egypt's democratic transition, but to little effect. Kirkpatrick hones in on the figure of Secretary of Defense Chuck Hagel, who referred to his "ongoing relationship" with Field Marshall Abdul Fattah al-Sisi as the reason that he would not convey any warnings for him not to act in advance of the military's presumed takeover.[12] Although Hagel more than likely intended it in the literal sense of his own personal connection to Sisi, this "ongoing relationship" serves as an apt euphemism to describe three decades of deep links between the United States and the Egyptian military, lubricated by an annual aid package of two billion dollars and close coordination in the preservation of Israel's security and combatting terrorism. In other words, the deep tentacles of this relationship precluded the need for the United States to act when it perceived its interests to be threatened by the prospect of a representative government taking root in the most populous Arab state. It was little wonder that, when testifying before the Senate earlier that spring, Kerry "called the nearly $80 billion in United States aid to the Egyptian military over the previous decades 'the best investment America has made for years in that region.'"[13]
[The following is an essay from JadMag Issue 6.4.]
_________________________
[1] Zeina el-Helou, "Lebanon's 2018 Elections: An Opportunity for 'New' Political Actors?" Civil Society Knowledge Center (2018). 
[2] "Lebanon's 2017 Parliamentary Election Law," International Foundation for Electoral Systems (October 2017): 24.
[3] "Lebanese electoral law 2017," The Daily Star, 5 May 2018.
[4] Toaldo, Mattia, "The Reagan Administration and the Origins of the War on Terror: Lebanon and Libya as Case Studies," New Middle Eastern Studies 2 (2012). 
[5] Bernard Lewis, "The Roots of Muslim Rage," The Atlantic, September 1990. 
[6] Edward Said, Covering Islam: How the Media and Experts Determine How We See the Rest of the World (New York: Vintage Press, 1997). And John L. Esposito, The Islamic Threat: Myth or Reality? (New York: Oxford University Press, 1999). 
[7] Mahmood Mamdani, Good Muslim, Bad Muslim: America, the Cold War, and the Roots of Terror (New York: Harmony Press, 2005).
[8] Joseph Massad, Islam in Liberalism (Chicago: University of Chicago Press, 2015), 109. 
[9] See for example: Abdullah al-Arian, "Between Tyranny and Terror: Political Islam in the Shadow of the Arab Uprisings," MERIP, 30 December  2015. https://merip.org/2015/12/between-terror-and-tyranny/. 
[10] Benjamin Barber, Jihad Vs. McWorld: Terrorism's Challenge to Democracy (New York: Ballantine Books, 1996).
[11] See for example: Bret Stevens, "Who Lost Egypt?" Wall Street Journal, 25 June 2012.
[12] David D. Kirkpatrick, Into the Hands of the Soldiers (New York: Viking Press, 2018), 226.
[13] Ibid, 213.