As a Franco-Algerian, what does one do when faced with the silence of a father who tried to repress French colonization? Dorothée Myriam Kellou's response was a film, In Mansourah you separated us. In it, she travels with him to Mansourah, his native village. Together, they document an intimate memory still largely unknown to the younger generation in France and Algeria to this day: the forced resettlement of civilian populations during the Algerian war of independence. 
Erasure. That is the word that comes to my mind when I am asked to talk about Algeria. I am not the only one. There are so many people like me, in France, in Algeria, and around the world, who question their past, or that of their father, their mother, their parents, and all those who were once colonized. So many of them ask questions, yet find themselves facing silence.
Silence about the individual experience of displacement may be created by a family's erasure. Silence is also enforced by the political discourses of the collective, be they the nationalist narrative of the Algerian state or of the colonial denial of the French government and society. As the daughter of an Algerian director from Kabylia and a French native of the upper classes, I have carried within myself and in my name the clear signs of conflicting discourses and enforced silence about the history of that relationship. I have not experienced the events in question personally, yet it is precisely through the disturbing emptiness of the silence that I have come to understand this history, and it is that void which I aim to fill with this documentary: In Mansourah, you separated us. 
This film originates out of a process of personal exploration that grew to become a historical inquiry into a forgotten but formative moment in the relationship between Algeria and France.
Since I was a child, I have been seeking Algeria, my father's country.
When I was a child, the only things that symbolized Algeria for me were silence and the smell of small bars packed with immigrants where my father would go and find refuge. He found his Algerian friends there. There he could reminisce about "the silvery blue of the hills of his village in Algeria." I had made this image mine, before in a reflux it disappeared from my field of vision. 
As a child, he took me to the movie theater, and then to the best restaurant in the area. There, he spoke to me about his job as a cinematographer, about the films that he had imagined and began jotting these ideas down on paper. His head was always bursting with unfinished projects like Letter to My Daughters, a documentary film that he never got around to shooting.
My father presented this unfinished project to me and my sister one evening around Christmas. It was the first time he had opened up about his history in Algeria. The project was supposed to bring him back to Algeria and create a dialogue between my father and his daughters about his return to Algiers. But he had not intended to go back to his native village.   
At the time, I did not do anything with it. I was not ready to confront the wounds of my father. Instead, I took a long detour and joined him on his island of exile and silence. I studied Arabic and history in France and Egypt, then I spent two years working in the occupied Palestinian territories. There, I started reflecting on how colonial systems work and how they damage the psyche. It was during my study of history studies at university in the United States that I began to question my father's memory directly.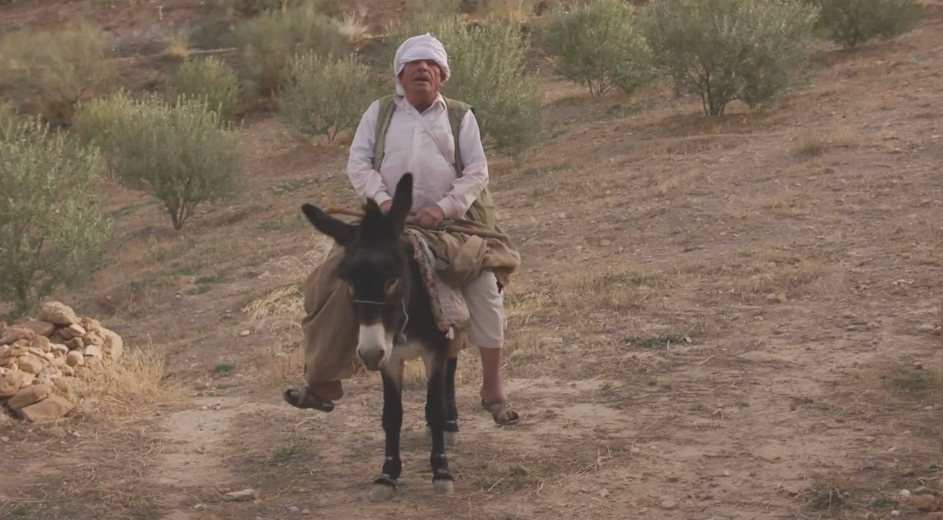 "Letters to My Daughters"
 
I read Letter to my daughters again.
"In 1955, I was ten years old. The French army had decided to evacuate small, isolated villages, including the one that we lived in: Mansourah "tha Darth," which means "the village" in Berber. We were resettled in the centre, an area placed under the control of the French army. The area was surrounded by electrified barbed wire and we needed to get special permission to cultivate our fields that had been left abandoned. According to the French authorities, the aim was to protect women and children from the National Liberation Army (ALM). But for me, it was done to limit the people's support for FLN fighters by cutting us off from them. I have never returned to my village since that time. I never saw my home again, nor my friends from Mansourah. Today, my most cherished dream is to go back."
I called my father.
"Dad, what were resettlements?"
"They were what led to a life ruined by war, forcing us into an errant life of roaming and immigration." 
That did not mean anything to me. What was this memory that my father preferred to keep silent? What had he lived through? How had the events affected him? How had his perspective on life been changed? And those over there, his "friends from Mansourah," those who he had not seen for fifty years, what memories did they have? And what had they done with them? Did they pass them on to their children? Or did they, like my father, chase them out of sight in order to go on living? What has become of the village of Mansourah today? How was it shaped by what happened?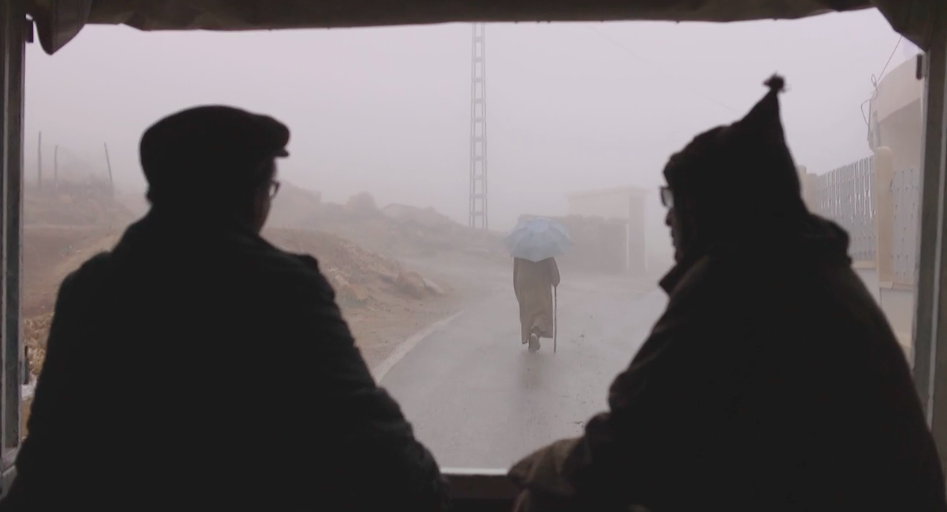 Reconquering an Unknown Past

I began reading the handful of books published on the subject and spent several days excavating the military archives of the Algerian War at the Historical Army Service (SHAT) in Vincennes. Several so-called "secret" reports signed by Colonel Buis, commander-in-chief of the sector of West Hodna, concerned the resettlement of populations in Mansourah.
The aim of France's forced resettlement policy was first of all military focused: to deprive the National Liberation Army of any type of logistical support from the rural population. The second objective was political: to watch over Algeria's rural population and submit it to the direct influence of France.
In 1962, more than 2,350,000 Algerians were resettled in camps built by the French army, and more than 1,175,000 were moved into villages–or "bourgs"–put under French military surveillance. In all, more than half of those living in rural Algeria were moved from their original places of residence during the Algerian War of Independence.[1]
The large-scale resettlement of segments of Algerian society completely reshaped rural Algeria. The combined works of Pierre Bourdieu (The Uprooting, 1964) and Michel Cornaton (The Camps of Decolonization, 1967) have shed light on the overwhelming and irreversible effects of forced resettlement on the attitudes and lifestyles of entire populations. These include the loss of micro-agriculture and industries like arts and crafts, accompanied by the growth of the wage system, a wait-and-see attitude, opposition to change, and a mass exodus towards the cities. 
Despite its scale and the consequences that resettlement would have on millions of lives, the historical phenomenon remains largely absent from the collective memory in both France and Algeria. Fifty years on, there is now a growing need to unpick the memory of those who, like my father, grew up and continue aging "in the shadow of barbed wire."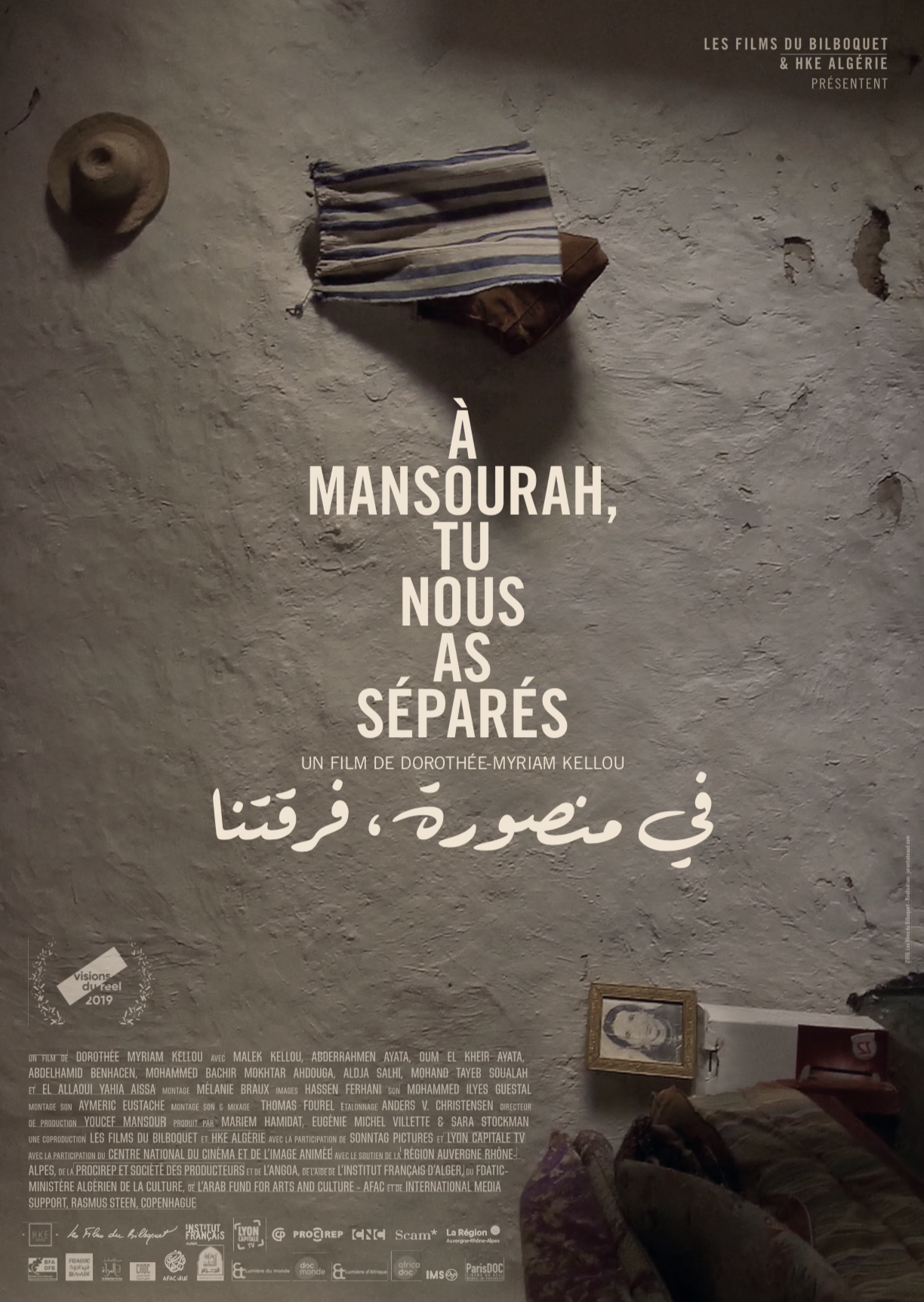 Expressing? The Inexpressible 

I thought of cinema to access this memory because it is the language that my father managed to pass on to me. I had no experience in screenwriting or directing—I embarked on this journey without it. This film was a necessity for me. I encountered numerous obstacles in terms of writing a cinematic script, finding independent producers, securing funding… I preferred not to make it in the framework of the official commemoration of the fiftieth anniversary of Algerian independence. I wanted it to be co-produced by France and Algeria, to be funded by several funds around the world. To me, this was the only way for the film to remain independent in its making, so that it did not merely repeat official narratives. This film project became an obsession. It devoured me and made its way into my nightmares, but I refused to give up. 
I felt a responsibility, sometimes overwhelming, to make this film and to bring to light the memories that I had been able to collect in the village. I launched a crowdfunding campaign and received support from everywhere, even from the village itself. "For the film," was written on an envelope that I received in Paris one day in 2013. "The film that you will make will not be a tiger drawn on the hood of a car in the rain," was written on it as well. The film on this memory had to be strong enough so that it is not quickly erased from everyone's memory. Was this what I understood the note to be saying?
After several missteps, I met the right people to lead me in the making of the film and created a supportive and encouraging network so that it could see the light of day. I attended a training/residency in documentary film at Ateliers Varan created by ethnographer and cinematographer Jean Rouch. I attended a writing residency organized by the International Documentary Film Festival of Agadir (Fidadoc) in partnership with Africadoc, a network of African filmmakers, and I found producers in Algeria (Mariem Hamidat, HKE production), in France (Eugénie Michel-Vilette, Les Films du Bilboquet) and later in Denmark (Sara Stockmann, Sonntag Pictures), sensitive to the project and eager to carry it with me, despite the closed doors. "This story is fifty years old; don't you want to move on?" I once heard. I was silent. To "move on," maybe we should have talked about it first? Why was there no film made yet when I started working on the subject? The only images that existed on the history of forced resettlement were those filmed by the French army—a propaganda tool during the war.
After more than five years, "sixty-two versions" of a script (there were fewer, but it became a joke with friends—1962 is the symbolic date for Algeria's independence), and several scoutings in Algeria, I arrived on the first day of filming. I was so nervous that day that I thought I had the flu. I stayed wrapped up in the blankets of my uncle's room. Hassen Ferhani, director of the very beautiful documentary film In My Head, a Roundabout had arrived. He agreed to be the cinematographer for my film. Elyas Guettal would be the sound engineer. I came out of the room and was happy to live a shooting that felt like a miracle, where everyone did their best, or everything seemed easy and fluid after so many years of obstacles and struggles.
My father was there. He agreed to be filmed and to re-enter this story which had affected him. At first, he did not want to. He preferred that I film the other witnesses. It took more than six years for me to reach my father's emotional intimacy, to film the inexpressible: the weight of silence. Today, he can tell me and tell his story to others, like the memory film we made. In Mansourah you separated us and helped him to tell his story?
The film was screened for the first time at the Visions du Réel Festival in Nyon, Switzerland, where my father screened his first film in the 1970s. So I was walking in his footsteps. I followed him to Mansourah, this time with my sister and my niece, who discovered the film for the first time with the inhabitants of the village. "In Mansourah, you brought us together," my father said to me at the end of the film. I do not know who he was addressing in the sentence, myself or the film—although I suspect it was the film. The film continues to be shown in France, Algeria, Italy, Morocco, Greece, soon in Tunisia, the Netherlands, and Canada.
After screening at one of these festivals, I asked my father why he could not tell me this story when I was a child. He said, "I wanted to protect you." But is silence able to protect?
---
[1] Michel Cornaton, "Les camps de regroupement de la guerre d'Algérie", "Pour une Histoire Critique et Citoyenne: Le Cas de l'Histoire Franco-Algérienne", conference organized at the University of Lyon II, 21 June 2006. Verbatim of the conference available online: http://colloque-algerie.enslyon.fr/communication.php3?id_article=259