The 10th year of the DC Palestinian Film and Arts Festival is taking place online from October 1-10, with literature, live music, and film programming available in DC, MD, VA, the U.S. at large, and worldwide! Featuring 19 films, a book talk with award-winning Spotlight Author Isabella Hammad, a discussion on Palestine, music, and politics with Rami Younis of the Palestine Music Expo, Palestinian embroidery classes with Tatreez and Tea, a virtual tour of the Palestine Seed Library with Vivien Sansour and Eyewitness Palestine, and much more! See the full program at here.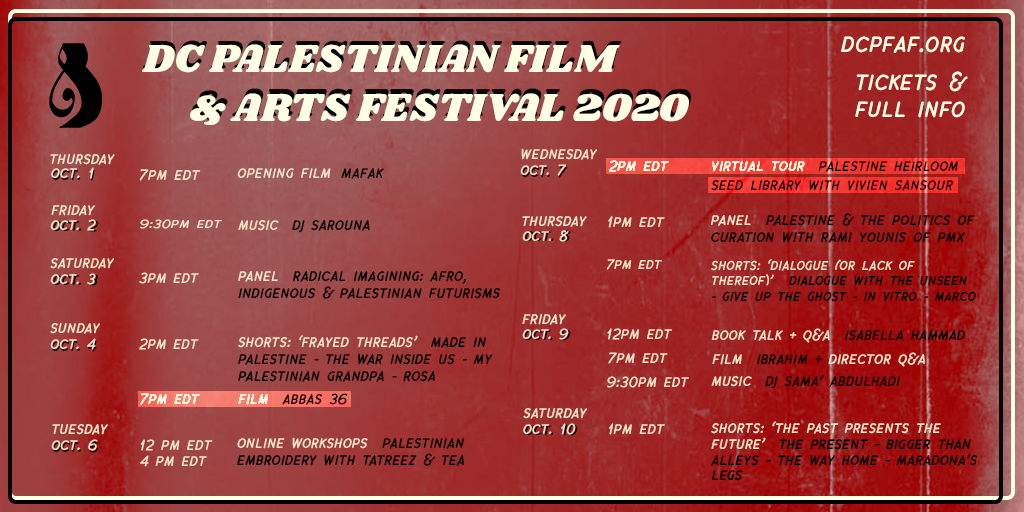 The Arab Studies Institute is excited to co-sponsor two events at DCPFAF 2020: Palestine & the Politics of Curation and Radical Imagining: Afro, Indigenous, and Palestinian Futurisms. The details for both of these panels can be found below.

A conversation between Rami Younis, co-founder and manager of the Palestine Music Expo and Noura Erakat, DCPFAF co-founder. In this panel, we'll hear from Rami Younis, a filmmaker, journalist, and co-founder of the Palestine Music Expo (PMX), the largest showcase of Palestinian musical talents, about the effort to introduce Palestinian musical artists to the world and build a robust Palestinian music industry. Rami Younis and DCPFAF co-founder Noura Erakat will discuss the history of these efforts, the challenges amidst violent legal and political fragmentations, and PMX's potential for helping to build an emancipatory future.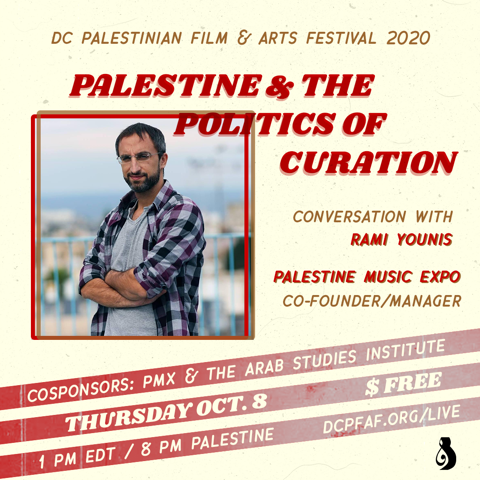 This panel will explore speculative fiction and Afro, Indigenous, and Palestinian futurisms in both film and literature. Centering Afrofuturism as the wellspring from which Indigenous and Palestinian futurisms have been able to grow, we will look at how artists have imagined alternate futures for our peoples across artistic mediums. This event will be live-captioned. Cosponsored by the Arab Studies Institute.