"Revolution is mankind's way of life today. This is the age of revolution; the 'age of indifference' is gone forever. But the latter age paved the way for today; for the great masses of mankind, while still suffering the greatest oppression and the greatest affronts to their dignity as human beings. Never ceased to resist, to fight as well as they could, to live in combat. The combatant dignity of humanity was maintained in an unbreakable though not always a visible line, in the depths of the life of the masses and in the uninterrupted fight-slandered, attacked, but alive in the very center of history-of little revolutionary vanguards bound to this profound human reality and to its socialist future, and not to the apparent omnipotence of great systems. Today the great systems have died or are living in a state of crisis. And it is no longer the age of little vanguards. The whole of humanity has erupted violently, tumultuously onto the stage of history, taking its own destiny in its hands. Capitalism is under siege. Surrounded by a global tide of revolution. And this revolution, still without a center, without a precise form, has its own laws, its own life and a depth of unity-accorded it by the same masses who create it, who live it, who inspire each other from across boundaries, give each other spirit and encouragement, and learn from their collective experiences."

Abdo Shannan 

This is the first paragraph from the introduction of A Dying Colonialism by Franz Fanon. These words he wrote in the 1950s seem to remain relevant today and perhaps even more so now than when liberation movements primarily concerned the "Global South." In our current time social mobilizations are taking place all over the world, altogether against issues that are the outcome of colonialism and capitalism.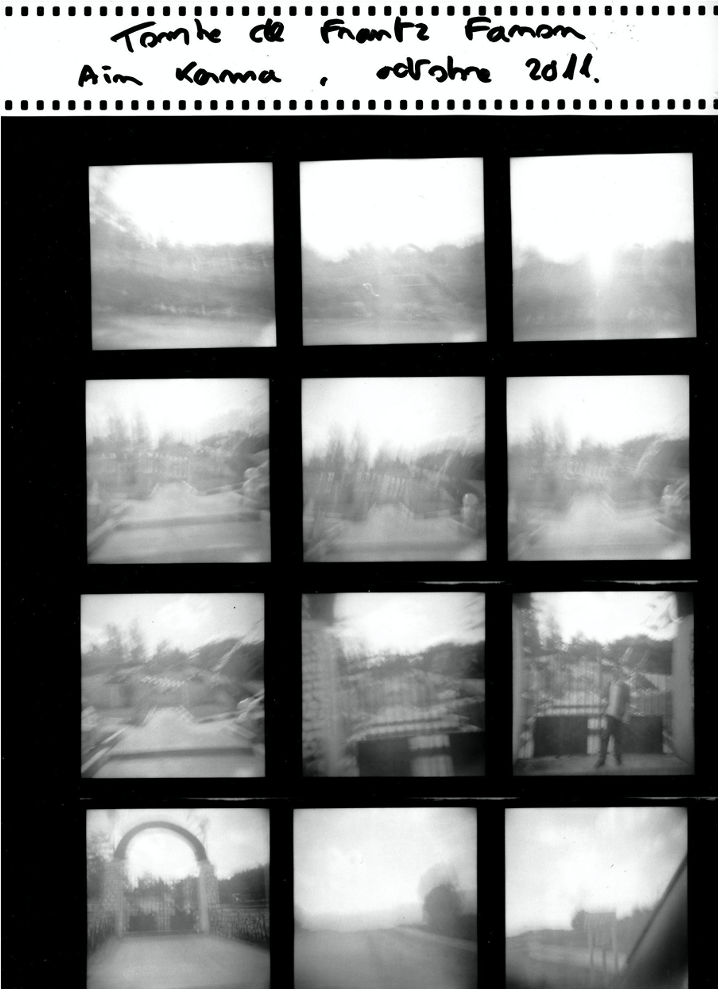 Frantz Fanon's tomb. Ain Karma, Algeria, October 

2011. ©

Bruno 

Boudjelal

/

Agence

 VU

 


Franz Fanon was a writer, psychoanalyst, and social philosopher—but he was also much more than that. Fanon was Martiniquan, but he became an advocate for the Algerian liberation movement (1956-1962) before he died in 1961. He is buried in Algeria as an Algerian, and his legacy and identity ignores categorizations of nationalism, religion, or even skin color. Bruno Boudjelal is a French Algerian photographer whose wife is Martiniquan. Here, he takes us along his own journey to understand Fanon as well as his own identity as a French-Algerian. This work invites more questions from the viewer than it offers answers. Some frames are out of focus; others feel as though we are changing the subject. This is a form of photography that is intuitive, invoking an honest moment with no judgment, nor an organized workflow of ideas—the camera is free and so is the photographer. This is not the photography that gives you answers; rather, it is a kind of photography that invites you to ask your own, to reflect, doubt, and link yourself to the story.  


Fanon was a Black man who did not originate from Algeria, and the island of his origin had different cultural codes than Algeria. Yet, he still gave his life over to the Algerian cause. Why?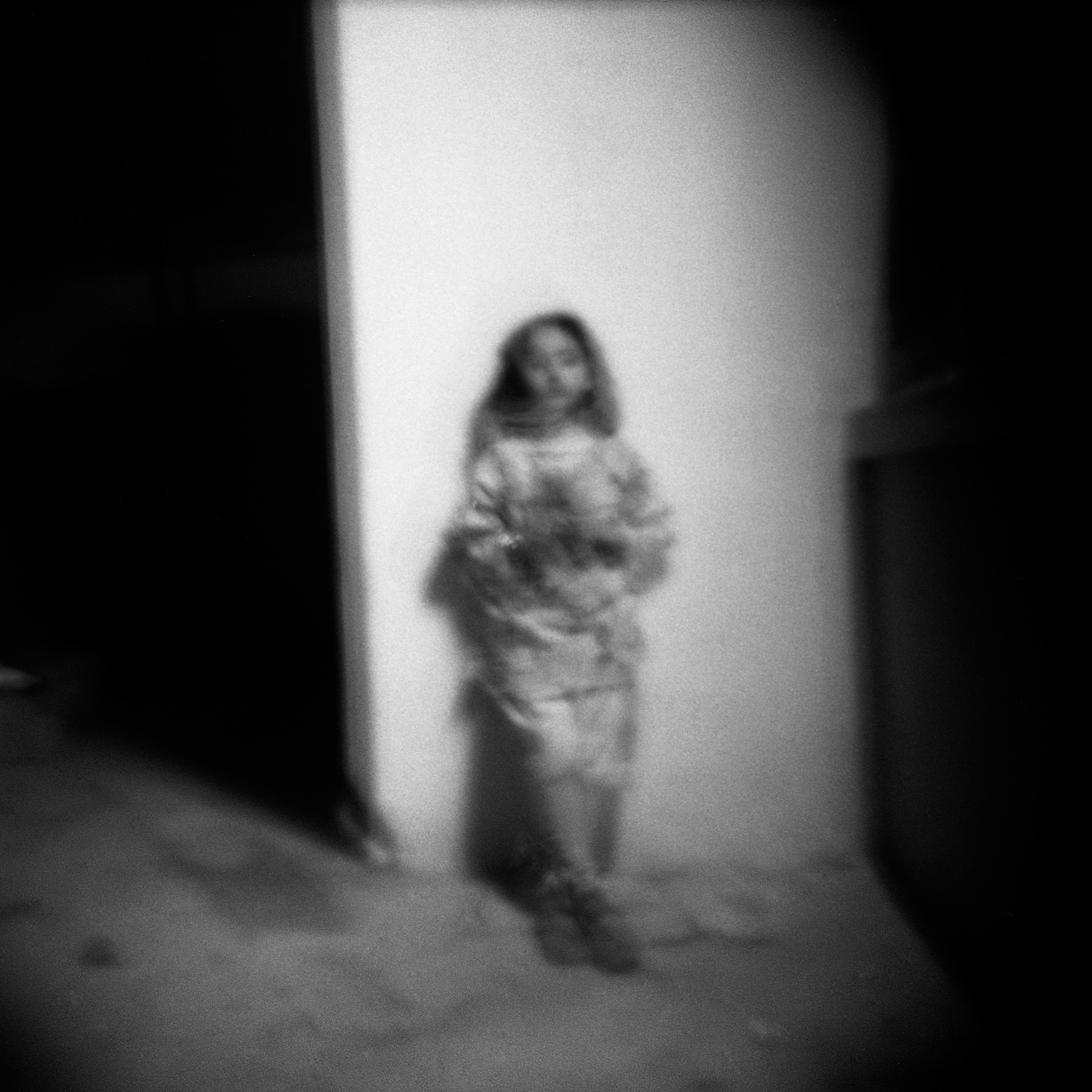 ©Bruno 

Boudjelal

/

Agence

 VU

 


Bruno Boudjelal

When I first went to Martinique, the home of my wife's family, I felt an unsettling attachment to the place, a sensation of familiarity. My subsequent visits made this feeling all the stronger.  


Even if this "detour" to Martinique took me far from France and Algeria, the twin sites of my identity, it seemed to me to be an essential part of the process of my own longstanding questioning of my identity.  


It was my wife who first told me about Frantz Fanon. I knew nothing about him, apart from that Blida Hospital in Algeria bears his name. After much discussion, it became obvious to me that I needed to look more deeply into his story, that of someone who left his country of birth for faraway "detours," including to Algeria.  


This series of images was undertaken in a range of places that illustrate all his "detours":
   
 

I

n Martinique, where he was born. 

 

I

n Algeria. In Algiers, in the hospital where he worked in Blida, and in the Aïn-Kerma region where he's buried. Frantz Fanon had expressed the wish to be buried in Algeria, but the country was still French at the time of his death and so his wish wasn't honored because he had

 been expelled by the authorities. He was instead buried at Aïn-Kerma, which was then in Tunisia

—but 

by a historical twist of fate, the border of the two countries was realigned in 1965, thus incorporating Aïn-Kerma into Algeria. 

 

In Tunisia, where he lived when he was banished from Algeria and where he worked on the FLN's newspaper mouthpiece, 

El 

Moudjahid

. 

 

I

n Ghana, where he was sent by the GPRA (Provisional Government of the Algerian Republic) as the ambassador to the government led by the first president of an independent Ghana, Kwame Nkrumah.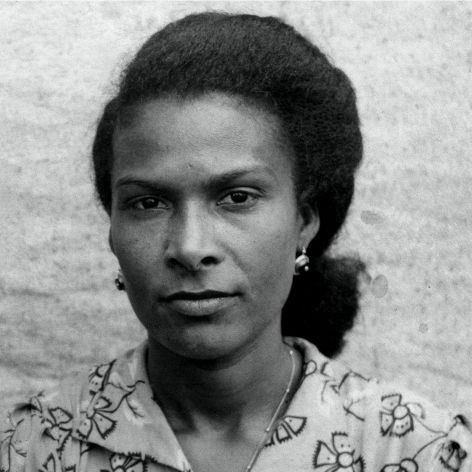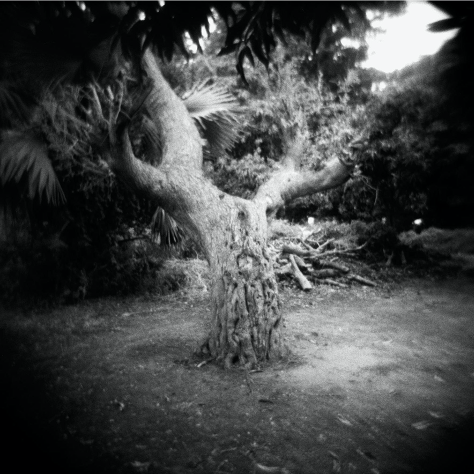 ©Bruno 

Boudjelal

/

Agence

 VU