In 2015, we were seven Algerian photographers invited to a photography festival in Algiers. We were all disappointed and angry about what was presented there. It was clear to us that, as individual photographers, we were moving in directions that are completely different from mainstream photography in Algeria that is supported by government authorities or cultural institutions. It was in this context that the seven angry photographers, while in a 1980s-style furnished hotel room numbered 220 created the photography collective 220. Our goals are straightforward: work together to achieve what we always aspire to do as individuals, in a society and under a political regime that supports monotony of thoughts.    
I met M'hammed Kilito in Beirut during a 2018 workshop as part of the Arab Documentary Photography Program (ADPP). We instantly became friends. We talked a lot about photography and issues we face in our countries: he from Morocco and me from Algeria. In fact, we never stopped talking about it them. One of our first discussions focused on working in a collective, and how important it is in our region. Two years later, Kilito and three other Moroccan photographers created KOZ collective. Over the course of two weeks, I had a conversation with Kilito via a shared Google doc about collectives, photography, and everything in between. We will get back to this conversation one year from now, so stay tuned.   
Abdo Shanan (AS): We have always talked about your desire to create/be part of a collective in Morocco. It seems to be a difficult task. Could you explain why?    
M'hammed Kilito (MK): Indeed. The idea of launching a collective of Moroccan photographers dates back to when I came back to Morocco five years ago (in 2015). It seemed to me that it should have been an easy undertaking to create and coordinate. But that was far from the case. There were four attempts, and each time we failed for different reasons: differing visions; the time investment it would require; the dissuasion of many due to the process of confronting and debating ideas to find common ground; a poor distinction between a collective of photographers versus a collective photography project. And sometimes, it was simply bad timing too.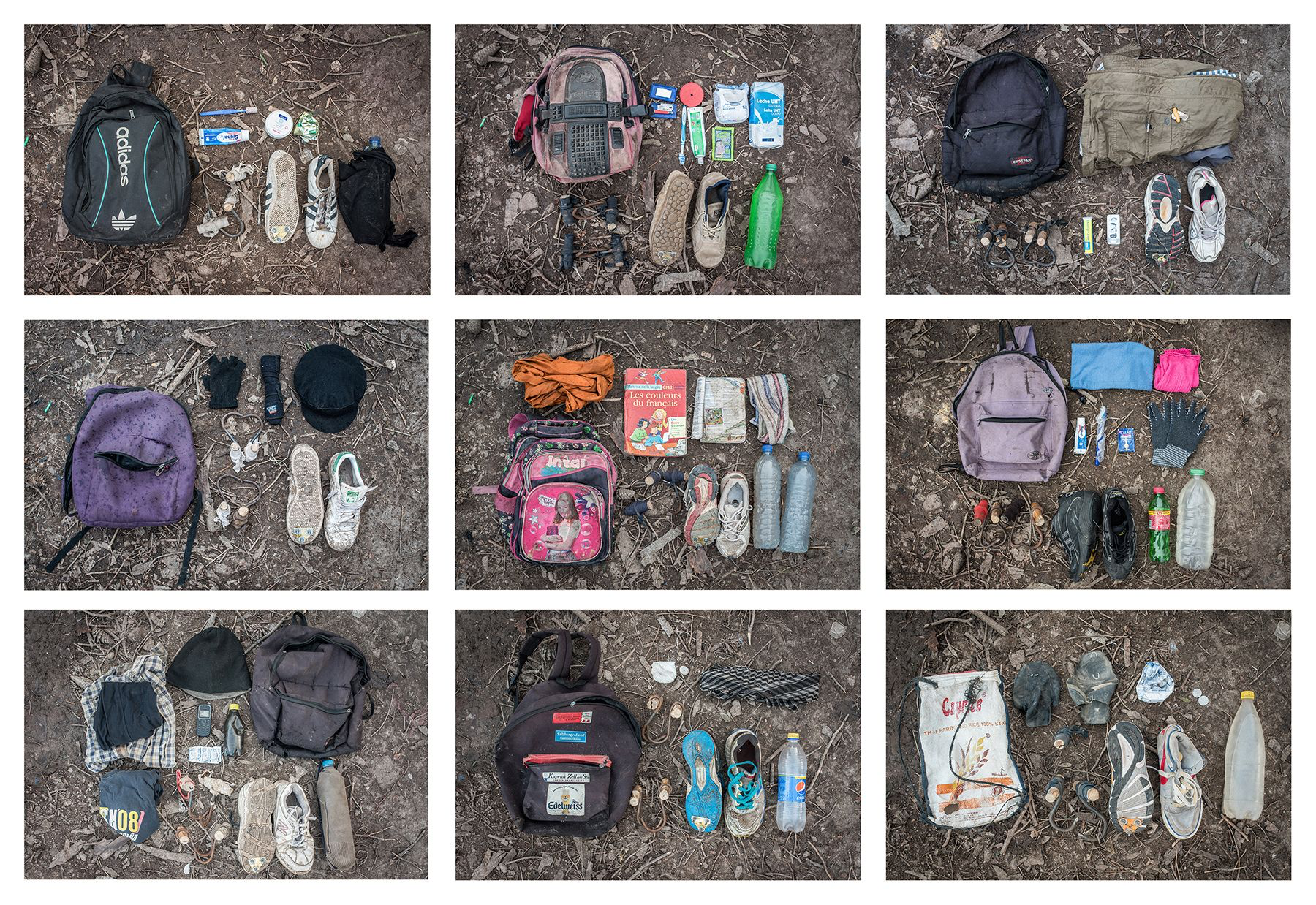 AS: In my opinion, trying for five years to create a collective, make it seem like it is a real need for you? Or are there other motivations? 
MK: It wasn't necessarily trying for five years. But, from time to time, discussions with other photographers sparked the idea of starting a collective. So we gave it a try. It was not a need, but more the possibility to make this work less lonely—to have a group of people you trust and with whom you can share knowledge, exchange ideas, support each other, and grow together as photographers. Additionally, as a collective, we can accomplish things that we can't do as individual photographers. For example, last year the Bamako Encounters Photography Biennial was looking for African collectives. When they contacted me at the time, we did not have a collective in Morocco and no one else represented the country as a collective either. I know that, for example, Collective 220 was able to present its work during this important photography event in Africa. So this is when you realize that being a collective enables other opportunities that are not open to you as a photographer working by yourself. Collectives can also more easily approach foundations, organizations, and institutions. They tend to collaborate more with a structure rather than a single photographer, especially if it is a substantial project.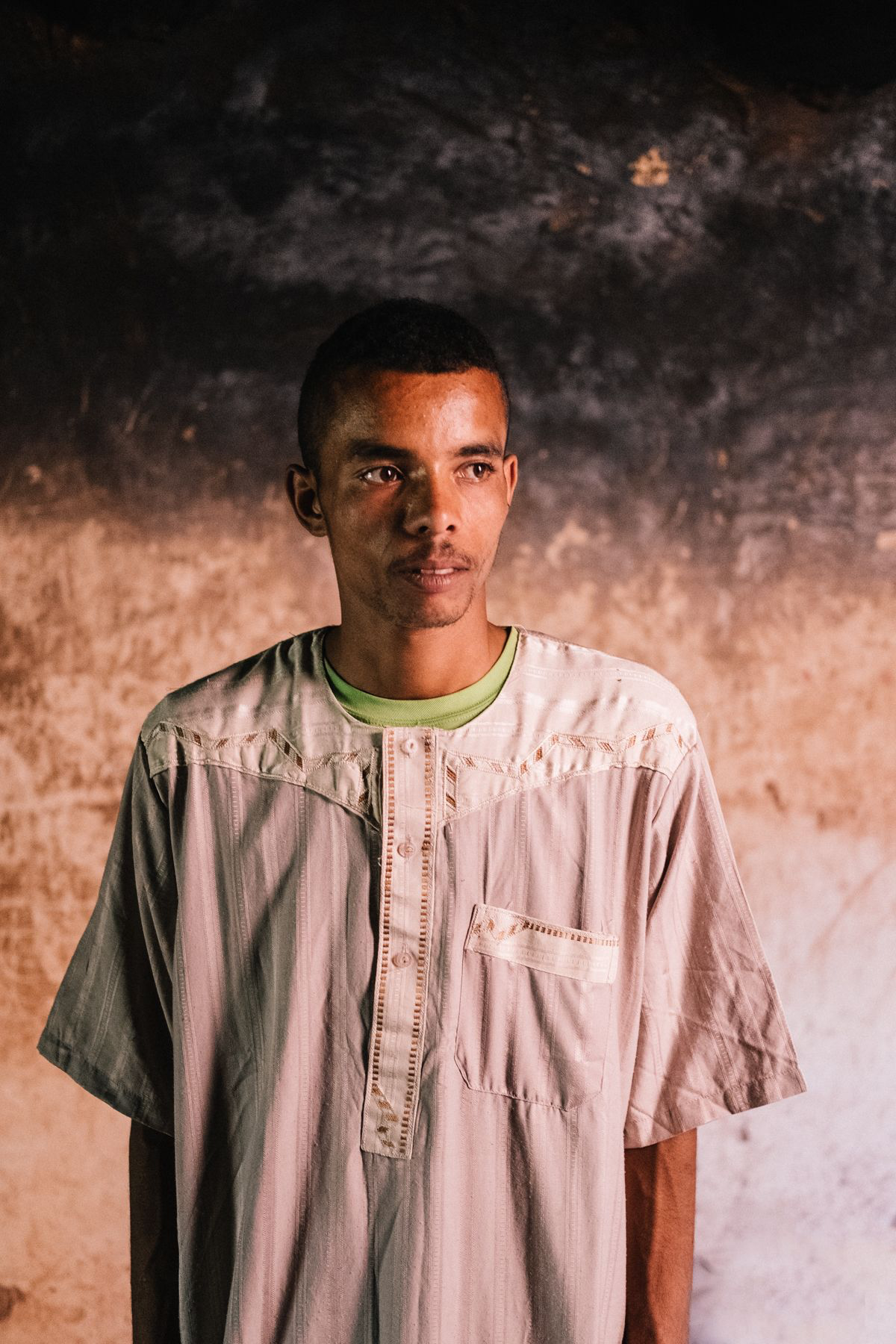 AS: Now KOZ is born. I think collectives are like a marriage: it would not work well without the right chemistry between partners. What makes it different this time? How did you meet each other?  
 MK: The group of people who co-founded KOZ made it different this time around. In addition to each person's artistic practice, each of us felt a very particular affinity toward the others from the very beginning. This made working on the collective both easier and more effective. I have been discussing the idea of the collective with Seif Kousmate for a few months, and one day—after a phone call—we just decided to go for it. I contacted Yasmine Hatimi and Imane Djamil, both of whom got on board right away. After that, we had a couple of Zoom meetings altogether. When the lockdown ended, I went to Casablanca (as I'm the only one living in Rabat). There, at Imane's place, we spent three days together thinking, talking, and conceiving KOZ.  We started by editing our photographic series, writing our vision and internal regulations, and building the website. Being a "good" photographer is important, but other qualities and shared values are also determining elements for being able to respect each other, make compromises, and agree on a shared vision—probably just like in a marriage.   
I met Yasmine thanks to a friend when I first came back to Morocco. We participated in a couple of exhibitions together. Imane worked with me on an assignment where I invited three Moroccan photographers to work with me. We stayed in contact since then. Seif is the last one I met—last year during Face À La Mer, a photography festival held in Tangier. We had a very good connection right away.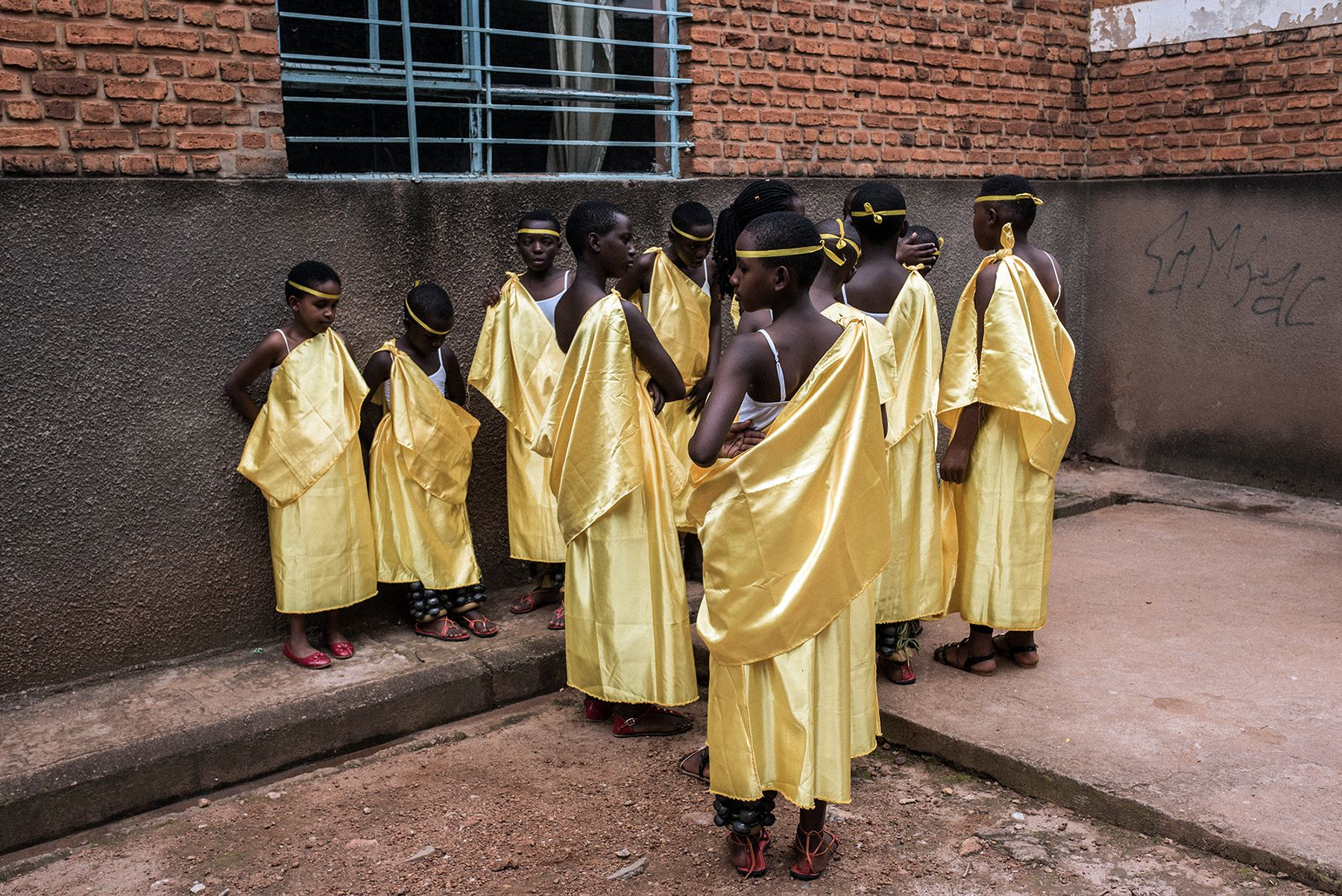 AS:  When we created Collective 220, we decided to build it in a way that the collective is always independent of who is a member, and it could stand on its own as an experience. I think it is one of the reasons 220 still exists, even though several members left the collective. Do you relate to that?      
MK: I definitely relate to that. One of the first thoughts I had when we decided to start KOZ was to call you for advice. I had the chance to know you and the other members of Collective 220. So in order to do things right, I thought we should benefit from your experience and that of the collective—since you are operating in a similar context and in a neighboring country. This was crucial to better understand the challenges ahead and avoid the mistakes, and take more seriously the work ethics. You were extremely generous in sharing information, and we also spoke about this specific point. So just like Collective 220, KOZ decided that despite all the challenges we could face in the future— for example if the members of the collective no longer agree on how it works, or if I have to leave the collective or some other member for any reason—it should not affect the collective; which will continue to exist with or without the founding members. In our internal regulations we mentioned that the priority will always be the continuation of the collective no matter what happens.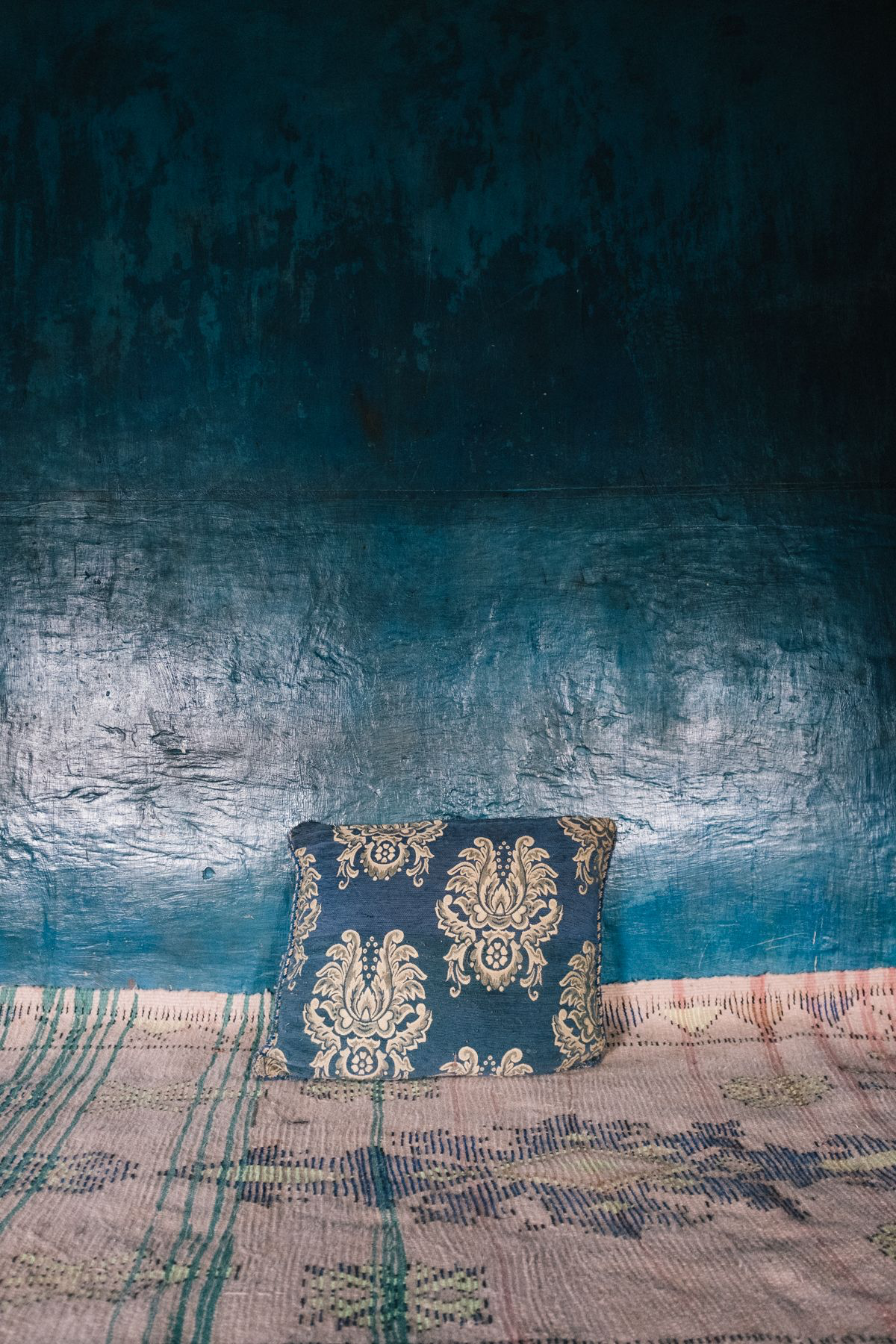 AS: As a photographer who is doing well in his solo work, do you think your individual identity as a photographer could be diluted in the collective's identity? 
MK: As photographers, we are often invited to talk about our journey and communicate about our projects. In the long run, we start to feel the discomfort of being a bit self-conscious: we talk about ourselves and our achievements all the time and it is not always a nice feeling. I thought it would be good for me to dilute my individual identity a little bit within the membership of the collective. Having said that, I still exist as an independent photographer. Being part of KOZ is an added value.  Since the launch of KOZ, I have gained a lot. I am more open to the members of the collective. Instead of keeping things to myself and questioning myself alone in my room for hours or days, I can just give them a call to discuss what I have in my mind. I usually find good advice, comfort, and understanding among them. I know that it is a shared feeling between us.     
Photographers often have this feeling of being in competition. But I think that much more can be accomplished in a collaborative relationship. Each one of us has his or her own personal path, and we should be generous toward each other. I enjoy sharing what I learned with other members of the collective, and try to make them benefit from my network. They also share with me their experiences and knowledge. I feel that with Yasmine, Imane, and Seif, we are all on the same page with a very special connection that goes beyond KOZ.   
AS: I know what you are talking about. It is like someone is always there for you no matter what. It gives you a sense of being home, at least photographically speaking. It gives so much energy and power to the work. On that note, what is it that you are hoping to achieve? Or at least work toward achieving?   
MK: As we are starting, we are still in an integration phase where there is a lot of communication between us in order to understand how each one works, what directions each one of us wants to go, and how we can help each other to ensure that we are able to come out with the best possible photography production outcomes. Some of us have to finalize their series, while others are in the research phase for future projects.  
What we want is to develop narratives specific to our culture and to present-day Morocco through our own gaze. We also want to make KOZ's voice heard both in Africa and internationally. Finally, we want to show that a group of four people can come together, take action, and produce a visual work that—hopefully—could continue to exist in the future. We are looking to inspire the young generation in our way.
By bringing together four visual artists in KOZ, we are developing strategies, and determined to impose ourselves as a force in the fight against exclusion and the lack of representation we face (when we come from Africa) in the global photography industry. This translates to refining our current projects, looking for grants to pursue future ones, and seeking assignments and collaborations with organizations and magazines either locally or internationally.    
We are actually working on a collective project, but it is too early to speak about it at the moment. We will keep you posted once the project is ready.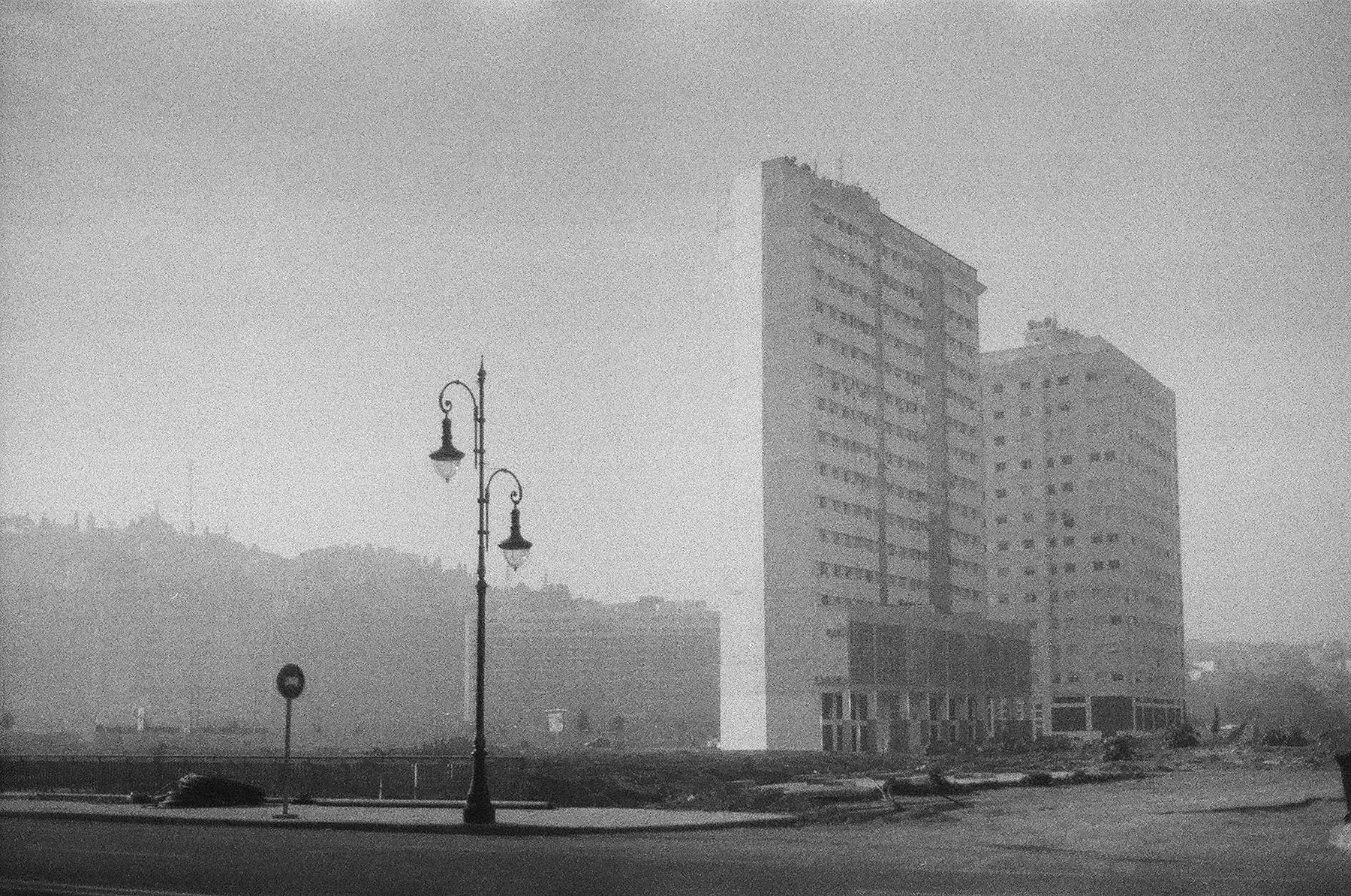 AS: "Develop narratives specific to our culture." Could you elaborate on this? I know it is too early for KOZ to talk about strategies or the how to. But I think it is important that the audience understands your context as Moroccans as well as what is wrong with the general narrative about Morocco.   
MK: To answer your question, let me explain the image that we have of Morocco. I will elaborate on how the medium of photography was instrumentalized during the colonial era, how the country is perceived through fashion photography today, and why it is important to develop narratives specific to our own culture. I won't speak much about travel photography. I think with Moroccan Sahara, Amazigh tribes, oases, and camels—all put forward by the Ministry of Tourism and tour companies and guides, the first image in people's minds about Morocco is pretty obvious.    
Since the establishment of photography in the nineteenth century in Africa and the Middle East, photography has largely been an instrument of imperialism used by the white European men to assert their superiority over our people as a legitimation for their "civilizing mission." Clearly, it was a constructed rationale for intervention and colonization. Through photography, among other techniques, imperial powers tried to create a monopoly on truth and history—imposing narratives that comforted their interests in order to better control us. In hindsight, a simple look at the French colonial postcards in Morocco will convince you that they were clearly intent on promoting and legitimizing colonialism through the portrayal of native people as primitive people needing to be civilized. By distorting social ideas, promoting empire, justifying colonialism, and misrepresenting indigenous people and cultures, colonial photography nurtured the racist belief of European superiority.   
Historically, more praiseworthy initiatives have existed. Albert Kahn, for example, did not aim to categorize but to report on the diversity of cultures in a world on the verge of change and standardization. The work of ethnologist Jean Besancenot, alternatively, consisted of documenting the ancestral art of tattooing among Berber women in Morocco, which has today almost disappeared. These approaches thus nuance this factual historical trajectory, but have in common with imperialist photography to take top-down look at a reality that is our own.   
On the other hand, I often observe and pay attention to the visual representation and the complex, post-Orientalist rendition of the North African space and people within the context of fashion photography. Morocco is a very popular destination for fashion photography shoots. Sometimes, I stumble upon photographs of fashion editorials or ad campaign shoots and I really don't understand why the Western cultural producers still want or need to revisit condescending Orientalist fantasies and imperialist modes of representation—thus perpetuating the fascination of seeing our country as a sensual destination. Why do they still want to nurture the fantasies of the harem in 2020? [Laughs]..... 
AS: Speaking about the harem, there is a book by Malek Alloula, The Colonial Harem. If you did not read it, I think it is a must.    
MK: I have stumbled upon The Colonial Harem a couple of times while doing my research, but I have not read it yet. I will have a look at it soon, I promise.    
If photography has been dominated by a representation "in the gaze of the other," the last few decades have featured the emergence of many visual storytellers. From Algeria, South Africa, Sudan, Ghana, and elsewhere, these authors express the will to take hold of their reality, thus thwarting preconceived ideas about what Africa is, and about what photography produced in African countries by African photographers means. These photographers are for the most part driven by an awareness of the importance of constructing their own narratives and the responsibility of deconstructing the narratives constructed by centuries of external domination—be it political, economic, or, above all, identity-based.   
Finally, this is my own opinion and I think it is shared with KOZ members, it is very important to me to enact a counter-discourse through my work to what is usually shared in the media and which does not represent a comprehensive perspective of Morocco specifically and the region in general. I strongly believe that when practicing photography, in what is called the Global South, we must necessarily be activists and show what others have not experienced or seen. I don't want to say that everything is perfect in our countries. But it is our role to impose balance in the narratives and show that we can also photograph, for example, the humanist and courageous sides of our people as opposed to the sensationalist, orientalizing, and often dramatic photos that are usually shown of Africa and the Middle East.
AS: On your website I noticed that you are referring to your members as storytellers. I believe it is important that we discuss that: photographer or storyteller.  On which basis you have opted for this term?  
MK: We are first and foremost photographers. But we are also in a period where we are exploring other mediums besides photography. Yasmine has a degree in cinema. Imane is working on a fiction comic book and has been training in metal sculpture. Seif will use video in his next project and is interested in other mediums as well. I'm working on a performance, a video installation, and other experiments. So our practice in the near future will not only be photography but mixed media. It is natural that we lean more toward terms like storytellers or visual artists so as not to lock ourselves into only the photography practice. Finally, our language and photographic practice are quite different between the members of KOZ. Since the common and unifying element is storytelling, we opted for the term storytellers. 
AS: And to you? What does storyteller mean?   
MK: In our countries, we have a great tradition of storytelling. We call storyteller in Arabic 7aki or rawi. We also have l7layki in Morocco. I don't know if you call it the same in Algeria.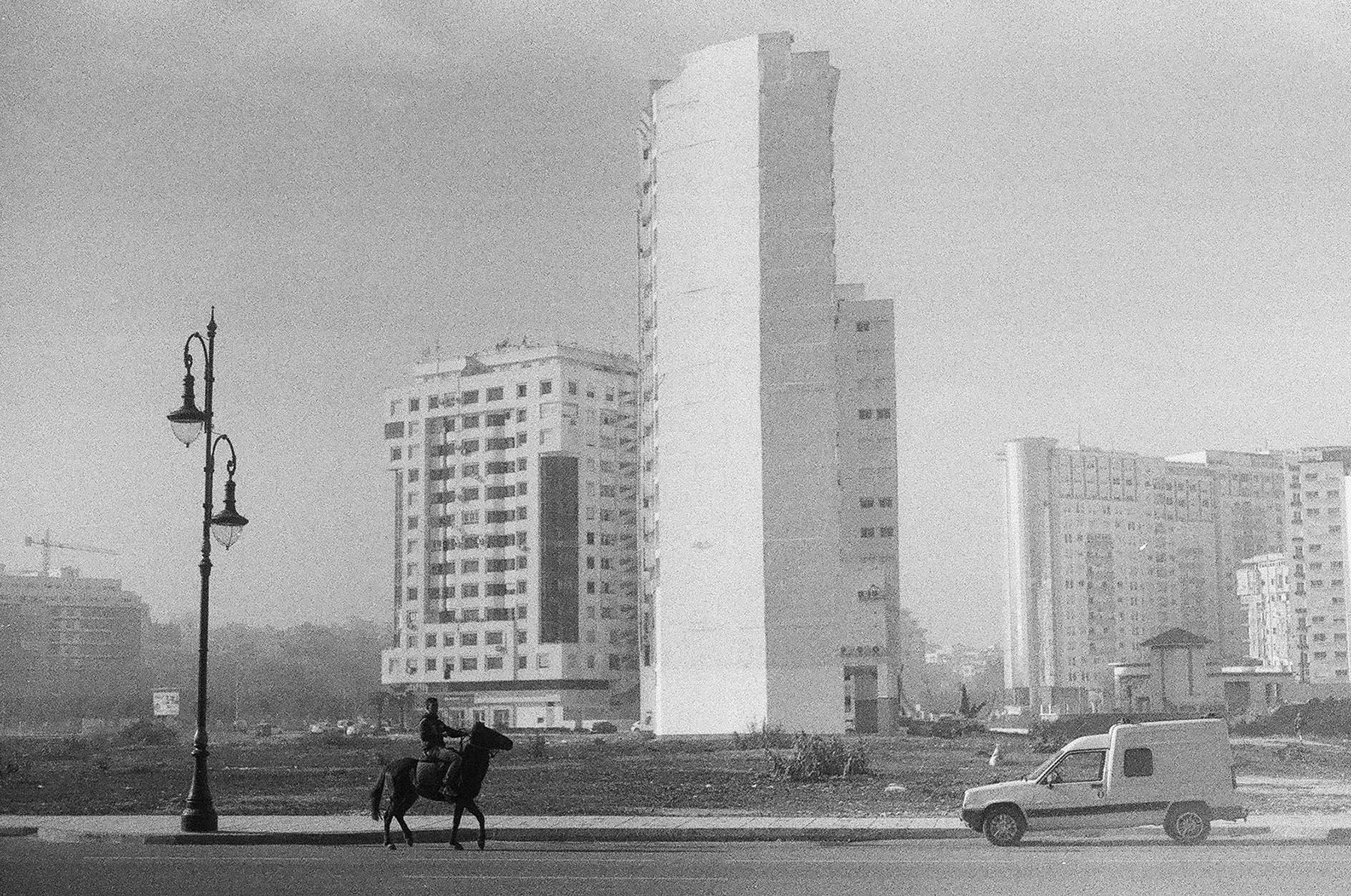 AS: Hmm, in Oran we call them Elhadji.   
MK: They tell stories while being in the middle of a circle of people called 7alka. Simply, a storyteller for me is a person who tells stories. So in photography, a storyteller means that in addition to having a technical expertise in photography, one can develop through a series of images a story that uses a photographic language. It is a story that is emotionally touching for the audience, engaging reflection and highlighting a reality overlooked by media for instance. But to be honest with you, I don't think it is very important how we define ourselves, because the most important thing is the impact we can achieve through our work.  
AS: Photographer, storyteller, activist to decolonize our image. So many roles, one lifetime is not enough [Laughs]. Our role became more than just taking/making photos, even the way we describe our work became more complex. Yet I feel that photography in our region is underestimated. Do you feel that is the case? Is it something that you have discussed with KOZ members?       
MK: What you are saying reminds me of a beautiful reflection by Kader Attia which I will paraphrase. He said that he was waiting for official recognition of the status of the artist as a researcher. A researcher who, regardless of his or her field of research, advances human thought, history, science, politics, etc., and who has a strong interest in the arts. A researcher who, whatever his or her field of research, advances human thought, history, science, politics, etc. Let us come to understand that the artist is not useless to society, but on the contrary, that he or she enables, like actors in other fields of human creation, to see beyond the horizon. I assume he is talking more about a French context since he lives in France. Here we are way behind, in another dimension if I may say so.  
As KOZ co-founders, we have not spoken about it because we all know what it means to be a photographer in Morocco. We have all been practicing for a couple of years already. In Morocco or Algeria, photographers and artists are definitely underestimated. They are seen as people who are of little use and therefore socially not valued. We have no official status, no social security, are dependent on others to get assignments and to be selected in exhibitions where we are rarely paid for. We don't get a paycheck at the end of the month. So I think besides being underestimated as you said, you must be a bit crazy to decide to become a photographer in our countries and thus have a very challenging life. We do it because we love the process, we meet some amazing people while working on our projects, we travel and learn a lot. I don't know about you, but even with all the challenges we face, I don't see myself doing anything else because I truly love my job. Fortunately, once in a while, something amazing happens, a recognition like a prize, a grant, a photography program, or an exhibition that drives us to continue doing what we do.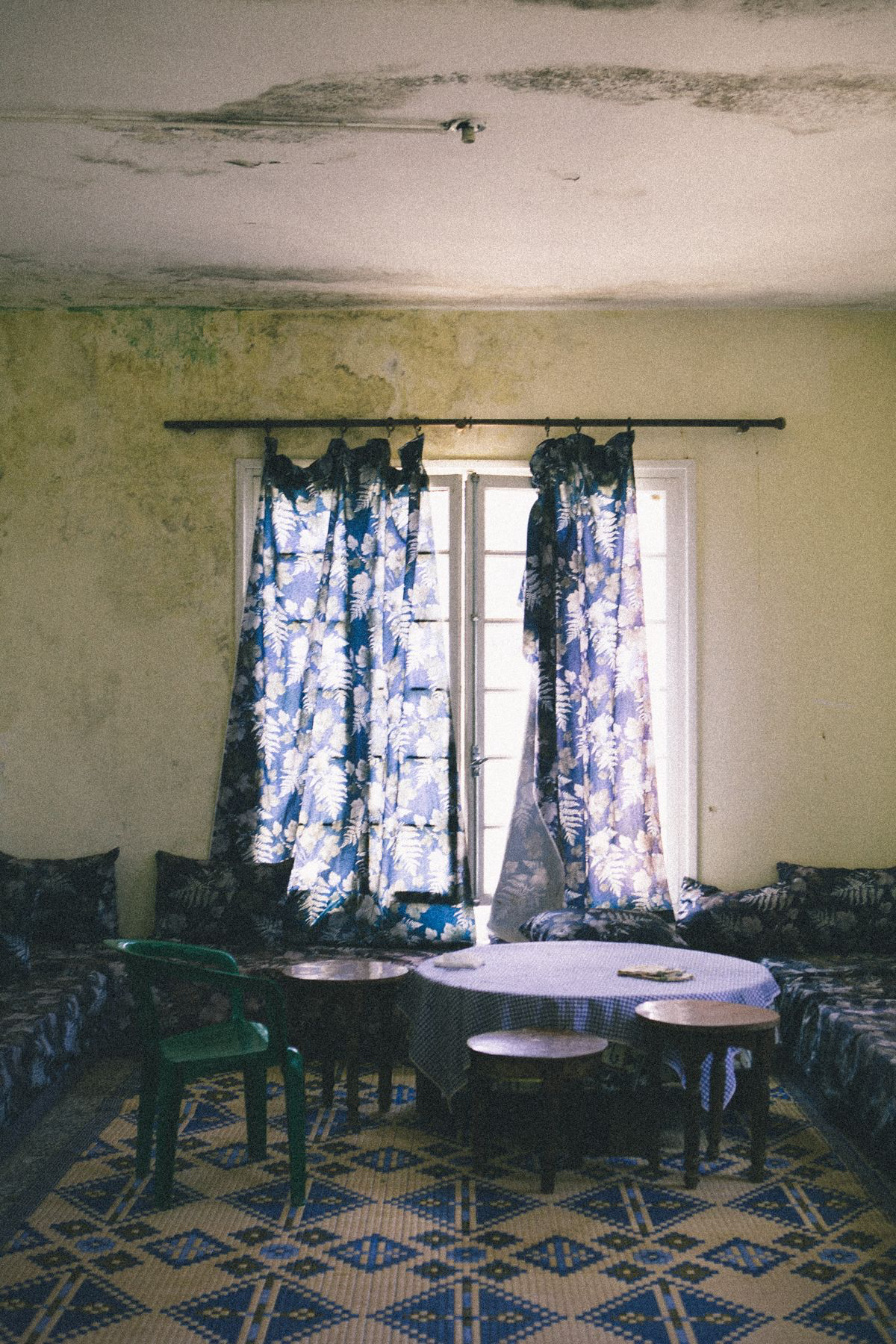 AS: As you said, artists are seen as people who are of little use in our societies, Therefore, to survive we depend on assignments and commissioning work from institutions abroad. Of course the work is also published or exhibited abroad, leaving the local public in Morocco or Algeria out of the equation. Do you think that this dynamic somehow re-enforces the fact that artists are underestimated in our societies? I mean, if no one sees the outcome of our work how could we be taken seriously?   
MK: I think the context in Morocco is slightly different from the one in Algeria. During the last ten years, visual art has been booming with festivals as well as art centers, galleries, and museum. Examples include the Marrakech Biennal (which ended three years ago), 1:54 Contemporary Art Fair, MACAAL, The Museum of Contemporary and Modern Art, The National Museum of Photography, Comptoir Des Mines, Le 18, l'Uzine, Galerie 127, and more. We have festivals and platforms dedicated to photography as Les Rencontres de la Photographie de Rabat, Daba Photo at Le 18, Face À la Mer, Les Rencontres Internationales de la Photographie de Fès—to name a few. Our work is widely shown in Morocco, even if I think it is not democratized as much as we would like and only a culturally-connected and educated elite is informed of and has access to our work. The one exception is the National Museum of Photography that opened in a popular neighborhood, where I have seen an audience that is not used to this kind of space which is overwhelming and encouraging.   
This does not mean that everything is perfect and that we should be satisfied with what we have. The work that I do in Morocco, for example, is above all for a Moroccan audience in order to expose them to realities that may be beyond their grasp and if not to which they are visually unfamiliar. Photography can inform, humanize, and better confront microcosms to each others than many other mediums. This is what I try to do while working in Morocco. Instead of falling into miserabilism, which many people do and I know you understand what I mean. I feel it's our role as photographers to battle, find the strength and the creativity to show that photography is important. We still have a lot to accomplish, but we are on the right path of building the future of photography in the region, with an emerging photographic scene and with very little help, if any, from the state.    
In other respects, I think that our societies are still very conformist. We don't follow this linear life path that many people follow and that must surely confront people a little bit, but many youngsters are taking the risk and follow their passion. How to measure success when it is not necessarily based on a financial component is also confusing for people. The day I announced to my parents that I was going to dedicate myself entirely to photography, they were shocked and scared. It is a career they don't know much about and they are not sure how I will achieve financial security in a country where few photographers and artists are able to make ends meet given the lack of support in an emerging art industry.     
AS: I have been thinking for a way to end this interview, I want to avoid the "how do you see the future" kind of questions. But speaking about the future, how about we have another interview about KOZ a year from now? I think that's the future I am interested in, the one realized with hard work. 
MK: I know how naturally unconventional you are and I could not expect less from you to end this pleasant exchange. [Laugh] Otherwise, that is a fine way to gently challenge us Abdo. I'm going to get the message out to the other members of KOZ so that we can all pressure each other to work hard and have things to say to you in a year's time. That's a rendez-vous.