[The following is a list of past and upcoming events that have been hosted by Security in Context this Fall. All past events can be found on the Security in Context YouTube channel.]
Upcoming Events
Lecture "Climate Change in an Unequal World"
Professor James Boyce, UMass Amherst
(Thursday November 4th | 3:00-4:00 PM EDT)
What does it mean to tackle climate change under severe global inequalities between global North and global South?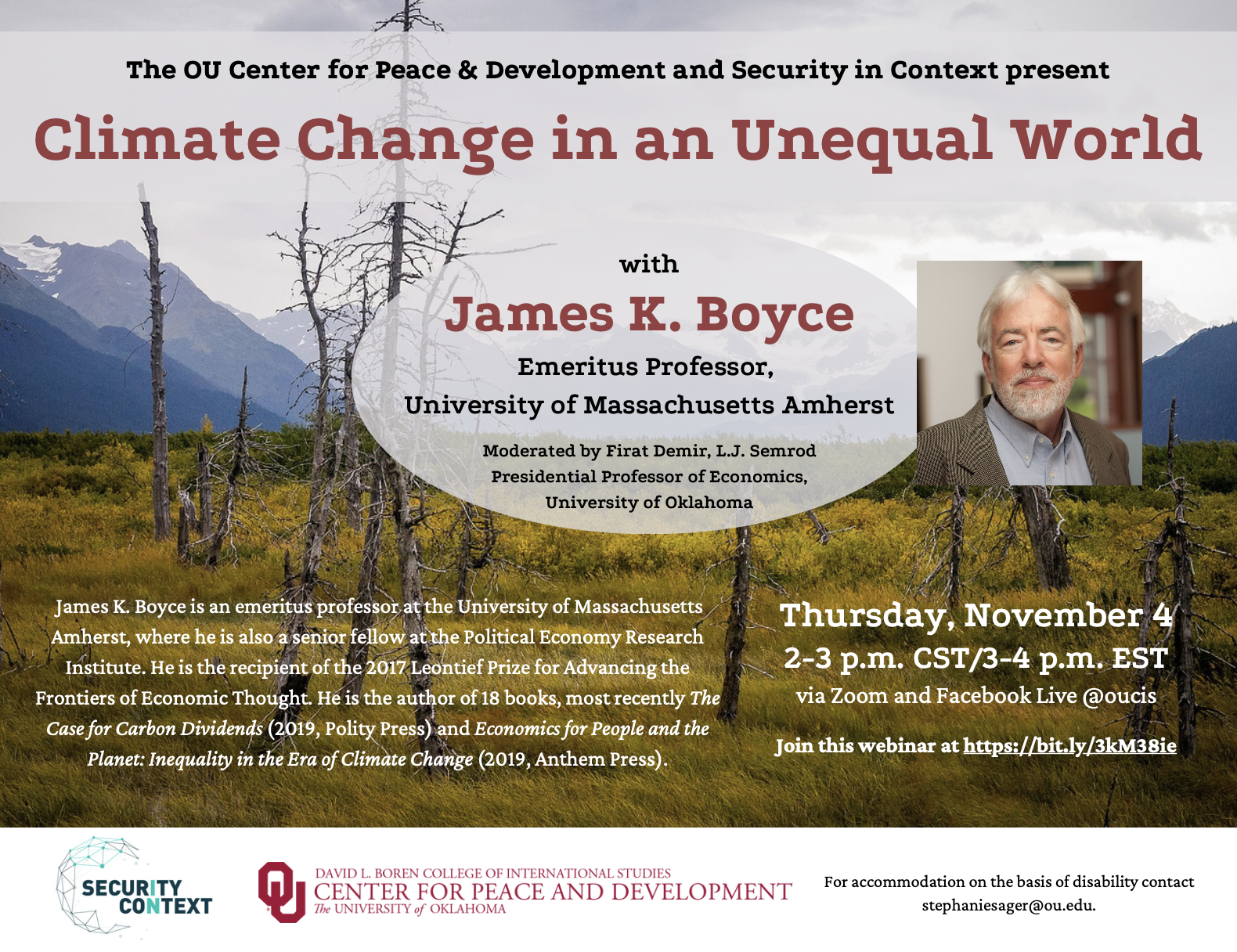 Webinar "You Have Not Been Defeated: The Politics of Abolition"
Featuring Laila Soueif, Ruthie Wilson Gilmore, Hend Nafea, Omnia Khalil
(Saturday November 6th | 12:00 PM EST | 4:00 PM London | 6:00 PM Cairo)
This webinar will discuss the newly published book of Egyptian activist and political prisoner Alaa Abd El-Fattah "You Have Not Been Defeated". You can learn more about his case
here
and order his book
here
.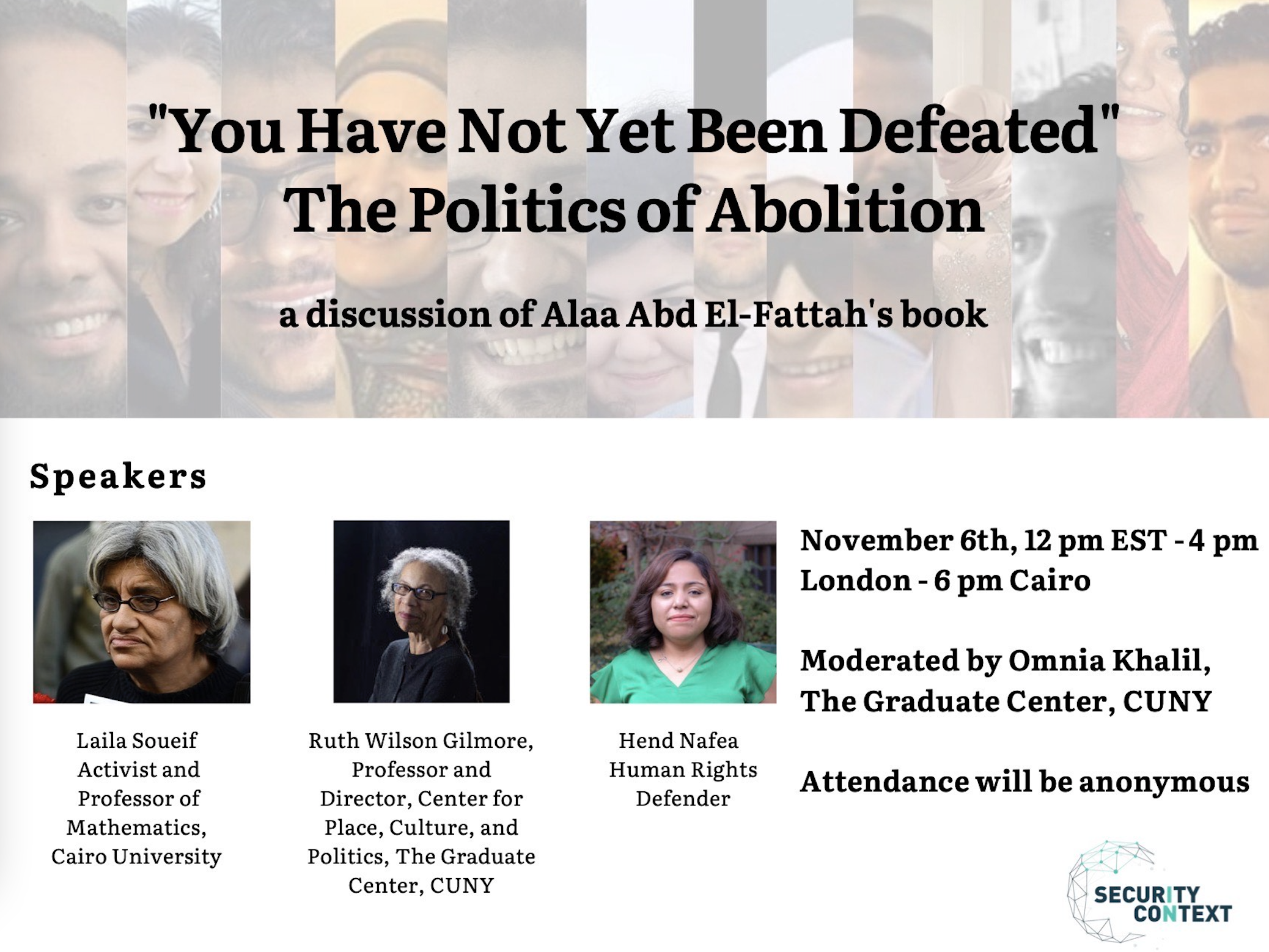 All lectures will be recorded and available later on the Security in Context Youtube channel.
Security in Context newly revamped podcast available on Spotify and Apple (and Executively Produced by Hampshire alum Anita Fuentes F13).
The first episode was about Geopolitics and White Feminism on the occasion of the withdrawal from Afghanistan including interviews with Rafia Zakaria and Michael Klare. Security in Context podcast available in 
Spotify
 and 
Apple 
or through 
Status Hour
Lecture: Sewers and Social Justice: Racial Equity and Climate Implications of Wastewater Management Planning in the United States, Dr. Miriam Solis
Assistant Professor, University of Texas Austin
(Monday 25 October)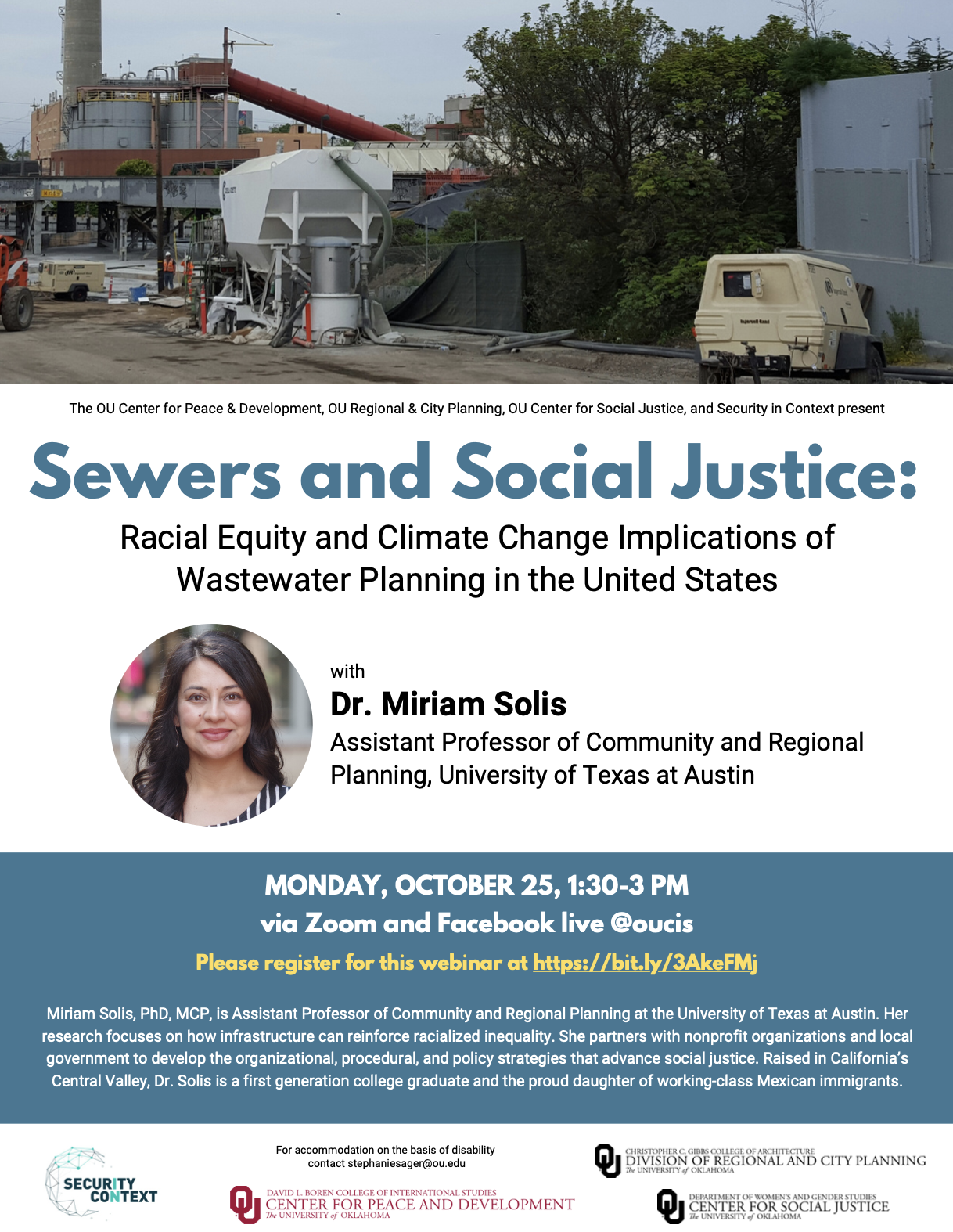 Lecture: Settler Infrastructure and the Afterlives of Extractivism, Dr. Rafico Ruiz
Associate Director of Research Canadian Centre for Architecture in Montreal
(Friday 29 October)