Host Katty Alhayek speaks with Dr. Sahar Mohamed Khamis about her research interests and current projects. The interview focuses on Khamis's work on gender activism, the gender digital gap, and the impact of the COVID-19 pandemic on Arab women.

Dr. Katty Alhayek is an Assistant Professor in the School of Professional Communication at Ryerson University (Renaming in process) in Toronto, Canada. Alhayek's research centers around themes of marginality, media, audiences, gender, intersectionality, and displacement in a transnational context. Alhayek completed her Ph.D. in Communication at the University of Massachusetts Amherst in the United States of America with a graduate certificate in Advanced Feminist Studies. Her publications include articles in the International Journal of Communication; Feminist Media Studies; Gender, Technology and Development; Syria Studies; and Participations: Journal of Audience and Reception Studies.
د. كاتي الحايك: أستاذة مساعدة في مجال الإعلام المهني ودراسات الجماهير الرقمية في جامعة رايرسون في مدينة تورنتو بكندا. حصلت الحايك على درجة الدكتوراة في الإعلام من جامعة ماساتشوستس في أمهيرست (الولايات المتحدة الأمريكية) ودرجة ماجستير في الإعلام والتنمية من جامعة أوهايو (الولايات المتحدة الأمريكية) وإجازة في الإعلام من جامعة دمشق (سوريا). لدى الحايك خبرة عمل تتجاوز العشر سنوات مع العديد من المنظمات والجامعات الدولية في مجال الإعلام والنسوية وحقوق الإنسان. 

Dr. Sahar Khamis is an Associate Professor in the Department of Communication and an Affiliate Professor in the Department of Women's Studies and the Consortium on Race, Gender and Ethnicity at the University of Maryland, College Park. She is an expert on Arab and Muslim media, and the former Head of the Mass Communication Department at Qatar University. Dr. Khamis holds a Ph.D. in Mass Media and Cultural Studies from the University of Manchester in England. She is a former Mellon Islamic Studies Initiative Visiting Professor at the University of Chicago. She is the co-author of the books: Islam Dot Com: Contemporary Islamic Discourses in Cyberspace (Palgrave Macmillan, 2009) and Egyptian Revolution 2.0: Political Blogging, Civic Engagement and Citizen Journalism (Palgrave Macmillan, 2013). She is the co-editor of the book: Arab Women's Activism and Socio-Political Transformation: Unfinished Gendered Revolutions (Palgrave Macmillan, 2018).
She authored and co-authored numerous book chapters, journal articles and conference papers, regionally and internationally, in both English and Arabic. She is the recipient of a number of prestigious academic and professional awards and a member of the editorial boards of several journals in the field of communication, in general, and the field of Arab and Muslim media, in particular. Dr. Khamis is a media commentator and analyst, a public speaker, a radio host, and a former human rights commissioner.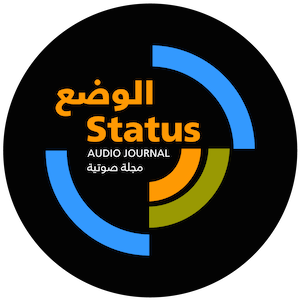 For more from Status/الوضع, visit www.statushour.com and subscribe to us on Apple Podcasts!