Iran in Revolt
What is Different Today?

with Peyman Jafari 
Moderated by Bassam Haddad

Tuesday, 8 November 2022
1:00 PM EST 

Cosponsored by the GMU Schar School of Policy and Government, Arab Studies Institute, GMU Center for Global Islamic Studies, and GMU Middle East and Islamic Studies Program
The current protests in Iran that started in mid-September around the slogan 'women, life, liberty' have grown into a formidable challenge to the socio-political structures of the Islamic Republic. In this podcast, we explore the development and nature of these protests with Peyman Jafari. We ask him why these protests are different than in previous years, how the state is reacting, what role international forces play, how they compare to Iran's 1979 revolution and the Arab revolutions of 2011, and where they might be heading to.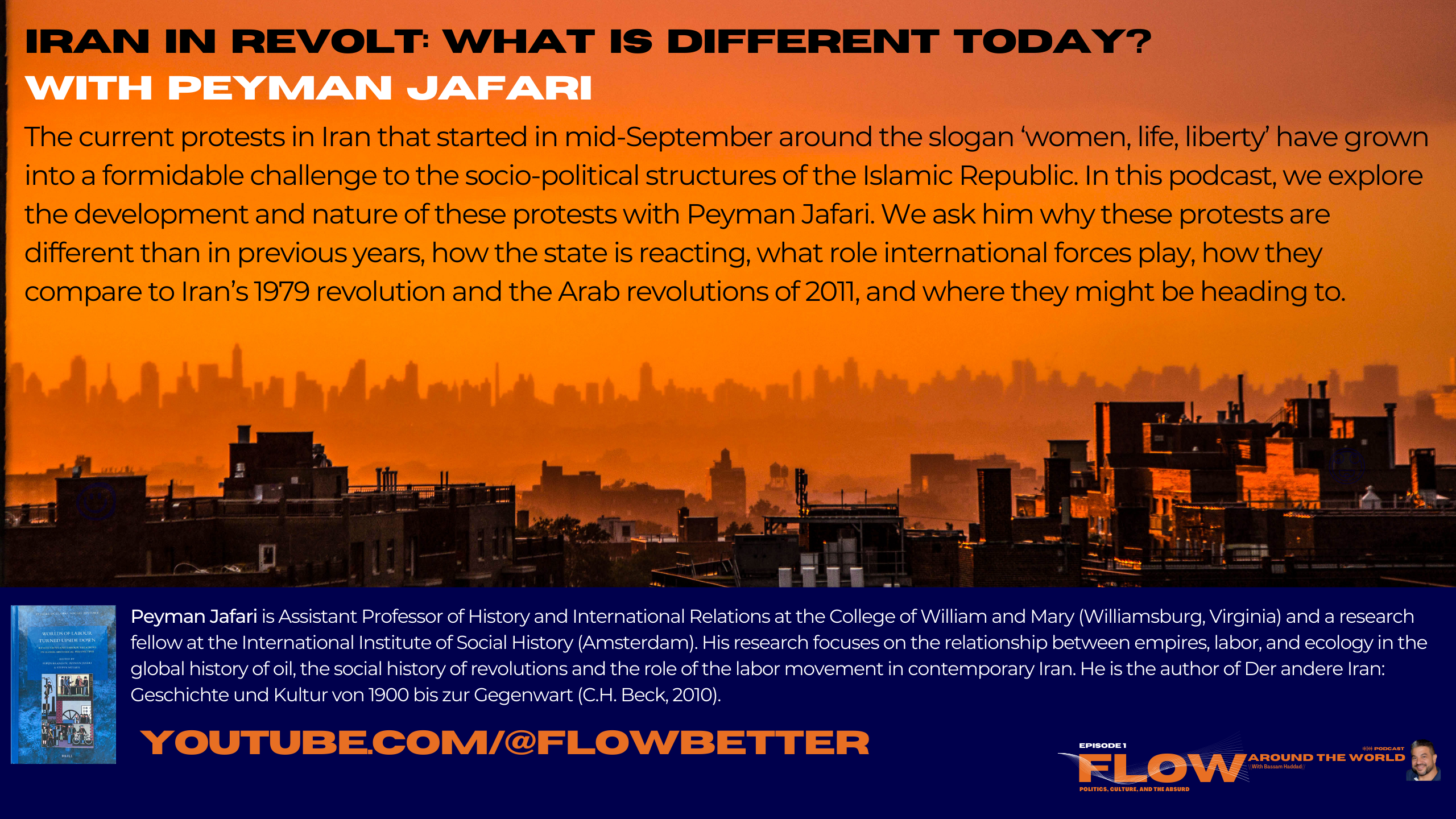 Speaker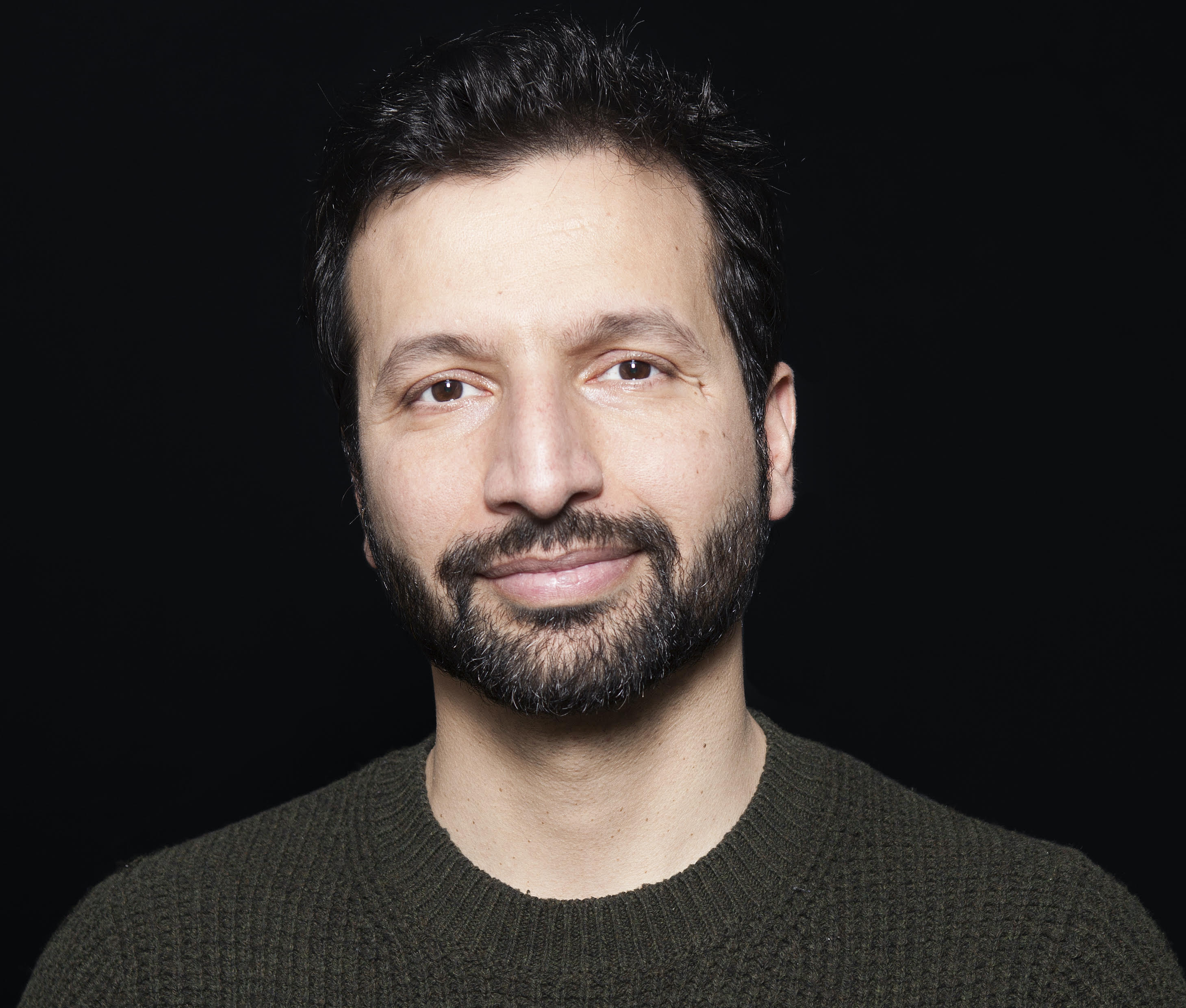 Peyman Jafari is Assistant Professor of History and International Relations at the College of William and Mary (Williamsburg, Virginia) and a research fellow at the International Institute of Social History (Amsterdam). His research focuses on the relationship between empires, labor, and ecology in the global history of oil, the social history of revolutions and the role of the labor movement in contemporary Iran. He is the author of Der andere Iran: Geschichte und Kultur von 1900 bis zur Gegenwart (C.H. Beck, 2010). He has co-edited two volumes: Iran in the Middle East: Transnational Encounters and Social History (IB Tauris, 2015) and Worlds of Labor Turned Upside Down: Labor Relations and Revolutions in Global Perspective (Brill, 2021). His most recent publication is "Labour in the Making of the International Relations of Oil: Resource Nationalism and Trade Unions," in Roland Dannreuther and Wojciech Ostrowski (eds.), Handbook of Oil and International Relations (Edwar Elgar Publishing, 2022). He is currently writing a monograph titled Oil and Labor in the Iranian Revolution: A Social History of Uneven and Combined Development. 
Moderator

Bassam Haddad is Director of the Middle East and Islamic Studies Program and Associate Professor at the Schar School of Policy and Government at George Mason University. He is the author of Business Networks in Syria: The Political Economy of Authoritarian Resilience (Stanford University Press, 2011) and co-editor of A Critical Political Economy of the Middle East (Stanford University Press, 2021). Bassam is Co-Founder/Editor of Jadaliyya Ezine and Executive Director of the Arab Studies Institute. He serves as Founding Editor of the Arab Studies Journal and the Knowledge Production Project. He is co-producer/director of the award-winning documentary film, About Baghdad, and director of the acclaimed series Arabs and Terrorism. Bassam serves on the Board of the Arab Council for the Social Sciences and is Executive Producer of Status Audio Magazine and Director of the Middle East Studies Pedagogy Initiative (MESPI). He received MESA's Jere L. Bacharach Service Award in 2017 for his service to the profession. Currently, Bassam is working on his second Syria book titled Understanding the Syrian Tragedy: Regime, Opposition, Outsiders (forthcoming, Stanford University Press).