What is Freedom for Alaa Abd El-Fattah?
Bassam Haddad Interviews Hossam Bahgat

Saturday, 12 November
12:00 PM EST | 7:00 PM Cairo Time

Egypt's most prominent political activist, Alaa Abd El-Fattah, faces possible death in custody after going on a 226 day hunger strike and 5 days without water to protest his unjust detention without legal recourse or due process, while having limited access to loved ones for over a decade. A British-Egyptian blogger, software developer, activist, and author of the acclaimed collection of essays You Have Not Yet Been Defeated (2022), Alaa's plight has attracted global attention and solidarity with 16 Nobel Laureates, countless human rights organizations, and world leaders advocating for his immediate release. Egyptian authorities remain intransigent in the face of all demands for his freedom.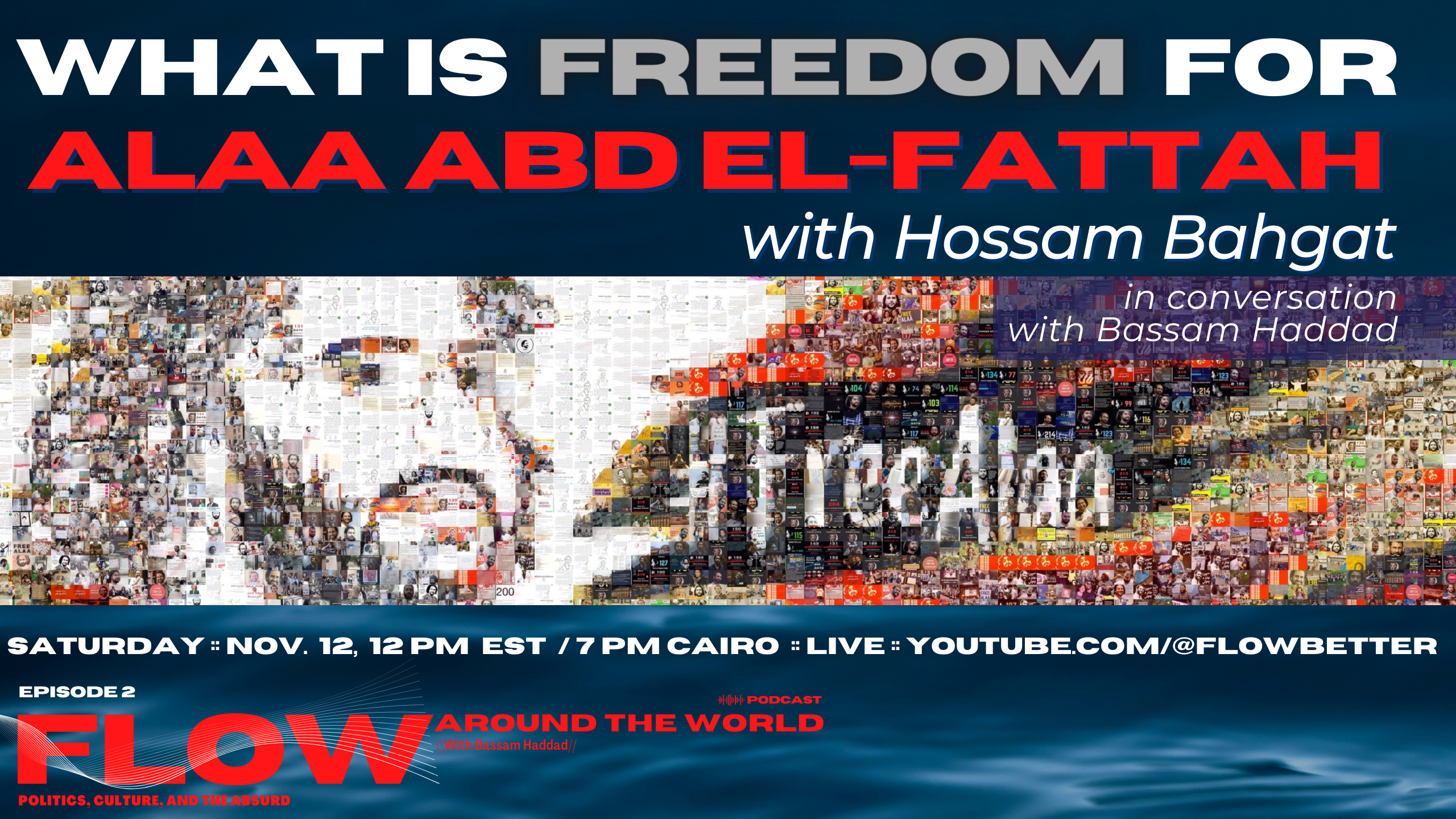 Guest

Hossam Bahgat is a human rights defender and journalist with a background in political science and international human rights law. From 2002 to 2013, Bahgat was the founding executive director of the Egyptian Initiative for Personal Rights, and recently returned to lead the organization 2020. His investigative stories appeared in the independent news service Mada Masr. He served as board chair of the International Network for Economic, Social, and Cultural Rights. In 2010, Human Rights Watch awarded Bahgat the Allison Des Forges Award for Extraordinary Activism and in 2014 he received the Catherine and George Alexander Law Prize from Santa Clara University. Bahgat is also the recipient of the Anna Politkovskaya award for courageous Journalism for his work in investigative journalism. Because of his activism the Egyptian government has placed Bahgat under a travel ban and froze all his assets for the last 7 years.

Bassam Haddad is Founding Director of the Middle East and Islamic Studies Program and Associate Professor at the Schar School of Policy and Government at George Mason University. He is the author of Business Networks in Syria: The Political Economy of Authoritarian Resilience (Stanford University Press, 2011) and co-editor of A Critical Political Economy of the Middle East (Stanford University Press, 2021). Bassam is Co-Founder/Editor of Jadaliyya Ezine and Executive Director of the Arab Studies Institute. He serves as Founding Editor of the Arab Studies Journal and the Knowledge Production Project. He is co-producer/director of the award-winning documentary film, About Baghdad, and director of the acclaimed series Arabs and Terrorism. Bassam serves on the Board of the Arab Council for the Social Sciences and is Executive Producer of Status Audio Magazine and Director of the Middle East Studies Pedagogy Initiative (MESPI). He received MESA's Jere L. Bacharach Service Award in 2017 for his service to the profession. Currently, Bassam is working on his second Syria book titled Understanding the Syrian Tragedy: Regime, Opposition, Outsiders (forthcoming, Stanford University Press).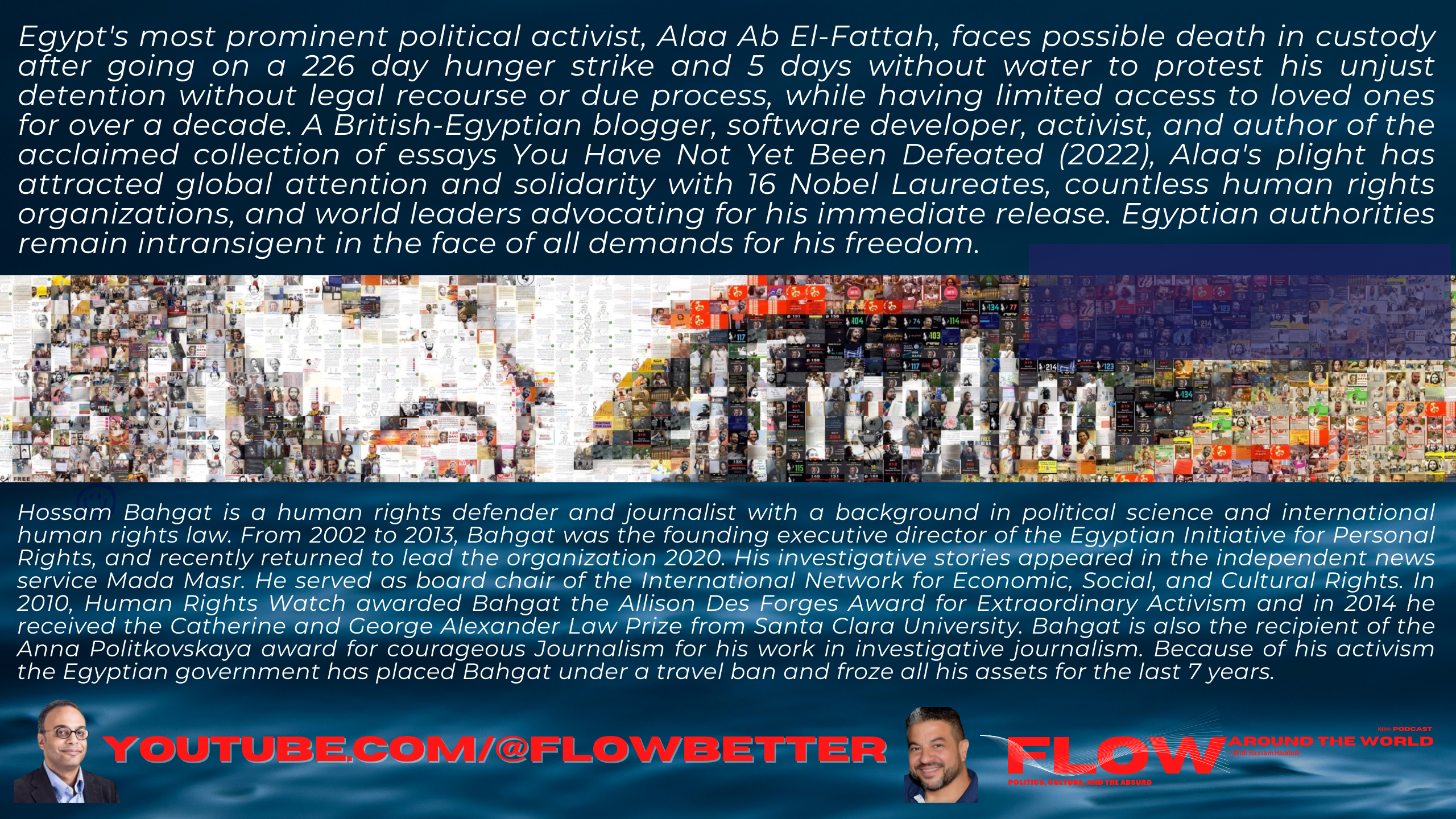 Flow is a new podcast/channel hosted by Jadaliyya Co-Editor/Founder Bassam Haddad on Youtube.com/@FlowBetter. You'll be treated to timely, stimulating, and sometimes provocative conversations about our world, with focus on the Middle East and the United States. These will include a variety of topics related to politics, culture, art, technology, wellness, and film. The concept of Flow is the source of this channel's title. Check it out by looking up Mihaly Csikszentmihalyi or Flow Theory. Or not. Email guest suggestions to Aroundtheworldpolitics@gmai.com