Revisiting the Egyptian Revolution:
Enemies of the Revolution

With Wael Gamal
in conversation with Bassam Haddad 

Tuesday, 2 May
1:00 PM EST

Cosponsored by Middle East and Islamic Studies Program (GMU) and Arab Studies Institute


In this conversation, Wael Gamal and Bassam Haddad will address the evolution and trajectories of the neoliberal project as the context for the 2011 Egyptian revolution and the counter-revolution. Gamal will also discuss the interaction between internal and external factors and players as well as the question of whether the revolution continues/perpetuates the same state and regime in Egypt under Sisi.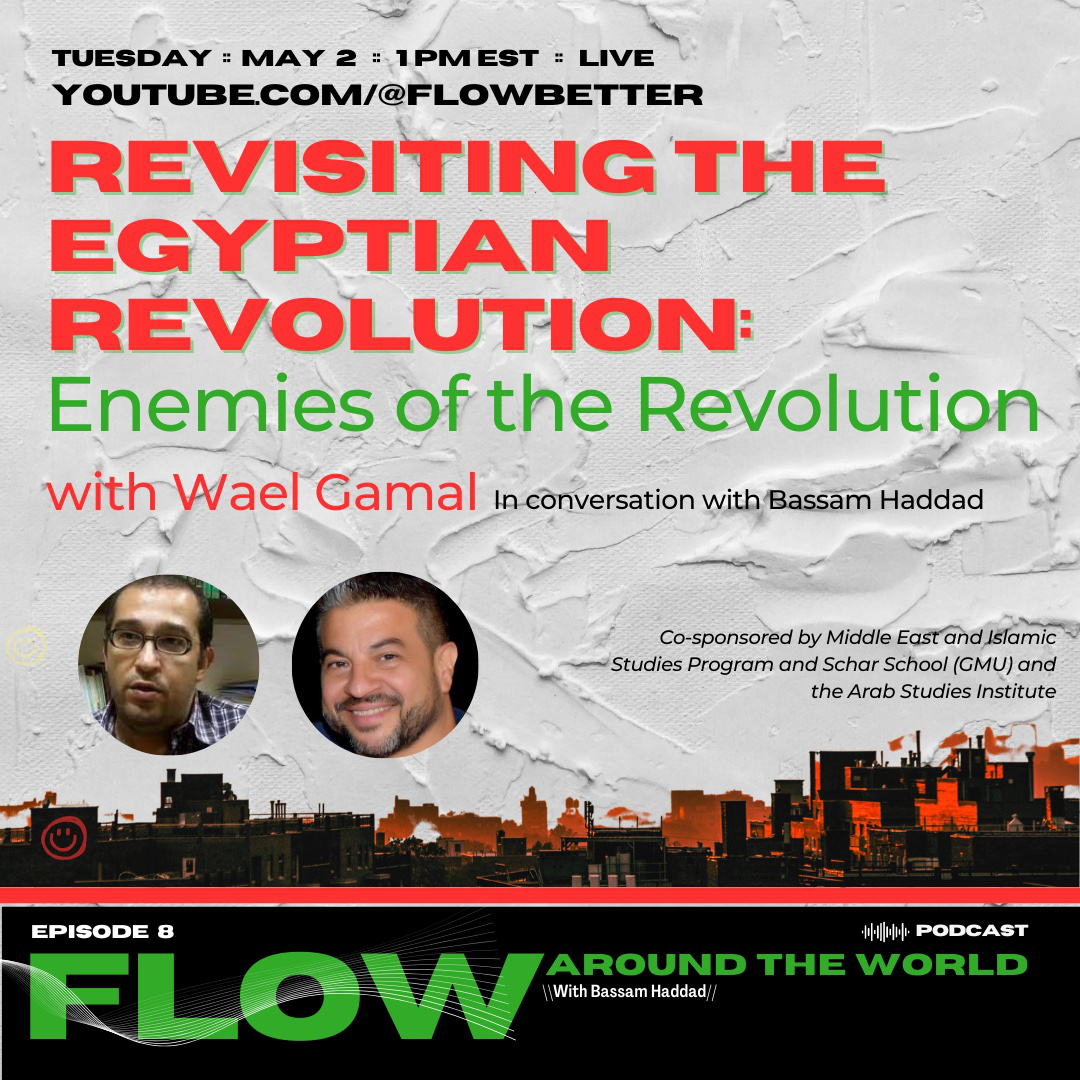 Guest

Wael Gamal is the head of the economic and social rights unit at the Egyptian Initiative for Personal Rights EIPR. He is an Egyptian political economist, journalist, columnist, trainer, and translator. He has more than 20 years of experience in journalism with local and international media. He was the Editor in-Chief of Mada Masr independent web site in 2016-2017 and is currently a Co-Editor of Jadaliyya's "Egypt Page". Wael Gamal was the Head of Research of the Alternative Policy Solution Project at the American University in Cairo. Wael Gamal's work focuses on social inequality, class disparities, debt, fiscal policy and alternative economy in Egypt and Arab countries. He is the author of several papers on social justice, inequality and the political economy of Egypt. He Co-translated Thomas Piketty's "Capital In The Twenty First Century" to Arabic, published in June 2016 by Al-Tanweer and the editor of "The Egyptian Economy In The Twenty First Century", published in January 2017. He is the author of "Rent Capturers: the Political Economy of Debt, Finance and Wealth in Egypt", to be published by Al Maraya in 2023.
Host 

Bassam Haddad is Director of the Middle East and Islamic Studies Program and Associate Professor at the Schar School of Policy and Government at George Mason University. He is the author of Business Networks in Syria: The Political Economy of Authoritarian Resilience (Stanford University Press, 2011) and co-editor of A Critical Political Economy of the Middle East (Stanford University Press, 2021). Bassam is Co-Founder/Editor of Jadaliyya Ezine and Executive Director of the Arab Studies Institute. He serves as Founding Editor of the Arab Studies Journal and the Knowledge Production Project. He is co-producer/director of the award-winning documentary film, About Baghdad, and director of the acclaimed series Arabs and Terrorism. Bassam is Executive Producer of Status Podcast Channel and Director of the Middle East Studies Pedagogy Initiative (MESPI). He received MESA's Jere L. Bacharach Service Award in 2017 for his service to the profession. Currently, Bassam is working on his second Syria book titled Understanding The Syrian Tragedy: Regime, Opposition, Outsiders (forthcoming, Stanford University Press).