[The original version of this essay first appeared in 1+1 Express in Turkish, on March 16, 2023. It was revised by the author for Jadaliyya, and translated into Turkish by Oya Gürsoy and İmran Gökçe Şahin.[1]]
The fortieth day of mourning is an important hallmark in Islam, but at the fortieth day anniversary of the twin earthquakes of February 6th, centered in Turkey's Kahramanmaraş province — which hit both Turkey and Syria — we couldn't even begin collectively mourning those we lost. The Turkish state stopped counting our dead at 50,500. No words or phrases help us convey the pain and terror we experienced and witnessed. Those of us who are not survivors of the earthquake or who did not lose loved ones are afraid that the crimes of the state will be forgotten. All we can do is to remind each other of the truths told by the survivors and the facts to which we have access. We hope that not a single crime will be lost to the past. Remaining in the present tense, we are trying to prepare ourselves for the risks of what Michel Rolph Trouillot identified as the semantic ambiguity of the word history: "an irreducible distinction and yet an equally irreducible overlap between what happened and that which is said to have happened."[2]
The words, screams, and cries of the survivors materialize this irreducible overlap, while the official narratives and claims of the Turkish party-state remind us of the distinction between what happened and that which is said to have happened. So, we want to stay in the present tense, for as long as we possibly can, of what happened on February 6th and its immediate aftermath. We strive to refrain from doing the three things Muriel Rukeyser prescribed in The Book of the Dead: "Forget. Keep silent. Stand alone."[3] This piece is for what's still ahead. I first present an overview of what happened within the 40 days following the earthquakes. I then briefly review the period between the 1980 military coup and February 6, 2023—a period bisected by the 1999 İzmit and Düzce earthquakes. As the Justice and Development Party [AKP] and Recep Tayyip Erdoğan call their rule "New Turkey," I finally differentiate the February 6 earthquakes from the February 6 disaster of New Turkey.
Side by Side with Earthquake Survivors

Since 5 March, we have been lighting candles every evening at 9:00 PM. On the fortieth day of mourning, neither the pain nor the sense of injustice has been alleviated for those who survived and those who care about the consequences of the earthquakes. The candles burn, as if to prevent us from paying attention to the electoral agenda saturating both mainstream and social media. Earthquake survivors still struggle to access drinking water, shelter, and clean toilets. Women and LGBTQIA+ survivors have not had access to hygienic supplies such as sanitary pads. Many of them have been deprived of privacy and a sense of safety for months on end. Outbreaks of infectious diseases have been spreading in a number of areas in the earthquake zone. Despite warnings from experts, these public health concerns have been aggravated by the asbestos released as the result of uncontrolled rubble removal by state institutions and their contractors. 
Investigative reporting, or what remains of it in Turkey, has exposed corruption in construction projects. State institutions and private companies continue to loot the earthquake zone in unexpected and creative ways. On the AKP's side, there is an ongoing and organized effort to obscure the interpenetrating ties between state officials and construction companies.
During the first week after the earthquake, investigative journalist Bahadır Özgür revealed that the Red Crescent [Kızılay] sold earthquake tents that had been purchased or manufactured with public funds to the Ahbap Association, thereby selling what already belongs to the people of Turkey to the people of Turkey who donated to Ahbap, in order to have them delivered to survivors. On February 18th, the public learned that Kızılay also sold high-value clothes, collected as donations, to a private company. According to Yeliz Toy, head of the Bursa branch of Eğitim-İş [Union of Education and Science Workers], although Kızılay bought the tents in the city of Antep, only one and a half hours away from the earthquake zone, 410 tents were brought back to Bursa, ten hours away. There, vocational school students were put to work sewing the Disaster and Emergency Management Presidency's [AFAD] logo on the tents. Only then were the tents with AFAD logos transported back to the earthquake zone in order to be distributed.
While AFAD and Kızılay were looting or delaying aid, politicians and public figures such as Ümit Özdağ started to fuel anti-refugee and anti-migrant hatred on social media, claiming that Syrians and Afghans were looting the rubble. With the spread of this hate speech in an already tense region, many people, including Syrian migrants and Turkish people who were mistaken for Syrians, were subjected to violent attacks. Several Syrian and Afghan earthquake survivors were reportedly denied essential earthquake relief.  
What state institutions and construction giants deemed appropriate for the earthquake survivors continues to shock the wider public. Within the first days after the earthquake, neither AFAD nor any other state agency acted to initiate search and rescue operations. The duration of inaction varied depending on the city or town. AFAD officials awaited commands for long hours and stalled the foreign search and rescue teams who in fact arrived quickly. AFAD officials also stalled mineworkers who traveled to the earthquake zone by their own means, bringing with them support and equipment that they were able to collect through civilian solidarity networks.  
According to translators who worked with the foreign search and rescue teams and mineworkers who rescued hundreds of people with very small numbers and without any advanced equipment, AFAD was entirely absent during the first critical couple of days. When AFAD finally arrived, AFAD teams were not only incompetent, but were themselves continuously slowed down by the chain of command on which Süleyman Soylu, the Minister of Internal Affairs, and President Erdoğan sit. 
The ranks of the state and the military let many freeze or bleed to death as they were shouting and asking for help, according to reports from translator Zeynep Alpar, mineworkers Çetin Erkalkan, Alparslan Türkoğlu, Resul Demir, and the President of Independent Miners' Union, Gökay Çakır. The state has also left survivors to their own devices. The teams of mineworkers, along with a few other civilian groups involving construction engineers, technicians, etc., rescued hundreds of people alive, and continued to remove dead bodies from under the rubble despite the best efforts of AFAD officials to prevent them from doing so. Around February 19th, the Turkish state decided to start removing the rubble with bulldozers and excavators, which meant dismembering deceased bodies and denying thousands of mourners the bodily integrity of their loved ones. Neither social media campaigns (with the tag #stoprubbleremoval) nor the counter advice of experts managed to prevent this premature and economically-oriented state action.
While the state's disaster relief efforts have remained insufficient even after the first few weeks, organized and individual volunteers who flooded the region have made a huge difference in the lives of survivors. To this day, the people of Antakya (Hatay) cannot access sufficient amounts of drinking water. In a video widely circulated on social media, an AFAD personnel said to a survivor who was asking for a bottle of water, "There is no more help. If you don't have money, take the ring on your finger, sell that, and come back here." Civilian solidarity networks continue to mobilize in order to bring more drinking water to Antakya from nearby cities, as well as from Istanbul, Ankara, and Izmir. 
Even as the AKP regime has failed to supply drinking water to disaster areas, it has been swift in handing out contracts to big construction companies.[4] Murat Kurum, the Minister of Environment, Urbanization, and Climate Change, gladly announced that out of the 405 thousand post-quake housing units to be built, 21 thousand have already been allotted their private contractors. 
This post-disaster moment, in which survivors have been robbed of their properties and livelihoods, presents a rare opportunity for state-backed companies to fashion for themselves a new army of cheap surplus labor. Relatedly, post-quake urban reconstruction projects are increasingly short-sighted and devised with exclusive regard for the needs of capital. Architects and urban experts see their social shortcomings as a deliberate extension of the late peripheralization phenomenon: the alienation of the poor by plundering capitalist urbanization. 
Upon capitalists' urban advice, industrial parks, public hospitals, and small community colleges are being positioned deliberately on the peripheries of cities. On 24 February 2023, a presidential decree modified requirements for construction to leave out all legally sanctioned preventative measures except for ground studies. Instead of calling upon engineering expertise and urban savoir-faire to make residential areas quake-safe, the party-state is overseeing a major urban depopulation operation that forces the working class and the poor to unlivable peripheries. Even a disaster of this scale falls short of disrupting accumulation by gentrification.
As these city plans are being drawn up and construction deals are being handed out to cronies, social media and YouTube are filled with stomach-wrenching footage of mass graves and rubble removal missions. The regime's rush to remove earthquake rubble, against example and international norm, has prevented survivors from retrieving the bodies of their loved ones and holding funerals. It falls on us now, survivors and the rest, to resist capitalist hunger, to see the perpetrators of this disaster to justice, and to demand reparations.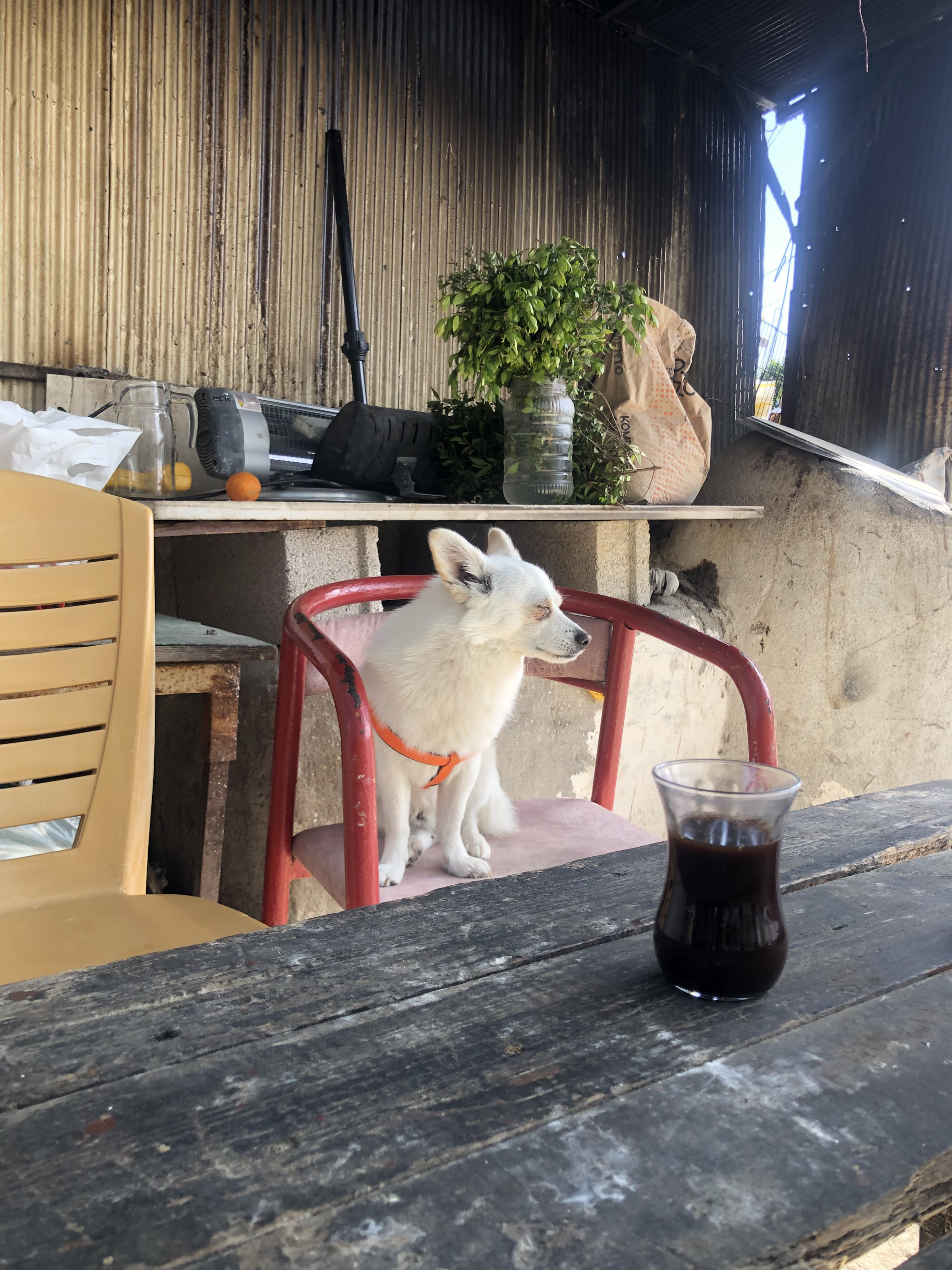 Disaster Capitalism and Erdoğan's New Turkey

New Turkey, devised by the policies and impositions of the IMF and the World Bank in the decade following the 1980 military junta, has assumed its final form with the culturally conservative and neoliberal mold of the AKP regime. With twenty years of political hegemony under its belt, the AKP regime has steered the country to our current catastrophic moment with unknown numbers of the dead under the rubble and the living abandoned to solitude. 
The regime's singular responsibility in producing this catastrophic moment is obvious and internationally well-recognized. Liberal American media presents post-disaster Turkey as yet another story of fatal corruption in the Middle East. According to sociologist Cihan Tuğal, imperial nodes and Western liberal media have not hesitated in their vocal criticisms of the Turkish construction industry for their hand in manufacturing this disaster, even despite their past enthusiasm for the neoliberal transformation and construction-led economic growth associated with the tenure of the AKP regime.
Ironically, these same imperial nodes financed the restructuring of the Turkish neoliberal state following the 1999 Gölcük-Düzce earthquakes and the 2001 economic crisis. They reconfigured the neoliberal orientation of the Turkish state at will and according to global capital flows.  
Historically, this reconfiguration depended on two separate socioeconomic prerequisites. The first prerequisite, that of imposed mass proletarianization, deprived people of their land and agricultural subsistence and created masses with no means to earn a life except by becoming workers, much to imperial delight. 
The second prerequisite, overseen by the AKP regime and condoned by the international sovereigns, dictated that domestic capital was to grow exponentially at the expense of these proletarian masses, especially in the construction and mining industries. The attendant regime of accumulation, exempted from most regulation, grew significantly, with construction and coal mining sectors at the forefront of the so-called Turkish economic miracle.
Naomi Klein posits that disaster capitalism dictates privatization and deregulation in moments of crisis in the name of ensuring safety and reconstruction. While Klein's concept has salience in our moment, the peoples of Turkey experience it uniquely attuned to the region and to the current historical conjuncture. A conjunctural symptom, for instance, can be found in the rhetorical economies of blame. In contemporary Turkey, disaster capitalism is euphemized by the political circulation of words: god-given nature [fıtrat], fate [kader], and—since Amasra coal mine blast on October 14, 2022—fate's plan [kader planı].
Indeed, the AKP regime has been in cahoots with capital to turn disaster into opportunity. Turkey's disaster capitalism leaves behind a trail of euphemisms that paper over the sinister alliance between government and capital, as well as the many oppositional maxims that pry open these euphemisms, such as "not accident, but murder [kaza değil, cinayet]," "not accident, but massacre [kaza değil, katliam]," and "political disaster [politik felâket]." The AKP regime's idiosyncratic state capitalism has normalized deregulation to guarantee maximizing profits for their cadres, and a capitalist world reemerges in its wake with monstrous accumulation and wealth transfer to the rich. 
The left in Turkey targets the first degree of capital's operations: profit and accumulation. At the same time, they defy a modern liberal interpretation of criminal law[5] which maintains that legal responsibility should be tied not to "intent" but to effect and result. This social and legal argument posits that every attempt at deregulation and every instance of overlooking public interest measures carries criminal "intent."
In other words, fate's plan [kader planı] has been an operative logic of the AKP regime since its inception. For the last twenty-one years, we have been governed by a regime that prioritizes ensuring the necessary conditions for capital accumulation wherein disasters are not only expected but greedily desired. 
Following the 2016 military coup attempt, the AKP regime put in place a state of emergency to impose its discretionary and arbitrary rule over all local government authorities, education and cultural institutions, and the private sector. By means of presidential decrees, top-down changes to public offices, imprisonment of opposition figures, and undemocratic closures, the government suppressed all avenues for civil initiative and opposition. The neoliberal regime has evolved into one that capitalizes on moments of disaster and assigns to the disaster-struck masses a terrible fate defined by force and structural incompetence.
The disaster we experience and witness today is not a result of seismicity in the region. Nor is it "the disaster of the century [asrın felâketi]," which the AKP regime would have us believe, as if this were merely a natural disaster. Instead, we are facing the disaster of New Turkey.  
Mass Trauma and the Will to Do Otherwise

In her 2021 work on Hurricane Katrina, the anthropologist Shannon L. Dawdy combs through her interviews with survivors of the disaster, more than ten years later. This second read allows Dawdy to rediscover how survivors related differently to the city landscape following the hurricane. 
Given the obvious nature of the mass trauma, Dawdy turns to psychoanalytic criticism. She observes that resilient survivors quickly resumed the normal pace of life by abandoning the site of their trauma and all the potentially triggering elements that they associate with that landscape. All the survivors who stayed in New Orleans, however, struggled with processing their trauma and moving on, constantly being exposed to landscapes reminiscent of the disaster.
It might be that the AKP regime and their cronies are aware of this mass psychological tendency. In a similar fashion, they propose to depopulate cities and relocate working masses to the urban peripheries. This move is perceived to be the first step for the working classes to go back to work. 
Dawdy, however, unsatisfied with the inadequacy of psychoanalytic concepts, resorts to the practice of "literary listening" as proposed by João Biehl and Peter Locke and inspired by Gilles Deleuze. She reinterprets statements made by survivors, including the metaphorical and the figurative, for their literal meanings. This leads her to conclude that every survivor understands the post-hurricane landscape differently. While for some the landscape looks exactly the way it was before the hurricane, others see it forever marred by the memory of the disaster.
Out of the 13.5 million inhabitants that used to live across this landscape, 1,971,000 people have left the impact areas so far. Both for those who leave and those who stay, the landscape looks much different. Is it possible, then, to conjure a landscape for the bereaved and the disaster-struck that inspires collective hope?
Members of the Independent Miners' Union [Bağımsız Maden-İş], including miners from Soma, descended upon the earthquake zone for rescue missions soon after the disaster. About a week after they returned to their hometowns, I asked retired miner and farmer Çetin Erkalkan how he was feeling. His initial response was: "We rescued 21 people alive; we didn't count the dead ones." Erkalkan had been at the forefront of the miner resistance in Soma and Ermenek between 2019 and 2021, working closely with Tahir Çetin, the founding president of the Independent Miners' Union. "I'm trying to cope by focusing on work," he added on the phone.  
Gökay Çakır, the current president of the Independent Miners' Union said in a video: "I apologize to our people from the bottom of my heart. We couldn't do enough; we could only save so many people." Days before issuing this apology, he had urged the state and mining corporations to send miners to the impact areas in another video.
Miners made clear on every occasion that given better equipment and more human power, they would have rescued more people and living beings from the rubble. The state and mining companies, however, completely brushed their calls aside. President Gökay Çakır cried in an interview: "People died for nothing. I retrieved a body on the twelfth day, deceased maybe an hour before we could reach that pile of rubble. People waited for help trapped under that rubble for twelve days!"
After the Soma mine explosion in May 2014, the ruling AKP claimed a definitive victory in the following elections, stirring controversy. Miners, survivors, and their families became a target for social media users and secular-cynical figures quick to dish out distasteful criticism, going so far as to suggest that, given their electoral behavior, "miners might have deserved what had happened to them."
The February 6 earthquakes mark a shift in the perception of these working masses, formerly objects of casual ridicule and criticism in mainstream discourse for those who cynically engage in political snobbery. To those with an eye toward the political climate of post-disaster Turkey, the state-capital alliance has clearly abandoned people dead and alive under tons of rubble, while working people—miners, forklift operators, construction workers, and more—emerged as lifesavers in this landscape of abandonment. Hundreds would have shared the same dark fate as their neighbors and family members were it not for the workers volunteering their lives and skills.
First to arrive at the scene were workers from mining, construction, and architecture industries, left and socialist political parties, and feminist groups. The pro-Kurdish Peoples' Democratic Party [HDP] aid truck, on its way to distribute heaters to survivors, was confiscated by AFAD; the Workers' Party of Turkey [TIP] and Halkevleri [People's Houses] continued their solidarity work in the region despite many attempts to prevent them from doing so. Survivors, still crying that the government had left them high and dry, recognize this horrifying reality, as do the rest of us. Amid the destruction, pain, and catastrophe, a will to act otherwise emerges through a solidarity network between workers, Turkey's left political faction, and quake survivors.
This coalition-building solidarity must become the clay from which we mold a livable and fair Turkey whose origins extend far beyond the ballot box. This coalition-building solidarity, therefore, must be expanded in the wake of the May 2023 elections.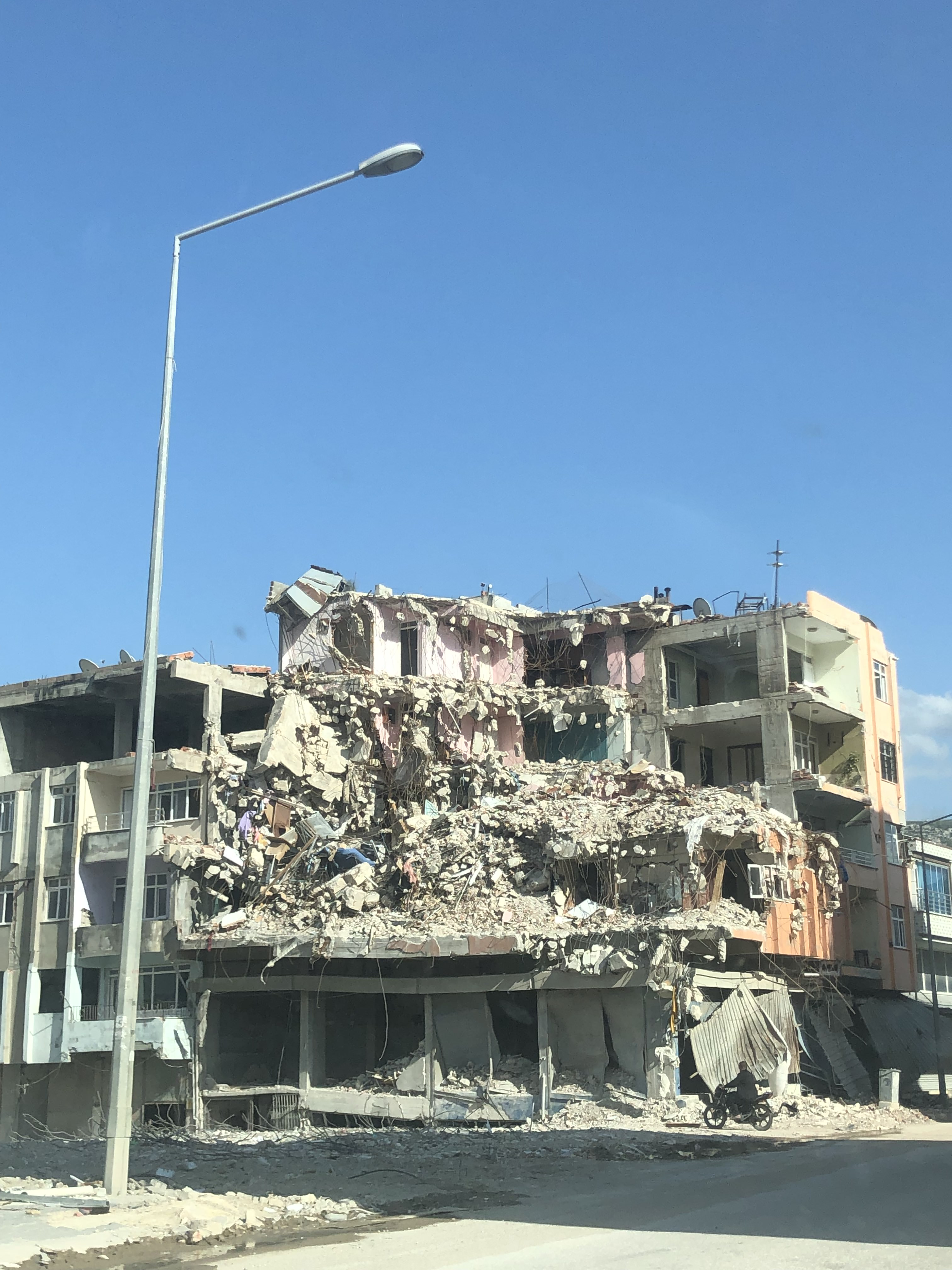 Our Dead Are Looking at Us 

Collective mourning is a luxury in Turkey, if not a crime; the current political landscape does not render grief a concern, further alienating us from our right to grieve. In the words of Çetin Erkalkan, we're only now beginning to grieve "our people buried alive." Whatever comes next will define the political trajectory of our grief and how our dead will be remembered. 
Meanwhile, those trying to mourn were also thrust into a simultaneous critical electoral conjuncture. If the "Nation Alliance"—led by the main opposition CHP—had emerged triumphant from the ballot box, their newly-minted government would have sailed alongside the casualties and survivors of the neoliberal era begun with the 1980 military junta. This change in the iron fist of state power would hardly have erased the histories of gratuitous violence or reshape the neoliberal capitalist web into which Turkey has been thrown. 
The perfect neoliberal catastrophe of our moment was intricately woven around the alliance between Erdoğan and the capitalist classes. If the AKP regime had lost the 2023 elections, would that have possibly reconfigured the relationship between the state and capital? As economist Korkut Boratav maintains, the electoral campaign and political platform of the "Nation Alliance" was unlikely to bring that rupture to the terrain of Turkish politics. 
In light of this, we may ask: is it entirely impossible, given the neoliberal horizon of the Nation Alliance, to conceive oppositional politics in Turkey without disavowing these histories of massacre and catastrophe? That kind of revolutionary politics can only be actualized by the kind of coalition-building between workers and leftist groups in the field, and it is their oppositional politics that we so desperately need. In them, we find solace and hope.
Short story writer Tomris Uyar published a scathing critique of Turkey's intellectuals in 1975, explaining thus: "Charging into action, yes, not waiting around and judging. Consider this: you expect someone else to build a perfect coalition and carry good politics, and only then might you join. Without putting yourself out there, without sharing in the responsibility; you might only exhaust your personal resources if perfection were to materialize before you in political form. This deadlock continues to be a great problem for the intellectual."[6] In post-disaster Turkey, this idealist cul-de-sac remains an equally important hurdle for every individual who doesn't align their politics with that of the regime. 
Regardless of what happened at the ballot box, it is critical for people to organize themselves into those socio-political spaces where "they feel themselves least alien," as sociologist Aslı Odman recently proposed in a social media post. The attendant coalition between the electoral and non-electoral left and workers, with their roots stretching back before the recent earthquake solidarity, will be definitive in the coming weeks. Following the most recent elections, it is once again in our hands to begin building a politics from the bottom, in our local communities and affiliations, in our political organizations, in those places where we feel least alien. 
In 2019, a miner from Soma reflected on his experiences of losing friends to workplace accidents thus: "Here you are, looking at them and alive; and here they are looking at you, dead." Until we can bring the perpetrators of the disaster of New Turkey to justice, all of our grief operates in the present tense. Above and below the ground, our dead are looking at us. We bear the responsibility for shaping our collective future. Our refusal to forget, our grief, and our long road ahead; we have not yet begun.
---

[2] Trouillot, Michel-Rolph. 1995. Silencing the Past – Power and the Production of History. Boston, MA: Beacon Press, p. 3.

[3] Rukeyser, Muriel. "from The Book of the Dead: The Book of the Dead" from The Collected Poems of Muriel Rukeyser (University of Pittsburgh Press, 2006). Reprinted by permission of International Creative Management. URL: https://www.poetryfoundation.org/poems/92726/the-book-of-the-dead-the-book-of-the-dead.

[4] For more, please see Umut-Sen's "Earthquake Observation Report," published online on March 17, 2023: https://umutsen.org/index.php/earthquake-observation-report/. Umut-Sen [Union of Hope] is an entirely independent socialist organization with its members spread across Turkey and beyond. Run by workers and political organizers, Umut-Sen supports worker-led strikes, protests, and independent labor unions only. Umut-Sen members also form and (if they already exist) join rescue and relief efforts on the ground after every disaster in Turkey. 

[5] Talad Asad searches for the origins of the definition of "crime" based on "intention" in liberal law in his book Geneologies of Religion (Johns Hopkins University Press, 1993).