Ten Years On Project Presents
Islamists and the Arab Uprisings

Featuring Abdullah Al-Arian

Wednesday, 2 June 2021
1:00 PM EDT | 10:00 AM PST

Organized by Stanford University Center on Democracy, Development and the Rule of Law
Cosponsored by the Abbasi Program in Islamic Studies at Stanford University and the Ten Years On Project, www.TheArabUprisings.org

For more information, go to thearabuprisings.com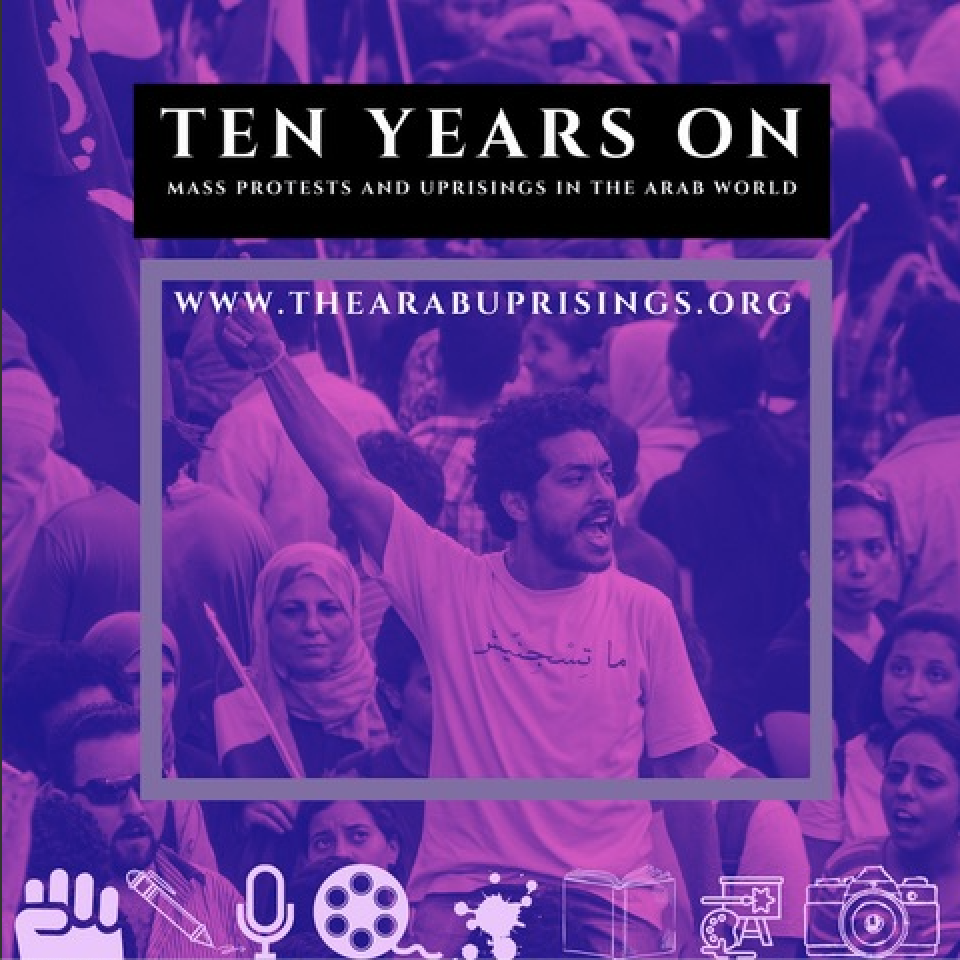 During the height of the mass uprisings against authoritarian rule, excitement about the prospects for a more just and representative political order across the Arab region was often tempered by questions concerning the role that Islamist parties would play in post-authoritarian transitions. Movements that maintained deep social roots but were often on the margins of state power were poised to implement an Islamist political project decades in the making. The outcomes of the subsequent transitions, particularly the legacy of destructive civil conflicts, foreign interventions, and authoritarian resurgence, have frequently obscured attempts to understand the impact of the Arab uprisings on Islamism. 
This talk, featuring Jadaliyya's Critical Currents in Islam page co-editor Abdullah Al-Arian, examines these recent developments by placing them within a broader historical analysis that traces the evolution of Islamist thought and activism from its tentative embrace of the nation state to its wholehearted entry into national party politics. It argues that, by the eve of the uprisings, the posture of Islamist movements reflected a set of political commitments that had emerged largely at the expense of their ideological program and social mission. Rooted in the historical and recent acceptance of state institutions and political structures, expressions of Islamism by parties across the Arab region reflected a shift that subsumed long held beliefs beneath the needs of (alternately or in combination) democratic pluralism and political expediency, most clearly visible in the transformation of Tunisia's Ennahda Party. That tension has been exacerbated in the wake of political defeats experienced by many of these movements, particularly Egypt's Muslim Brotherhood. While the "Islamist idea" is likely to endure its current bout with state repression, its survival as a political force in the future will depend on its determination to complete this evolution, a process that was both accelerated and interrupted during the critical moments of the Arab uprisings.
Featuring

Abdullah Al-Arian is an assistant professor of history at Georgetown University`s School of Foreign Service in Qatar and the author of Answering the Call: Popular Islamic Activism in Sadat`s Egypt (Oxford, 2014). During the fall of 2014, he was also a Visiting Scholar at the Center for Middle East Studies at the Josef Korbel School of International Studies at the University of Denver. He is co-editor of Jadaliyya`s Critical Currents in Islam page.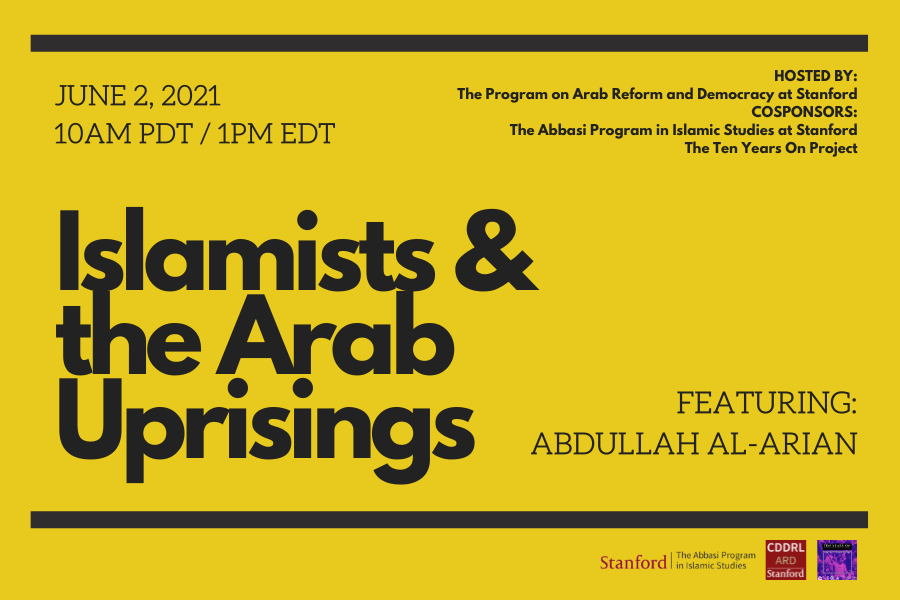 This event is part of the Ten Years on Project, a year-long series of events, reflections, and conversations created to commemorate the tenth anniversary of the start of the Arab uprisings in Tunisia. We launched this project in order to interrogate and reflect on the uprisings, with the hope of producing resources for educators, researchers, students, and journalists to understand the last decade of political upheaval historically and in the lived present.
Watch all of our previous Ten Years on events here:
Organizers: Arab Studies Institute, Princeton's Arab Barometer, George Mason's Middle East and Islamic Studies Program.
Co-Sponsors: Georgetown University (Center for Contemporary Arab Studies), American University of Beirut (Asfari Institute), Arab Council for the Social Sciences, Brown University (Center for Middle East Studies), UC Santa Barbara (Center for Middle East Studies), Harvard University (Center for Middle East Studies), University of Exeter (Institute of Arab and Islamic Studies), Birzeit University (Department of Political Science), University of Chicago (Chicago Center for Contemporary Theory), Stanford University (Program on Arab Reform and Democracy, Stanford University), AUC Affiliates, Georgetown University (Qatar) Center For International And Regional Studies (CIRS), The Global Academy (MESA Affiliated), Institute of Palestine Studies.