Ten Years On Project Presents
Exploring the New Regional Dynamics of the Middle East

Wednesday 26 May 2021
1:00 PM Washington D.C. | 6:00 PM London | 8:00 PM Beirut
For more information, go to thearabuprisings.com
Co-sponsored by  the Arab Council for Social Sciences and the Institute of Arab and Islamic Studies, University of Exeter
Featuring:
Seda Altug (Bogazici University)
Olfa Lamloum (Tunisia Country Director, International Alert)
Maziyar Ghiabi (University of Exeter)
Arang Keshavarzian (New York University)
Rima Majed (American University of Beirut)
Rafeef Ziadah (SOAS, University of London)
Moderators: Seteney Shami (ACSS) and Adam Hanieh (University of Exeter)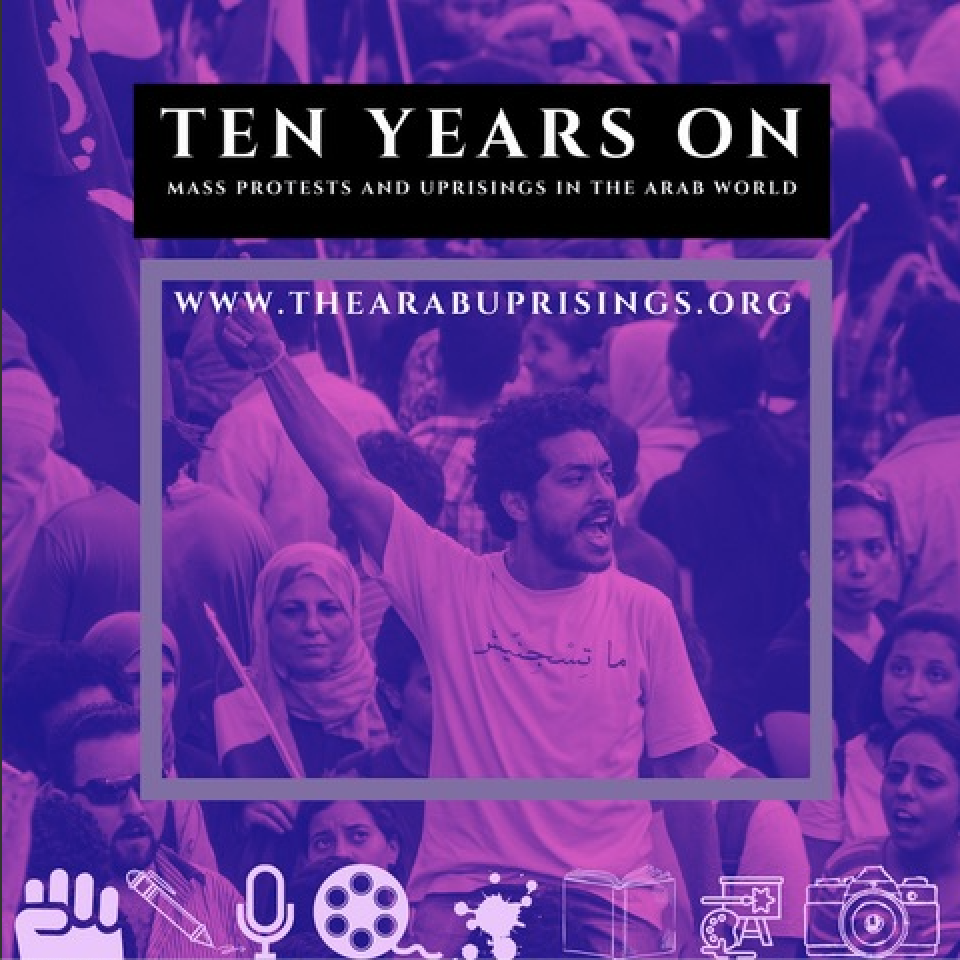 The last decade has witnessed deep changes to the regional dynamics of the Middle East. Millions of people have been displaced within and across the region, disrupting existing territorial arrangements and producing a range of new cross-border networks and political and economic ties. Struggles over regional influence have generated complex patterns of inter-state rivalries and reconfigured regional alliances in unprecedented ways. Closely coupled to these unstable political dynamics are changing trade, finance, and investment flows, with new relationships evolving between Middle Eastern states and neighbouring regions such East and West Africa, South Asia, and the Balkans.

This signature event will explore some of these themes and their implications for how we understand the Middle East as a 'region' or 'area'. What new cross-border flows have emerged in the Middle East over the last decade, and how do these challenge standard social science approaches to the Middle East? How can we integrate the pluralities of the Middle East – including those of non-Arab majority states – into a study of the region, in ways that move beyond the constraints of competing nationalisms, geographical silos, and disciplinary boundaries? How do we recognize regional patterns of unevenness, marginalization, and dispossession, while avoiding homogenizing accounts that flatten the Middle East as an area in uniform 'decline' or 'crisis'? How is the Middle East located within the changing global order, and what new relationships might be forming between the region and other areas of the world system? 
Speakers 
Moderators