Live with ASI is a monthly broadcast program that showcases recently published content from the Arab Studies Institute's various branches. This content includes articles, reviews, pedagogical resources, podcasts, and more. Also featured in the broadcast are brand new interviews and discussions with authors and contributors.
This month co-hosts MK Smith, Bassam Haddad and Nadya Sbaiti highlighted several newly released books that are featured in New Texts Out Now series and also offered some Must Read selections which also featured some New Texts, which both discuss the post colonial development of Oman and respectively.
The episode also features interviews with Katty Alhayek, Brahim El Guabli, Amir Marshi, Mouin Rabbani, Zeynep Gambetti, Mekarem Eljamal, and Dina Hadad. 
NEWTON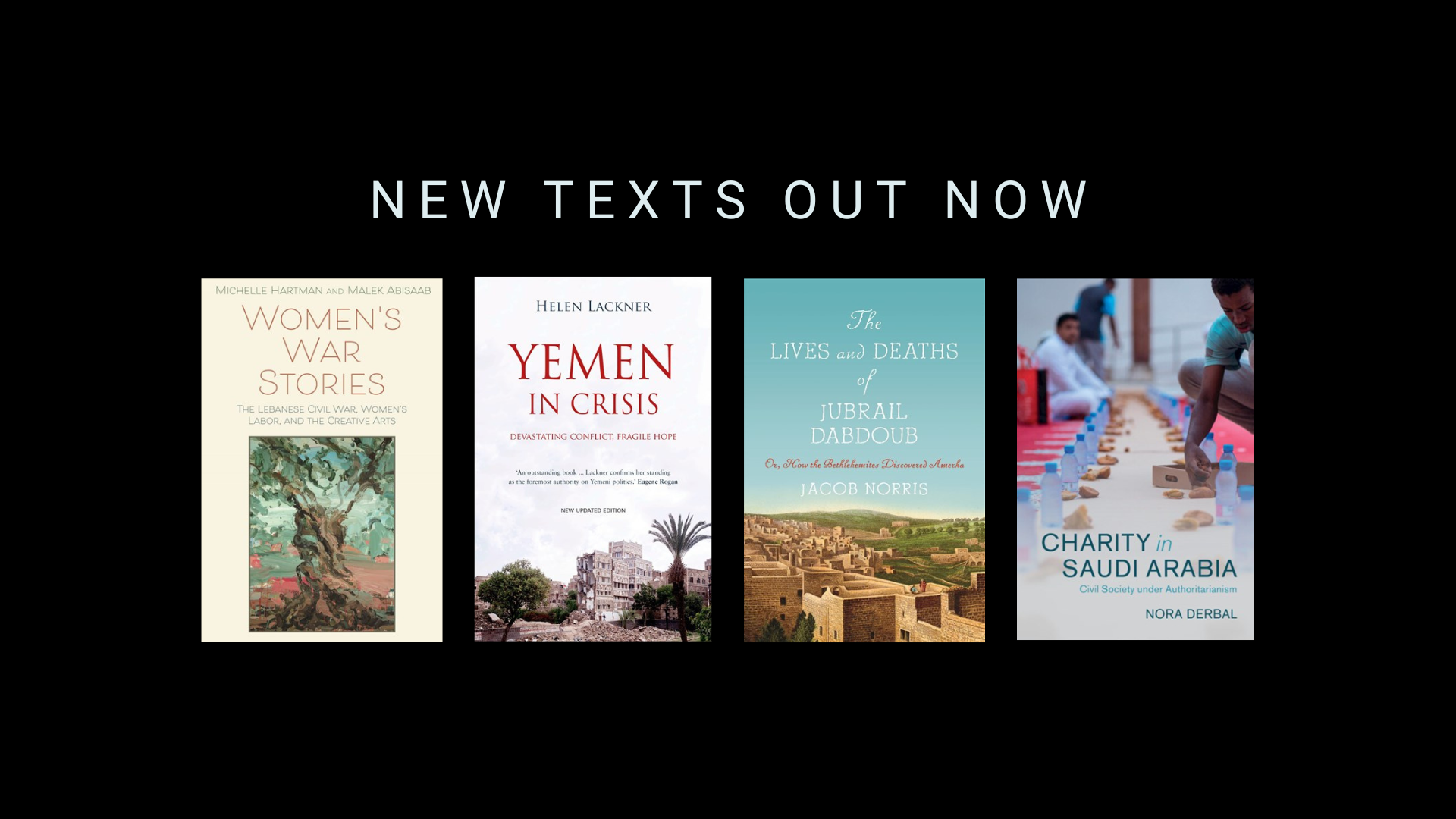 MK, Bassam and Nadya highlighted fascinating interviews with several authors, including Michelle Hartman and Malek Abisaab, who have written a book highlighting the stories of working women during the Lebanese Civil War. There are also discussions with Helen Lackner about her book "Yemen in Crisis, Jacob Norris about his new work "The Lives and Deaths of Jubrail Dabdoub", and Nora Derbal discussing "Charity in Saudi Arabia: Civil Society Under Authoritarianism. 
FLOW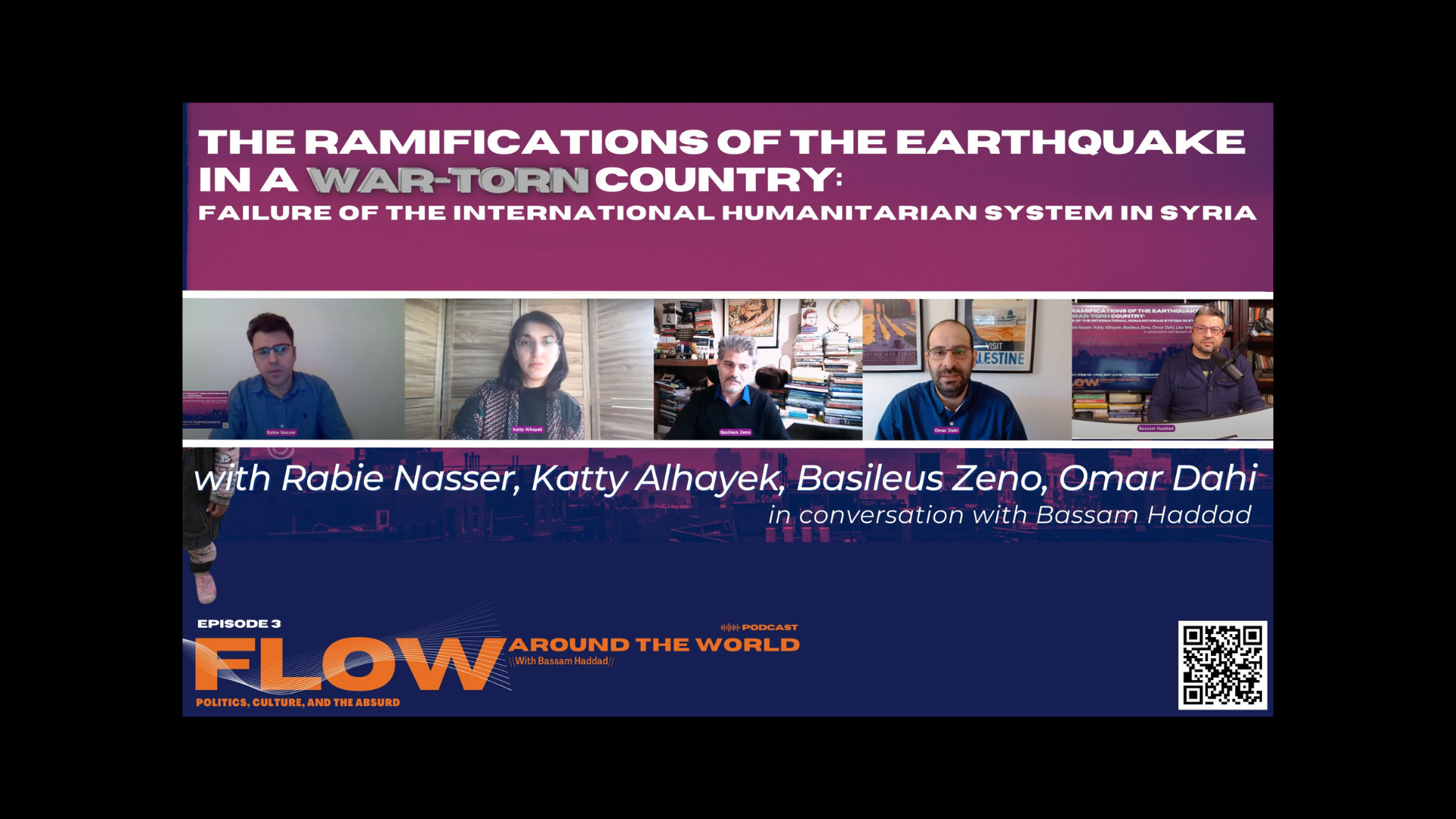 Recently on the Flow podcast, LWA host Bassam Haddad spoke with a panel of experts about the situation in northern Syria following the earthquake. Among them Katty Alhayek, an Assistant Professor in the School of Professional Communication at Toronto Metropolitan University in Canada. Katty reflected on the conversation and gave us updates on the situation.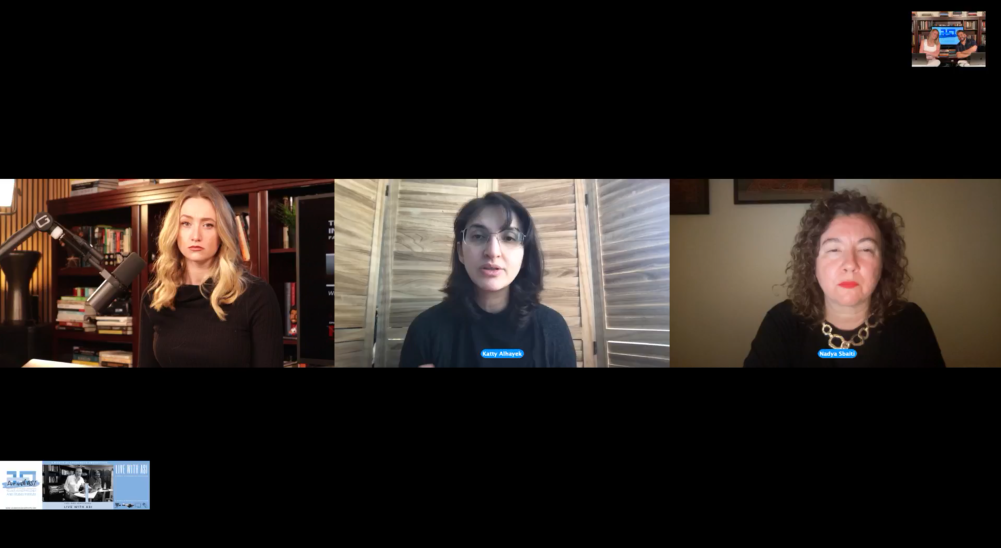 Katty Alhayek offers her thoughts on the situation in northern Syria.
 
MOROCCO AND FOOTBALL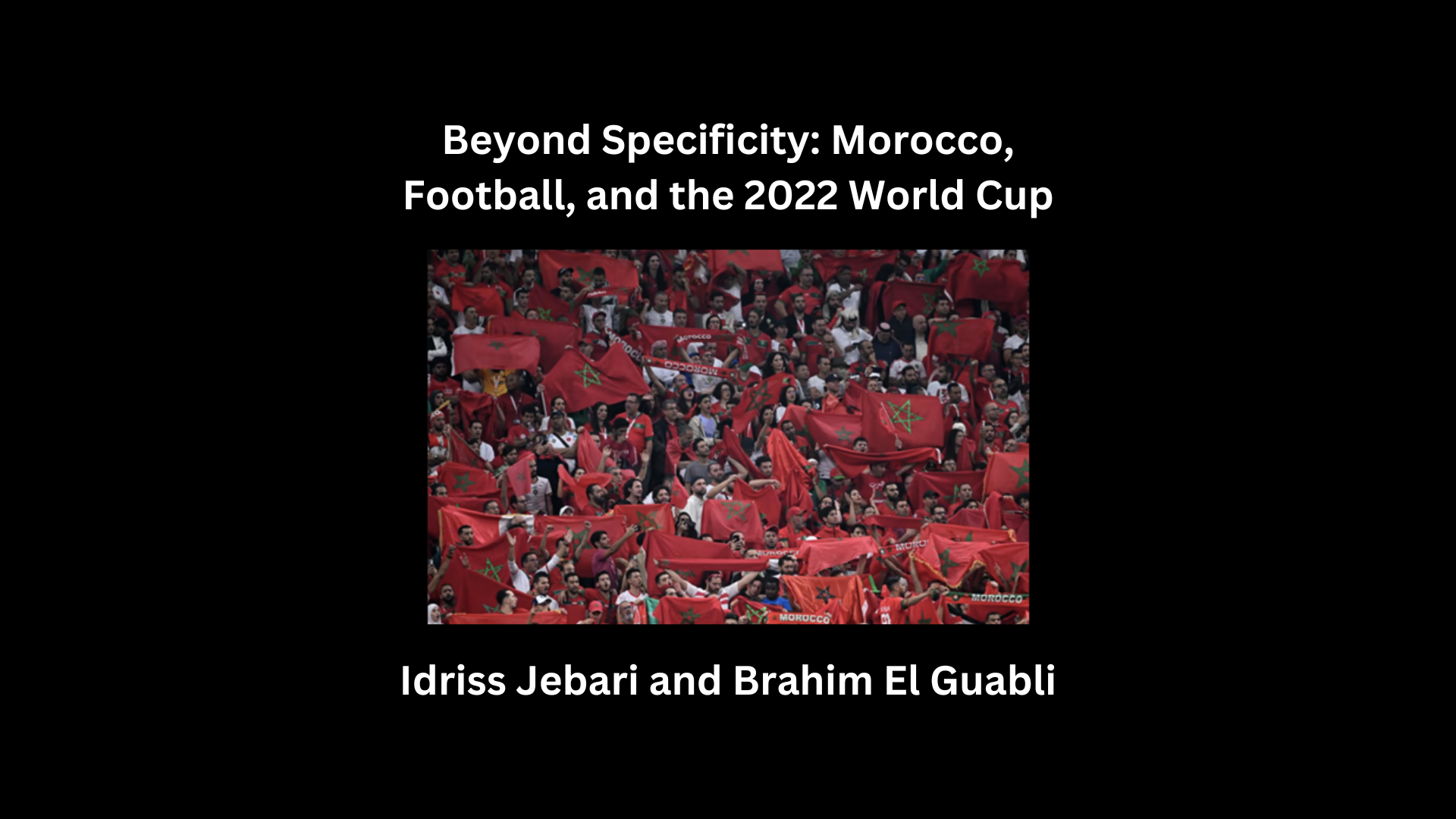 Brahim El Guabli is a Moroccan scholar and Assistant Professor of Arabic Studies at Williams University. In the wake of Morocco's thrilling World Cup run, he and some colleagues have begun a dossier of online articles on Morocco, Football, and the social and political implications of the game in the region.He joined LWA to discuss a new piece in the dossier that he published alongside Idriss Jebari.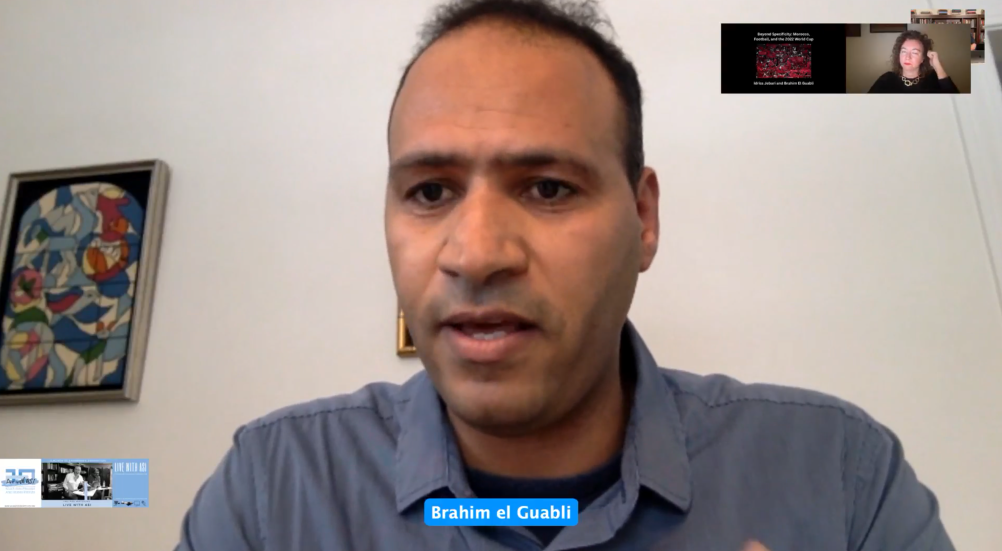 Brahim el Guabli discusses upcoming work in the Morrocco football dossier.

STATUS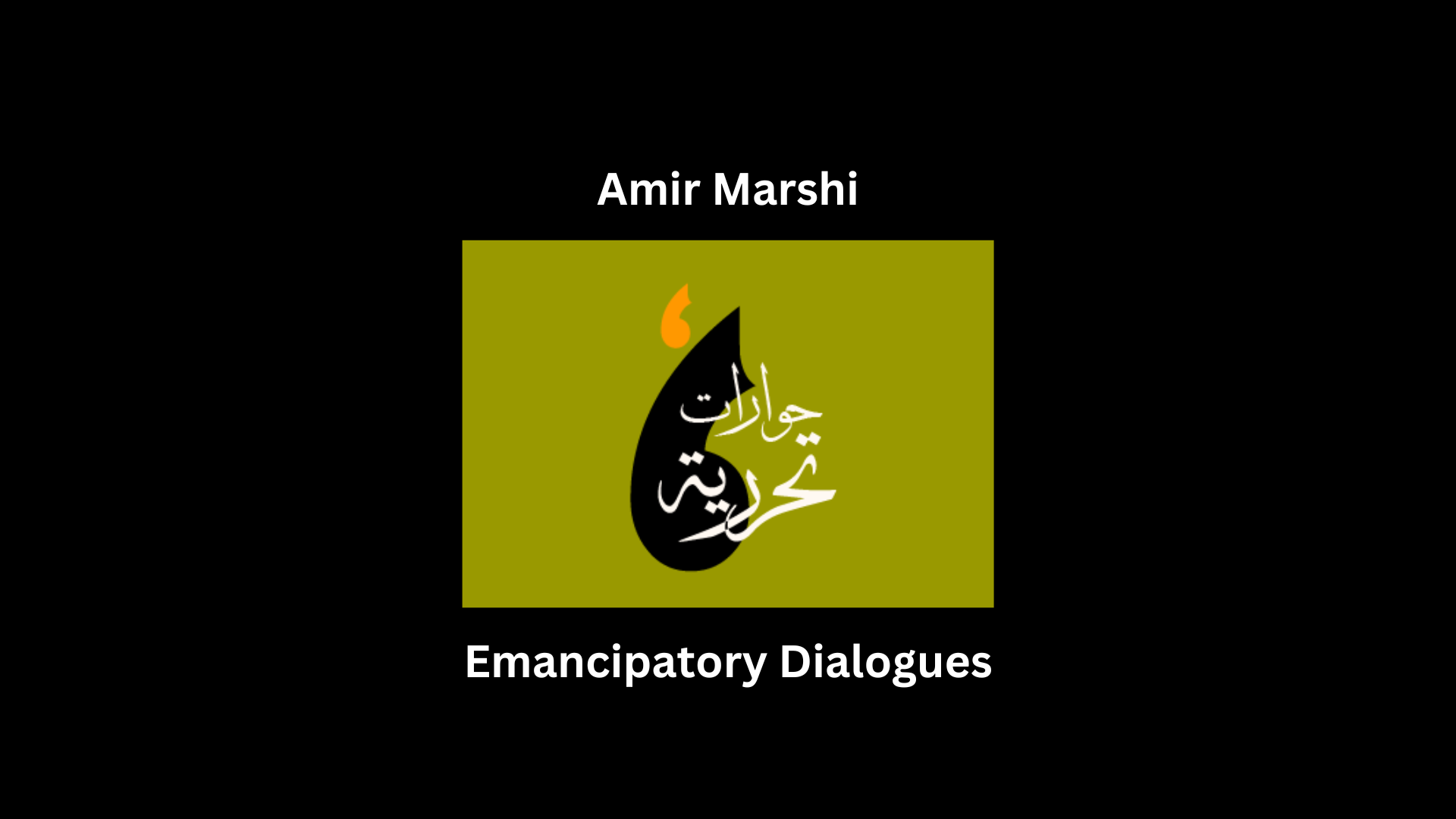 LWA was joined by Amir Marshi, a student activist and researcher, to discuss the Status series Emancipatory Dialogues, which consists of conversations that take place between researchers who deal with the Palestinian experience in the academic context in several research fields. 
He offered reflections on the series, and spoke a bit about the context of organizing around Palestine in the current moment. 
Amir Marshi in conversation with Nadya Sbaiti and Bassam Haddad.

Mouin Rabbani then joined the broadcast in order to offer some thoughts and updates on the current situation in the West Bank, as well as the newly formed government in Israel.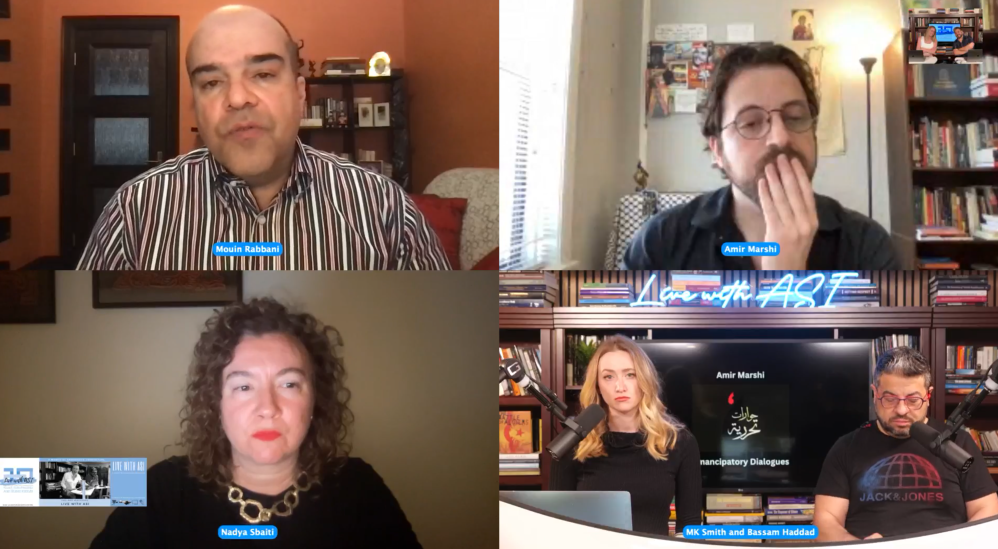 Mouin Rabbani in conversation with Amir Marshi and the LWA team.

Jadaliyya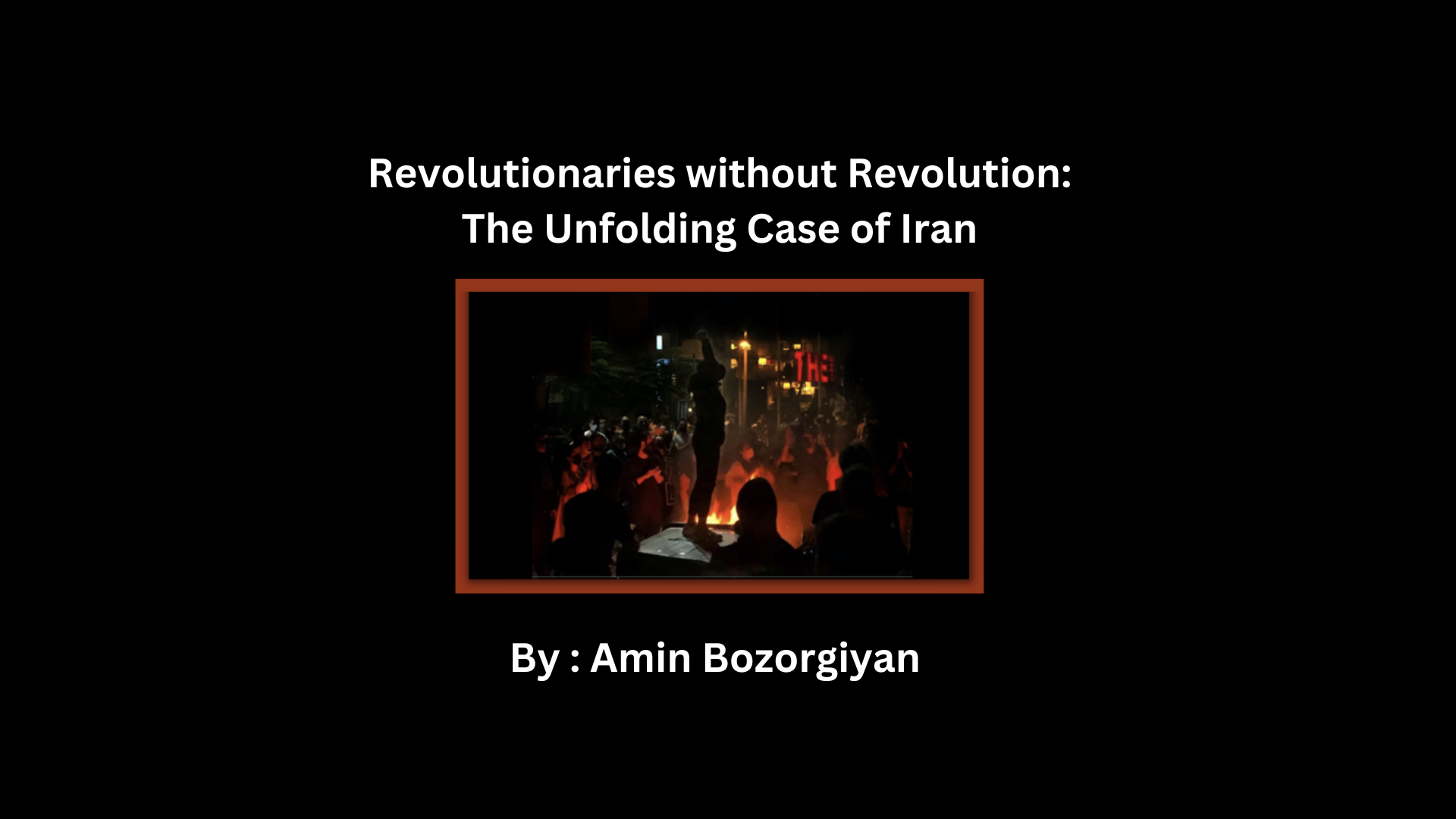 Nadya then highlighted a new piece published in Jadaliyya by Amin Bozorgiyan titled "Revolutionaries with Revolution: The Unfolding Case of Iran" which frames the protests in Iran in the context of the global neoliberal order
Amin Bozorgiyan: Revolutionaries without Revolution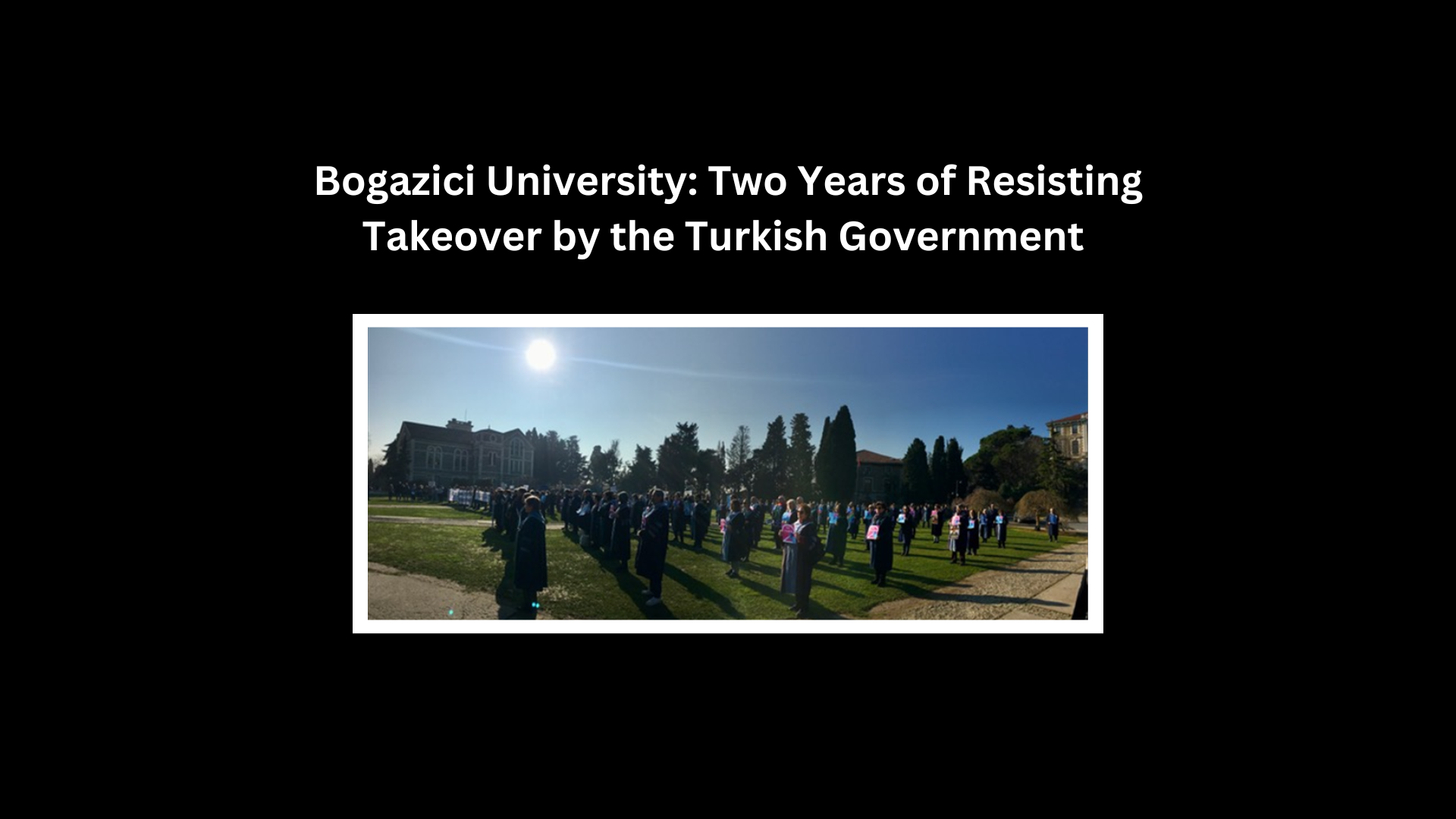 Staying with Jadaliyya, the broadcast was joined by Zeynep Gambetti, a retired professor at Istanbul's Bogazici University, who spoke about a piece that she and three other colleagues had recently published which describes the latest attempts by the Turkish state to seize control of the university, and the resistance it continues to face from faculty. Zeynep put these latest developments in context of the government's response to the earthquake as well.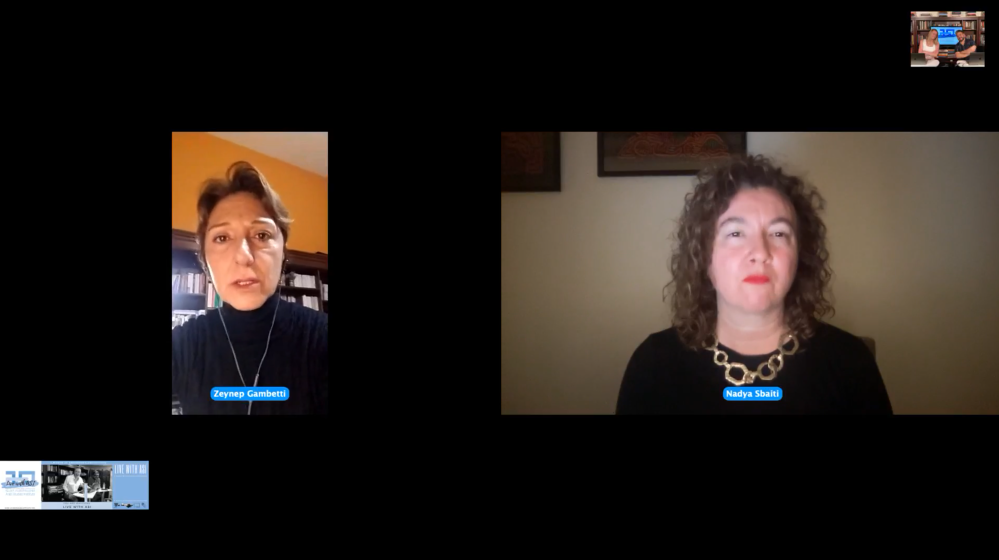 Zeynep Gambetti in conversation with Nadya Sbaiti.
 
MESPI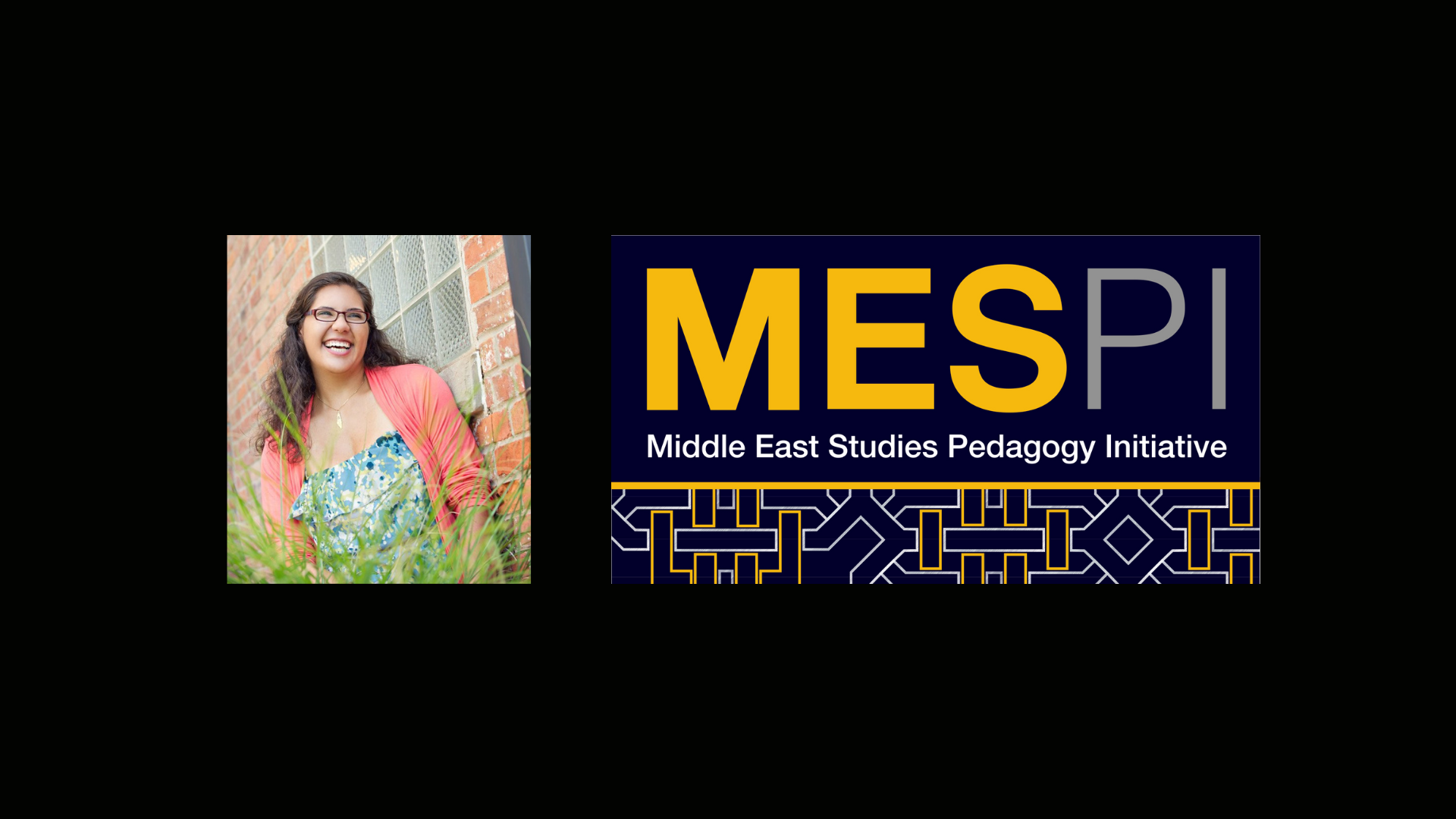 Associate Editor of the Middle East Studies Pedagogy Initiative, Mekarem Eljamal, then joined to give a preview of the knowledge production coming out of the initiative next month.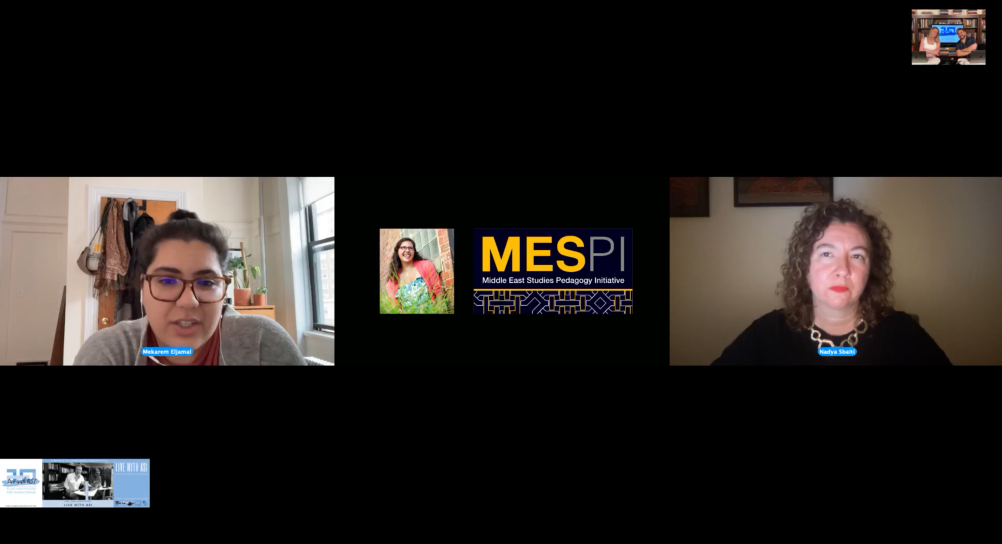 Mekarem Eljamal speaking with LWA.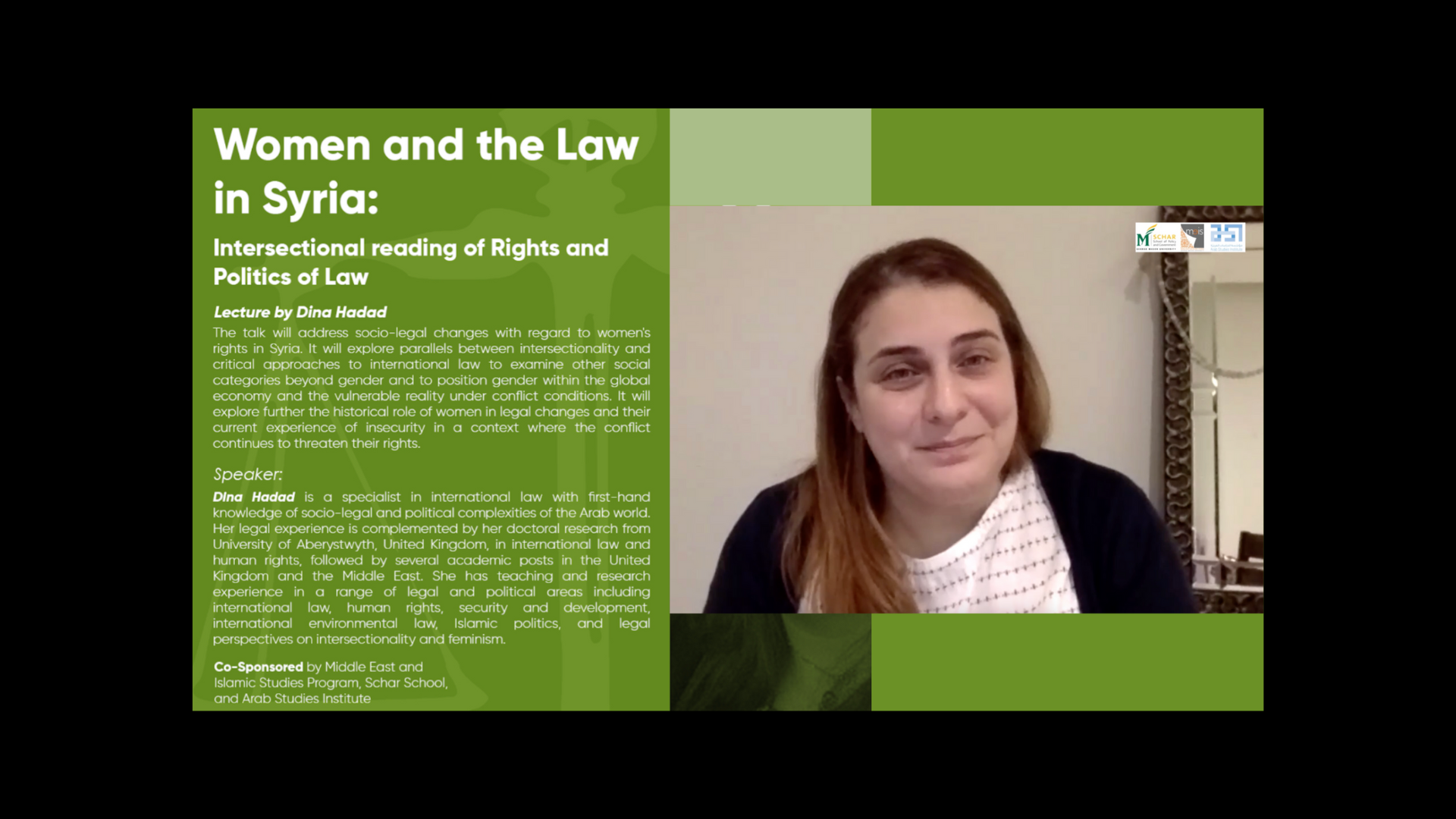 The final interview of the program was a pre-recorded segment with Dina Hadad, who is a specialist in international law with first-hand knowledge of the socio-legal and political complexities of the Arab world. She recorded a lecture for Jadaliyya which addresses socio-legal changes with regard to women's rights in Syria.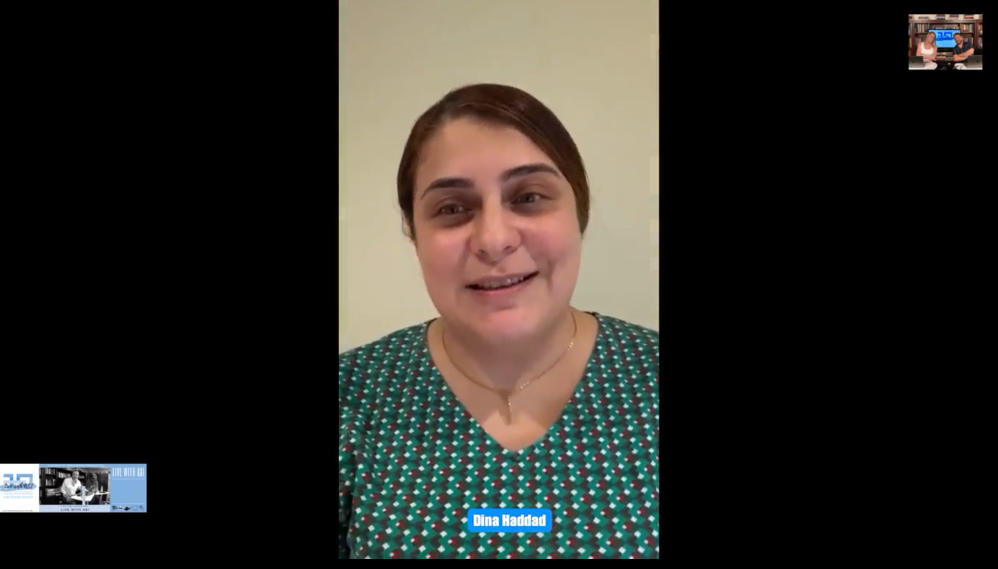 Dina Hadad on a changing society for women in Syria.
 
MUST READS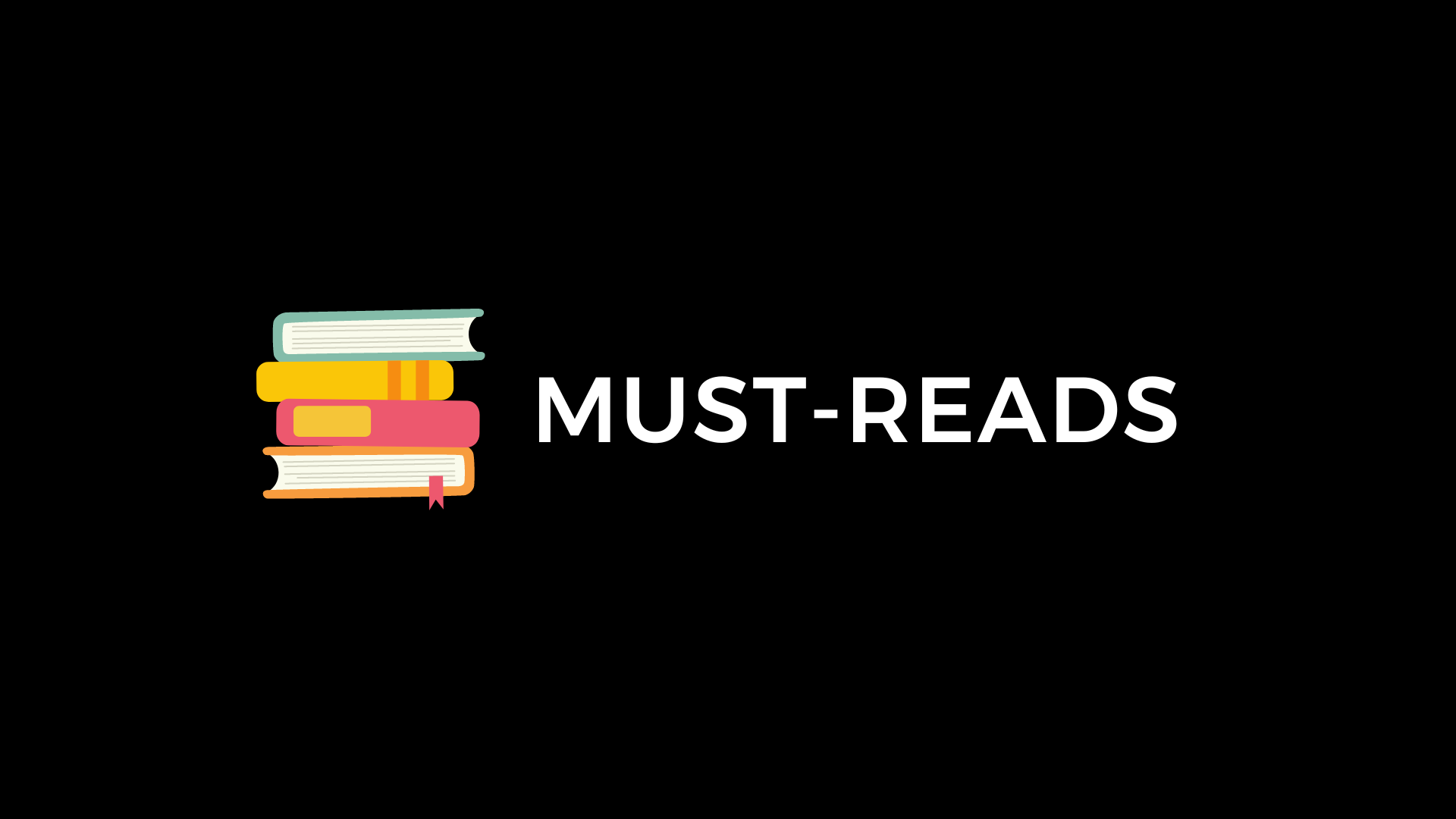 As always Mk and Bassam wrapped up the broadcast by offering some must reads, both of which were from NEWTON this time around.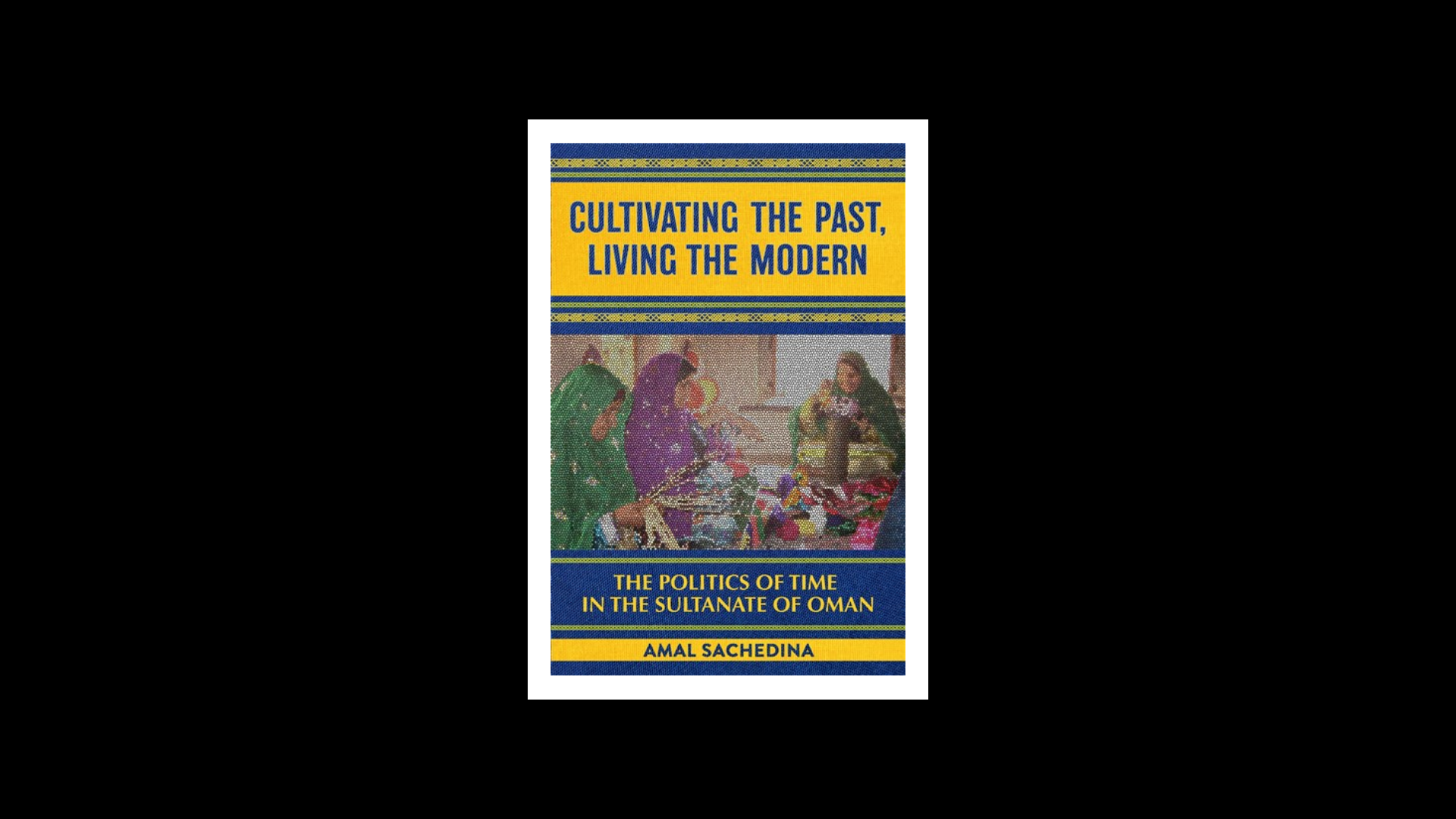 They recommended Amal Sachedina's book called "Cultivating the Past, Living the Modern: The Politics of Time in the Sultanate of Oman" on the development of a country which is all too often overlooked in Middle East studies.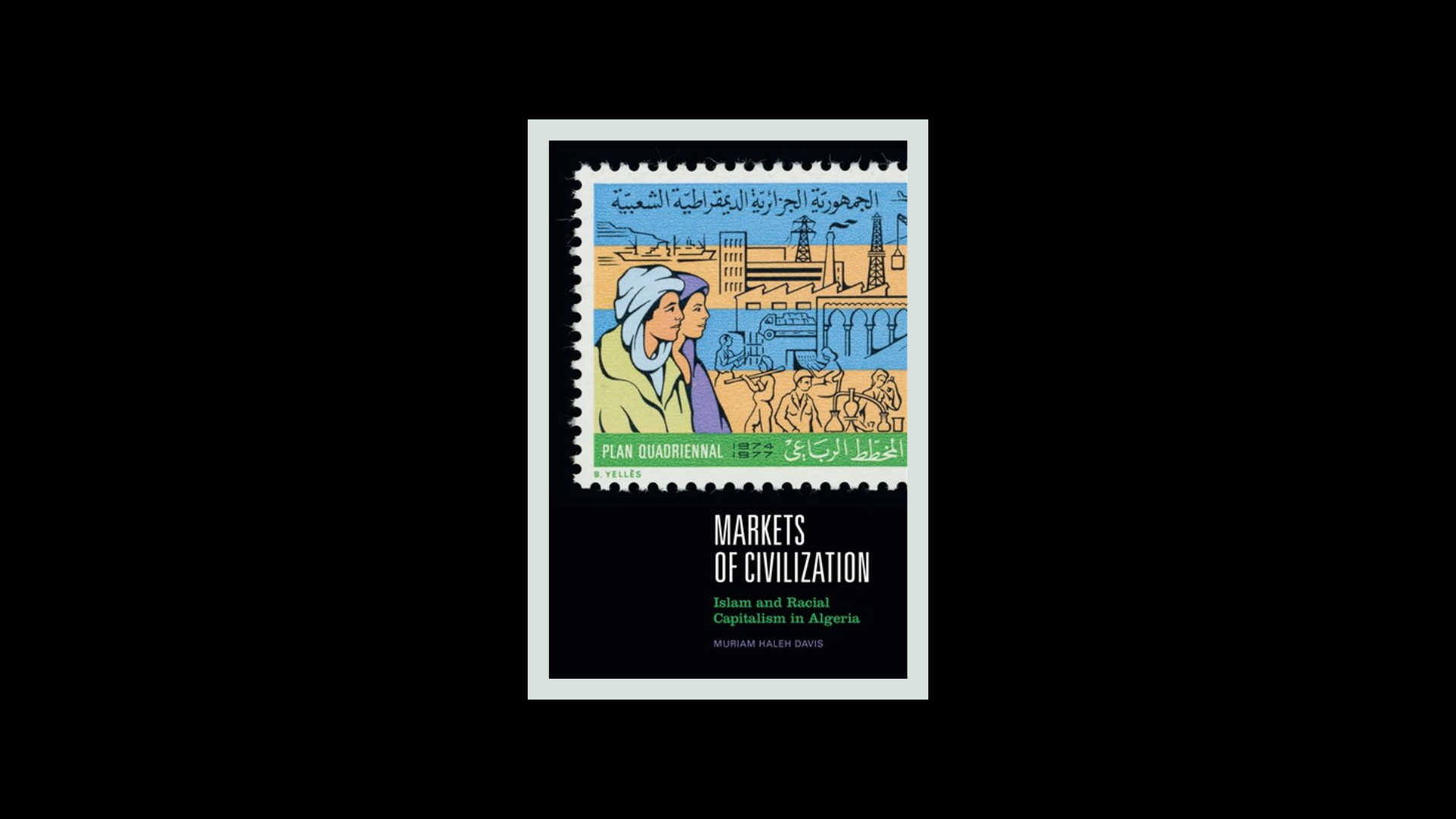 They also discussed Muriam Haleh Davis' interview with NEWTON regarding her new book "Markets of Civilization: Islam and Racial Capitalism in Algeria" which tackles the relationship between decolonization, economic development and Islam.