Theory Buzz Podcast Episode 3


Ugly Freedoms
A Book Talk with Libby Anker
Hosted by Basssam Haddad

Thursday, 20 April | 1:00 PM EST


On this episode of Theory Buzz, Bassam Haddad speaks with (our usual) co-host Libby Anker on her book, Ugly Freedoms (Duke University Press, 2022). Visit www.TheoryBuzz.com for more information. 
Theory Buzz Podcast is a monthly podcast that brings authors, books, theory, and the world together in a dynamic way. Away from both lofty pretenses and empiricist disdain, we cut through the jargon to elucidate important ideas and emphasize their significance to our moment. Every month, we hold a friendly but productive conversation with an author of a recent book in social theory, broadly conceived (don't hold us to account on "recent"). Our conversations will address the history and trajectories of these works, while emphasizing their relevance to, and impact on, the worlds we live in.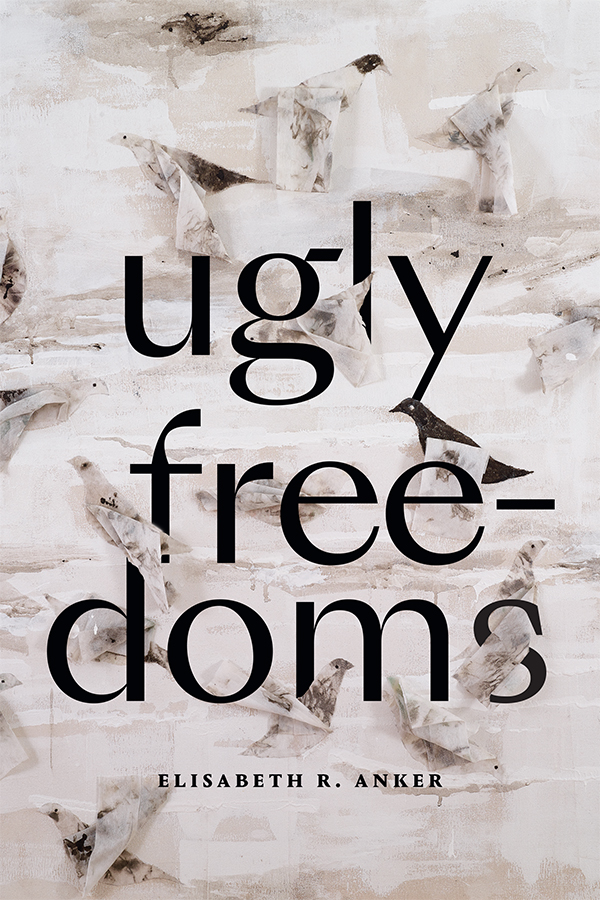 In Ugly Freedoms Elisabeth R. Anker reckons with the complex legacy of freedom offered by liberal American democracy, outlining how the emphasis of individual liberty has always been entangled with white supremacy, settler colonialism, climate destruction, economic exploitation, and patriarchy. These "ugly freedoms" legitimate the right to exploit and subjugate others. At the same time, Anker locates an unexpected second type of ugly freedom in practices and situations often dismissed as demeaning, offensive, gross, and ineffectual but that provide sources of emancipatory potential. She analyzes both types of ugly freedom at work in a number of texts and locations, from political theory, art, and film to food, toxic dumps, and multispecies interactions. Whether examining how Kara Walker's sugar sculpture A Subtlety, Or the Marvelous Sugar Baby reveals the importance of sugar plantations to liberal thought or how the impoverished neighborhoods in The Wire blunt neoliberalism's violence, Anker shifts our perspective of freedom by contesting its idealized expressions and expanding the visions for what freedom can look like, who can exercise it, and how to build a world free from domination.
Previous Podcast Episodes

Mahmood Mamdani, Neither Settler Nor Native (Harvard University Press, 2020)
Wendy Brown, In the Ruins of Neoliberalism (Columbia University Press, 2019)
Guest

Elisabeth Anker is Associate Professor of American Studies and Political Science at the George Washington University, and co-editor of the journal Theory&Event. She is the author of Ugly Freedoms (Duke, 2022) and Orgies of Feeling: Melodrama and the Politics of Freedom (Duke 2014).  She has written for The New York Times and she is also a media contributor on television, where she regularly discusses current events on Al Jazeera English, Al Jazeera Arabic, CNN, BBC and other networks.
 
Host