[This article is part of the Roundtable Discussion: "Remembering Gezi—Beyond Nostalgia Ten Years On" produced by Jadaliyya's Turkey Page Editors. Read the roundtable introduction by guest editors Birgan Gökmenoğlu and Derya Özkaya and see the other articles of this roundtable here. Bu metnin Türkçe çevirisini burada bulabilirsiniz.]
Electoral alliances emerged as a significant form of political representation in Turkey, particularly following the transition from the parliamentary to the presidential system in 2017. Pre-election alliances were also operationalized by different segments of political opposition to combine their weakened forces into a collective resistance to the ruling Justice and Development Party [Adalet ve Kalkınma Partisi, AKP] government and President Erdoğan's unrestrained hegemony and ever-increasing political repression. Particularly during the latest parliamentary and presidential elections, researchers, analysts, journalists, and the wider public have widely discussed the role of electoral alliances in Turkey's politics, their strategic programs, working principles, and election campaigns.
There is an urgent need to consider precisely what kind of opportunities and contradictions these new electoral alliances present in Turkey; however, this is not my aim here. Quite the reverse, I invite a shift of attention from party politics to politics from below and focus on the local urban alliances that emerged as the byproducts of popular uprisings during the summer of 2013. I aim to provide a glimpse of how the post-Occupy political landscape was experienced at the level of local opposition movements, taking you on a short journey into the inner circles of local urban activists by building on the ethnographic research I conducted in 2016 and 2017 with Gezi protestors and local activists who have led or been involved in these self-organized citizen initiatives in Istanbul and Eskişehir.
From the City Squares to Urban Neighborhoods: Post-Occupy Local Politics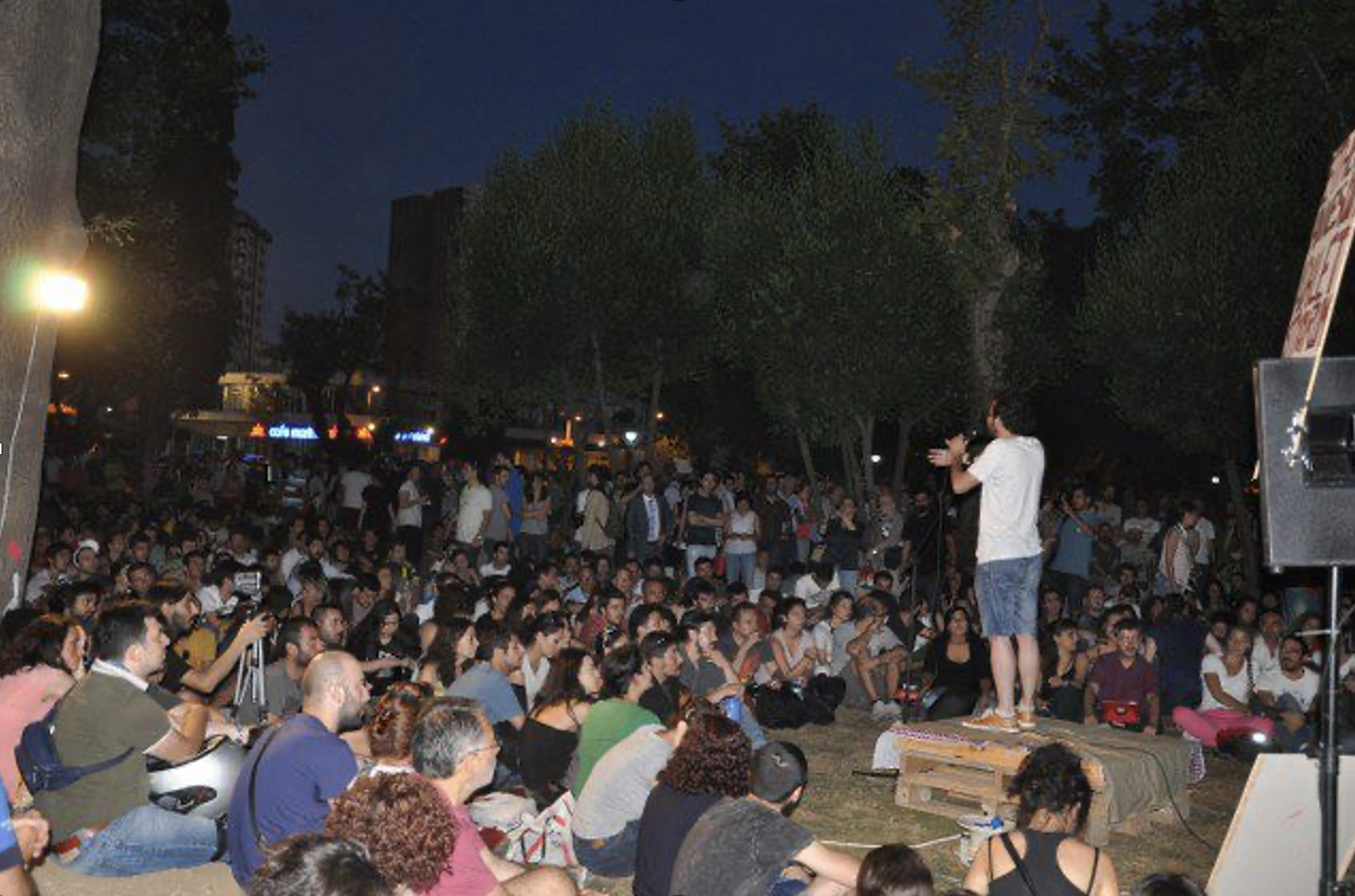 Photo 1: Yogurtcu Park Forum, Kadiköy, Istanbul (28 June 2013) Source: Halkevleri.


Following the violent eviction of Gezi Park and Taksim Square in Istanbul and the dismantling of encampments in many Anatolian cities in the summer of 2013, tens of thousands of protestors initiated public forums in various districts of many cities until the fall of 2014. As an embodiment of one of Gezi's main slogans, "Everywhere is Taksim, resistance everywhere," these park forums decentralized the uprisings, reaching more participants in their regular locales. They have also become catalysts for grassroots political mobilization, fostering discussions on the potential for socio-political transformation from below. Gezi forums facilitated extensive deliberations on ongoing resistance and its possible future, collective decision-making on local and nationwide problems, and organized protests, workshops, thematic working groups, and panels on various topics, including the right to the city, fundamental rights against police violence, sexual violence, urban and ecological resistance, etc. Moreover, they have appeared as places of encounter, producing new affective attachments and feelings of solidarity and belonging among those who had been discriminated against, marginalized, or excluded from politics.
While the park forums initially generated reassuring feelings shared and also reproduced by their regular participants, they were not easily transformed into broader political organizing. The complexities of decision-making processes, increasing workloads combined with an insufficient number of volunteers, and declining participation over time led to discontent among the forum organizers. Sharing the collective feelings of being excluded from the decision-making processes or disappointment that arose from the never-ending and inconclusive discussions among the same political actors, some of the regular participants of park forums stepped back, while others created alternative organizations calling for more localized politics. Even though they were not able to preserve the expansive socio-political composition achieved immediately in the aftermath of the uprisings, these park forums inspired the formation of self-organized local networks of political activism with new repertoires of collective action, which I call "post-Gezi local urban alliances."
One notable example is the Yoğurtçu Park Forum in Istanbul, which gave rise to various collectives in the following months and years, such as Yoğurtçu Women's Forum, neighborhood assemblies, squats, consumption cooperatives, urban defense initiatives, and many more. These alliances brought the residents in the respective neighborhoods and districts — who were predominantly anti-government and left-wing citizens and voted mostly for the main opposition parties in the parliament — together with the local political actors, who were mostly leftists, socialists, feminists, and urban activists with (in)direct connections to particular political organizations. While some alliances successfully engaged a diverse range of participants from different ethnic, political, social, and cultural backgrounds, many primarily consisted of politically affiliated young activists and older left-wing, secular, middle-class neighbors.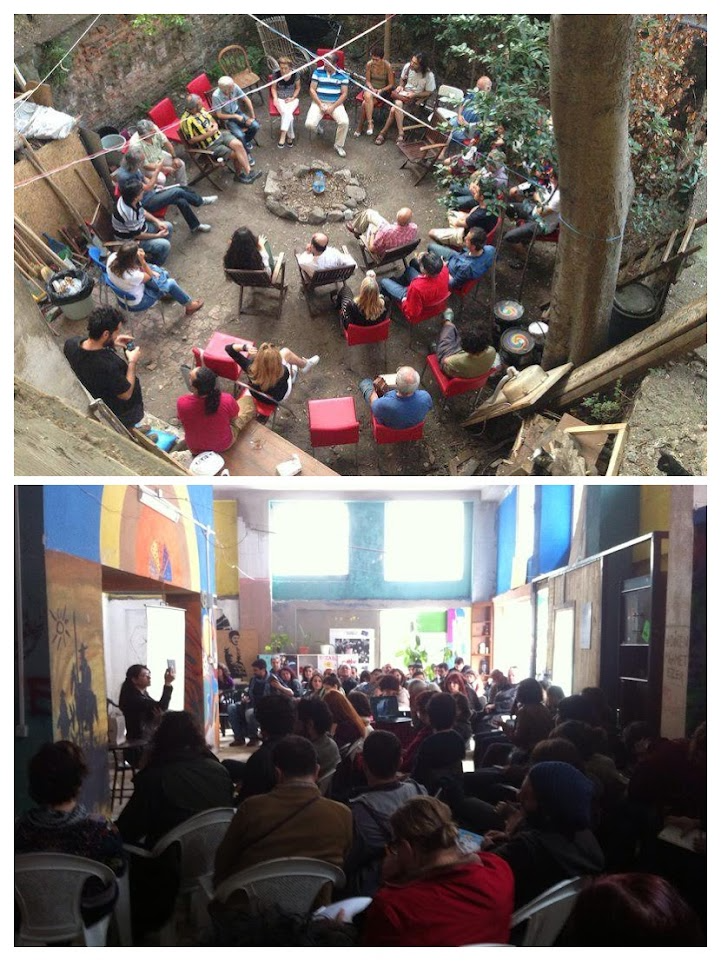 Photo 2: Caferaga (above) and Yeldegirmeni (below) Neighborhood Assemblies (20 April 2014) Source: Facebook.
 
Despite their limited social and political compositions, these post-Gezi local urban alliances have played a vital role in energizing political dissent in urban spaces at different moments of contention. Renaming urban spaces to memorialize Gezi "martyrs," organizing resistance against urban renewal projects, meeting with municipalities to mitigate local pollution, creating neighborhood gardens and exchange markets, organizing Earth meals during Ramadan, hosting open-air film screenings, and leading protests and marches against police violence, the government's religion-based restructuring of the education system, the war in Syria, and femicide are among some of their collective actions. These collective experiences later encouraged the formation of new alliances between local activists and various political organizations, aiming to address urban and ecological struggles both within Istanbul and beyond. These alliances eventually became significant actors of urban resistance and political opposition, particularly in some parts of Istanbul.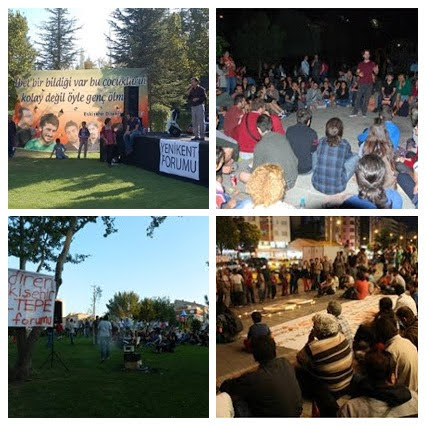 Photo 3: Eskisehir Gezi Forums in four districts (3 July 2013) Source: Halkevleri.


Similarly, in Eskişehir, protestors created park forums in four districts after the evacuation of the encampment in the city center, and these forums were integrated into a single comprehensive forum, Eskişehir Resistance Forums, due to the decline in attendance within their first weeks of operation. Regular participants of Eskişehir Resistance Forums discussed a variety of topics, including establishing women's committees to address incidents of rape and sexual harassment, organizing protests during graduation ceremonies at universities, opening anti-capitalist exchange markets, and creating solidarity networks with political prisoners. But a principal focus of Eskişehir Resistance Forums was shaped around the loss of Ali Ismail Korkmaz, one of the protesters and a nineteen-year-old university student, who was brutally beaten by plain-clothes police. At the time of the mass protests, civilians sided with the police, and Ali Ismail lost his life on 10 July 2013, after being in a coma for thirty-eight days.
Sharing intense pain and grief of his loss, collective guilt for not being able to protect him, touched by the proximity of death, and urged to seek justice not only for Ali Ismail but also all Gezi "martyrs," Eskişehir Resistance Forums collectivized and politicized their participants' affective responses to Ali Ismail's loss and created novel forms of resistance with the support of thousands of Eskişehir residents. They organized a public campaign called "Who Killed Ali Ismail?" to find any kind of evidence, photos, or video recordings taken by protestors or by witnesses documenting his murder. They organized a petition and negotiated with the municipality to rename Etipark after Ali Ismail Korkmaz. They held weekly public vigils in the street where Ali Ismail was beaten for almost two months and organized weekly Justice Watches, first in front of the courthouse and then in the city center for more than forty weeks. They also made open calls for the trials of the accused, shared developments about the case, and organized participation in the trials, which continued for almost four years.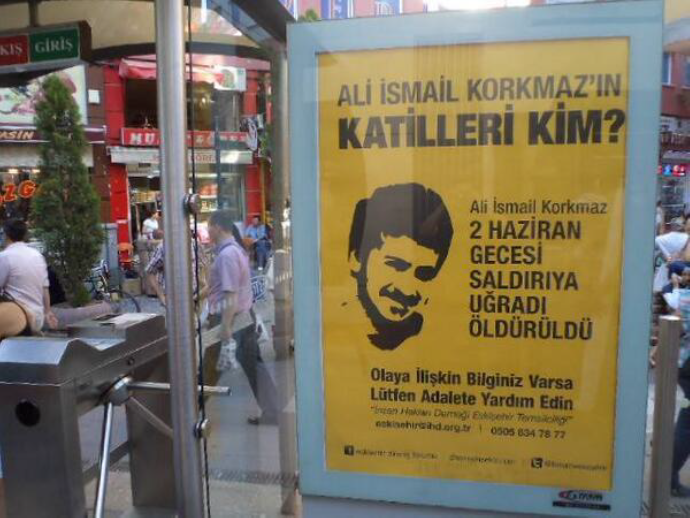 Photo 4: Posters writing "Who Murdered Ali Ismail?" Eskişehir, 2013. Source: EverywhereTaksim.
 
Developing collective strategies of resistance and mobilizing a new political language, these local initiatives, both in Istanbul and Eskişehir, led to the creation of cross-ideological alliances bringing the supporters and members of opposition parties, various political organizations, and also "nonaligned" (örgütsüz/bağımsız) individuals — who are not affiliated with a political party, group, or movement, or who have limited ties but do not act in a party/organization/group discipline — together around the burning issues of the moment. In addition to their participant profiles, these local initiatives are also distinctive — and different than conventional issue-based or electoral alliances of established political parties and organizations — due to their working principles which are often defined by leaderlessness, horizontality, consensus-based decision-making, non-representativeness, direct action, voluntary labour, etc. These principles have been repeatedly emphasized by their constituents as one of the main legacies of the Gezi uprisings, and these alliances have often been acknowledged as a new political opening for Turkey's dissent, albeit temporarily.
From Popular Uprisings to Electoral Campaigns

Starting from the local elections of March 2014, the agendas of post-Gezi local urban alliances were shaped around possible strategies to weaken the AKP government's hegemony. Discussions in public park forums and neighborhood assemblies centered on upcoming local elections alongside ongoing local agendas. Despite the earlier collective desires for localized politics and the creation of alternative political fields, political activists could not fully detach from national parliamentary politics. While some of the regular participants and organizers supported the idea of taking active roles in the electoral campaigns together with the traditionally organized and centralized political parties, others advocated the need to establish a new political party as the main representative of the masses mobilized during the uprisings. There was also a large group of local activists who preferred to continue prioritizing their local agendas and insisted on keeping the "independent" position of the post-Gezi local alliances often defined as being "beyond politics" (siyaset üstü).
These divergent views on electoral politics resurfaced the political cleavages and different political affiliations that had been overlooked or suspended during and in the immediate aftermath of the uprisings. These contentions not only directly affected the number of regular participants and volunteers of the post-Gezi local alliances but also restricted their diverse political composition, producing much more homogenized groups who closely knew each other. While some of the local alliances started to be dominated by particular political parties' members and supporters, others struggled to protect their multiplicity of participants. With the approaching June 2015 national elections, political repositioning around parliamentary parties became the predominant path for many post-Gezi local urban alliances, leading to the dissolution of some initiatives grappling with organizational issues. Many participants in these alliances complained about the revival of previous political divergences among the local activists. For example, one of my interlocutors in Kadıköy, Istanbul, claimed that the elections "recreated polarizations" as opposed to the togetherness at Gezi. This was not only a complaint; she was also longing for the affective atmosphere of the Gezi uprisings, during which the diverse composition and inclusionary politics of the occupations and popular protests prevailed over cleavages. Feeling sad about the reappearance of party politics in their local resistance, she said that many of the participants in their neighborhood assembly "got tired of discussions and gave up participating in the meetings." Eventually, in her words, "Local forces are weakened a lot."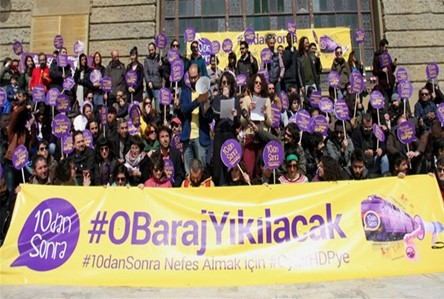 Photo 5: Press release organized by the election initiative "After 10" (10'dan Sonra). The banner reads, "That threshold will be abolished! In order to breathe after 10, Votes for HDP" Source: Diken.


In almost all park forums and neighborhood assemblies, local activists held lengthy discussions that sometimes resulted in the withdrawal of nonaligned individuals disappointed with this quick return to the "old politics" that was supposedly challenged and transformed during the Gezi uprisings. Many others, at the same time, did not hesitate to mobilize around the upcoming elections. For instance, some of the former Yoğurtçu Forum activists and many of the regular participants of Yeldeğirmeni and Caferağa neighborhood assemblies in Kadıköy organized the After 10 (10'dan Sonra) campaign for the 2015 national elections aiming to support the newly established pro-Kurdish People's Democratic Party (HDP) to pass the ten percent national threshold to be represented in parliament. Going door to door and reaching out to the voters directly, making calls to establish local assemblies in neighborhoods, workplaces, and several districts in the city, they mobilized tens of thousands of volunteers both for the HDP and to take active roles in collective efforts against electoral fraud. However, their political engagement with/support of the Kurdish movement triggered resentment among some other residents of the neighborhood assemblies. Besides this historically and politically rooted contestation, they were also criticized for disregarding the collective decision-making channels that constituted the main working principle of the assemblies. In this contentious political atmosphere, many participants developed uneasy feelings about the rising partisanship in their local alliances, experienced emotional detachment from their former allies, and stepped back.
In addition to these controversies, election-based re-positioning of local political actors was also criticized for ending the "Gezi momentum" by some of the activists. Defining the prevailing electoral campaigns as one of the main hindrances to the endurance of street mobilization in the aftermath of the Gezi uprisings, another interlocutor in Kadıköy lamented the loss of one of the central tenets of Gezi: seeking alternative ways of doing politics through direct action and participation and moving beyond the mainstream practices of democracy limited to representation and elections. Similarly, one of the organizers and regular participants of Eskişehir Resistance Forums recalled their meetings on the local elections of 2014 which witnessed heated debates for long hours, and emphasized that the "voices from the local have been silenced by the political parties' propaganda campaigns." Criticizing the directed attention to the ballot boxes, he claimed that "street politics, grassroots organization, and direct action stayed in the shadows."
A closer look at the meeting protocols and organized activities of the post-Gezi local alliances lends support to these reproachful statements, demonstrating that the previously diverse range of topics discussed in their meetings and the multiplicity of participants were distinctively pared back. However, despite such inner contradictions and the limited field of local activities, the tremendous efforts of both the members and supporters of the HDP and their strategic allies in the post-Gezi local initiatives did succeed in increasing support for the party from the western parts of the country. The HDP achieved a historic victory in the June 2015 elections, entering parliament and denying the AKP an absolute majority for the first time since the ruling party first came to power. Reclaiming their rights in the public space imbued political actors with strength and motivated them to act collectively while increasing the visibility and legitimacy of pro-Kurdish politics and revitalizing the hopes for peace and fraternity among different nationalities in Turkey within activist circles.
Despite the contradictory perspectives on being included in or distancing from national parliamentary politics, the post-Gezi local urban alliances facilitated greater visibility for a wider variety of political actors in public spaces and a sense of collective belonging that expanded the political horizons of the constituents of these mobilizations. Re-energizing the affective politics of Gezi to mobilize at critical junctures in their afterlives, they generated new ties of belonging, support, and a sense of mutual empowerment by building solidarity networks among their constituents and supporters in their locales and by spreading joy, hope, and the pleasure of collective action. Hence, they functioned to sustain protest movements and street mobilization, demonstrated distinctive experiences for reclaiming democracy and freedom, and opened new avenues for political participation and direct action at both the local and national levels.
While most of these alliances no longer exist in their original forms, some (as you can read in this roundtable discussion) continue to explore new ways of doing politics and inspire different collectives across the country. Despite their weakened roles, more limited constituents, and organizational problems, the informal and loose networks among the post-Gezi local alliances remain ready for urgent mobilization around common demands and shared agendas. The establishment of the local "No Assemblies" [Hayır Meclisleri]  for the constitutional referendum of 2017; local solidarity networks and mutual aid groups during the COVID-19 pandemic; and immediate mobilization of self-organized citizen initiatives following the February earthquakes can be seen as the exemplification of such moments, marked by the political dissent's strong desire to revitalize collective resistance under Turkey's authoritarian transformation.
Imagining Different Modes of Political Relations

Political organization in the form of alliances instills a sense of strength, vitality, and efficacy among their constituents and supporters, particularly in times of heightened social, political, and affective estrangement. Alliances foster a collective sense of togetherness and belonging, generating intense emotions like rage against oppression, the joy and pleasure of resistance, hope for change, and a strong desire for freedom. These collective emotions motivate their participants and embolden them to take action. Thus, alliances are capable of channeling physical, mental, and emotional energies into the collective struggle for a desired future. While their disposability in different contexts makes them easy to re-establish quickly in times of necessity, they are mostly ephemeral, dissolving immediately after the emergency situation comes to an end, as observed in Turkey's political dissent around successive electoral processes over the past decade.
Under constant marginalization, criminalization, and violent suppression of any kind of oppositional voice, Turkey's political dissent is driven by the desire to unite and act collectively, operationalizing the politics of alliance mostly fuelled by a sense of urgency to see the immediate results of its political activities. As often articulated by the political activists themselves, the immediate need to "breathe" or to stop the deepening "darkness" reproduces their main motivation to engage in collective action at different moments of contention. Besides feeling "impatient" for the hoped-for change, this collective sense of urgency also shapes their temporal, spatial, and political horizons. Instead of seeking long-term commitment to transformative actions and organizational structures, dissidents prioritize one-off political actions, campaigns, or short-term projects, such as electoral campaigns. Consequently, their political imagination is entrapped in the present time, unintentionally perpetuating reactionary dynamics and reinforcing the limited political landscape defined by the ruling regime. As a result, their actions inadvertently emulate performative scripts, suggesting the existence of an assumed democracy that offers meaningful freedom of choice and political participation.
However, socio-political transformation requires relentless efforts of organized action and collaboration as well as constant engagement with and negotiation among disparate social actors. Therefore, it is also crucial to explore alternative forms of political relationships to achieve more encompassing and durable forms of solidarity and political activism. To imagine how to rethink alliances among individuals and political parties in ways that can be truly transformative, it is imperative to examine how participants within political alliances engage with one another and to what extent these relationships are converted into transformative praxis. In critically reflecting on the political promises and inspiration of the Gezi uprisings now, a decade later, those seeking to capture the "spirit" of Gezi (if we assume it exists) need to move beyond constantly looking for new allies for each round of political contention. Instead, there is an urgent need to pursue alternative forms of political relationships that empower a collective sense of belonging and maintain discipline as well as joy in collective action, while remaining focused on sustaining transformation rather than reproducing a constricted electoral politics that has proven futile. Such a reoriented politics of alliance would prioritize accountability and self-reflection, aiming to cultivate a politics of dissent that fosters enduring and impactful engagement, along with a continuous commitment to change.