As teachers, students, and researchers limit their in-person contact, below are some open access resources in the form of online articles, audio interviews, and video segments to facilitate classroom learning and additional research on the Middle East and North Africa.
Below, we've curated a selection of our pedagogy content, specifically this on the topics of Uprisings; the making of modern Iran; gender; political Islam; infrastructure and vulnerability; and environment, climate change, health, and disease. 
We also provide links to e-books and journal articles that are available for free download.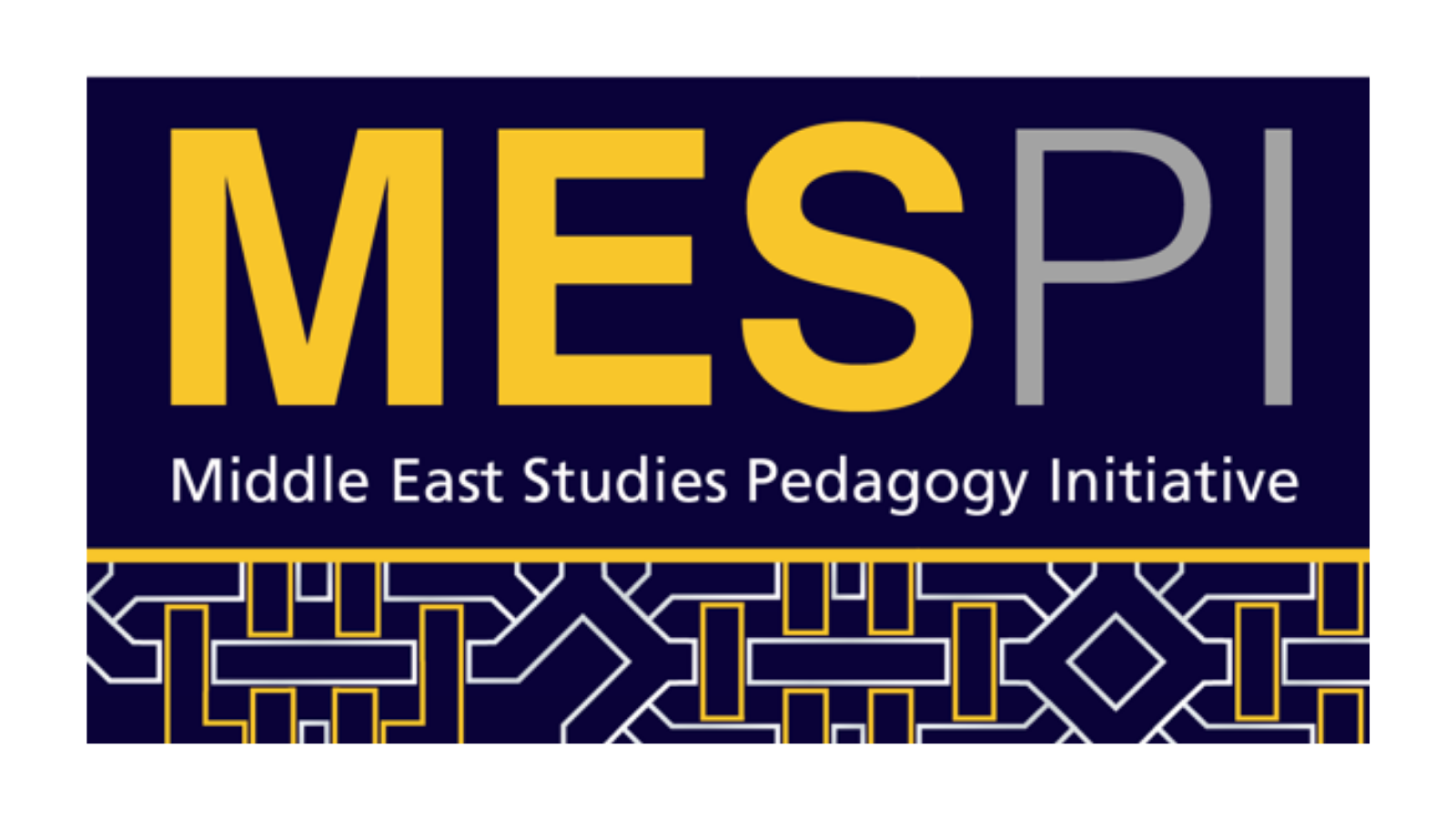 Teaching Environment, Climate Change, Health, and Disease

The Climate of Middle East Studies [Article]
by Owain Lawson
Climate Change and Water Rights in Palestine [Article]
by Muna Dajani
The Ouarzazate Solar Plant in Morocco: Triumphal 'Green' Capitalism and the Privatization of Nature [Article]
by Hamza Hamouchene
The Violence of Climate Change in Egypt [Article]
by Mika Minio-Paluello

Imider vs. COP22: Understanding Climate Justice from Morocco's Peripheries [Article]
by Koenraad Bogaert 
Vulnerability, Infrastructure, and Displacement: The Role of Public Services in Lebanese Spaces of Migration [Audio Interview]
by Hanna Baumann and Samar Kanafani
We Made Every Living Thing From Water: An Interview with Karim Eid-Sabbagh [Article]
by Kieran Garrard
Algeria Seen from the Sea [Article]
by Thomas Serres 
Bio-Istanbul: A Speculative, Segregationist, and Sustainable Urbanism [Article]
by Elvan Arik
Cancer, Catharsis, and Corruption in Lebanon [Article]
by Joelle M. Abi-Rached

The Toxicity of Everyday Survival in Iraq [Article]
by Omar Dewachi
The Lived Nile: Environment, Diseasae, and Material COlonial Economy in Egypt (New Texts Out Now)
by Jennifer L. Derr
Battling Cancer with Spirit in Gaza [Article]
by Lara Aburamadan
For Iranians, Coronavirus Quarantine Not That Novel [Article]
by Donna Honarpisheh
Lebanon's Economic Context, The Protest Movement, and Covid-19 [Audio Interview]
Shahram Aghamir Interviews Ziad Abu-Rish
Epicures and Experts: The Drinking Water Controversy in British Colonial Cairo (New Texts Out Now)
by Shehab Ismail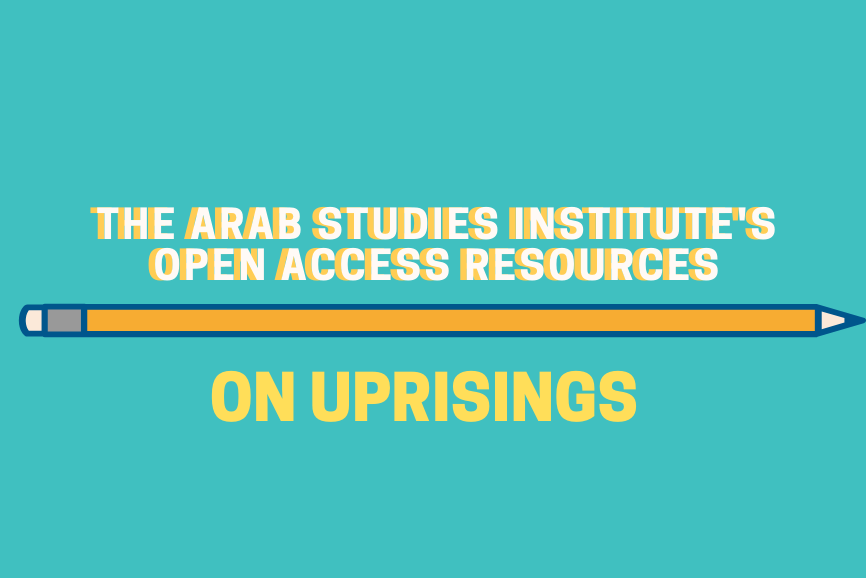 Teaching the Uprisings

Teachers Teach-In on Current Events in the Arab World: Return to Business As Usual after the Uprisings? [Video]
featuring Samia Errazzouki, Sama'a Al-Hamdani, Bassam Haddad, Mouin Rabbani, and Hibba Abugideiri 
Toward a Political Economy of the Arab Uprisings (Part One) [Article]
by Melani Cammett and Ishac Diwan
Toward a Political Economy of the Arab Uprisings (Part Two) [Article]
by Melani Cammett and Ishac Diwan
Commemoration for the Syrian Uprising: Selections by Syria Page Editors (2011-2020)
by Jadaliyya Syria Page Editors
Roundtable on Political Islam after the Arab Uprisings [Roundtable]
featuring Nathan Brown, Asef Bayet, John Voll, and Jillian Schwedler
by Raymond Hinnebusch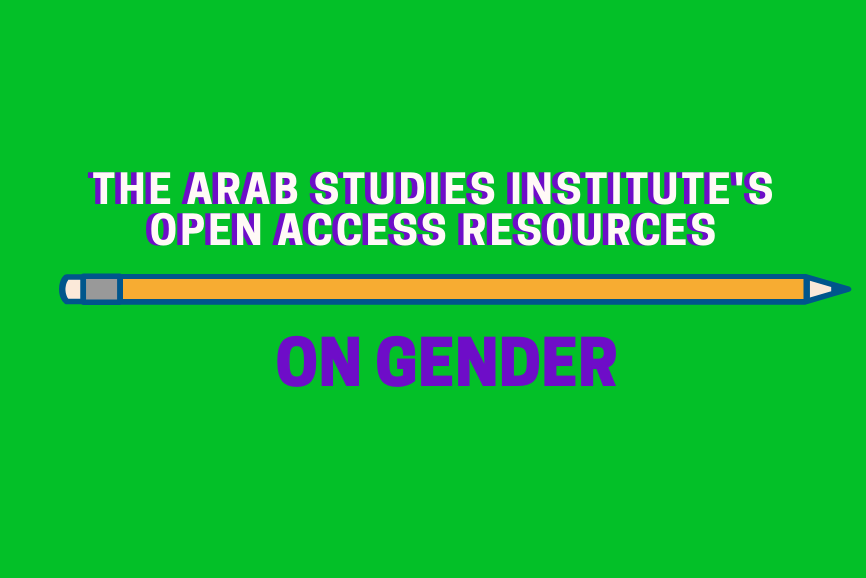 Teaching Gender

How Not to Study Gender in the Middle East [Article]
by Maya Mikdashi
Decolonizing Middle East Men and Masculinities Scholarship: An Axiomatic Approach [Article]
by Frances S. Hasso
Here We Go Again: Saving #Muslim Women and Queers in the Age of Trump [Article]
by Nadine Naber

"1979 Generation": Manijeh Nasrabadi interviews Homa Hoodfar on Feminism and Revolution in Iran [Audio Interview]
by Manijeh Nasrabadi
Women & War in Yemen: Actors or Victims? [Audio Interview]
by Mira Nabulsi for VOMENA Radio
Woman Healers with Rola Yasmine [Audio Interview]
by Rola Yasmine 
"The Arab Uprisings: Why Women Matter" [Video]
by Hibba Abugideiri
The Empty Promise of State-Sponsored Feminism in the Arabian Peninsula [Article]
by Saher Naumaan
Women and the Iraqi Revolution [Article]
by Zahra Ali 
Who's Your Daddy: Why a Feminist Lens and Praxis are Necessary for the Lebanese Revolution [Article]
by Maya El Helou
Manifesto Against the Woman [Article]
by Mona Kareem

Women's Candidacy and Violence against Women in the Politics of Iraq [Article]
by Mona Tajali and Sarah Farhan 
Sexual Violence, Women's Bodies, and Israeli Settler Colonialism [Article]
by Nadera Shalhoub-Kevorkian, Sarah Ihmoud, and Suhad Dahir-Nashif 
How the West Undermined Women's Rights in the Arab World [Article]
By Nicola Pratt
Reflecting on Multiple Fragmentations in a City of Men [Article]
by Zahra Ali
Essential Readings: Women & Gender; Migration; Arab Uprisings [Annotated Bibliography]
by Wilson Chacko Jacob, Judith Tucker, and Jeffery Fitzgibbons

Essential Readings: Masculinity in the Middle East [Annotated Bibliography]
by Farha Ghannam

"Trapped Escape: Young Palestinian Women and the Israeli National-Civic Service" [Article]
Suhad Daher-Nashif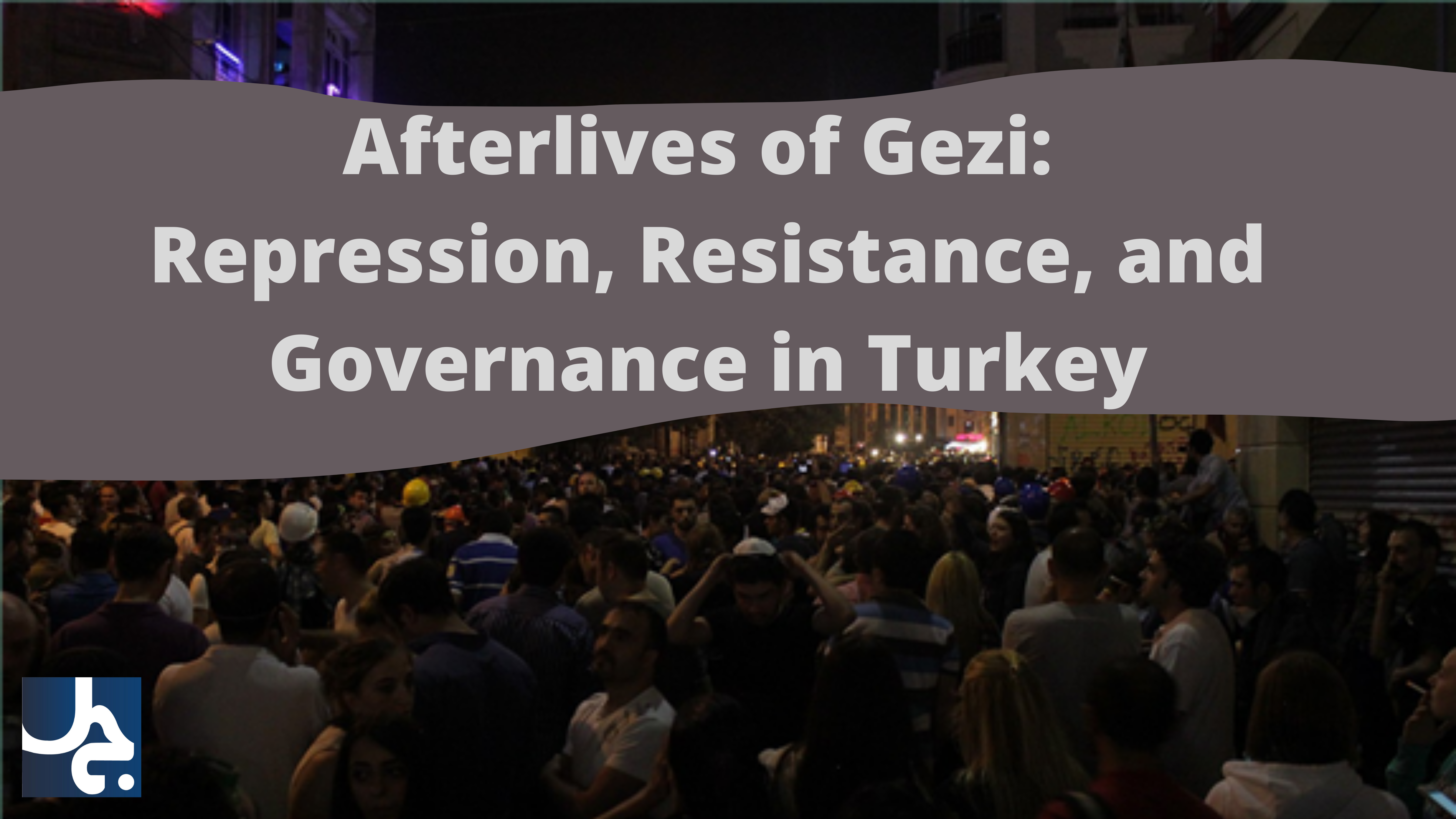 Teaching Iran

Documenting Anglo-Iranian Oil at the BP Archive [Article]
by Katayoun Shafiee
Oil Nationalization and the 1953 Coup in Iran: A Conversation with Ervand Abrahamian  [Audio Interview]
by Malihe Razazan
"1979 Generation": Homa Hoodfar on Feminism and Revolution in Iran [Audio Interview]
by Manijeh Nasrabadi

Covering Race and Rebellion [Article]
by Naveed Mansoori
Roundtable on Iran's Domestic Politics and Political Economy (Part 1) [Roundtable]
featuring Arash Davari, Peyman Jafari, Ali Kadivar, Zep Kalb, Arang Keshavarzian, Azam Khatam, Saira Rafiee, and Eskandar Sadeghi-Boroujerdi
Roundtable on Iran's Domestic Politics and Political Economy (Part 2) [Roundtable]
featuring Arash Davari, Peyman Jafari, Ali Kadivar, Zep Kalb, Arang Keshavarzian, Azam Khatam, Saira Rafiee, and Eskandar Sadeghi-Boroujerdi

Roundtable: Backdrop & Reverberations of Soleimani's Assassination (Part 1: Iran) [Roundtable]
by Maryam Alemzadeh, Eric Lob, and Arshin Adib-Moghaddam
Essential Readings: Postrevolutionary Iran [Annotated Bibliography]
by Arang Keshavarzian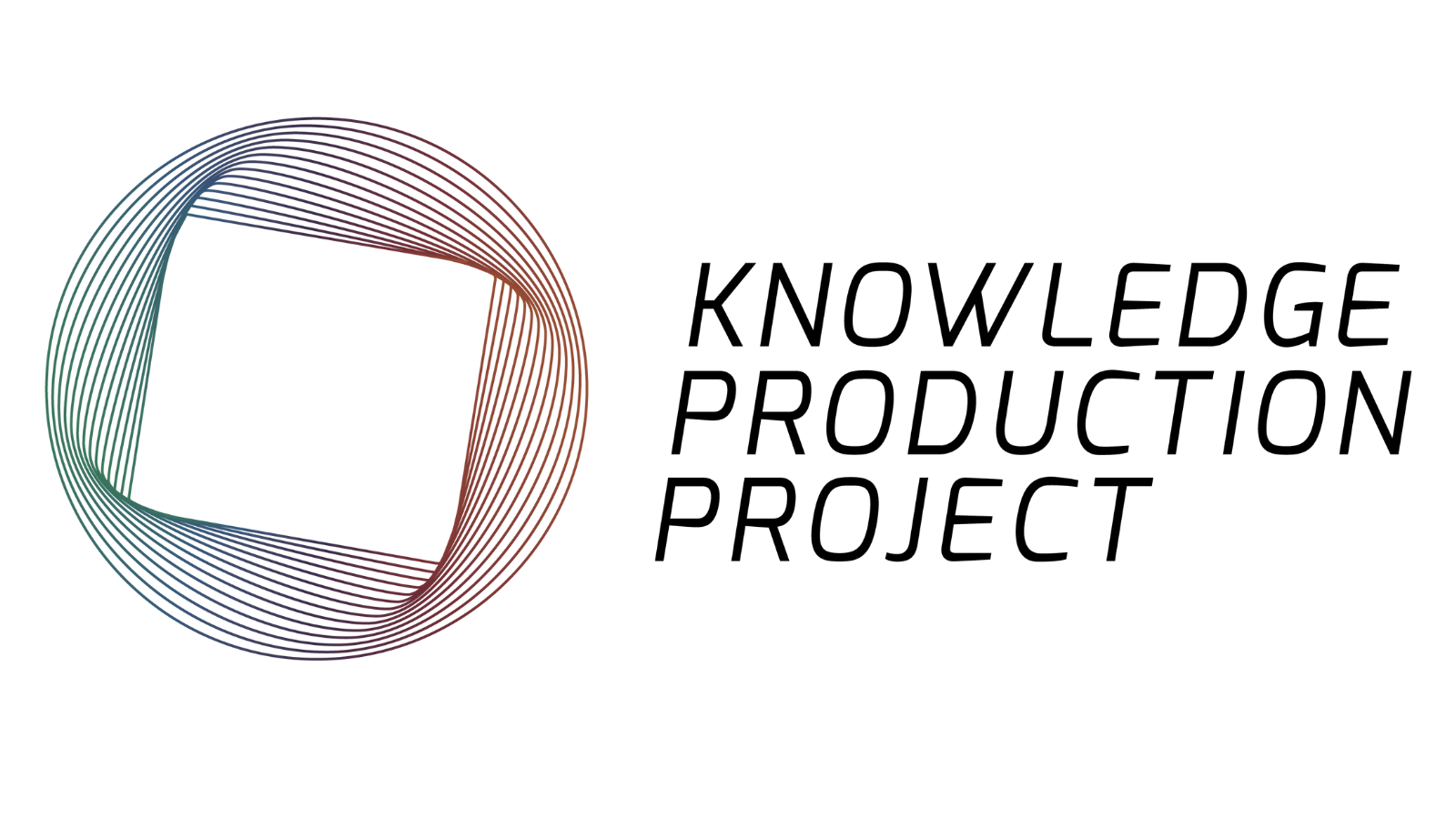 Teaching Political Islam

Roundtable: Political Islam after the Arab Uprisings [Roundtable]
featuring Nathan Brown, Asef Bayet, John Voll, and Jillian Schwedler
Roundtable: The Future of Political Islam in the Middle East and North Africa under the Changing Regional Order [Roundtable]
by Francesco Cavatorta, Courtney Freer, M. Tahir Kilavuz, Peter Mandaville, and Samer Shehata, Stacey Philbrick Yadav

Radical Arab Nationalism and Political Islam with Lahouari Addi [Article]

Hassan Al-Banna: A Profile from the Archives [Article]

Sayyed Qutb: A Profile from the Archives [Article]

The United States and the Muslim Brotherhood: A Century of Mistrust and Realism [Article]
by Mohamed-Ali Adraoui
Undoing the 'Terrorist Metanarrative' [Audio Interview]
by Abdullah Al-Arian
Ennahda: A Party in Transition [Article]
by Fabio Merone and Francesco Cavatorta
Essential Readings: Political Islam [Annotated Bibliography]
by Peter Mandaville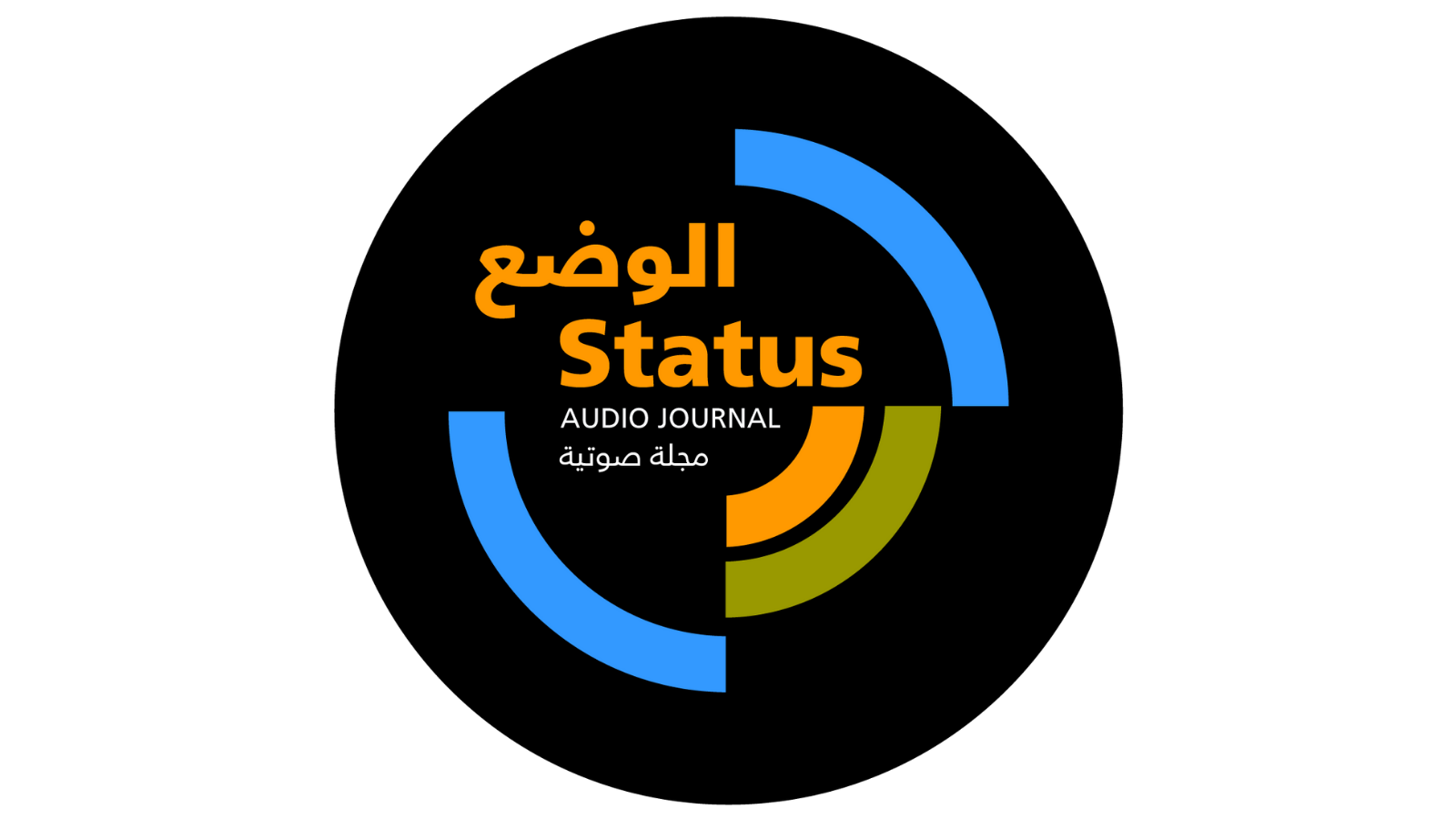 Teaching Infrastructure and Vulnerability

Vulnerability, Infrastructure, and Displacement: The Role of Public Services in Lebanese Spaces of Migration [Audio Interview]
by Hanna Baumann and Samar Kanafani
Roundtable on the Past and Present of Electricity in Lebanon (Part 1) [Roundtable]
featuring Ziad Abu-Rish, Owain Lawson, Joanne Nucho, Eric Verdeil, and Dana Abi Ghanem 
Roundtable on the Past and Present of Electricity in Lebanon (Part 2) [Roundtable]
featuring Ziad Abu-Rish, Owain Lawson, Joanne Nucho, Eric Verdeil, and Dana Abi Ghanem
Structured Precarity: The Plight of Syrian Refugees in Turkey [Audio Interview]
featuring Cihan Tekay
Essential Readings: Infrastructure [Annotated Bibliography]
by Joanne Randa Nucho
For the People of the River, Not Investors: Toward a "Declaration of Principles" Guaranteeing Farmers' Rights to the Waters of the Nile [Article]
by Sakr Al-nour
Racism and Syrians in Turkey: The Political Economy of Discrimination [Article]
by Helen Mackreath
Do Fuel Prices Define the Fate of the People's Politics in Iran? [Article]
by Omid Mehrgan and Setareh Shohadaei
Roundtable: Considering the Past and Future of UNRWA [Roundtable]
featuring Karen Koning AbuZayd, Francesca Albanese, Ardi Imseis, Jo Kelcey, Mouin Rabbani, and Terry Rempel
The European Union's Complicity in Refugee Abuse in Libya with Marwa Mohamed and Gabriele Proglio [Audio Interview]
Infrastructure Crises in Beirut and the Struggle to (Not) Reform the Lebanese State" [Article]
by Eric Verdeil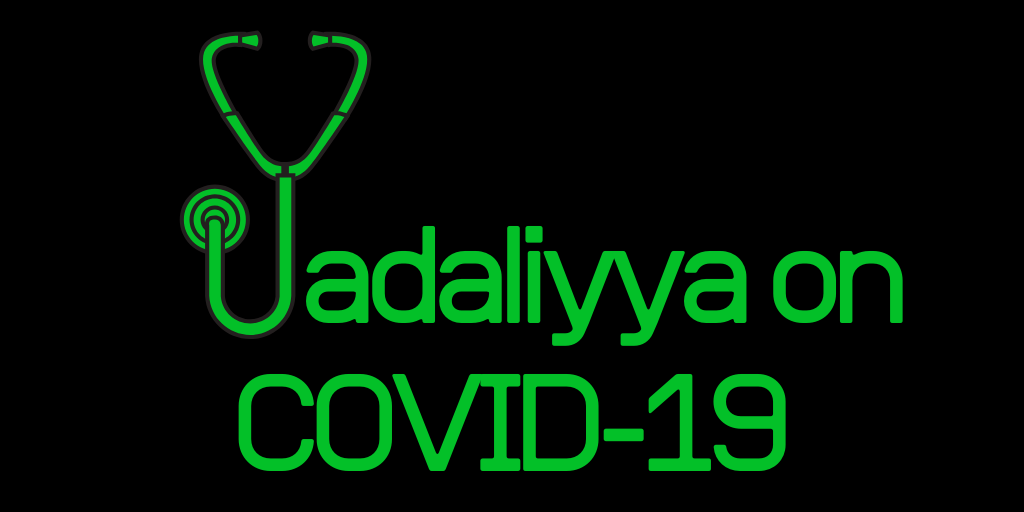 COVID-19 and the Middle East

Politics in the Time of Corona: Gaza [Video]
Hosted by Noura Erakat and Bassam Haddad with Issam Adwan and Salama Khashan
Politics in the Time of Corona: Dublin [Video]
Hosted by Noura Erakat and Bassam Haddad with John Reynolds
Politics in the Time of Corona: Cairo [Video]
Hosted by Noura Erakat and Bassam Haddad with Amr Adly
Politics in the Time of Corona: Tehran [Video]
Hosted by Noura Erakat and Bassam Haddad with Hoda Katebi and Alex Shams
Politics in the Time of Corona: Beyond Incarceration in Iran [Video]
Hosted by Noura Erakat and Bassam Haddad with Golnar Nikpour
Politics in the Time of Corona: San Francisco [Video]
Hosted by Noura Erakat and Bassam Haddad with Jessica Malaty Rivera
Politics in the Time of Corona: Doha [Video]
Hosted by Noura Erakat and Bassam Haddad with Ahmad Dallal
Politics in the Time of Corona: Vancouver [Video]
Hosted by Noura Erakat and Bassam Haddad with Adel Iskandar
For Iranians, Coronavirus Quarantine Not That Novel [Article]
by Donna Honarpisheh
All Prisoners Are Political Prisoners: Rethinking the Campaign to #FreeThemAll Beyond Borders and Beyond COVID-19 [Article]
by Golnar Nikpour

In Palestine, the Unequal Effects of an Epidemic in a Settler Colony  [Article]
by Osama Tanous
Lebanon's Economic Context, The Protest Movement, and Covid-19 [Audio Interview]
Shahram Aghamir Interviews Ziad Abu-Rish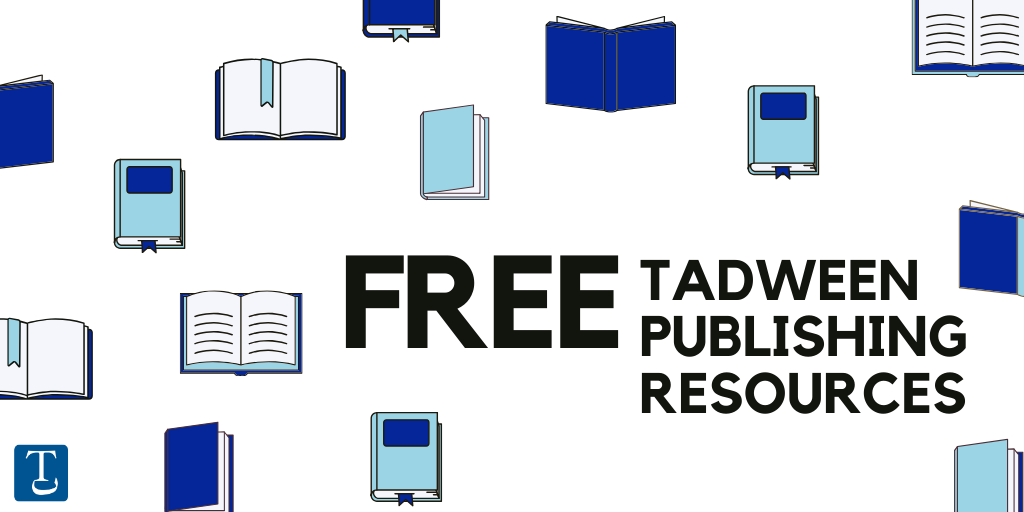 Free E-JadMag Resources

JadMag Issue 1.4 "'Resistance Everywhere': The Gezi Protests and Dissident Visions of Turkey"
by Anthony Alessandrini, Nazan Üstündağ, and Emrah Yildiz
JadMag Issue 1.2 "Beyond Dominant Narratives on the Western Sahara"
by Samia Errazzouki and Allison L McManus
JadMag Issue 1.2 "1967"
by Sherene Seikaly  
Free Arab Studies Journal Articles

"The Nahda in Parliament: Taha Husayn's Career Building Knowledge Production Institutions, 1922-1952"
By Hussam R. Ahmed
[Published in Arab Studies Journal XXVI, no. 1 (Spring 2018)]
"'Jerusalem, We Have a Problem': Larissa Sansour's Sci-Fi Trilogy and the Impetus of Dystopic Imagination"
By Gil Z. Hochberg
[Published in Arab Studies Journal XXVI, no. 1 (Spring 2018)]
"'A Fever for an Education': Pedagogical Thought and Social Transformation in Beirut and Mount Lebanon, 1861-1914"
By Susanna Ferguson
[Published in Arab Studies Journal XXVI, no. 1 (Spring 2018)]
"Infrastructure Crises in Beirut and the Struggle to (Not) Reform the Lebanese State"
By Eric Verdeil
[Published in Arab Studies Journal XXVI, no. 1 (Spring 2018)]
"If We All Leave, Who Will Cut the String: Exiled Intellectuals in Ghada al-Samman's Thought"
By Louis Yako
[Published in Arab Studies Journal XXVI, no. 1 (Spring 2018)]
"Jungle Films in Egypt: Race, Anti-Blackness, and Empire"
By Ifdal Iskalat
[Published in Arab Studies Journal XXV, no. 2 (Fall 2017)]
"Trapped Escape: Young Palestinian Women and the Israeli National-Civic Service"
By Suhad Daher-Nashif
[Published in Arab Studies Journal XXV, no. 2 (Fall 2017)]
"Spiritual Capital and the Copy: Painting, Photography, and the Production of the Image in Early Twentieth-Century Palestine"
By Nisa Ari
[Published in Arab Studies Journal XXV, no. 2 (Fall 2017)]
"The Inequality Puzzle in Egypt: What Do We Really Know?"
By Tamer El Gindi
[Published in Arab Studies Journal XXV, no. 2 (Fall 2017)]
"Arab Self-Criticism after 1967 Revisited: The Normative Turn in Marxist Thought and Its Heuristic Fallacies"
By Manfred Sing
[Published in Arab Studies Journal XXV, no. 2 (Fall 2017)]