A Figure from the Revolutionary Left Assassinated
Chokri Belaid, the heavily mediatized leader of the Popular Front (Jabha Chaabya), was shot several times early Wednesday morning at his home in Menzah 6. The charismatic figure of the revolutionary left was shot with two to four bullets; the government is saying it was three.
He was quickly transported to the Ennasr clinic, but the doctors could not save him, and his death was confirmed later in the morning. Chokri Belaid was the target of a number of attacks due to his virulent opposition to the current government's policies and his regular denouncement of the heightening level of political violence.
An Isolated Act for the Government; the Authorities' Guilty Indulgence for Hamma Hammami
Authorities, on behalf of Prime Minister Hamadi Jebali, speak of an individual acting alone, whom the police previously warned against. An investigation will explain whether this was an isolated act or an operation commissioned by the highest of levels. The government, which Chokri Belaid highly criticized, has a high interest in elucidating this incident before it implicates the party in power.
Hamma Hammami, the other leader of the Popular Front and companion of Chokri Belaid, believes that the murder was "planned and executed by professionals." According to him, responsibility lays with the government, who has until now, demonstrated a "guilty indulgence towards violence."
Below are images from a demonstration that took place in Tunis, on 6 February 2013, along Habib Bourguiba Avenue.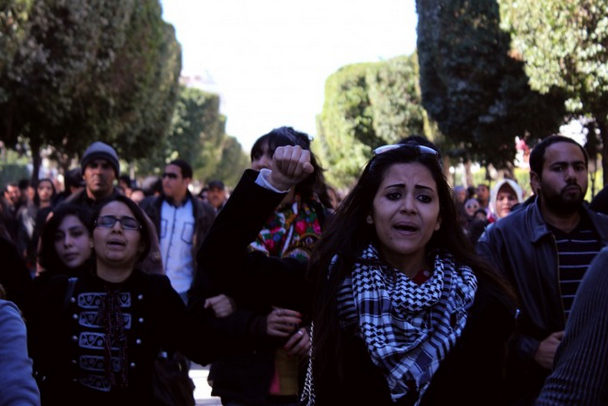 [A number of youth went out to demonstrate along Habib Bourgiba Avenue. Image by Amine Boufaied.]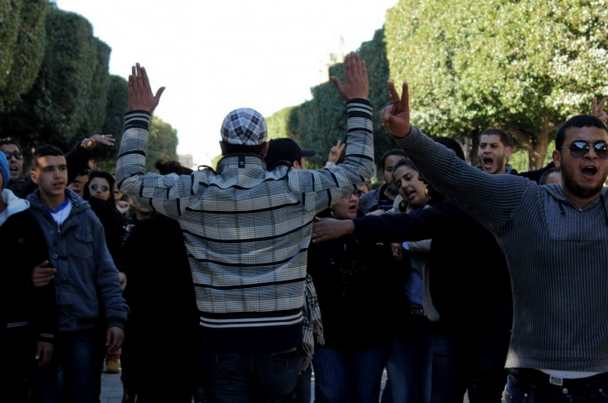 [A number of youth went out to demonstrate along Habib Bourgiba Avenue. Image by Amine Boufaied.]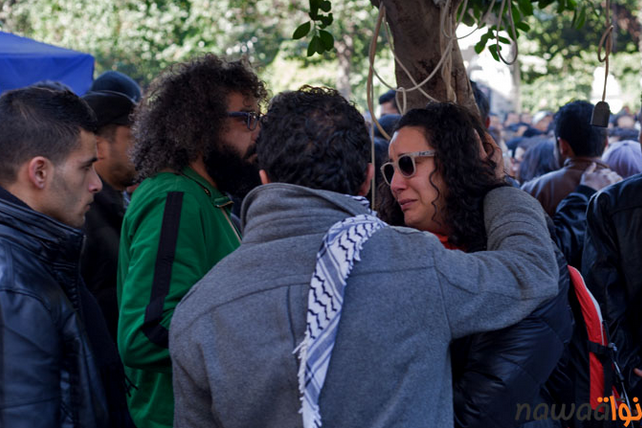 [Emotions ran high on Habib Bourguiba Avenue. Image by Malek Khadhraoui.]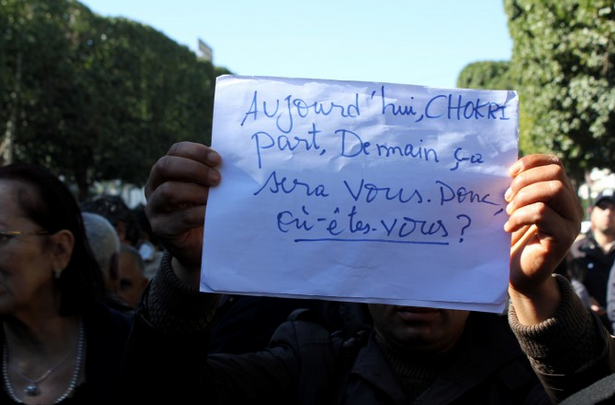 [Citizens went out on the streets to express their anger following Chokri Belaid`s assassination. Paper reads: "Today, Chokri has left. Tomorrow, it will be you. So, where are you?" Image by Amine Boufaied.]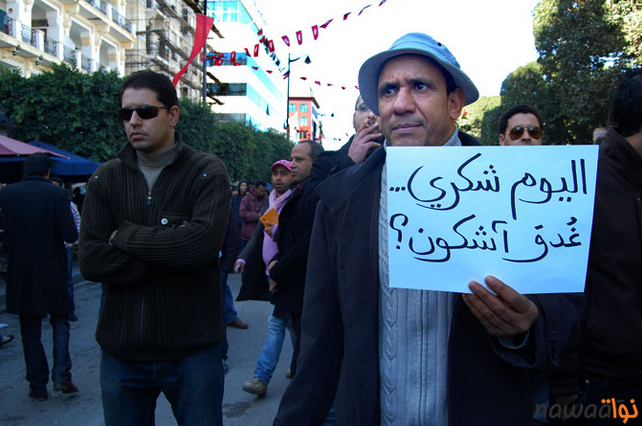 [Paper reads: "Today Chokri . . . tomorrow who?" Image by Malek Khadhraoui.]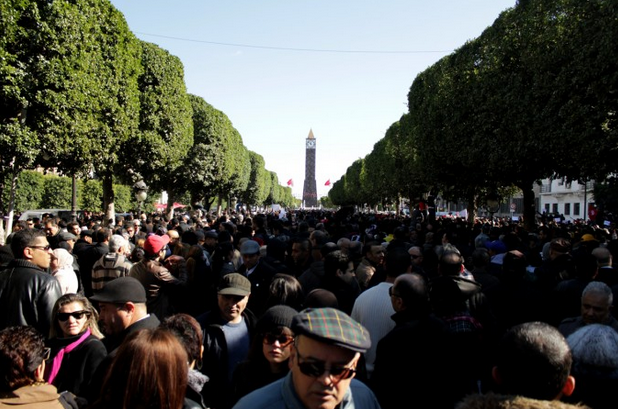 [As the day progressed, crowds grew bigger. Image by Amine Boufaied.]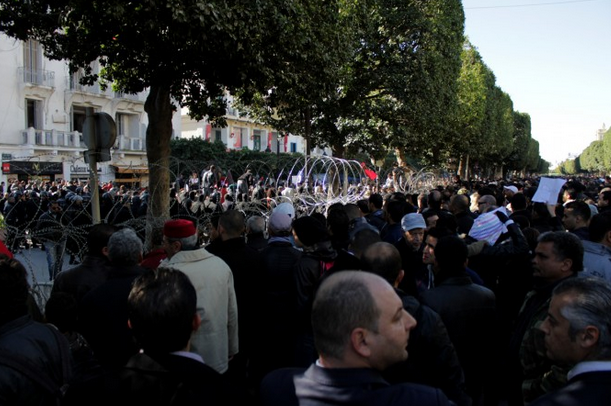 [As the day progressed, crowds grew bigger. Image by Amine Boufaied.]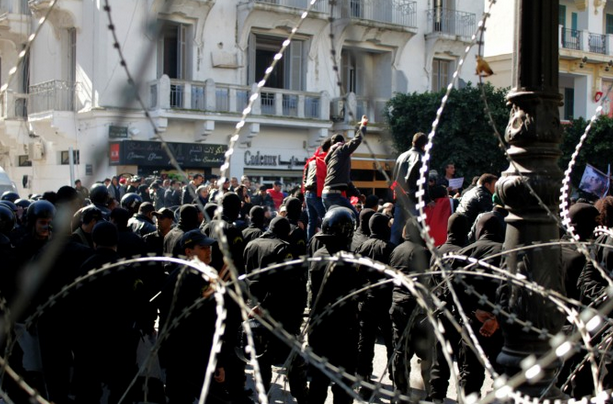 [As the crowds grew, so did the amount of security forces. Image by Amine Boufaied.]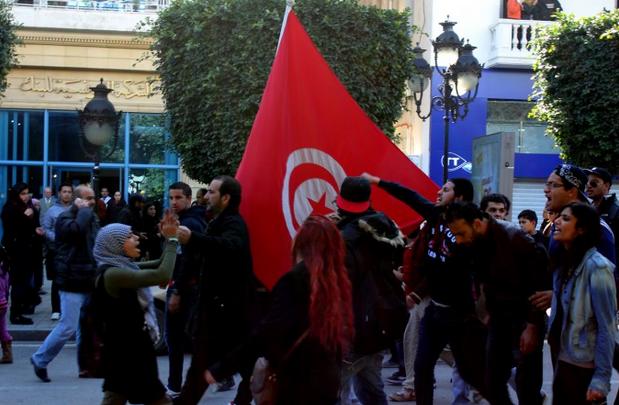 [Demonstration continues along Habib Bourguiba Avenue. Image by Amine Boufaied.]


[Aside from some flags from Chokri Belaid`s political party, only the Tunisian flag was waved. Image by Amine Boufaied.]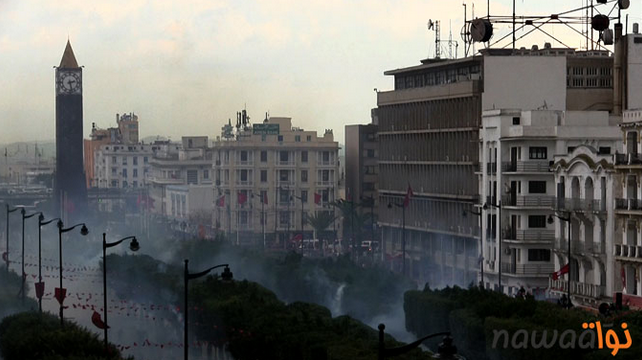 [During Chokri Belaid`s funeral procession, security forces used tear gas bombs against the crowds. Image by Kais Zriba.]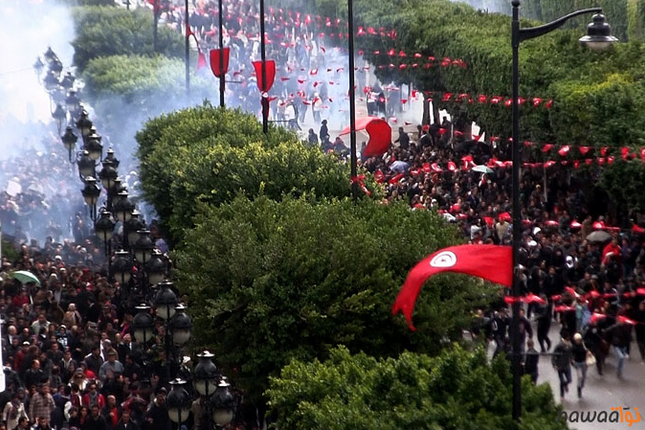 [During Chokri Belaid`s funeral procession, security forces used tear gas bombs against the crowds. Image by Kais Zriba.]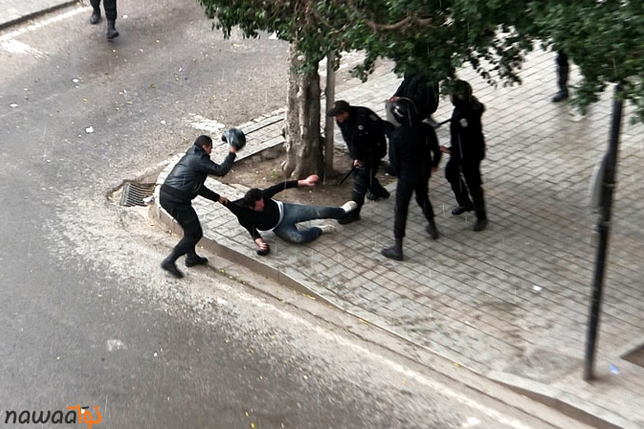 [Toward the end of the demonstration, multiple instances of police beating beaten protesters were witnessed and documented. Image by Kais Zriba.]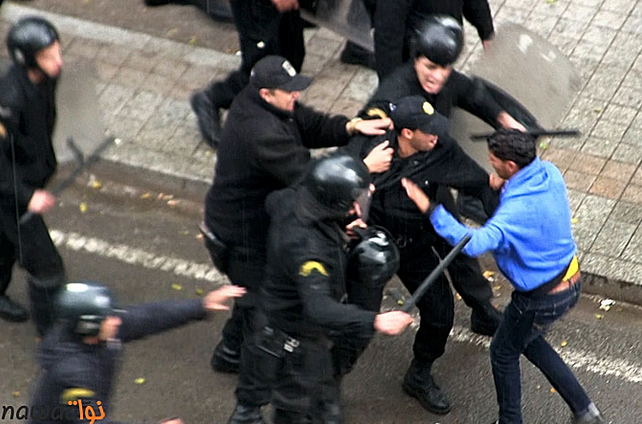 [Toward the end of the demonstration, multiple instances of police beating beaten protesters were witnessed and documented. Image by Kais Zriba.]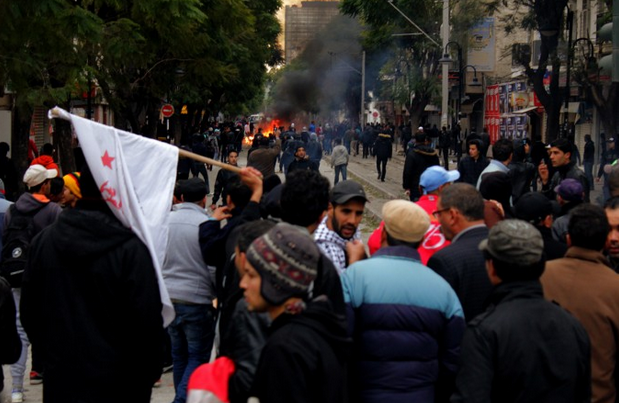 [During the afternoon, clashes between police and protesters intensified and moved to Paris Street. Image by Amine Boufaied.]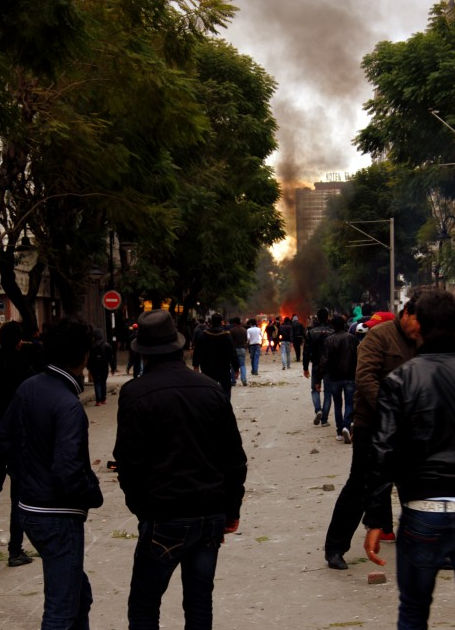 [During the afternoon, clashes between police and protesters intensified and moved to Paris Street. Image by Amine Boufaied.]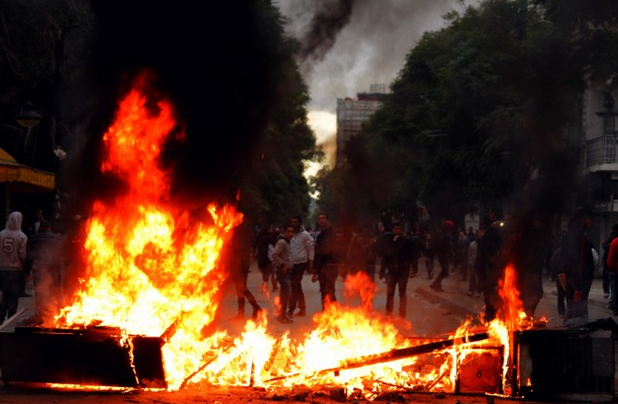 [Barracades on fire in the downtown area of the city. Image by Amine Boufaied.]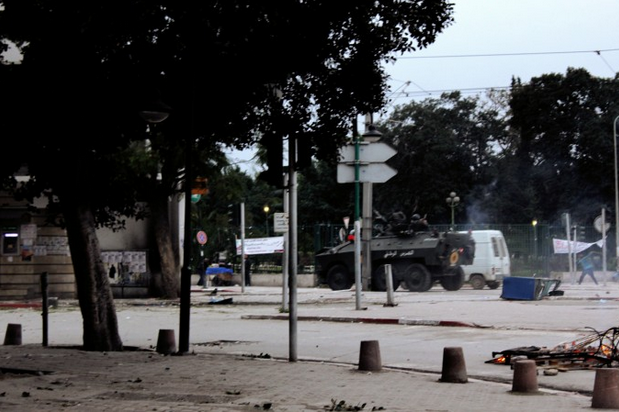 [A tank drives around the area. Image by

Amine Boufaied.]
[The above text is an English translation of "Chokri Belaid abattu de plusieurs balles devant son domicile," followed by images taken during a demonstration along Habib Bourguiba Avenue in Tunis on 6 February. The article was translated by Samia Errazzouki. Both the text and images were originally published on Nawaat.]