Kosova and Libya are juxtaposed nowadays in suggesting what humanitarian intervention can do. Hashim Thaci, Kosova's prime minister and former resistance fighter, celebrates what NATO did to defend Kosovars in 1999 when they bombed Serbia and its forces for 78 days to prevent genocide. Few if any Kosovars would decry that intervention, leading some in the newly independent state to find sympathy for airstrikes in Libya. Perhaps that is why Kosova is again in the news, for many across NATO's capitals wish for a replication of that kind of appreciation in Libya and the Arab world. But it's not just a question of the strike, it's the follow through that should be of concern as well.
Kosova has had substantial Western follow through dedicated to both stability and democracy. Although finally declaring independence in 2008, Kosova is still under the jurisdiction of international agencies, most notably EULEX, the European Union's body dedicated to assuring the rule of law in the territory. With aspirations to join the European Union, Kosova works to fulfill Copenhagen criteria around political and economic regulations. And while Kosova is among the poorest parts of Europe, it also developed such a powerful civil society in the 1990s that it could run its own education and health systems parallel to Serb rule.
Problems remain, of course. Five EU states still do not recognize Kosova's independence. International travel for Kosovar citizens is notably difficult. Tensions with Serbia and the Serbian minority have declined, but substantial challenges remain, especially in the country's north where concerns for territorial integrity and access to scarce water supplies underlie ethnic tensions. European and American investment in assuring Serbian/Kosovar negotiations abide, reinforced by the more than 8,000 KFOR soldiers at the US military Camp Bondsteel.
Despite these conditions, or maybe even because of some, Kosova's democracy suffers. Consider the last couple weeks.
US Ambassador Chris Dell actively aided the parliamentary election of Behgjet Pacolli, the world's richest Albanian, to become president, despite the fact that his party barely managed to enter the Kosovar parliament in last December's elections. Pacolli's wealth was made in Russian construction projects; as Kosova's head, he could facilitate negotiations with Serbs also tied to Russian cultural and state interests. During my visit to Pristina this week, colleagues told me that regional stability is the priority that drives Western investment in Kosova.
Conspiracy theories abound in Kosova, and not without reason. With only 2 million people, it's a small country and deals do shape Kosovar history. PM Thaci supported Pacolli in the formation of this new government on February 23, probably knowing that days later EULEX would arrest 9 former Kosova Liberation Army (KLA) fighters on charges of war crimes. With a new stable government, he could risk the alienation of his political base by giving up his brothers to Brussels. Who knows what assurances he enjoyed in making this deal? But he may not have counted on a constitutional crisis partially made in America.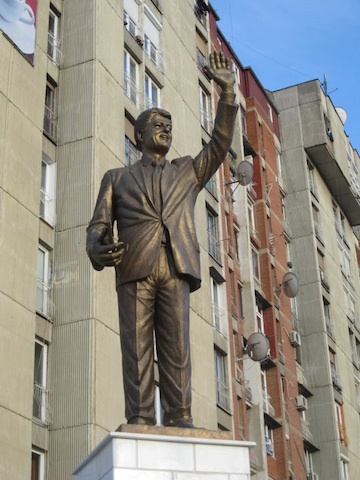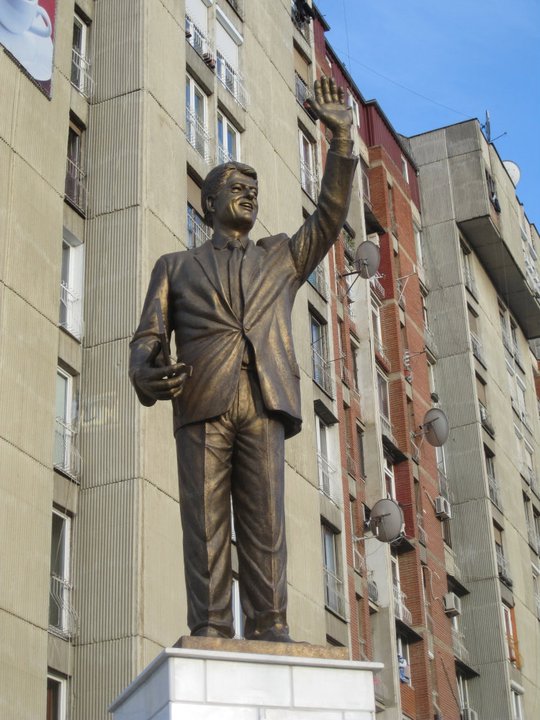 Broadcast live on television, Kosovars watched the US Ambassador use his smart phone to advise parliamentary political maneuvers to elect Pacolli. His was not only dubious democratic practice but bad advice; on 3/28, Kosova's constitutional court decreed Pacolli's election unconstitutional. The rule of law triumphed in that moment against one part of the political elite and their American advisor. Indeed, global civil society came to the aid of independent media when the Ambassador denounced days earlier Kosovar media for broadcasting his private cellphone messages – why shouldn't Kosovar media, free press believers asked, deny him his privacy in Kosova's parliament to publicize his role in Kosovar democracy?
We might have seen on that day of constitutional violation the Arab spring move to southeastern Europe. Kosovar NGO leaders debated whether they also should hit the streets protesting this obvious abuse of political power. In the end, they chose to work through expert bodies and informal political channels to reinforce democracy. But others are protesting – why should we give up our comrades in arms to Brussels, KLA veterans challenge? Maybe the West's airstrikes helped, but these fighters risked all to liberate our country. Who governs Kosovar democracy anyway?
Yes, Libya is not Kosova. Libyan oil produces more wealth than Kosova's rare metals. Arab solidarity is certainly more stabilizing than enduring worries over a neighbor's territorial ambitions. But when a democracy's midwife is foreign military intervention, postwar institutions suffer imperial burdens regardless of motive, and whether democracy's preconditions abound or lack.
It is right to debate when military intervention is justified, but a sustainable foreign policy can't be based on answering when bombs and rockets are humanitarian. We need also to ask how sustainable democratic institutions can be built after war if NATO bombs are part of the political landscape. And here, we might not just debate this amongst the interveners. Kosovar civil society has much to teach us, not only for what they have accomplished, but also for how liberators become imperial. And that means Kosova in 2011 is just as important to recognize as Kosova in 1999 when we think about Libya tomorrow.