On 17 August 2020, the Center for Contemporary Arab Studies (CCAS) at Georgetown University hosted a virtual panel titled "Beirut Explosion: Context and Developments," featuring Jadaliyya Co-Editors (and CCAS alumni) Ziad Abu-Rish and Maya Mikdashi, moderated by CCAS Director Joseph Sassoon.
The panel began with 15-minute presentations by each of Abu-Rish and Mikdashi. Abu-Rish set the stage by discussing what is known about the explosion, its aftermath, and its broader contexts. Mikdashi then spoke on the question of meaningful change in Lebanon and what that would look like. The remainder of the panel featured responses by the presenters to audience questions, moderated by Sassoon.
Panelists

Ziad Abu-Rish is a 2020-21 American Druze Foundation Fellow at CCAS. He is Co-Director of the MA Program in Human Rights and the Arts at Bard College. Abu-Rish's research interests center on the intersections between state formation, economic development, and popular mobilizations in the mid-twentieth-century Levant, especially Lebanon and Jordan. Abu-Rish holds a Ph.D. in History from the University of California Los Angeles and an MA in Arab Studies from Georgetown University. He serves as Co-Editor of Arab Studies Journal and Jadaliyya, and has been based in Beirut since December 2019. He is currently a research fellow at the Lebanese Center for Policy Studies (LCPS).
Maya Mikdashi is an Assistant Professor at the Department of Women's, Gender and Sexuality Studies and a lecturer in the program in Middle East Studies at Rutgers University, New Brunswick. She received her Ph.D. from the Department of Anthropology at Columbia University and holds an MA in Arab Studies from Georgetown University. She is an interdisciplinary scholar of the state, and is currently completing a book manuscript that examines political difference, sexual difference, sovereignty, secularism and state power in Lebanon. Maya uses both archival and ethnographic research in her work, and is particularly interested in the everyday ways that people talk about, imagine, work within, challenge, and turn towards state power. She is a co-founding editor of Jadaliyya.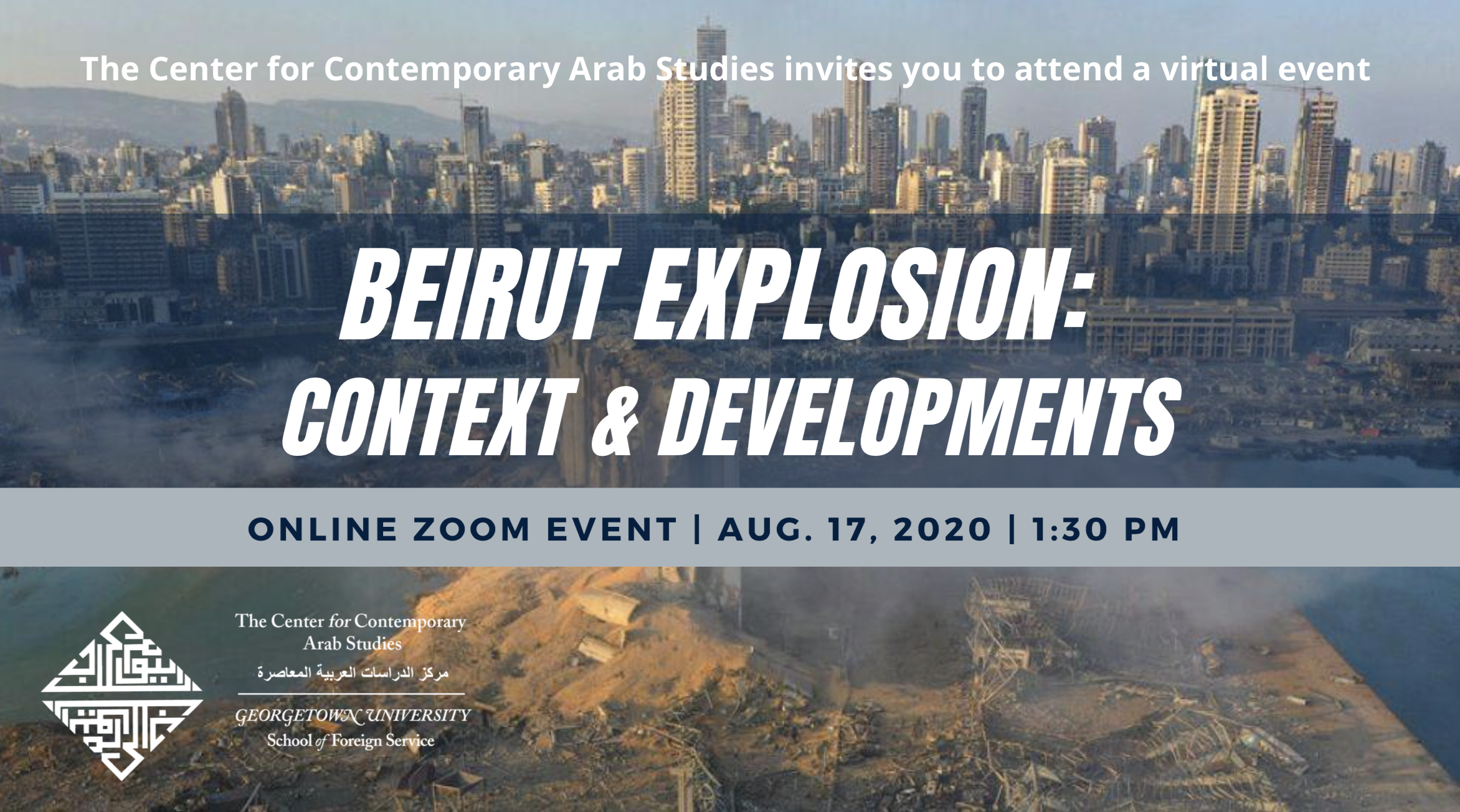 [Click to download full packet.]