[This Engaging Books belongs to ASI and MESPI's year-long effort to mark, interrogate, and reflect on the Arab uprisings by producing resources for educators, researchers, students, and journalists to understand the last decade of political upheaval historically and in the lived present. To check out other publications and events from the Ten Years On project visit The Arab Uprisings Project and MESPI.
Engaging Books is a monthly series featuring new and forthcoming books in Middle East Studies from publishers around the globe. Each installment highlights a trending topic in the MENA publishing world and includes excerpts from the selected volumes.
This installment involves a selection from Stanford University Press on the theme of the Arab Uprisings. Other publishers' books will follow on a monthly basis.]


Bread and Freedom: Egypt's Revolutionary Situation
By Mona El-Ghobashy
About the Book
About the Author
Scholarly Praise
Additional Information
Where to Purchase
Excerpt
Call for Reviews 
The Contemporary Middle East in an Age of Upheaval
Edited by James L. Gelvin
Afterword by Moncef Marzouki
About the Book
About the Author
In the Media
Scholarly Praise
Additional Information
Where to Purchase
Excerpt
Call for Reviews
Filming Revolution: A Stanford Digital Project
By Alisa Lebow
About the Project
About the Author
In the Media
Scholarly Praise
Additional Information
Where to Purchase
Excerpt
Call for Reviews 
Revolution without Revolutionaries: Making Sense of the Arab Spring
By Asef Bayat
About the Book
About the Author
In the Media
Scholarly Praise
Additional Information
Where to Purchase
Excerpt
Call for Reviews 
Social Movements, Mobilization, and Contestation in the Middle East and North Africa
Edited by Joel Beinin and Frédéric Vairel
About the Book
About the Author
In the Media
Scholarly Praise
Additional Information
Where to Purchase
Excerpt
Call for Reviews
Bread and Freedom: Egypt's Revolutionary Situation
By Mona El-Ghobashy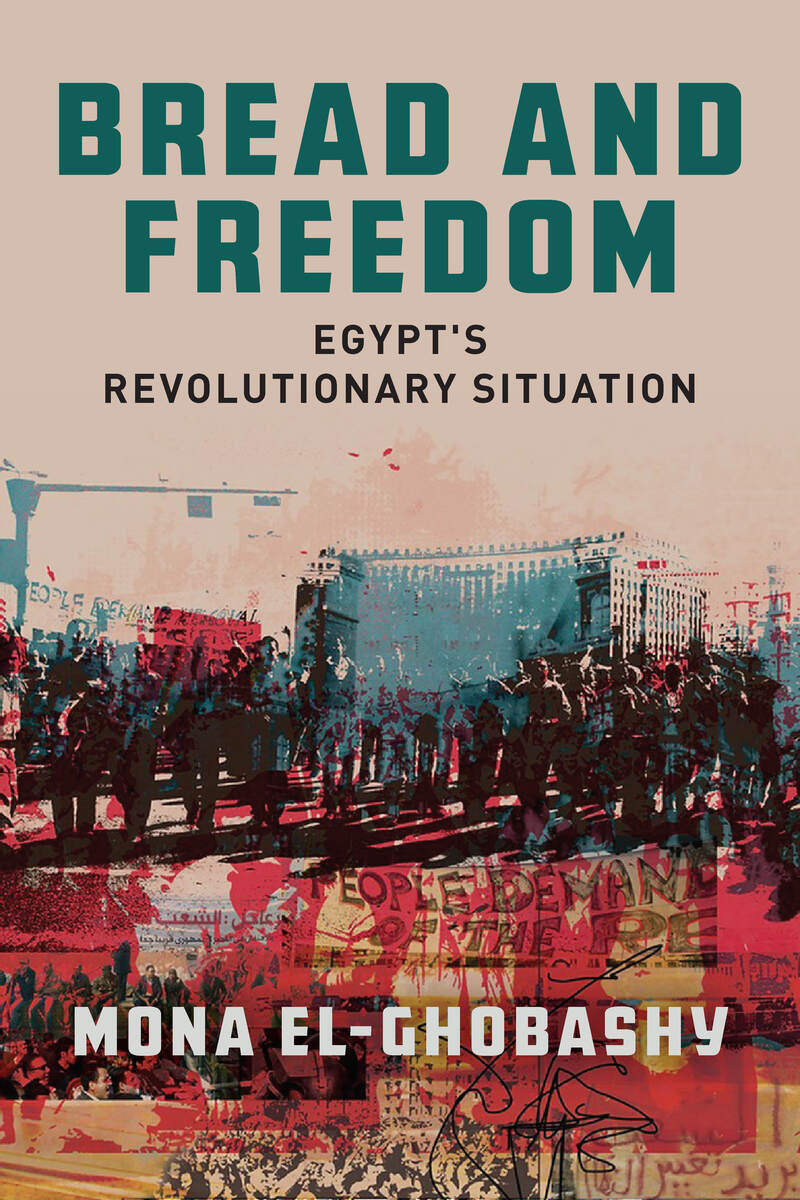 About the Book
A multivocal account of why Egypt's defeated revolution remains a watershed in the country's political history.
Bread and Freedom offers a new account of Egypt's 2011 revolutionary mobilization, based on a documentary record hidden in plain sight—party manifestos, military communiqués, open letters, constitutional contentions, protest slogans, parliamentary debates, and court decisions. A rich trove of political arguments, the sources reveal a range of actors vying over the fundamental question in politics: who holds ultimate political authority. The revolution's tangled events engaged competing claims to sovereignty made by insurgent forces and entrenched interests alike, a vital contest that was terminated by the 2013 military coup and its aftermath.
Now a decade after the 2011 Arab uprisings, Mona El-Ghobashy rethinks how we study revolutions, looking past causes and consequences to train our sights on the collisions of revolutionary politics. She moves beyond the simple judgments that once celebrated Egypt's revolution as an awe-inspiring irruption of people power or now label it a tragic failure. Revisiting the revolutionary interregnum of 2011–2013, Bread and Freedom takes seriously the political conflicts that developed after the ouster of President Hosni Mubarak, an eventful thirty months when it was impossible to rule Egypt without the Egyptians.
About the Author
Mona El-Ghobashy is Clinical Assistant Professor of Liberal Studies at New York University.
Scholarly Praise for Bread and Freedom
"Mona El-Ghobashy adds a new perspective to the canonical view of the Arab Spring with the immensely readable and thoughtfully constructed Bread and Freedom. Starting from Charles Tilly's insight that revolutions are more like traffic jams than eclipses of the sun, El-Ghobashy revisits how an Egyptian protest became a revolutionary situation."
—Sidney G. Tarrow, Cornell University
"If you read only one book on the 10th anniversary of the Arab Spring, make it Bread and Freedom. Mona El-Ghobashy leads the reader behind the scenes to the real battles of 2011, for a rewarding read that challenges everything you thought you knew about revolutionary uprisings. A rare treat."
—Elizabeth F. Thompson, American University
"In this gripping political history, Mona El-Ghobashy overturns conventional dramaturgical narratives of Egypt's 2011 uprising as marked by hopeful beginnings and calamitous endings. Instead, she captures the uncertainty and interstitial quality of Egypt's interregnum as a 'revolutionary situation.' Marked by analytical rigor and immense narrative detail, Bread and Freedom is a must-read for anyone concerned with deeper conceptual questions surrounding the entanglement of revolution and democracy."
—Omnia El Shakry, University of California, Davis
Additional Information
July 2021
392 pages
From $28.00 (list price)
Cloth ISBN: 9781503601765
Digital ISBN: 9781503628151
Where to Purchase
Stanford University Press: https://www.sup.org/books/title/?id=27167 
Excerpt
From Prologue: We Won't Leave, He Must Go
The morning of Tuesday the 25th began quietly enough, as people slept in on a welcome midweek day off. Demonstrations were not set to start until 2 p.m. But a peculiar thing began to happen. Well before 2 p.m., clusters of demonstrators were marching down narrow residential lanes and alleyways, drawing in more people as they filed past—passersby, residents sizing up the crowd from their balconies, men sitting languidly in coffee shops. By the time marchers veered onto broad avenues and even overpasses, they had swelled into impressive, briskly pacing crowds that took over traffic lanes. Car drivers amiably inched along beside them, tooting their horns in solidarity.
By design, the protest procession was rare in large Egyptian cities. Instinctively understanding the collective exuberance that permeates crowds, police only tolerated stationary assembly in a public place, to corral protesters and prevent bystanders from joining and augmenting crowd strength. Now, processions were freely roaming the streets, organically expanding in precisely the fashion police feared. Marching in central Cairo, Egyptian-British journalist Sarah Carr marveled, "As the numbers increased and reports of other marches in Mohandiseen and Shubra came in I wondered if we had all inadvertently entered some 5thdimension."12
The exceptionally compact layout of the city center explains police commanders' terror at the prospect of roving demonstrations. Visualize a plaza, Tahrir Square, ringed by several important buildings: the American University in Cairo campus; the huge government complex of al- Mugammaʿ; the Arab League headquarters; the Nile Hilton; the government's National Democratic Party (NDP) headquarters; and the Egyptian Antiquities Museum. Within a half-mile from the plaza in different directions sit more sensitive buildings: the Maspero state radio and television headquarters to the north; the two houses of parliament to the south; the Interior Ministry to the southeast; the British and US embassies to the southwest; and the bar association, High Court, press syndicate, and Judges' Club to the northeast. West of the square are two bridges spanning the Nile River, connecting central Cairo to the teeming western neighborhoods of the megacity.
By 2:30 p.m., outside the High Court building, a fierce tug of war over a metal barrier pitted irate shadow parliamentarians in their suits against black-helmeted riot conscripts with shields and batons. Half a block away, officers seemed to heave rows of riot policemen into masses of lawyers to prevent them from exiting the bar association and merging with the crowds heading to Tahrir Square. At the NDP headquarters on the Nile, liberal politician Ayman Nour fronted an energetic speed-walking procession of two hundred that stopped briefly to chant against NDP leaders and promise them the fate of Ben Ali before setting off for the television and radio headquarters, completely encircling it for a few minutes with no security forces in sight.
Around 3:30 p.m., separate processions from the extreme east and west of the capital poured into the plaza, overran all the police checkpoints, chased some policemen down side streets, and began chanting the Tunisians' litany, "al- Shaʿb Yurid Isqat al- Nizam!" (The people want to bring down the regime!). A group of fleet-footed protestors jogging in perfect lockstep broke through a tight formation of riot police desperately trying to block the way to parliament. A few steps further south, in front of the upper house of parliament, protesters faced a much thicker police battalion, five rows deep. They began energetically repeating the soccer Ultras' high-octane chant, three quick claps punctuated by "Masr! Masr!" (Egypt! Egypt!) Continuing south, on Qasr al-Aini Street, a stone's throw from parliament, a young man positioned himself directly in the path of an armored vehicle, forcing it to screech to a halt as it fired its water cannon. Drenched and hands defiantly on hips, the young man stood his ground as ecstatic videographers from a balcony above wildly cheered him on.
Further afield, in the port city of Suez (eighty-three miles east of Cairo), Mostafa Ragab Mahmoud, a 21-year-old civil servant supporting a mother and four sisters, was walking with a friend for a long-planned outing to play pool when he heard the chants of demonstrators from far off. He apologized to his friend Yasser, saying he had to join the crowds massed on the main Arbaʿin Boulevard. Minutes later, he lay bleeding from a shot to the chest as police fired live ammunition at the unarmed demonstrators. Mahmoud was the first of the day's three fatalities in Suez.13
In Alexandria, protesters clashed with riot police outside Khaled Said's house and were engulfed by tear gas. Processions overran the city's tramways and brought the streetcars to a standstill; patients at one hospital looked on admiringly from windows at the marching crowds below. Eighty-five miles to the northeast in Balteem, a beautiful fishing town right on the Mediterranean that had seen street battles between opposition voters and police two months earlier during elections, demonstrators reprised the street fighting and breached police cordons, with the district's shadow parliamentarian Hamdeen Sabahy fronting the crowd. In Mahalla, a procession of thousands carrying banners walked to the main square, while elsewhere demonstrators ambushed the city's head of criminal investigations. They trapped him in the entryway of a residential building and delivered a beating; he had masterminded the rigging of the election, and now the score was settled.14
By sunset back in Cairo, people covered Tahrir Square and its grassy roundabouts, and they settled in to spend the night of an unplanned but now imperative occupation. Egyptians' picnicking prowess kicked in. Thick blankets were handed out, sandwiches, potato crisps, and juice boxes materialized, bonfires were lit for warmth against the stinging January chill, lutes were strummed to accompany beloved 1970s protest songs, and effigies of Mubarak and confederates were somehow produced and hung from traffic lights. In the evening, news trickled in of the civilian deaths in Suez and one policeman dead in Cairo. Heightening the sense that something extraordinary was afoot, American Secretary of State Hillary Clinton weighed in at this moment. "Our assessment is that the Egyptian government is stable and is looking for ways to respond to the legitimate needs and interests of the Egyptian people."15
A police lieutenant-colonel received the order at midnight. "The square had to be cleaned up, absolutely no one was to spend the night there," he recalled.16 Armored vehicles closed in, antiriot troops were arrayed, and the first tear gas canister was lobbed into the sit-in at 12:45 a.m. It took three hours to "clean up" the square, using two hundred armored vehicles, fifty public buses, three thousand special forces, and ten thousand antiriot policemen.17 Under the eerie sirens of armored vehicles and billows of teargas, defiant protesters exchanged stone-throwing with police and dodged rubber bullets even as they doubled over, heaving from the gas. One daredevil clambered onto an armored vehicle and nearly overwhelmed the helmeted policeman standing in its hatch, who subdued the protester only by maniacally pepper-spraying him in the face. Holding up bloodied hands to a cameraman, another protester cried out, "They shot at us! They shot at us! Who are we, the enemy?"18 By dawn, municipal cleaners had washed away from the square all signs of the popular occupation.
Notes
12. Sarah Carr, "Stories from the Day of Anger," Egypt Independent, January 26, 2011.
13. "Usrat Awwal Shahid bi- l Suez Tattahim al- Amn," Al- Shurouq, January 27, 2011.
14. "Masirat bil Alaf fiji Shawariʿ al- Iskandariyya," Al- Shurouq, January 26, 2011; "15 Muʿtaqal wa 15 Musab fiji Muzaharat Balteem," Al- Shurouq, January 27, 2011; "Isabat Baligha li Ra'is Mabaheth al- Mahalla ," Al- Shurouq, January 26, 2011.
15. Reuters, "US Urges Restraint in Egypt," January 25, 2011.
16. Unnamed police officer's testimony published in Al- Misri al- Yawm, March 12, 2011.
17. Al- Misri al- Yawm, January 27, 2011.
18. These scenes are recorded at https://www.youtube.com/watch?v=g58Sl_4GN0E.
(c) by the Board of Trustees of the Leland Stanford Jr. University. All rights reserved. Published by Stanford University Press, www.sup.org. No reproduction or any other use is allowed without the publisher's prior permission.
Table of Contents
List of Maps, Figures, and Tables
Note on Transliteration
Prologue: We Won't Leave, He Must Go
Chapter 1: Narratives of Egypt's Revolution
Chapter 2: Let Them Say What They Want, and We'll Do What We Want
Chapter 3: Fear Us, O Government
Chapter 4: Let's Write Our Constitution
Chapter 5: Down, Down with the General Guide's Rule
Chapter 6: State Prestige
Conclusion: Bread and Freedom
Acknowledgments
Abbreviations and Glossary
Notes
Bibliography
Index 
Call for Reviews
If you would like to review the book for the Arab Studies Journal and Jadaliyya, please email info@jadaliyya.com 
The Contemporary Middle East in an Age of Upheaval
Edited by James L. Gelvin
Afterword by Moncef Marzouki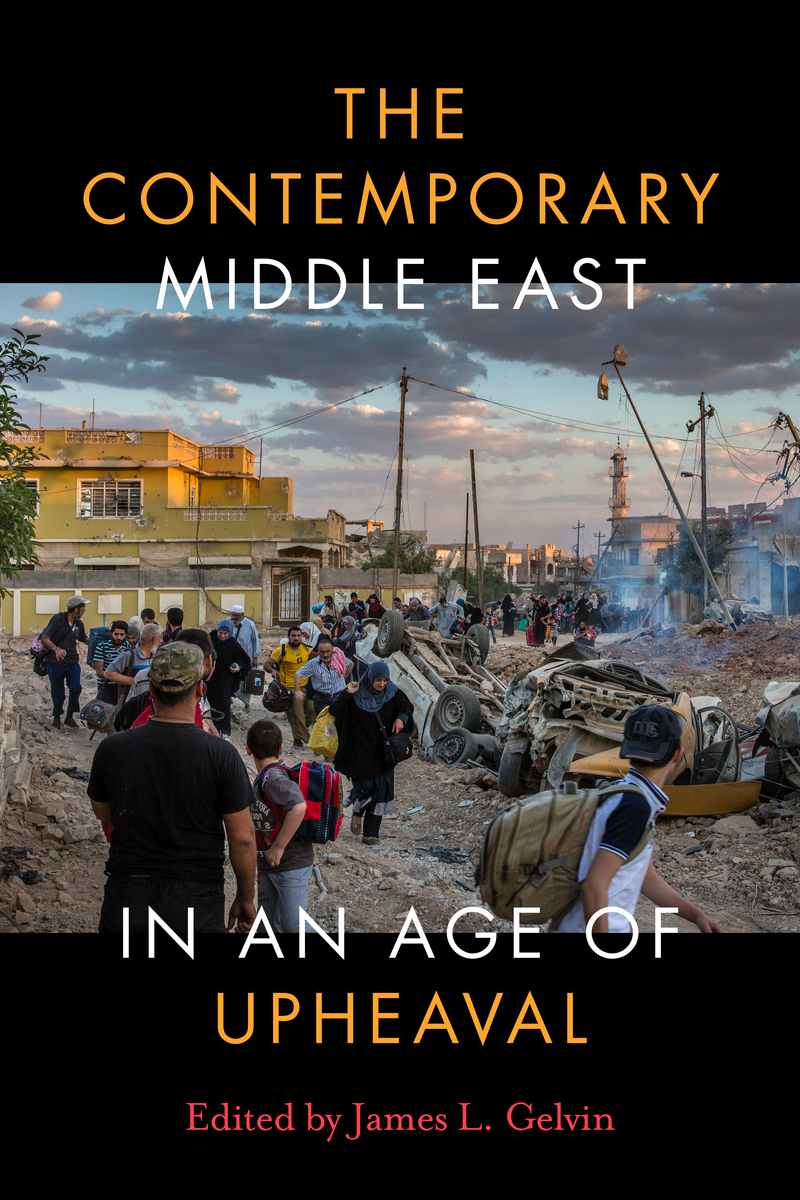 About the Book
The US invasion of Iraq in 2003 and the Arab uprisings of 2010–11 left indelible imprints on the Middle East. Yet, these events have not reshaped the region as pundits once predicted. With this volume, top experts on the region offer wide-ranging considerations of the characteristics, continuities, and discontinuities of the contemporary Middle East, addressing topics from international politics to political Islam, hip hop to human security.
This book engages six themes to understand the contemporary Middle East—the spread of sectarianism, abandonment of principles of state sovereignty, the lack of a regional hegemonic power, increased Saudi-Iranian competition, decreased regional attention to the Israel-Palestine conflict, and fallout from the Arab uprisings—as well as offers individual country studies. With analysis from historians, political scientists, sociologists, and anthropologists, and up-to-date discussions of the Syrian Civil War, impacts of the Trump presidency, and the 2020 uprisings in Lebanon, Algeria, and Sudan, this book will be an essential guide for anyone seeking to understand the current state of the region.
About the Editor
James L. Gelvin is Professor of History at the University of California, Los Angeles. He is the author of The New Middle East: What Everyone Needs to Know (2018) and The Modern Middle East: A History, now in its fifth edition (2020), among other books.
In the Media
Read a roundtable on state Islam after the Arab Uprisings, featuring contributor Nathan J. Brown, on Jadaliyya.
Read contributor Harith Hasan's analysis of borderlands in the MENA since 2011 in Political Geography.
Read contributor Marc Lynch's reflection on the Arab Uprisings ten years on in Foreign Affairs.
Listen to contributor Aslı Ü. Bâli on American intervention in the Middle East on The Dig podcast. 
Scholarly Praise for The Contemporary Middle East in an Age of Upheaval
"The essays in The Contemporary Middle East in an Age of Upheaval, edited by distinguished historian James L. Gelvin, are an indispensable guide to making sense of the Middle East's current disorder and future direction. A must-read for academics, policy makers, and informed general audiences."
—Frederic Wehrey, Senior Fellow, Middle East Program, Carnegie Endowment for International Peace
"A first-rate collection of analyses from leading scholars across a range of disciplines, The Contemporary Middle East in an Age of Upheaval is essential reading for anyone interested in how the Middle East has and has not changed since the uprisings of 2011."
—Jillian Schwedler, Hunter College, CUNY
Additional Information
May 2021
368 pages
From $28.00 (list price)
Cloth ISBN: 9781503615069
Paper ISBN: 9781503627697
Digital ISBN: 9781503627703
Where to Purchase
Stanford University Press: https://www.sup.org/books/title/?id=31973
Excerpt
From Introduction: A New Middle East? – James L. Gelvin
In the chapters that follow, contributors provide their own lists of continuities that link the New Middle East with the old and describe characteristics that distinguish the former from the latter. In the main, their work points to six such characteristics.
First, there is the fallout from the protests and uprisings that broke out in 2010–2011. Although none of the uprisings that broke out in 2010–2011 suc­ceeded (save for possibly Tunisia's), and although it is still too early to know their long-term effects, governments throughout the region that were able to withstand the tumult became more reliant on a combination of raw power, elite cohesion, external support, and bribery to maintain themselves. In Egypt, for example, protesters torched the headquarters of President Mubarak's Na­tional Democratic Party, which had dispensed political spoils to the party's constituents (mainly public-sector employees and those living in rural areas). The building is now gone, as is the party. Upon taking power in 2013, General Abdel Fattah al-Sisi decided to cut out the middleman; instead of working through politicians and a civilian party, he relied instead on his own principal constituency, the military and intelligence services. Adding insult to injury, the rubber-stamp parliament he oversees has consistently approved the renewal of a state of emergency, which puts all matters relating to national security—a rather expansive portfolio—in their hands.14
Saudi Arabia, in contrast, responded to the first signs of popular unrest with both carrots and sticks. The carrots took the form of pay raises, loan forgiveness, housing assistance, and the like to those whose loyalty the regime considered worth buying; the sticks, violent repression of those the regime deemed less worthy on an order equal to that of Egypt. The Saudi government treated the economically and politically marginalized Eastern Province, where the bulk of Saudi Arabia's Shiʿis live, with particular ferocity, firing on protest­ers and demolishing whole neighborhoods and evicting their inhabitants.15
None of the solutions that these or other regimes has found will bring long-term relief to their crisis of legitimacy. The case of Algeria is telling: In 2011, the regime squelched a protest movement when three thousand demonstrators confronted thirty thousand riot police. Eight years later, after the chronically ill eighty-two-year-old president declared for a fifth term, protests broke out throughout the country. In the capital, Algiers, a reported eight hundred thou­sand protesters took to the streets to express their anger.16
In places like Egypt and Bahrain protests and uprisings threatened regimes, but the regimes came through not only relatively unscathed but emboldened. The story is different in Syria, Libya, and Yemen—those states that have been the sites of multiple-sided civil wars fueled by outside powers. The govern­ment of Syria, aided by Russia and Iran, took back almost all the territory that had escaped its control, but at tremendous cost. It is likely that Syria's fate will resemble that of Somalia—hence the word coined by Lakhdar Brahimi, former UN and Arab League special envoy to Syria, to describe Syria's future: "Somalization."17 Syria will have an internationally recognized government that will continue to reign but not rule over a ruined country. Local warlords who fielded militias during the civil war and financed them by grabbing hold of some resource such as oil or smuggling will continue to wield power while the government, impoverished and debilitated by war, can only look on. Libya will probably meet a similar fate, with or without a government (the operative word among analysts being "militiaization"18).
Yemen may follow a different path. Outside powers that intervened into the Syrian and Libyan wars did so in order for their proxies to take control of a state apparatus that would rule over the entirety of the state. In contrast, the United Arab Emirates intervened in the Yemeni civil war with the intention of dividing the country and reestablishing an independent South Yemen—a plan with which its ally Saudi Arabia disagreed. Although the UAE subse­quently withdrew from the fighting, "Little Sparta" (as American generals call it) maintains big plans for its future in the Red Sea and the Horn of Africa.19
As regimes shifted their strategies for holding on to power, oppositional movements paid a heavy price. In Egypt and Bahrain, for example, coun­terrevolutionary regimes out for revenge crushed mass-based oppositional movements that they had allowed to operate before 2011 or that had emerged publicly during the uprisings. After the 2013 coup d'état in Egypt, President Sisi ordered the massacre of 1,150 supporters of ousted Muslim Brotherhood president Muhammad Morsi who had gathered to protest his ouster in Rabʿa al-Adawiyya and Nahda squares in Cairo. Sisi then had the top leaders of the Brotherhood arrested, disbanded the organization, and confiscated its property.20
It wasn't just the Muslim Brotherhood of Egypt that found itself under attack: Muslim brotherhoods throughout the region (the exception being in Yemen) found themselves caught up in the competition between Turkey and Qatar, which generally supported them, and Saudi Arabia and its Gulf allies, which generally did not. In most places (the most notable exception being Tu­nisia), Saudi Arabia and its friends proved more successful, and brotherhoods were no longer serious contenders for power—a bitter pill for organizations that had sought to avoid such an eventuality by renouncing violence and com­bining popular appeal with doctrinal flexibility.
As for the activists whose calls for "Days of Rage" started it all in Egypt, Bahrain, Yemen, and elsewhere, the amorphous structure and ad hoc nature of the movements they created only made the repression unleashed by regimes easier. Some activists whom regimes did not kill or imprison went under­ground. Others reassessed their tactics and goals, and still others withdrew from politics altogether.21
Notes
14. "A Dangerous Deterioration: Egypt under al-Sisi, A Conversation with Dr. Ashraf El Sherif," Project on Middle East Democracy (June 2017), https://pomed.org/wp-content/uploads/2017/06/Ashraf_QA_FINAL.pdf; Nathan J. Brown and Mai el-Sadany, How a State of Emergency Became Egypt's New Normal (Washington, DC: Carnegie Endowment for International Peace, October 30, 2017), https://carnegieendowment.org/2017/10/30/how-state-of-emergency-became-egypt-s-new-normal-pub-73587.
15. Frederic Wehrey, The Forgotten Uprising in Eastern Saudi Arabia (Washington, DC: Carnegie Endowment for International Peace, June 14, 2013), https://carnegieendowment.org/2013/06/14/forgotten-uprising-in-eastern-saudi-arabia-pub-52093 ; World Report 2019 (New York: Human Rights Watch, 2019), https://www.hrw.org/sites/default/files/world_report_download/hrw_world_report_2019.pdf
16. Alex Ward, "Thousands of Algerians Are Protesting to Force Their Ailing Dictator to Step Aside," Vox, March 5 2019, https://www.vox.com/world/2019/3/5/18251527/alge­ria-protest-term-pouvoir-bouteflika.
17. See UN Information Centre in Cairo, Syria: UN-Arab League Envoy Warns of Limited Options, Dangers of Fragmentation (December 30, 2012), http://www.unic-eg.org/eng/?p=5140.
18. Rasmus Alenius Boserup and Virginie Collombier, Militarization and Mili­tiaization: Dynamics of Armed Group Proliferation in Egypt and Libya (Barcelona: Barcelona Centre for International Affairs, October 2018), https://www.cidob.org/en/publications/publication_series/menara_papers/working_papers/militarization_ and_militia_ization_dynamics_of_armed_group_proliferation_in_egypt_and_libya.
19. Imad K. Harb, Is Partition Becoming a Reality in Yemen? (Washington, DC: Arab Center Washington DC, May 22, 2019), http://arabcenterdc.org/policy_analyses/is-partition-becoming-a-reality-in-yemen/ .
20. All According to Plan: The Rabʿa Massacre and Mass Killings of Protesters in Egypt (New York: Human Rights Watch, August 12, 2014), https://www.hrw.org/report/2014/08/12/all-according-plan/raba-massacre-and-mass-killings-protest­ers-egypt . For Bahrain, see Mahmoud Cherif Bassiouni, Nigel Rodley, Badria Al-Awadhi, Philippe Kirsch, and Mahnoush H. Arsanjani, Report of the Bahrain Indepen­dent Commission of Inquiry (Manama: Bahrain Independent Commission of Inquiry, December 10, 2011), http://www.bici.org.bh/BICIreportEN.pdf.
21. See, e.g., Shadi Hamid, William McCants, and Rashid Dar, Islamism after the Arab Spring: Between the Islamic State and the Nation-State (Washington, DC: Brookings Institution, January 2017), https://www.brookings.edu/wp-content/up­loads/2017/01/islamism-after-the-arab-spring_english_web_final.pdf.
(c) by the Board of Trustees of the Leland Stanford Jr. University. All rights reserved. Published by Stanford University Press, www.sup.org. No reproduction or any other use is allowed without the publisher's prior permission. 
Table of Contents
Contributors
Introduction: A New Middle East? – James L. Gelvin
Part 1: Continuity and Change in the Neo-Liberal State of the Middle East
Chapter 1: Is There a New Middle East? What Has Changed, and What Hasn't? – Joel Beinin
Chapter 2: What Future for the Private Sector in the New Middle East? – Ishac Diwan
Chapter 3: Education and Human Security: Centering the Politics of Human Dignity – Laurie Brand
Chapter 4: Myths of Middle-Class Political Behavior in the Islamic Republic – Kevan Harris
Part 2: Culture and Community in the New Middle East
Chapter 5: Poets of the Revolutions: Authoritarians, Uprisings, and Rappers in North Africa, 1990s–Present – Aomar Boum
Chapter 6: Islamism at a Crossroads? The Diffusion of Political Islam in the Arab World – Peter Mandaville
Chapter 7: Islamists before and after 2011: Assuming, Overlooking, or Overthrowing the Administrative State? – Nathan J. Brown
Chapter 8: Homeland (Dis-)Engagement Processes among the New Syrian Diaspora – Lindsay A. Gifford
Part 3: Old States, New Dilemmas
Chapter 9: Saudi Arabia: How Much Change? – F. Gregory Gause, III
Chapter 10: Erdoğan, Turkish Foreign Policy, and the Middle East – Henri J. Barkey
Chapter 11: The Syrian Civil War and the New Middle East – James L. Gelvin
Chapter 12: State-Building, Sectarianization, and Neo-Patrimonialism in Iraq – Harith Hasan
Part 4: Global and Regional Dynamics of the New Middle East
Chapter 13: The Post-Uprising Transformation of International Relations in the Middle East and North Africa – Fred H. Lawson
Chapter 14: Proxy War and the New Structure of Middle East Regional Politics – Marc Lynch
Chapter 15: International Law, Use of Force, and the New Middle East – Aslı Ü. Bâli
Afterword: The Fourth Dream – Moncef Marzouki
Notes
Index
Call for Reviews
If you would like to review the book for the Arab Studies Journal and Jadaliyya, please email info@jadaliyya.com
Filming Revolution: A Stanford Digital Project
By Alisa Lebow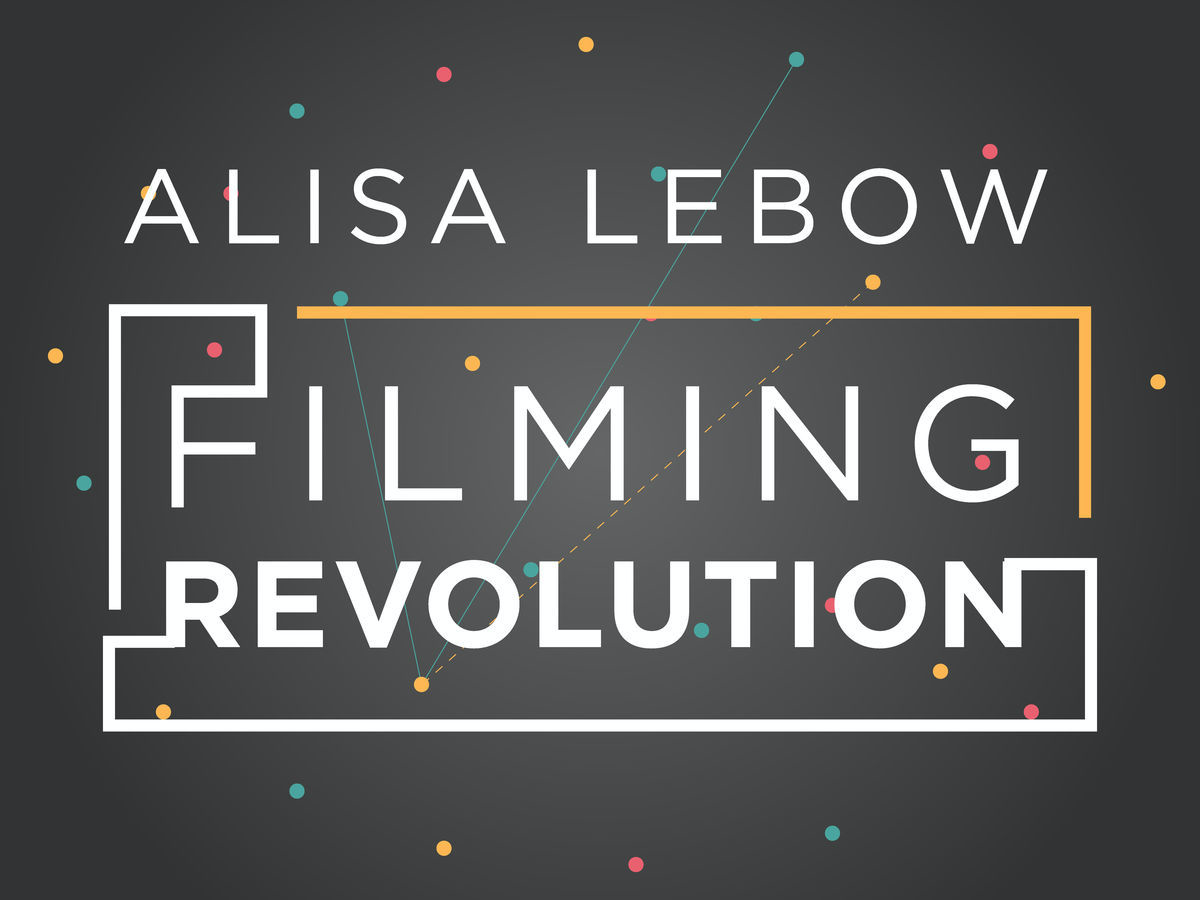 About the Project
Filming Revolution investigates documentary and independent filmmaking in Egypt since the Egyptian Revolution began in 2011. It brings together the collective wisdom and creative strategies of thirty filmmakers, artists, activists, and archivists who share their thoughts and experiences of filmmaking in those heady times. Rather than merely building an archive of video interviews, Alisa Lebow constructs a collaborative project, joining her interviewees in conversation to investigate questions about the evolving forms of political filmmaking.
The interviews can be explored via their connections to each other, across parameters such as themes, projects, or people. Each constellation of material allows users to engage in a curated conversation that creates a dialogue between filmmakers operating in the same space but who may not necessarily know of each other's work or ideas. Topics highlighted range from the role of activism in filming to the limits of representation or the impact of practical considerations of production and distribution.
The innovative constellatory design of Filming Revolution makes an aesthetic commentary about the experience of the revolution, its fragmented development, and its shifting meanings, thereby advancing arguments about political documentary via both content and form, simultaneously re-imagining formats of political documentary and scholarly communication.
About the Author
Alisa Lebow is Professor of Screen Media at Sussex University.
In the Media
Read an interview with the author on Jadaliyya.
Read a glimpse into the making of the project on the Stanford University Press blog.
Read an interview with the author from the Arab Film and Media Institute.
Winner of the 2020 Anne Friedberg Innovative Scholarship Award, sponsored by the Society for Cinema and Media Studies (SCMS).
Scholarly Praise for Filming Revolution
"I can think of no other project where filmmakers as an aggregate probe the ways in which large scale political events are represented. The power of Filming Revolution lies in the fact that it operates exactly in accord with the argument advanced within it: open-ended and counter-monumental."
—Patricia Zimmermann, Ithaca College
"A radical invitation to think and teach in new ways about politics, art, and scholarship, Filming Revolution charts a landscape of hope and despair that captures and critiques the fleeting possibilities of January 25."
—Sherene Seikaly, University of California, Santa Barbara
"Filming Revolution is unrivaled as a resource for students, scholars, activists, and filmmakers. Dramatically digressing from the linearity of the written text, it compounds the web 2.0 capacities for which the Arab uprisings were so famous, enabling a freedom of engagement that contributes to the ethos that prompted the insurgencies."
—Kay Dickinson, Concordia University
Additional Information
September 2018
ISBN: 9781503605220
Where to Explore
Project website: https://www.filmingrevolution.org/ 
Excerpt
Adapted from "archive" essay
One of the topics I set out to explore in this project was what to do with the prodigious digital archive that was being collected during the revolution. Very early on there had been an effort to set up an official archive of the revolution, to be headed by historian Khaled Fahmy https://www.theguardian.com/world/2011/jul/15/struggle-to-document-egypt-revolution but that effort fell apart within a year. (sherief gaber: a people's archive as opposed to a state archive) It became clear to those involved that the state had not undergone the substantial transformation necessary to keep this information from being used against rather than in support of the people who had been out in the streets fighting for change. In other words, it was likely that the effort to gather information about the revolution would be used to serve the ministry of the interior more than it would serve the ministry of culture or the people. Thus it became obvious that such archives, whether privately or publicly held, were potentially as dangerous as they were important. Yet the need to create a "people's archive" of the revolution––or many such archives––persists, and one question that continues to be relevant is whether this need outweighs the potential consequences of such a project.
There have been several efforts afoot to archive aspects of the revolution (this project included), some of which can be traced here: https://www.crl.edu/focus/article/7437 but the main focus in the interviews on this theme was specifically about the video archives of those directly involved in making the alternative media. I investigated two in particular, namely the impressive but at the time not yet properly organized Mosireen archive and the one that Lara Baladi had collected. In 2013–2014 both projects were in the process of being archived (that is, the massive amount of material held on several hard drives and amounting to several terabytes of data needed to be tagged and organized in some way so as to make it searchable), and each was intended to be put to multiple uses. One archive, Mosireen, released online in 2017 under the name 858 https://858.ma/) was a collective effort made to be openly accessible and for public use, and the other ultimately a private collection (Baladi's Vox Popoli), though it was always conceived of as something to be shared publicly in a variety of ways. To learn more about the origins of Baladi's archive, see: (lara baladi: vox populi archive expanded) Another archive that is discussed is Yasmin Elayat and Jigar Mehta's interactive, crowd-sourced website 18 Days in Egypt, which invites all manner of contributions, from photographs to poems to videos, about people's experiences during the revolution.
What is meant by an archive? Not everyone defined it the same way. For instance, one interviewee, Yasmin Elayat, distinguished her work (18 Days in Egypt) from more traditional notions of the archive, (yasmin elayat: a multimedia archive of personal stories) saying that it was more about stories than artifacts. Others seemed to have quite a broad idea of what an archive could be and embraced the expansiveness of the term. (lara baladi: the multiple incarnations of the archive: hub, resource, historical record) In addition, Baladi discusses the problematic nature of relying on the internet itself as an archive, given the algorithmic logic that drives Google and other search engines, which organizes material in ways that prioritize the new and the sensational, making it difficult if not impossible to find artifacts from the past, even the recent past. (lara baladi: Internet as archive) Thus the need to create alternative, dedicated archives of the mediation of these historic events.
It was mainly those directly involved in archiving the vast material of the Mosireen archive, especially Sherief Gaber, who were the most sanguine about the importance of the archive for the future. It might have been seen by Khalid Abdalla as a burden due to the amount of material amassed, but he also saw it as an opportunity for material to be returned to and events made meaning of in the future. (khalid abdalla: the footage may not be useful now, but will be useful later) Aida Elkashef concurred with the sentiment that while all of the material might not have an immediate use, it would no doubt become relevant in time, as people try to piece together the actual events on the ground. (aida elkashef: it's the media that glorified the 18 days; the archive will set the record straight)
Gaber, at the point of his interview for Filming Revolution, was consumed with the task of archiving Mosireen's vast database. At that point there was likely no other person on the planet better acquainted with the materials it held and with the process of making sense of it. Very shortly after we met he had to cease his work on the archive because of security concerns. There was reason to believe the offices where he was working might soon be raided, and the decision was taken to disband the archive and make sure it was safe. So my questions to him about the risks that such an archive entails—with so many potentially incriminating images and so many uses that go well beyond the hopes and intentions of the people who shot the material—were certainly timely.
While a good deal of the Mosireen archive derives from material shot by members of the Mosireen collective and their friends and comrades, there is also a significant proportion that comes from footage that people chose to entrust to the collective, shot over the course of two years of demonstrations, events, and clashes. The source of most of that material is anonymous, and yet there was a great degree of faith placed in the collective in handing that material over to them, and therefore the collective feels a tremendous responsibility toward those countless anonymous contributors. (sherief gaber: the archive)
Gaber talks about the balancing act that needs to take place in attempting to ensure, as much as possible, that the archive be available to those who would want to use it while at the same time not exposing people who might be represented within it to any danger at the hands of the police or the state. He makes the point that the state in Egypt does not seem to need hard evidence in order to detain or imprison those it deems dangerous, and thus it might not make much sense to worry about providing them with such evidence. In other words, it seems unlikely they would sift through hundreds or thousands of hours of material to find a particular face, nor would they spend those hours trying to identify all of those who appear. That said, Gaber hastens to add that nonetheless, the archivists certainly would not want to knowingly provide the state with any more ammunition to use against those who entrusted Mosireen with that material. He describes a delicate negotiation between trying to make sure that the material of the archive is available, through establishing relations of trust, and trying not to let the material fall into the wrong hands, as it were. (sherief gaber: balancing access with security)
Note: Some of the ethical issues and concerns raised in Gaber's interview mirror, to a much lesser degree, those faced by the Filming Revolution project, as we would want to protect the participants of this project from any unwanted attention while still retaining a commitment to an open-access platform and, as much as possible, the free flow of information. We had to weigh these issues very carefully, consulting many of the participants and others as well, to ascertain as much as possible whether they felt a project such as this, with its eminently accessible archive, was putting anyone in undue danger, any more than they might already have exposed themselves to. The conclusion we came to was that the participants are better versed in the dangers of their exposure than are we, and if they choose to pull their interviews from this site, they retain the right to do so, and their wishes will be honored.
(c) by the Board of Trustees of the Leland Stanford Jr. University. All rights reserved. Published by Stanford University Press, www.sup.org. No reproduction or any other use is allowed without the publisher's prior permission.
Call for Reviews
If you would like to review this digital project for the Arab Studies Journal and Jadaliyya, please email info@jadaliyya.com
Revolution without Revolutionaries: Making Sense of the Arab Spring
By Asef Bayat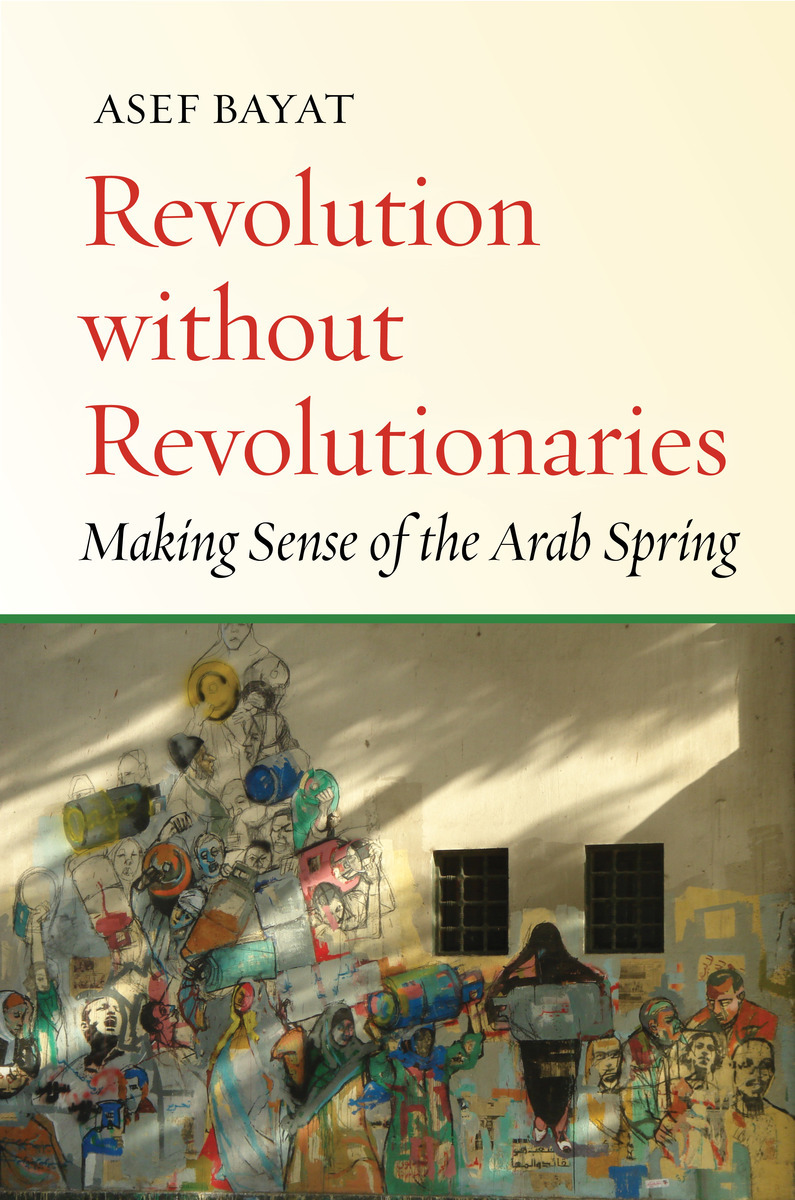 About the Book
The revolutionary wave that swept the Middle East in 2011 was marked by spectacular mobilization, spreading within and between countries with extraordinary speed. Several years on, however, it has caused limited shifts in structures of power, leaving much of the old political and social order intact. In this book, noted author Asef Bayat—whose Life as Politics anticipated the Arab Spring—uncovers why this occurred, and what made these uprisings so distinct from those that came before.
Revolution without Revolutionaries is both a history of the Arab Spring and a history of revolution writ broadly. Setting the 2011 uprisings side by side with the revolutions of the 1970s, particularly the Iranian Revolution, Bayat reveals a profound global shift in the nature of protest: as acceptance of neoliberal policy has spread, radical revolutionary impulses have diminished. Protestors call for reform rather than fundamental transformation. By tracing the contours and illuminating the meaning of the 2011 uprisings, Bayat gives us the book needed to explain and understand our post–Arab Spring world. 
About the Author
Asef Bayat is the Catherine and Bruce Bastian Professor of Global and Transnational Studies and Professor of Sociology at the University of Illinois, Urbana-Champaign. He is the author of Life as Politics: How Ordinary People Change the Middle East (Stanford, 2009, 2013) and Making Islam Democratic: Social Movements and the Post-Islamist Turn (Stanford, 2007). 
In the Media
"[T]his is a serious book that compares and explains the differences between previous Middle East and global revolutions and those of the last decade. A good scholarly contribution. Recommended"
"In 10 highly readable and informed chapters, Bayat's Revolution without Revolutionaries: Making Sense of the Arab Spring explores the making of the Arab Spring protests.... [T]his highly recommended book includes Bayat's personal reflections on his family background, his observations of the Iranian revolution, his doctoral research on the workers' councils, his experiences living in Cairo, and interviews he conducted in Egypt and Tunisia. He also includes some wonderful photographs."
—Valentine M. Moghadam, American Journal of Sociology
"Revolution without Revolutionaries is compelling, important, accessible to a general readership and is a must-read for those interested in Middle Eastern studies, revolutionary movements, sociology and history, Political Islam, and, above all, for readers considering how neoliberalism affects our world today. Furthermore, there is an honesty and vulnerability that I have rarely seen so openly in academics' works that makes Bayat's latest all the more relatable."
—Pouya Alimagham, Social History
Scholarly Praise for Revolution without Revolutionaries
"An astute analyst of the Middle East, Asef Bayat is one of the very few researchers equipped to historicize the region's contemporary uprisings. In Revolution without Revolutionaries, he deftly and sympathetically employs his own observations of Iran, immediately before and after the 1979 revolution, to reflect on the epochal shifts that have re-worked the political regimes, economic structures, and revolutionary imaginaries across the region today."
—Arang Keshavarzian, New York University
"Asef Bayat is in the vanguard of a subtle and original theorization of social movements and social change in the Middle East. His attention to the lives of the urban poor, his extensive field work in very different countries within the region, and his ability to see over the horizon of current paradigms make his work essential reading."
—Juan Cole, University of Michigan
"Asef Bayat provocatively questions the Arab Spring's apparent moderation, tracing its softness to decades of neoliberalism that have undermined the national state and discarded old-fashioned forms of revolutionary violence. This groundbreaking book is not an obituary for the Arab Spring but a hopeful glimpse at its future."
—Olivier Roy, author of The Failure of Political Islam
Additional Information
August 2017
312 pages
From $25.00 (list price)
Cloth ISBN: 9780804799027
Paper ISBN: 9781503602588
Digital ISBN: 9781503603073
Where to Purchase
Stanford University Press: https://www.sup.org/books/title/?id=26257
Excerpt
From Chapter 1: Revolutions of Wrong Times
Novel Revolutions?
Why did the revolutions of 2011 turn out to be so different from their earlier 1970s counterparts? What happened in the course of the past three decades that altered the nature of radical politics? How do we characterize the 2011 revolu­tionary episode and its distinct trajectory? Not everyone attributes anything dis­tinct to the Arab revolutions, except perhaps their civil character, which avoided war and destruction as seen in the "classical" revolutions. Commenting on the Egyptian experience, the sociologist Saad Eddin Ibrahim argues that the remark­able revolt that overthrew the Mubarak regime opened the way for far-reaching social and political changes, including three free elections, a new government and parliament, and under General Abdel Fattah el-Sisi new economic projects, notably the new Suez Canal.31 Yet most revolutionaries saw the post-Mubarak Muslim Brotherhood government as a barrier to rather than facilitator of deep democratic change. And only a few considered General Sisi, who forcefully seized power from the government on July 3, 2013, as the incarnation of the rev­olution; if anything, General Sisi's regime embodied a drive toward restoration.
From a broader perspective, the political scientist Jack Goldstone likewise suggests that the Arab Spring followed the same pattern as any other revolution, beginning with socioeconomic strain and elite opposition, followed by popu­lar anger, shared views, and benefit of favorable international relations.32 He predicted that they "will unfold as all revolutions do" with "ongoing struggles for power between radicals and moderates."33 It is true that the Arab uprisings had similar preconditions, which tell us about revolution as movement or the way a revolutionary mobilization develops. They do not tell us about revolution as change or the outcome, nor do they reveal the ideology, vision, or choice of organization that has a crucial bearing on the outcome. Did the notion of radi­cals and moderates have any meaningful relevance in the experiences of Egypt, Tunisia, or Yemen? Where were the radicals, and was the role they played sim­ilar to those in the French, Russian, or Iranian revolutions?34 In Why Occupy a Square, a book on the Egyptian uprising that builds on Goldstone's perspective, Jeroen Gunning and Ilan Baron express doubt whether Egypt's was in fact a revolution at all because there was little shift in the structure of the state and distribution of power.35 But the question remains: Why was there no significant shift in the structure of power and state institutions or economic vision, even though a spectacular uprising did succeed in toppling an entrenched dictator? Why Occupy a Square does not address the question; its intended focus is on the causes and tactics of revolutionary mobilization rather than on strategic visions about how to wrest power from the incumbents.
Others consider the Arab Spring as true revolutions that were hijacked, manipulated, or stalled by the counterrevolution. What occurred in Egypt, Tunisia, and Libya was no less than a "political revolution" in Gilbert Achcar's assessment, because "the emergence of the people freed from the shackles of servitude, the assertion of collective will in public squares, and success in over­throwing tyrannical oppressors are the unmistakable works of a political rev­olution." Unfortunately, however, these revolutions "left the state apparatuses of the fallen regime intact," thus rendering themselves defenseless against the "conservative coup" or appropriation by such free riders as the Muslim Brother­hood.36 In the view of Jean-Pierre Filiu, revolutions in Syria, Egypt, and Yemen were stalled not simply by the free riders but by the very counterrevolutionary "deep state"—that is, the secretive and extralegal apparatuses of the states, such as the police and intelligence service, which see themselves as the custodians of "saving" these nations at any cost.37
As I show in this book, the question is not whether the counterrevolution was responsible for stalling or hijacking the Arab revolutions; all revolutions carry within themselves the germs of counterrevolutionary intrigues. The ques­tion is whether the revolutions were revolutionary enough to offset the perils of restoration. The idea of "deep state" may be useful in highlighting the conti­nuity of the old order after the revolutions.38 But an overemphasis on its excep­tional, "deep" character underplays the failure of the revolutionaries to address the question of state power per se, as if things would have been different had the revolutionaries confronted "normal" states. The shah's state also enjoyed a powerful military and the intelligence apparatus SAVAK yet was overturned by the Iranian revolution. Why were the Arab revolutions particularly more vulnerable in the face of the forces of restoration? As I discuss in Chapter 10, the geopolitical exceptionalism of the Middle East, shaped by oil and Israel, did play a part in undermining the revolutions, but the analytical lens deployed in these narratives allows little room to go beyond the notions of manipulation or hijacking to see something novel about these political upheavals.
Interestingly, those insiders to the upheavals seem to sense, even though in retrospect, something new about what they experienced. Tunisian novelist Kamal Zaghbani views his revolution as something "unique," one that "opens new horizons in human history."39 According to the Egyptian revolutionary Wael Ghoneim, "Revolutions of the past have usually had charismatic leaders who were politically savvy and sometimes even military genius." Those were the "revolution 1.0 model." But the revolution in Egypt, according to Ghoneim, belonged to a new model, "revolution 2.0," a "truly spontaneous movement led by nothing other than the wisdom of the crowd."40 In an attempt to give mean­ing to such particularities, the political scientist Ivan Krastev finds in the recent global protests, from Tunisia and Egypt to the Occupy movements, a clear de­parture from the twentieth-century experiences. The past protests were "about emancipation—advocating rights of workers, women, or minorities—and their street marches were aimed at gaining access to and representation within state institutions." The protests of 2011, however, were neither for revolution nor for reform; rather, they expressed a rebellion against the institutions of representa­tive democracy, "without offering any alternative."41 The recent revolts, accord­ing to Krastev, were not against government but against being governed.
This is an intriguing argument but raises important questions. Were the Arab revolts and the Occupy movements of the same breed? Were the rebels not truly interested in politics? The Arab revolts and the Occupy movements did share certain common roots—neoliberal economies, unprecedented inequality and precarity, unresponsive governments, and the use of new communication technologies for mobilization. But their different political settings—electoral democracies versus autocracies—entailed different political trajectories. Where neoliberal policies operated under an electoral democracy, as in the United States, Spain, Brazil, and Turkey, dissent took the form of Occupy movements; however, in places where neoliberal economies were mixed with autocratic rule, the outcome became revolutions. Yet Krastev, focusing on the centrality of social media, lumps all these together as the expression of a historic shift from politics to protest.42 But in truth these activists seemed to be departing not from politics per se but from a particular kind of politics, the conformist party politics that had failed to offer a way out of malaise. On the contrary, the Syriza in Greece, Podemos in Spain, and Aam Aadmi Party in India garnered mass support because they were seen as political parties and programs that articulated unorthodox policies against neoliberal onslaught and corruption. In the Middle East, Iran's Green revolt of 2009 targeted those who deprived the citizens of participation in fair electoral politics, while the emergence of some one hundred new political parties in Tunisia and dozens in Egypt just after their uprisings pointed not to aversion from politics but a desire for meaning­ful politics.
Notes
32. Jack Goldstone, "Understanding the Revolutions of 2011," Foreign Affairs, May–June 2011.
33. Jack Goldstone, Revolutions: A Very Short Introduction (Oxford: Oxford University Press, 2014), p. 130.
34. Crane Brinton, The Anatomy of Revolution (New York: Vintage, 1938).
35. Jeroen Gunning and Ilan Baron, Why Occupy a Square? People, Protests and Movements in the Egyptian Revolution (Oxford: Oxford University Press, 2014), pp. 5–8, 211–212.
36. Gilbert Achcar, The People Want: A Radical Explanation of the Arab Uprising (Berkeley: University of California Press, 2013), pp. 4, 153.
37. Jean-Pierre Filiu, From Deep State to Islamic State: The Arab Counter-revolution and Its Jihadi Legacy (London: Hearst, 2014).
38. The "deep state" is defined as "unaccountable, unelected elites that exert control over elected or civilian officials." See David Faris, "Deep State, Deep Crisis: Egypt and American Policy," Middle East Policy Council 20, no. 4 (2013): pp. 99–110.
39. Kamal Zaghbani, "Al-Thawra al-Tunisia: Al-Thawra al-Mobdaiyya," in spe­cial issue on the Tunisian revolution, al-Kitab al-Okhra 3 (August 2012): 219.
40. Wael Ghoneim, Revolution 2.0: The Power of the People Is Greater Than the People in Power (New York: Houghton Mifflin Harcourt, 2012), p. 293.
41. Ivan Krastev, "From Politics to Protest," Journal of Democracy 25, no. 4 (October 2014): 6, 16.
42. Ibid., pp. 5–19. Manuel Castells likewise considers the social upheavals since 2011—both the Arab revolutions and Occupy movements—of the same type shaped by our current "network society," so these are "networked social movements" that brought together dissenters through social media. This approach also misses the historical contexts of these different societies, such as Arab countries ruled by au­tocrats and those governed by liberal democracy. See Castells, Networks of Outrage and Hope, pp. x, 220.
(c) by the Board of Trustees of the Leland Stanford Jr. University. All rights reserved. Published by Stanford University Press, www.sup.org. No reproduction or any other use is allowed without the publisher's prior permission.
Table of Contents
Preface
Chapter 1: Revolutions of Wrong Times
Chapter 2: Marx in the Islamic Revolution
Chapter 3: Revolution in the Everyday
Chapter 4: Not a Theology of Liberation
Chapter 5: Cities of Dissent
Chapter 6: Square and Counter-Square
Chapter 7: The Spring of Surprise
Chapter 8: Half Revolution, No Revolution
Chapter 9: Radical Impulses of the Social
Chapter 10: The Agony of Transition
Chapter 11: Revolution and Hope
Notes
Index
Call for Reviews
If you would like to review the book for the Arab Studies Journal and Jadaliyya, please email info@jadaliyya.com 
Social Movements, Mobilization, and Contestation in the Middle East and North Africa
Edited by Joel Beinin and Frédéric Vairel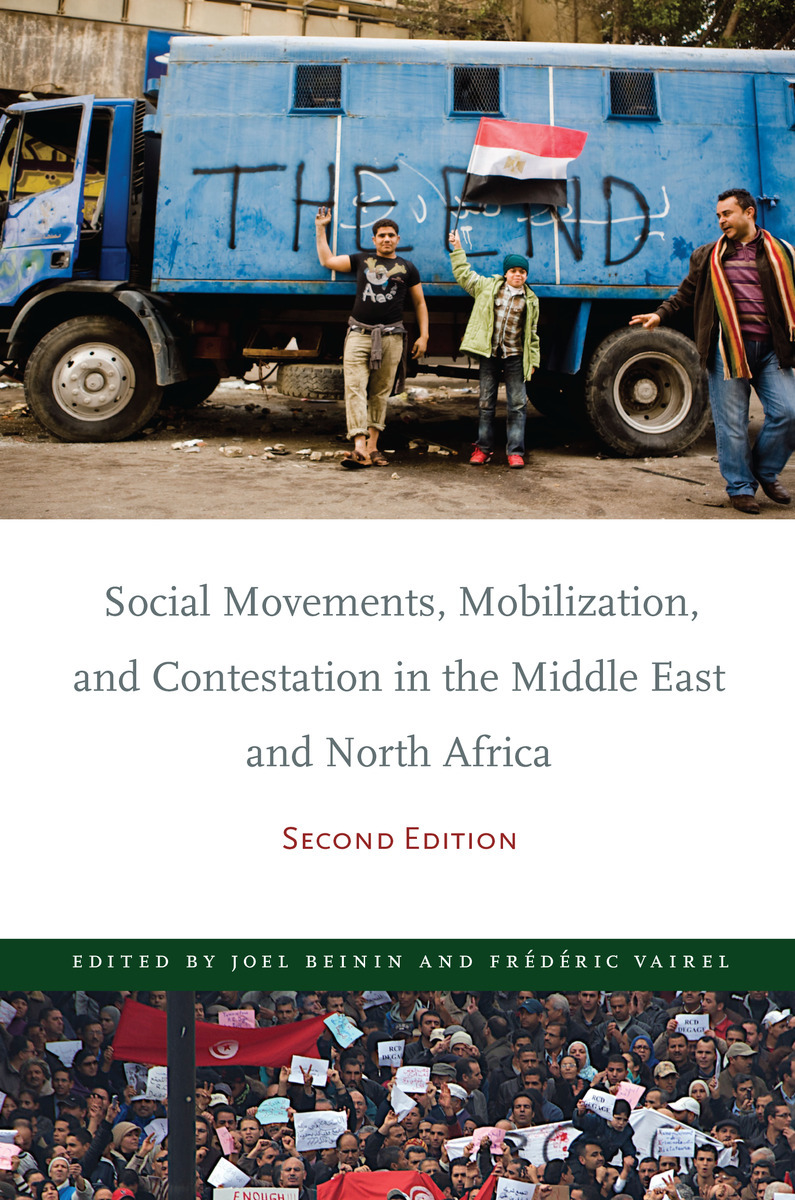 About the Book
Before the 2011 uprisings, the Middle East and North Africa were frequently seen as a uniquely undemocratic region with little civic activism. The first edition of this volume, published at the start of the Arab Spring, challenged these views by revealing a region rich with social and political mobilizations. This fully revised second edition extends the earlier explorations of Egypt, Morocco, Lebanon, Saudi Arabia, and Turkey, and adds new case studies on the uprisings in Tunisia, Syria, and Yemen.
The case studies are inspired by social movement theory, but they also critique and expand the horizons of the theory's classical concepts of political opportunity structures, collective action frames, mobilization structures, and repertoires of contention based on intensive fieldwork. This strong empirical base allows for a nuanced understanding of contexts, culturally conditioned rationality, the strengths and weaknesses of local networks, and innovation in contentious action to give the reader a substantive understanding of events in the Arab world before and since 2011.
About the Editors
Joel Beinin is Donald J. McLachlan Professor of History, Emeritus, at Stanford University, and a past president of the Middle East Studies Association of North America. He is coeditor of A Critical Political Economy of the Middle East and North Africa (Stanford, 2020) and The Struggle for Sovereignty: Palestine and Israel, 1993-2005 (Stanford, 2006) and author of The Dispersion of Egyptian Jewry: Culture, Politics, and the Formation of a Modern Diaspora (2005). He is the series editor of Stanford Studies in Middle Eastern and Islamic Societies and Cultures.
Frédéric Vairel is Professor of Political Studies at the University of Ottawa.
In the Media
"This book is an invaluable source of empirical data on contention and mobilization in the [Middle East and North Africa] region, both at the center and the peripheries, and goes a long way to explain the 'Arab Spring'. Its greatest strengths lie in the nuanced and actor-focused depiction of mobilization and contention dynamics and in challenging conventional knowledge regarding the prevalence of radicalization, the role of Islamist actors, and the teleological drive of contention . . . [F]or everyone trying to understand the ongoing events in the MENA region with the whole range and complexity of its activism, this book is essential reading."
"The second edition of their volume provides new chapters on the situations in Syria, Yemen, and Tunisia, while adding and revising the sections of Egypt, Morocco, Lebanon, Saudi Arabia, and Turkey. The editors acknowledge the complexities of the dynamic region while providing empirical analysis that seeks to provide a better understanding of the changes at hand."
—Middle East Journal
Scholarly Praise for Social Movements, Mobilization, and Contestation in the Middle East and North Africa
"An altogether welcome addition to both the social movement literature and the growing body of work on contention in the Middle East and North Africa. In the wake of 9/11, scholars rushed to fill the gaping void in scholarly knowledge of all manner of 'Islamicist' movements, but generally without tapping into the rich body of work on contentious politics that had been produced in recent years. And for their part, movement scholars were missing in action when it came to knowledge of events in this crucial region of the world. This exceptional collection has gone a long way towards remedying this problem and bringing these two important literatures into productive dialog with each other."
—Doug McAdam, Stanford University
"Protest in the Middle East and North Africa is not just a monopoly of Islamists. This volume juxtaposes Islamist activism with movements by workers, intellectuals, feminists, human rights activists, and others that don't get much attention in the West, but which present a fuller picture of political and social upheavals in the region."
—Charles Kurzman, University of North Carolina at Chapel Hill
Additional Information
Second edition August 2013
352 pages
From $26.00 (list price)
Cloth ISBN: 9780804785686
Paper ISBN: 9780804785693
Digital ISBN: 9780804788038

Where to Purchase
Stanford University Press: https://www.sup.org/books/title/?id=23271
Excerpt
From Chapter 9: Becoming Revolutionary in Tunisia, 2007-2011 – Amin Allal
A Mounting Wave of Protest
The movement of August 2010 in Ben Guerdane, on the Libyan border, repre­sented a significant stage in the mounting wave of protest. The collective action was in response to the closing of the border when the Libyan government shut down the Ras Jdir customs post, the daily point of transit for a transnational contraband economy (Meddeb 2011). This disrupted an economy on which substantial portions of the regional population depended for their livelihood. Peaceful demonstrations demanding the reopening of the border met with harsh repression. Arrests and police brutality merely strengthened the move­ment, so much so that the Tunisian authorities felt compelled to negotiate with the Libyan government over reopening the border. By upsetting the inequitable yet vital balance created by an illegal, largely corrupt cross-border economy, the authorities had triggered a protest movement that took on increasing intensity in a number of locations in the Ben Guerdane area.
Four months later, Mohamed Tariq al-Bouazizi, a vegetable vendor in Sidi Bouzid, committed suicide by setting himself ablaze. This immediately publi­cized act came to stand for the indignation felt by a large part of the country and expressed at different times through collective action. Bouazizi became the emblematic figure of an informal economy that was being arbitrarily and vio­lently thwarted.
While the protest movements in Tunisia's hinterland reflected specific, local modes of expression and socioeconomic conditions, they also displayed several common features. In every instance, the protesters denounced nepotism, chal­lenged the supposed inevitability of unemployment, and engaged in collective action with little institutional backing; in any event, they were out of step with the oppositional party and trade union leadership. The dynamic of mobiliza­tion and the forms of action took on a recurrent character—marches and sit-ins came up against harsh police repression, which in turn triggered further mobilization. In response to the first arrests, demonstrators marched on po­lice stations and other government buildings. The first casualties sparked even greater protest. Moreover, these developments revealed cracks in the edifice of party-state influence and control, as well as the authorities' difficulties in stamp­ing out the revolt with mere repression. Yet the sources of anger changed. The key slogan in Gafsa had been "Give us jobs, and stop stealing from us." In Ben Guerdane, protesters chanted, "Open the border so we can survive!"
The sequence from 2008 to 2010, characterized by the spread of protest movements, may not have been the precondition for actions during the revo­lutionary moment of 2010–11, which had their own rationale. The hardships endured by the population in the hinterland regions did not generate a revo­lutionary "vanguard." But, they did congeal in the minds of many individuals (whether directly involved in protest or not), becoming a leitmotiv for their in­volvement in the revolution.
The revolutionary process marked the shift to outright protest by people previously engaged in more diffuse forms of resistance to the political status quo. The cost of overt protest in authoritarian regimes is higher than that of routine forms of resistance (Pommerolle and Vairel 2009). Understanding the popular uprising in Tunisia requires analysis of the forms of resistance and oppositional behavior that developed during the last years of Ben Ali's reign. The dichotomy between resistance and protest is less relevant here than the transition from one to the other (Bennani-Chraïbi and Fillieule 2003) because the same individuals may well engage simultaneously in activities that can be termed "resistance," "protest," and "conventional participation."
Ordinary Resistance and "Revolutionary" Action
Silence does not always imply consent. Social scientists who take their lead from Juan J. Linz (2000) have been a little too quick to equate the feeble response of dissonant voices in the institutional public arena (for example, the press, politi­cal groups, trade unions, voluntary organizations), particularly in authoritarian settings, with consent, or a lack of opinion, or the political views of the "silent majority." Although there were many critical utterances and practices in Tunisia, the public scene has often been analyzed in terms of political apathy and de­politicization due to tight control of public space by the security apparatus. In the Tunisian context, Timur Kuran's (1995) "preference falsification" seems less pronounced if "low-key" manifestations of political discontent are factored in. In many public contexts, people can voice criticism and denunciation without exposing themselves to repression because they know, even in authoritarian re­gimes, that others harbor similar feelings, although they may not express them in the same way. Focusing on private preferences, the ones that matter according to Kuran, therefore risks distracting attention from the constantly evolving criti­cal perceptions that can be found in the "public" and "private" spheres alike, and that contribute to how actors redefine the options for action available to them.
Forms of resistance that had been under way for some time, and that may have looked as though they were reproducing the authoritarian status quo, began to take on a different character as political circumstances changed dur­ing the winter of 2010–11.
(c) the Board of Trustees of the Leland Stanford Jr. University. All rights reserved. Published by Stanford University Press, www.sup.org. No reproduction or any other use is allowed without the publisher's prior permission.
Table of Contents
Preface
Contributor
Introduction: The Middle East and North Africa Beyond Classical Social Movement Theory – Joel Beinin and Frédéric Vairel
Part 1. Authoritarianisms and Oppositions
Chapter 1: Protesting in Authoritarian Situations: Egypt and Morocco in Comparative Perspective – Frédéric Vairel
Chapter 2: Egyptian Leftist Intellectuals' Activism from the Margins: Overcoming the Mobilization/Demobilization Dichotomy – Marie Duboc
Chapter 3: Leaving Islamic Activism Behind: Ambiguous Disengagement in Saudi Arabia – Pascal Menoret
Chapter 4: Hizbullah's Women: Internal Transformation in a Social Movement and Militia – Anne Marie Baylouny
Part 2. Mobilizing for Rights
Chapter 5: Three Decades of Human Rights Activism in the Middle East and North Africa: An Ambiguous Balance Sheet – Joe Stork
Chapter 6: Unemployed Moroccan University Graduates and Strategies for "Apolitical" Mobilization – Montserrat Emperador Badimon
Chapter 7: Presence in Silence: Feminist and Democratic Implications of the Saturday Vigils in Turkey – Zeynep Gülru Göker
Chapter 8: Mobilizations for Western Thrace and Cyprus in Contemporary Turkey: From the Far Right to the Lexicon of Human Rights – Jeanne Hersant
Part 3. How Arabs Became Revolutionary
Chapter 9: Becoming Revolutionary in Tunisia, 2007–2011 – Amin Allal
Chapter 10: A Workers' Social Movement on the Margin of the Global Neoliberal Order, Egypt 2004–2012 – Joel Beinin and Marie Duboc
Chapter 11: Dynamics of the Yemeni Revolution: Contextualizing Mobilizations – Laurent Bonnefoy and Marine Poirier
Chapter 12: "Oh Buthaina, Oh Sha'ban—the Hawrani Is Not Hungry, We Want Freedom!": Revolutionary Framing and Mobilization at the Onset of the Syrian Uprising – Reinoud Leenders
Notes
Bibliography
Index
Call for Reviews
If you would like to review the book for the Arab Studies Journal and Jadaliyya, please email info@jadaliyya.com.