Building on a Legacy
Dr. Halim Barakat

Hosted by Halim Barakat's Family with the Center for Contemporary Arab Studies and the Jerusalem Fund
OCTOBER 7, 2023
Riggs Library, Georgetown University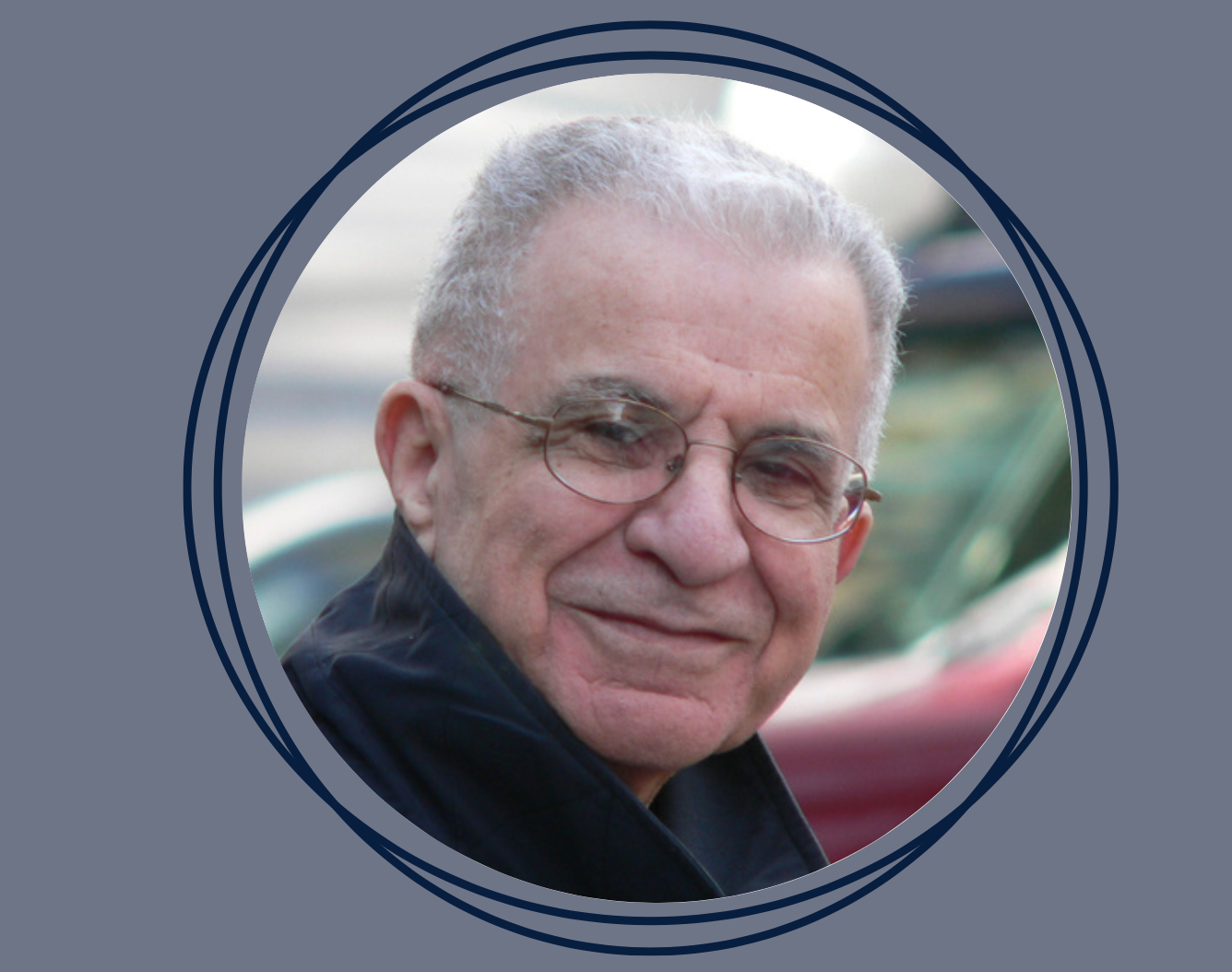 Schedule

Welcome
Fida Adely
Director, Center for Contemporary Arab Studies Georgetown University
Speakers
Adonis
Syrian Poet, Essayist, and Translator
Munir Bashour
Professor Emeritus, American University of Beirut
Sinan Antoon
Poet, Novelist, Scholar, and Translator
Edmund Ghareeb
Board Member, The Jerusalem Fund
Rochelle Davis
Associate Professor of Anthropology, Center for Contemporary Arab Studies, Georgetown University
Bassam Haddad
Founding Director, Middle East and Islamic Studies Program George Mason University
Beshara Doumani
Mahmoud Darwish Professor of Palestinian Studies, Brown University
Thank you and Closing Remarks
Jehad Abusalem
Executive Director, The Jerusalem Fund
Audience Remarks Reception 
Dr. Halim Barakat
(1931-2023)
Dr. Halim Barakat was a celebrated novelist, a prolific scholar, and a public intellectual committed to social justice, equality, and freedom in the Arab World— especially in his beloved Syria and Lebanon. His novels boldly engaged the biggest public debates, as well as the most deeply personal issues of his generation. His highly influential book on Arab society in the twentieth century, The Arab World: Society, Culture, and State, continues to be widely taught in the United States and in the Arab World. As one of the earliest faculty members of the Center for Contemporary Arab Studies, Dr. Barakat was instrumental in shaping the identity, activities, and curriculum of CCAS during its formative years. Throughout his career, Dr. Barakat worked tirelessly for, in his words, "a unified, democratic, secular, and egalitarian Arab nation." He also devoted much of his time to the Jerusalem Fund because he considered the Palestinian struggle for self-determination to be central to efforts to transform the Arab World. His humbleness and love of life communicated a beautiful sense of purpose to all those who had the fortune to know him.
Words of Remembrance: Dr. Judith Tucker
I had the great good fortune to be a colleague of Halim Barakat's for my first 20 years on the faculty at Georgetown, and I worked with him closely on the ongoing development of the Master of Arts in Arab Studies' curriculum. Halim guided and shaped the program of study of Arab society and culture for our students, and generations of MAAS graduates benefitted enormously from his unparalleled knowledge of the social and literary terrains of the modern Arab World. He took a clear-eyed and iconoclastic approach in his scholarship and teaching, combining incisive critiques of Arab society with his deep belief in the power of social struggles to bring about change. His students gained empathy for the people of the region and appreciation for the complexities and achievements of Arab society and modern Arabic literature.
Along with other prominent Arab intellectuals from CCAS at the time – including Hisham Sharabi, Hanna Batatu, Ibrahim Oweiss – Halim was well-known in American academia and was also recognized and celebrated in the Arab World. His name was a passport: when I traveled in the region as a member of the CCAS faculty, the red carpet was rolled out for me as an associate of Halim's.
Halim was a wonderful colleague. He was soft-spoken, gentle, and thoughtful, a favorite with the CCAS faculty, staff, and students. In twenty years, I never heard him raise his voice, and I never knew him to be petty or self-important – no small feats in the academic environment. Yet he always stood his ground on matters of principle and importance. He was a stalwart supporter and advocate for Palestinian rights even though taking these positions subjected him at times to vitriolic attacks. He will be much missed and long remembered for his many contributions to CCAS and the study of the Arab World, and perhaps above all for the great kindness he showed to everyone, regardless of station, who crossed his path.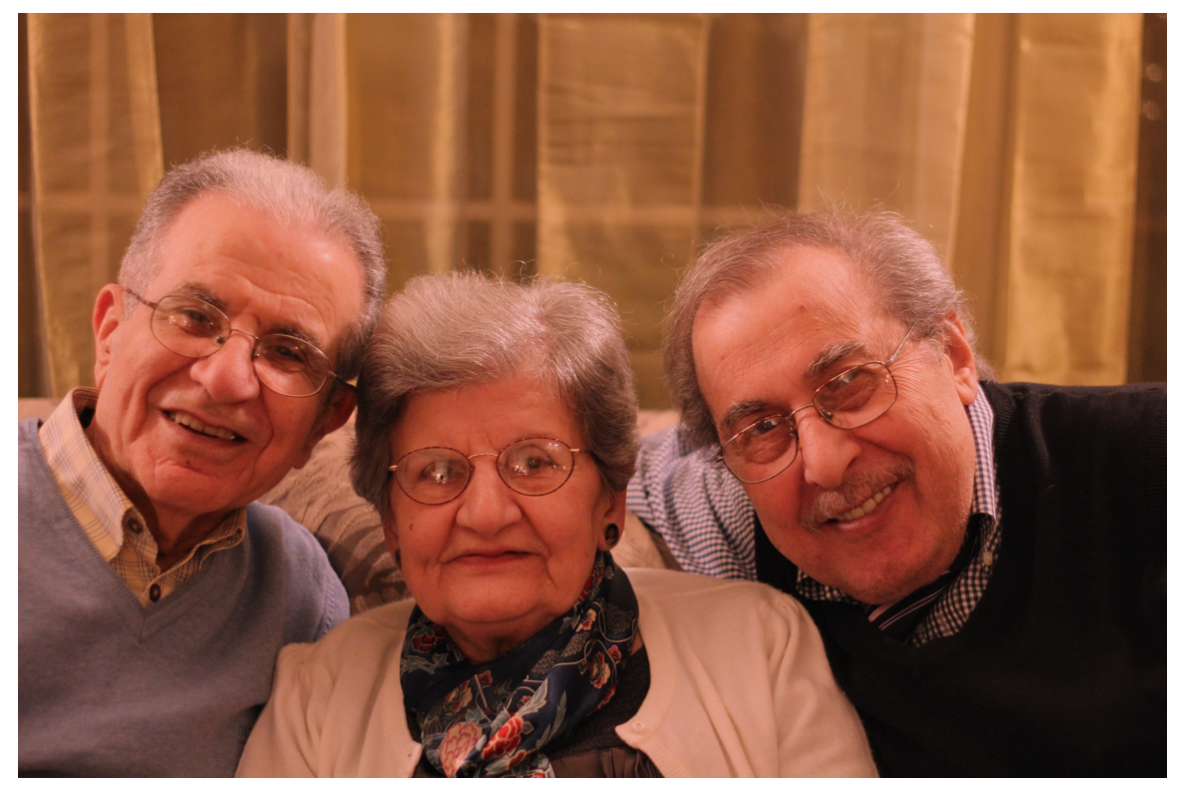 The family invites anyone who would like to honor Dr. Barakat to make a contribution to the Halim and Hayat Barakat Endowed Scholarship through the Birzeit University Fund registered 501(c)(3) organization at:
https://bzufund.org/give-today/