The Center for Middle Eastern Studies, The Political Anthropology Working Group, and Jadaliyya present
A Roundtable Discussion: The Gezi Protests and Dissident Visions of Turkey
March 3, 2014 - 4:30pm - 6:30pm
CGIS South Bldg, Belfer Case Study Room 020, 1730 Cambridge St, Cambridge, MA
A discussion of the Gezi Park protests, which erupted in Istanbul in late May 2013, and their aftermath. This event coincides with the launch of the JadMag volume, "Resistance Everywhere": The Gezi Protests and Dissident Visions of Turkey, published by Jadaliyya and Tadween Publishing—a collection of essays intended as a pedagogical resource for those teaching and studying recent events in Turkey.
Panelists
The Politics of Knowledge Production Today: Pedagogy, Policy, and Real Time, Bassam Haddad, Director of Middle Eastern Studies Program and Associate Professor of Public and International Affairs, George Mason University and Jadaliyya Co-Founder and Co-Editor
Constructing Politics: Infrastructure and Public Space in Istanbul, Elizabeth Angell, PhD Candidate in Anthropology, Columbia University, and Contributor to the JadMag Volume

Heterogeneous Rootedness: Gezi as a Global Event in Contemporary Turkish Literature, Ceyhun Arslan, PhD Candidate in Near Eastern Languages and Civilizations, Harvard University

Engendering Biographies and Bibliographies: Women`s Movement, Critical Media Practice, and Gezi, Cihan Tekay, PhD Candidate in Cultural Anthropology, The CUNY-Graduate Center & Jadaliyya Turkey Page Co-Editor

Formations of the Areligious: Secularism, Islamism and Alignments of Dissent after Gezi, Emrah Yildiz, Joint PhD Candidate in Social Anthropology and Middle Eastern Studies, Harvard University & Jadaliyya Turkey Page and JadMag Volume Co-Editor

Moderator: Cemal Kafadar, Vehbi Koç Professor of Turkish Studies, Department of History, Harvard University
Following the panel, there will be a reception in the CGIS South concourse.
Special thanks to artist Taha Alkan for permission to use "Lady in Red Dress" (2013).

This event is open to the public; no registration required.
This event is off the record. The use of recording devices is strictly prohibited.
Contact: Liz Flanagan, elizabethflanagan@fas.harvard.edu
Sponsor(s): The CMES Working Group on Film and Visual Arts in a Changing Middle East, the Political Anthropology Working Group, Harvard University, and Jadaliyya.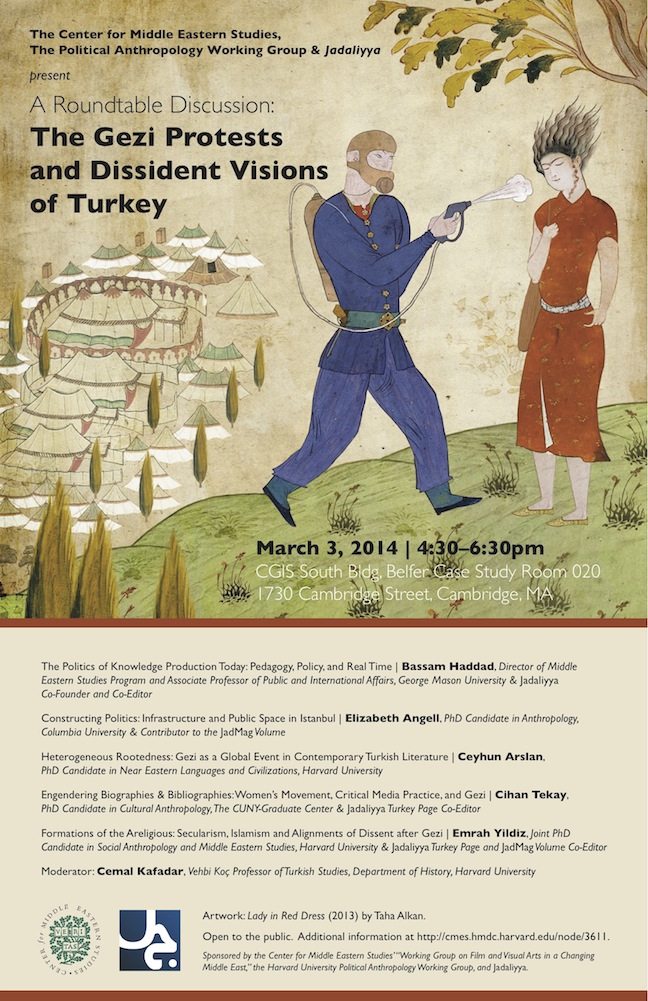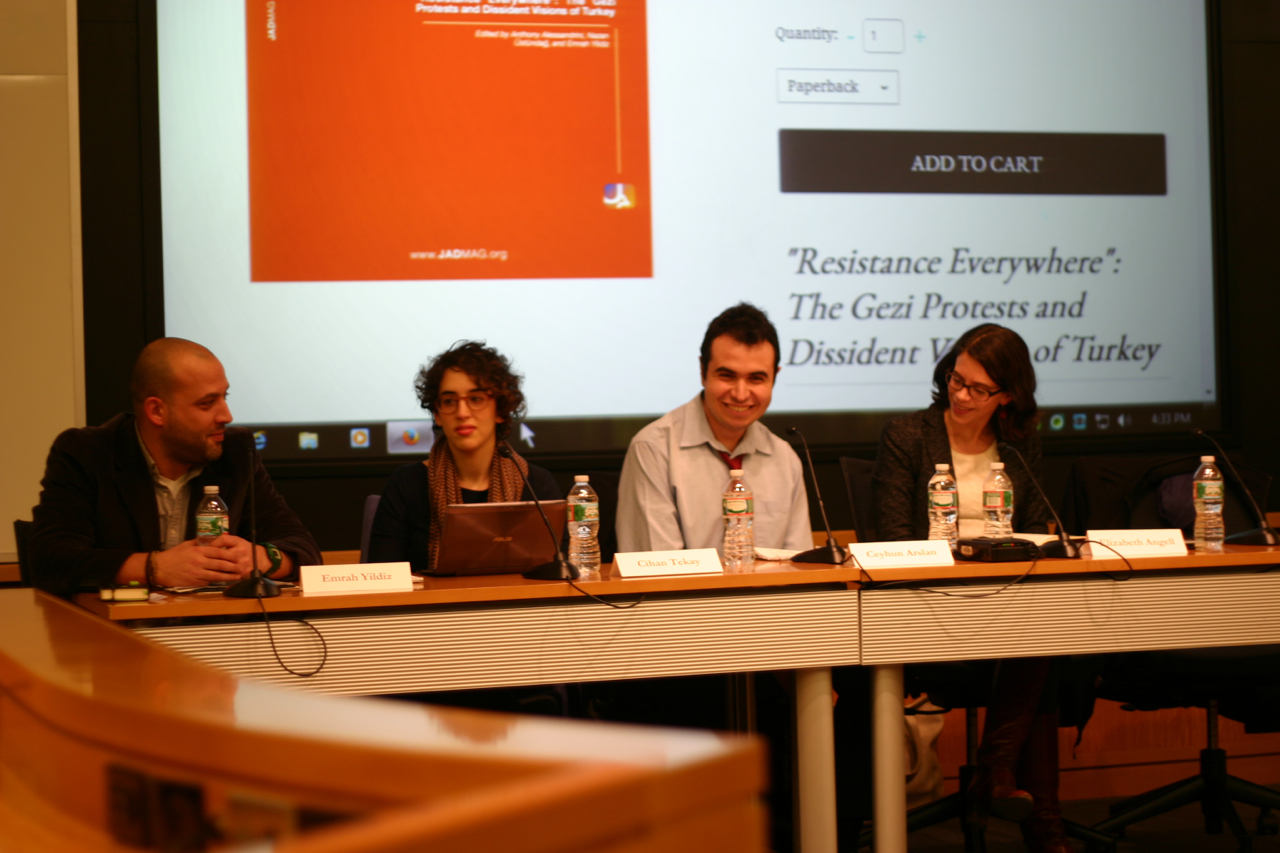 [The panelists, left to right: Emrah Yildiz, Cihan Tekay, Ceyhun Arslan, Elizabeth Angell]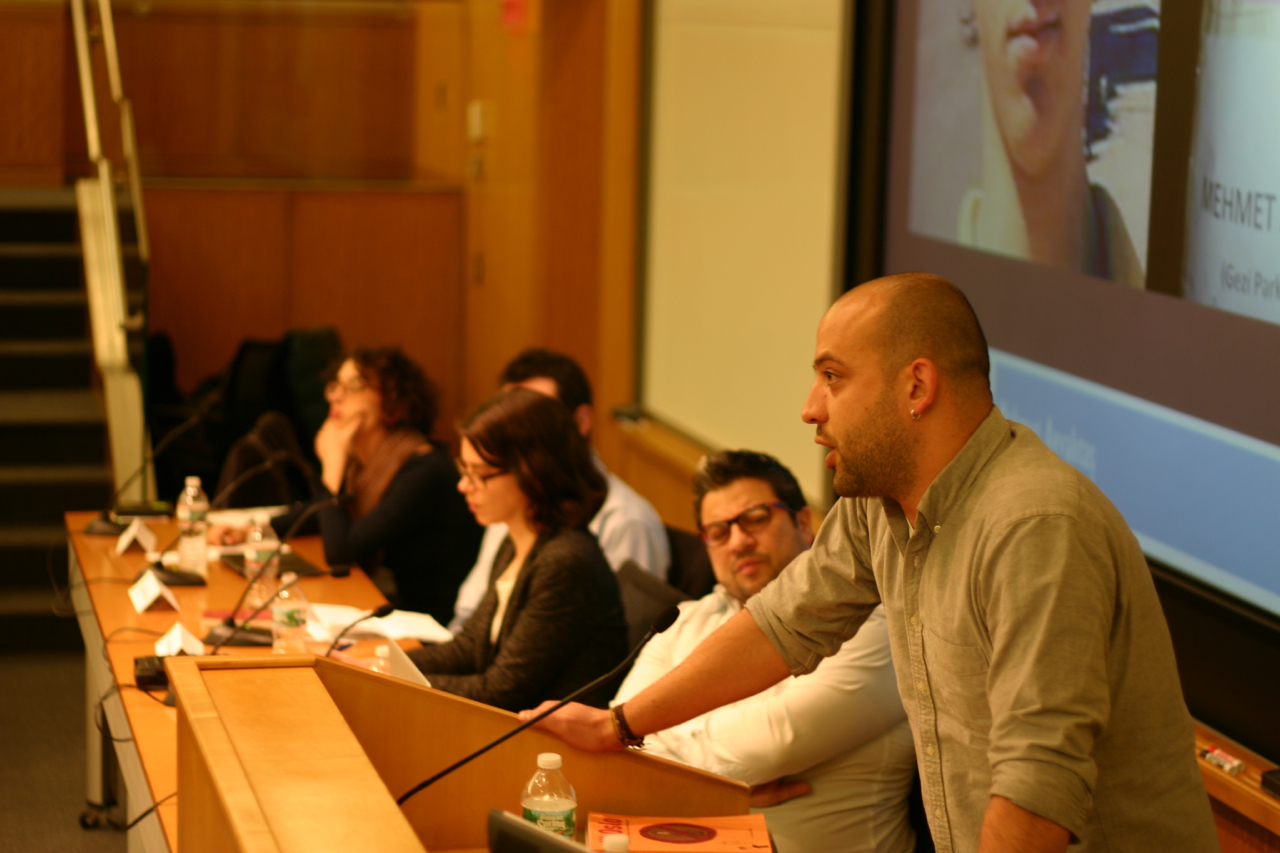 [Jadaliyya Turkey Page Co-Editor, Emrah Yildiz]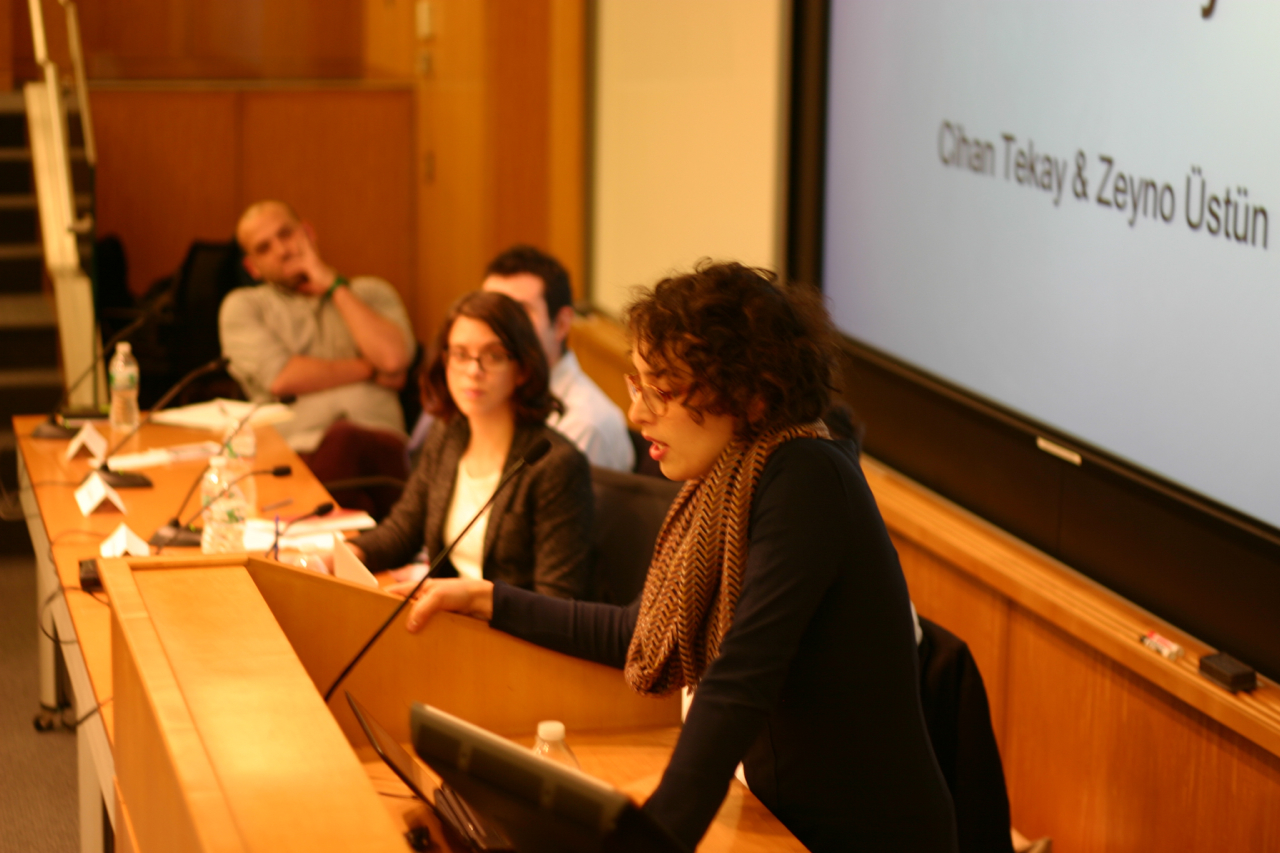 [Jadaliyya Turkey Page Co-Editor, Cihan Tekay]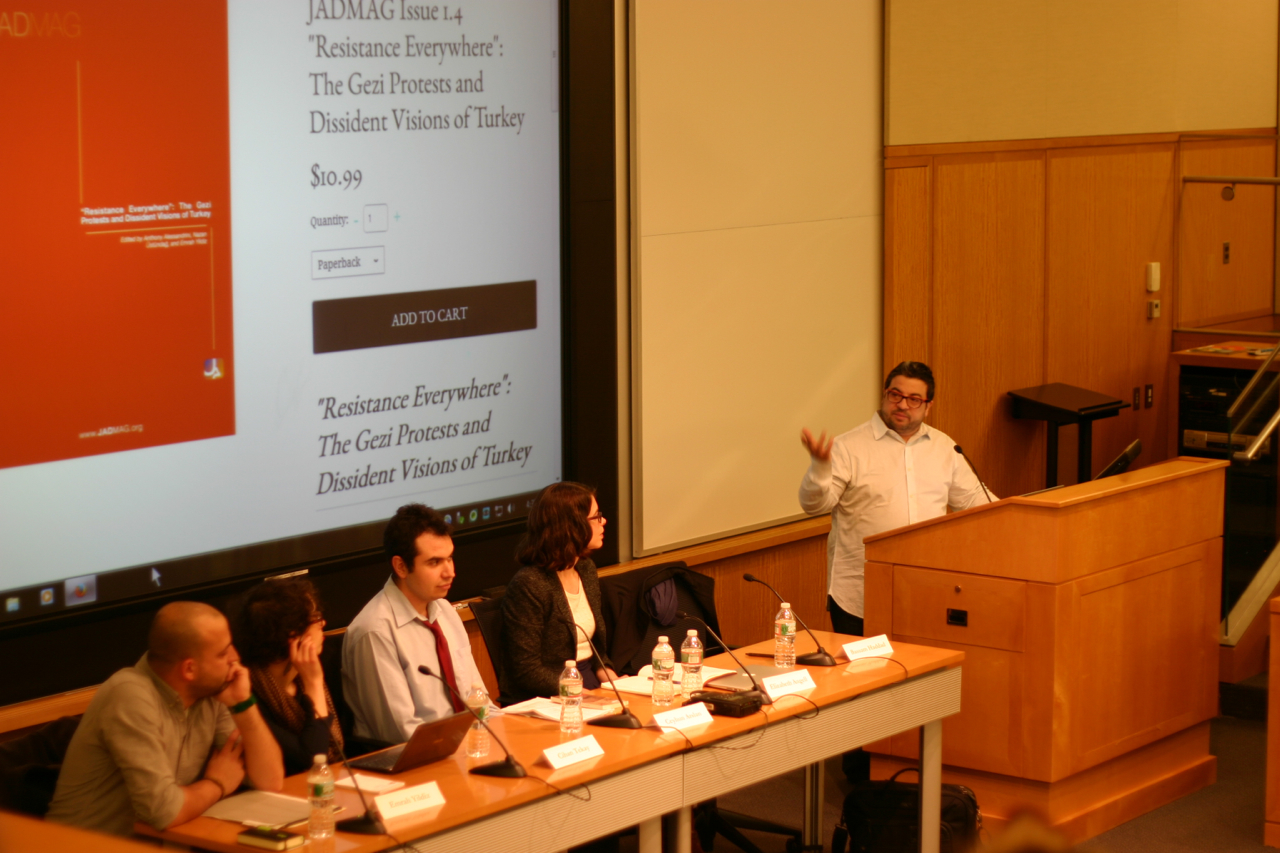 [Jadaliyya Co-Founder, Bassam Haddad]