["A Profile from the Archives"  is a series published by Jadaliyya in both Arabic and English in cooperation with the Lebanese newspaper, Assafir. These profiles will feature iconic figures who left indelible marks in the politics and culture of the Middle East and North Africa. This profile was originally published in Arabic  and was translated by Mazen Hakeem.]
Name: May
Last Name: Ziada
Father's Name: Elias
Mother's Name: Nizha Muammar
Place of Birth: Nazareth, Palestine
Date of Birth: 1886
Date of Death: 1941
Nationality: Lebanese
Category: Writer
Profession: Author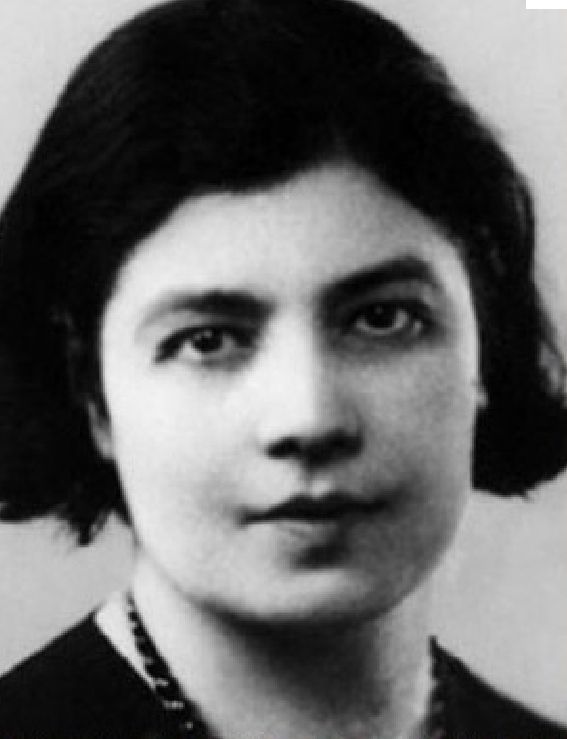 May Ziada
 
A Lebanese national.
Birth name: Mary, she later reduced it to "May," and used this name to sign her Arabic articles. She also signed her French poems using the pen name Isis Copia. She also wrote using the pen name Aida. Gibran Khalil Gibran gave her the name Mariam.
Born on 11 February 1886 in Nazareth, Palestine.
Her father, Elias Zakhour Ziada, was from the village of Shahtool, Kisrwan in Lebanon. He travelled to Palestine and worked as a teacher in one of the schools.
Her mother, Nizha Khalil Muammar, originally from Horan, Syria, was Palestinian.
Raised as an only-child after the death of her brother while still a young child.
Went to the Nuns of Joseph School in Nazareth when she was six, and finished at thirteen. She then went to Lebanon where she went to Nuns of the Visitation School in Aintoora, Kisrwan, to finish her secondary education.
Finished her learning in Aintoora in 1904 and then went back to Nazareth.
She loved music and learned to play the piano.
In 1907, she moved with her parents to Cairo where she started giving private tutoring lessons to the children of Idris Beik Ragheb, a rich Egyptian. She continued her study of German, Spanish, and Italian in addition to French and English.
In 1909, Idris Beik Ragheb donated Al-Mahrooseh newspaper and its print press to her. Doors opened up to her as her father became the Editor in Chief and she started publishing her first articles.
In 1910, she went to Lebanon and spent her vacation in the town of Dhoor Al-Shwair. During this time, she met Amin Al-Rihani and visited his village, Al-Freekeh.
In 1910, the connection between her and Gibran Khalil started. They started exchanging letters but they did not meet. This correspondence lasted for twenty years.
Her literary fame began in Egypt, in 1913 to be precise, during a festivity in honor of Khalil Matar. The festivity was held by Saleem Sarkees. On that day, she was entrusted with delivering a speech in Gibran's name which was followed by a speech of her own. She succeeded in both. Prince Muhammad Ali stood up and gave her a handshake and congratulated her.
Established her own weekly seminar in her house in Cairo, which went on for twenty years. Some of the people who attended this seminar include: Wali Al-Deen Yakan, Taha Hussein, Khalil Matar, Shibli Al-Shumail, Yakoub Sarrouf, Antoun Al-Jamil, Ahmad Loutfi Al-Sayyed, Abbas Mahmud Al-Akkad, Mustafa Sadik Al-Rifai, and Ahmed Shawki.
Went to the Egyptian University in 1914 where she studied Arabic literature and philosophy and Islamic history. She graduated in 1917.
Met Mrs. Huda Sha'rawi in college. She collaborated with her on liberating Arab women from ignorance, tyranny, and slavery.
Elected as a corresponding member to the literary association Pen Bond, al-rabitah al-qalamiah, in New York in 1920. Mikha`il Na`ima was the one who nominated her.
In 1932, she retired from her literary life after the death of her parents in 1929 and the death of Gibran Khalil Gibran in 1931.
Lived her life as a single woman.
Travelled to France and England in 1932 and then to Italy where she went to the University of Perugia to study the influence of the Italian language. In Italy, however, she started feeling fatigue and exhaustion soon thereafter she returned to Cairo. Symptoms of hysteria intensified up to the point where she attempted to commit suicide.
In 1936, she went to Beirut and was admitted to the Al-A'sfoorieh mental health facility. Ten months later, she was discharged and transferred to Ribiz Hospital and then after that to a room in the American University.
In the summer of 1937, she stayed for two days in Al-Rihani's house and then moved to a house right across from his in Al-Freekeh and spent three months there.
On 22 March 1938, she gave a lecture at the American University after an invitation from the Firm Bond Association, al-oo'rwah al-wothqa. Everyone was assured that her mental health was sound.
Came back to Cairo after that only to be shocked by a lawsuit seeking to place her property under guardianship which was filed against her by her cousin. She won the lawsuit but lost her health.
Died on 19 October 1941 in Al-Ma'adi Hospital in Cairo. She was buried in the cemetery of the Maronites, Misr Al-Qadimeh, Cairo, next to her parents.
A statue was built on commission to commemorate her; and a tribute celebration was held under the patronage of the Ministry of Culture and Higher Education in Beirut in 1999.
Published many articles and researches in the most famous Egyptian newspapers and magazines, e.g. Al-Moqattam, Al-Ahram, Al-Zohoor, Al-Mahrooseh, and Al-Hilal.

Some of her publications:
 
Flowers of a Dream, azaheer holm, (in French – 1911); published using the pen name Isis Copia.
The Return of the Wave, rojoo' al-mwjah, (translated from French – 1912).
Smiles and Tears, ibtisamat wa domoo', (translated from German – 1913).
The Researcher of the Desert, bahithet al-badiah, (1920).
The Purpose of Life, ghayet al-hayat, (1921).
The Tourists of a Girl, sawa'ih fatat, (1922).
Words and Signs, kalimat wa isharat, (1922).
Equality, al-mosawat, (1923).
Newspapers, al-saha'if, (1934).
Between the Ebb and Flood, bayna al-jazr wa al-mad, (1934).
Author's Letter to the Life of Arabia, risalat al-adeeb ila hayat al-a'rabia, (1938).
Live in Danger, i`sh fi khatar, (1941).
The Letters, al-rasa'il, (1948).

It is said that May has several unpublished books, including: Nights of Al-A'sfoorieh,

layali al-o'sfoorieh

; From World Literature,

mina al-adab al-a'lami

;

The Image on the Rock,

al-khayal a'la al-sakhra

; and Memories from College,

thekriat mina al-jami'ah

.