Live with ASI is a monthly broadcast program that showcases recently published content from the Arab Studies Institute's various branches. This content includes articles, reviews, pedagogical resources, podcasts, and more. Also featured in the broadcast are brand new interviews and discussions with authors and contributors.
In this episode, which marks the first show of our second season, hosts Bassam Haddad and MK Smith announced some upcoming events and publications, discussed a wide range of Palestine-focused content, shared New Texts Out Now interviews, and pointed out must-read pieces on Jadaliyya. The duo interviews a diverse group of scholars, including Mouin Rabbani, Muriam Haleh Davis, Sherene Seikaly, Adam Hanieh, Jehad Abusalim, and Noura Erakat. As always, this episode also features recurring segments: "The Catch-Up" with Carly A. Krakow on international current affairs, and a graduate-student focused segment with Cat Haseman.
All of the materials mentioned in the broadcast are listed here, categorized by their themes. Also listed are additional recent materials that we highly recommend. 
Announcements (1:54)

The Political Economy Project held its fifth annual Political Economy Summer Institute, bringing together select faculty leaders and students for four days of intensive discussions on key texts in critical political economy. 

On 11 June 2021, ASI will hold the sixth signature panel in the Ten Years On project, titled "Media Framing of Political Events in Lebanon," moderated by Maria Bou Zeid and featuring Hatem El Hibri, Ayman Mhenna, Dima Issa, and George Eid.
Quick Thoughts on the Gaza Ceasefire (3:15)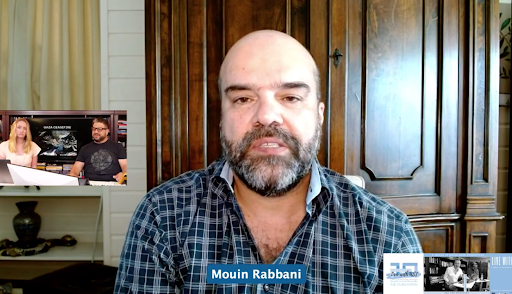 Mouin Rabani discusses the ceasefire between Hamas and Israel.
Jadaliyya Co-Editor Mouin Rabbani published a Quick Thoughts piece on the ceasefire agreement between Hamas in the Gaza Strip and the Israeli government. He analyzed the meaning of the ceasefire according to the objectives of the Israelis and within the broader context of the Palestinian struggle for liberation. 
Year III of the Hirak Between Repression and Optimism: Revisiting the Algerian Uprising (7:54)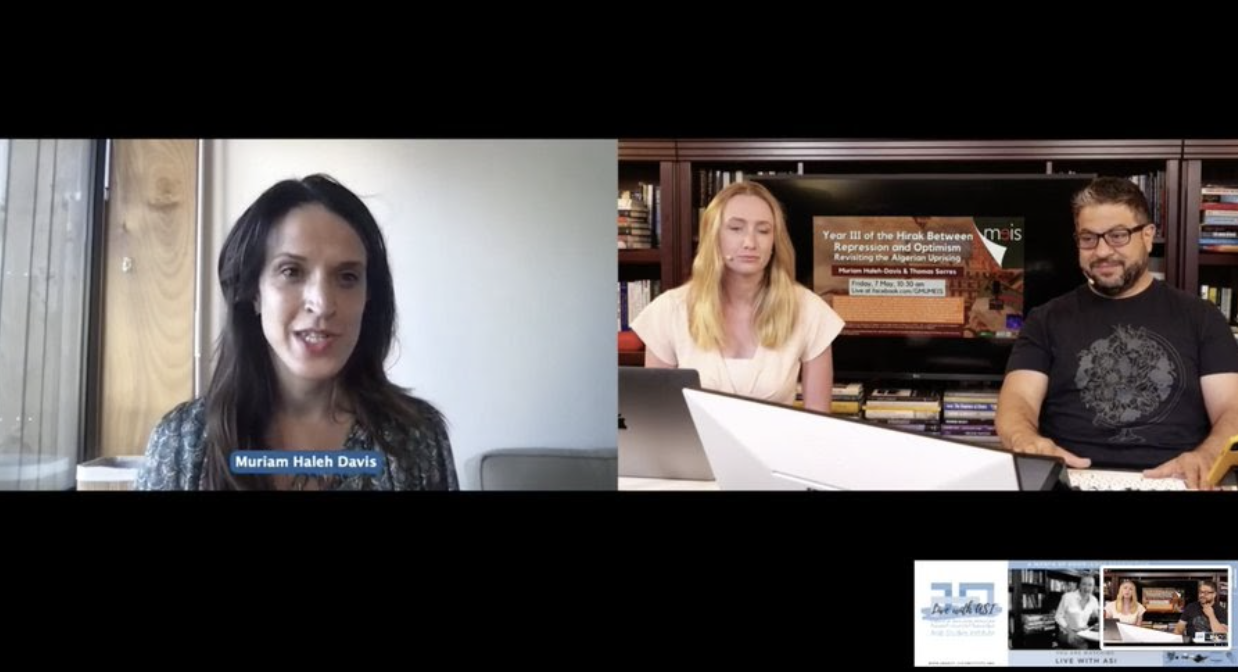 Muriam Haleh Davis joined live to recap a recent panel event on the Hirak and the upcoming Algerian parliamentary elections. 
Jadaliyya Maghreb Page Co-Editor served as a panelist in a recent ASI-hosted event with George Mason University's Middle East and Islamic Studies (MEIS) program titled "Year III of the Hirak Between Repression and Optimism." Haleh Davis discussed the format and content of the panel, which looked at the trajectory of the Hirak, analyzed how the movement has shifted since 2019, and considered the Algerian regime's strategies as well as the activists' strategies. 

Sheikh Jarrah: Urgent Teach-In Roundtable and Middle East Learn & Teach Series (12:51)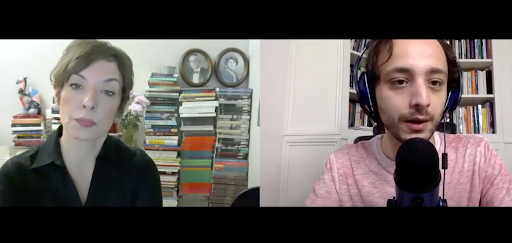 Live with ASI Producer Mohammad Abou-Ghazala interviews Jadaliyya Co-Editor Sherene Seikaly about knowledge production and teaching related to Palestine. 
Jadaliyya published a bouquet of articles, podcasts, live event recordings, and more as part of ASI's Middle East Learn & Teach (MELT) series. The collection, titled "Palestine: Sheikh Jarrah, Expulsion, Occupation, and Settler Colonialism" contains resources that offer starting points for those looking to place the current situation in historical and political context, and materials for those looking to expand their knowledge of the Israeli state's efforts to expel Palestinians from their land and to change Jerusalem's demographic balance by forcing Palestinians from their homes. 
Jadaliyya Palestine Page Co-Editor Sherene Seikaly joined Live with ASI Co-Producer Mohammad Abou-Ghazala to discuss the MELT, which features her 2014 piece "Palestine as Archive." Seikaly also discussed her participation in a recent roundtable discussion on academic and media narratives related to Sheikh Jarrah, "Urgent Teach-In Roundtable on Sheikh Jarrah."
The MELT was curated and introduced by Jadaliyya Managing Editor for Special Projects Carly A. Krakow, and features pieces by ASI's own outstanding experts including Sherene Seikaly, Noura Erakat, Mouin Rabbani, Maya Mikdashi, Lisa Hajjar, and many more. 
Ten Years On Project: Exploring New Regional Dynamics (19:35)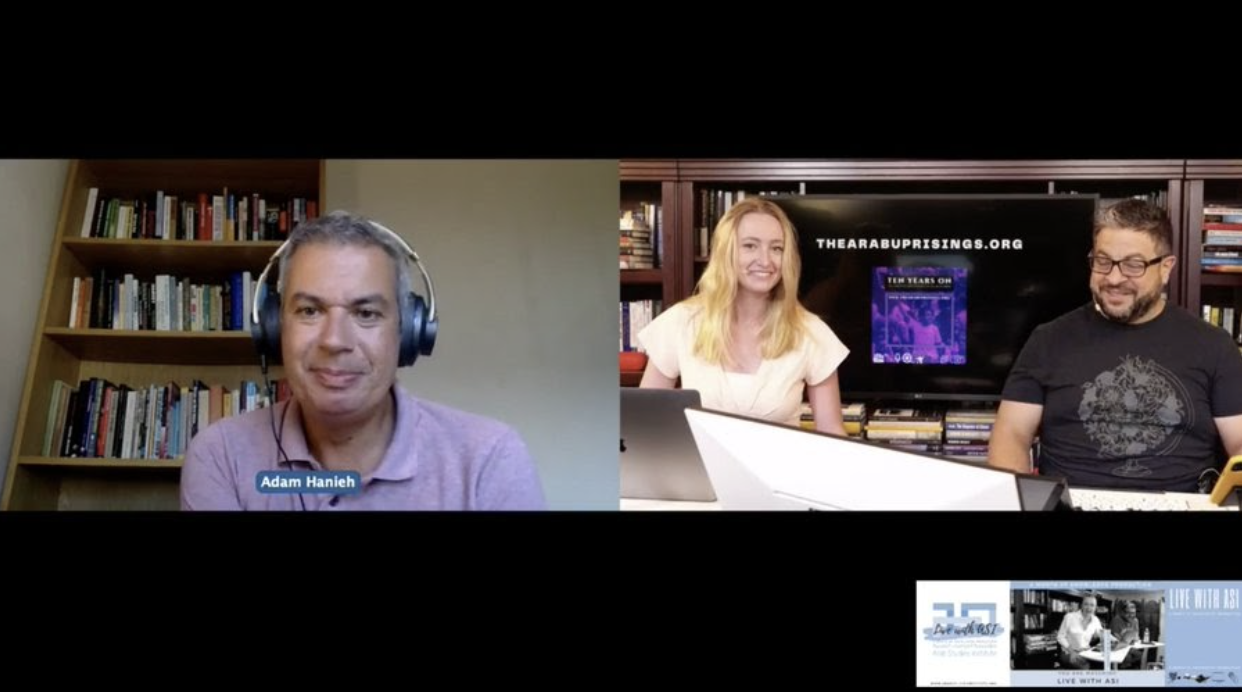 Adam Hanieh discusses Ten Years On: Mass Protests and Uprisings in the Arab World Project.
ASI co-hosted the fifth signature panel of the year-long Ten Years On: Mass Protests and Uprisings in the Arab World Project, which brings together seventeen partner organizations to produce resources for educators, researchers, students, and journalists to more critically understand the Arab Uprisings, and their various dimensions, over the past decade.
Haneih joined LWA live to discuss this month's panel, "Exploring the New Regional Dynamics of the Middle East." Hanieh recapped the participants' discussion of patterns of inter-state rivalries and reconfigured alliances have dramatically shifted how the Middle East is conceptualized as a "region" or "area," and how it interacts with the rest of the globe. 
Ongoing Nakba: Reflections on Palestine from Sheikh Jarrah to Gaza (25:59)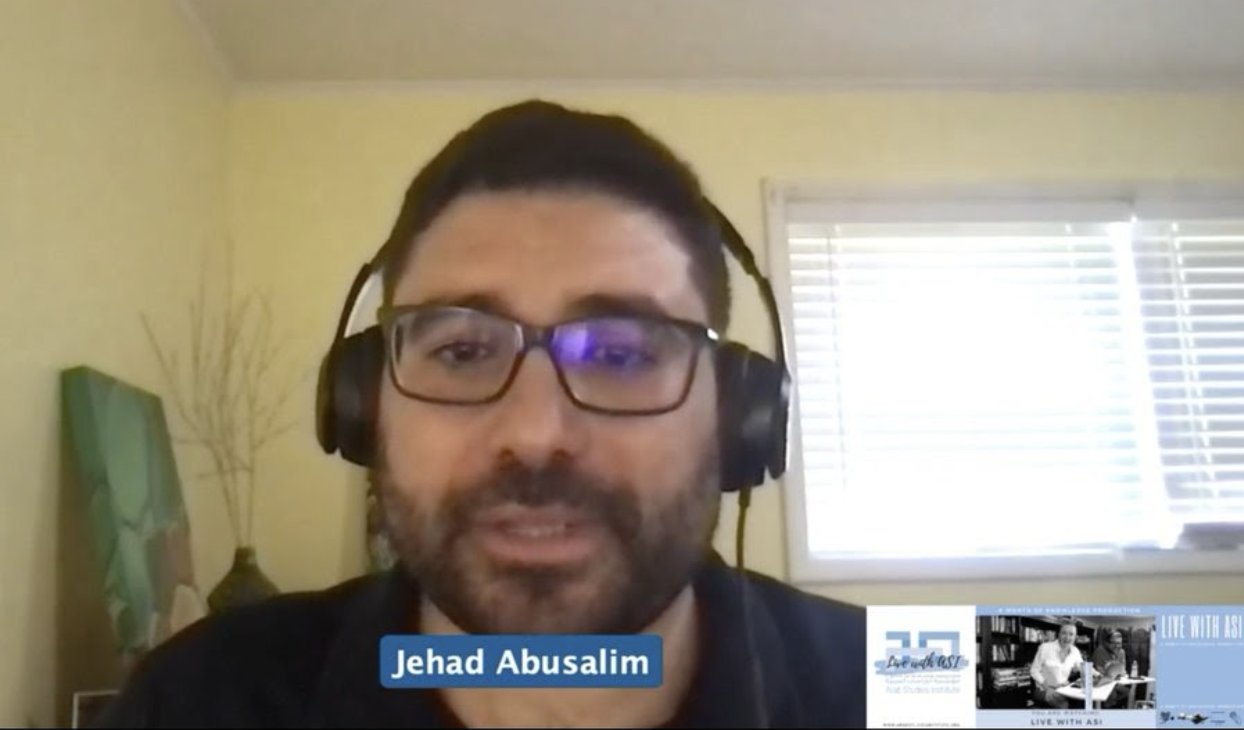 Jehad Abusalim discusses the ongoing expulsion of Palestinians from their homes.
The ongoing attempts to expel Palestinians from their homes in Sheikh Jarrah are not new, but they have brought fresh attention to the movement for Palestinian liberation worldwide and triggered mobilizations across Palestine unlike anything that has been seen in recent years.
Jehad Abusalim joined this episode to discuss a recent ASI co-sponsored event, "Ongoing Nakba: Reflections on Palestine from Sheikh Jarrah to Gaza." According to Abusalim, Palestinians from either side of the Green Line, in Gaza, and in exile came together to talk about the latest developments and mobilizations in Palestine. 
Pedagogy (33:46)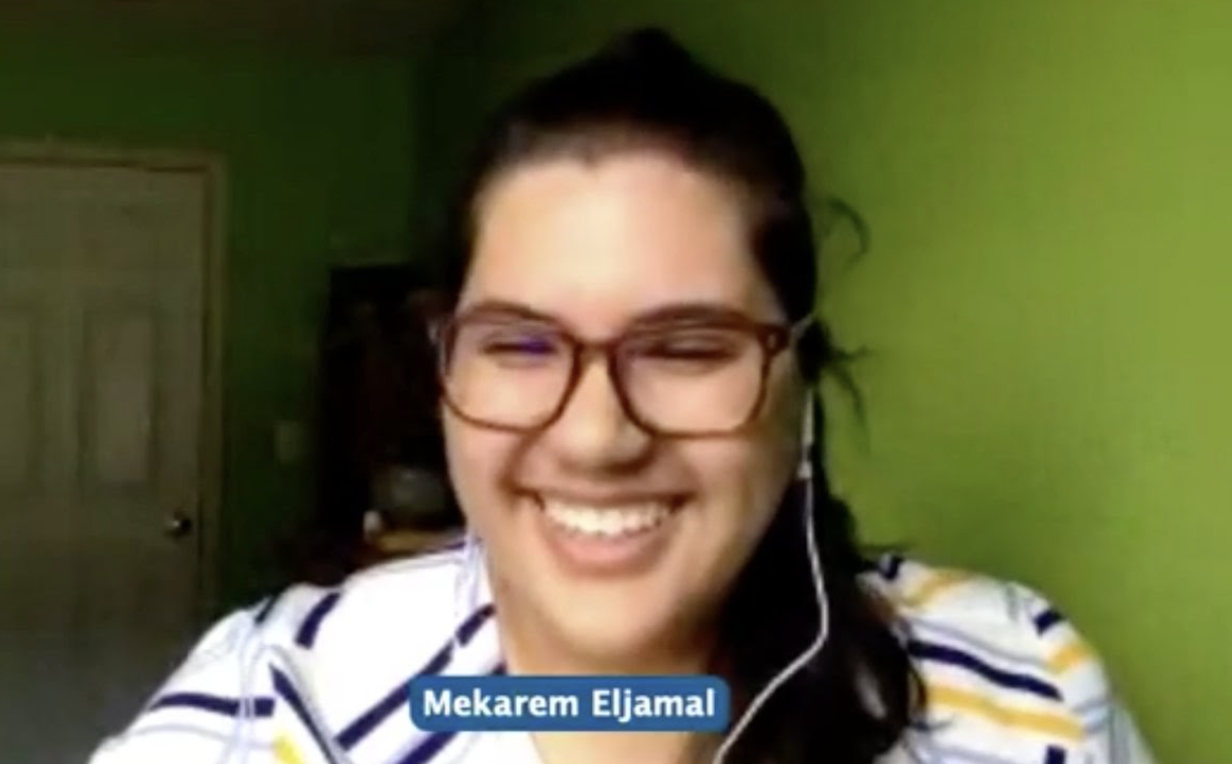 MESPI Managing Editor Mekarem Eljamal speaks about the latest edition of the MESPI newsletter. 
The Middle East Studies Pedagogy Initiative (MESPI) published parts three and four of the Peer-Reviewed Articles Review, which synthesize a variety of articles concerned with the Middle East and Arab world from this past winter season. 

MESPI also published Issue 2.1 of the Middle East Studies Pedagogy Initiative Newsletter. This iteration of the MESPI newsletter features reflections from scholars on accessibility and reassessing the priorities and purposes of research during the COVID-19 pandemic. 
The Catch-Up with Carly A. Krakow (39:08)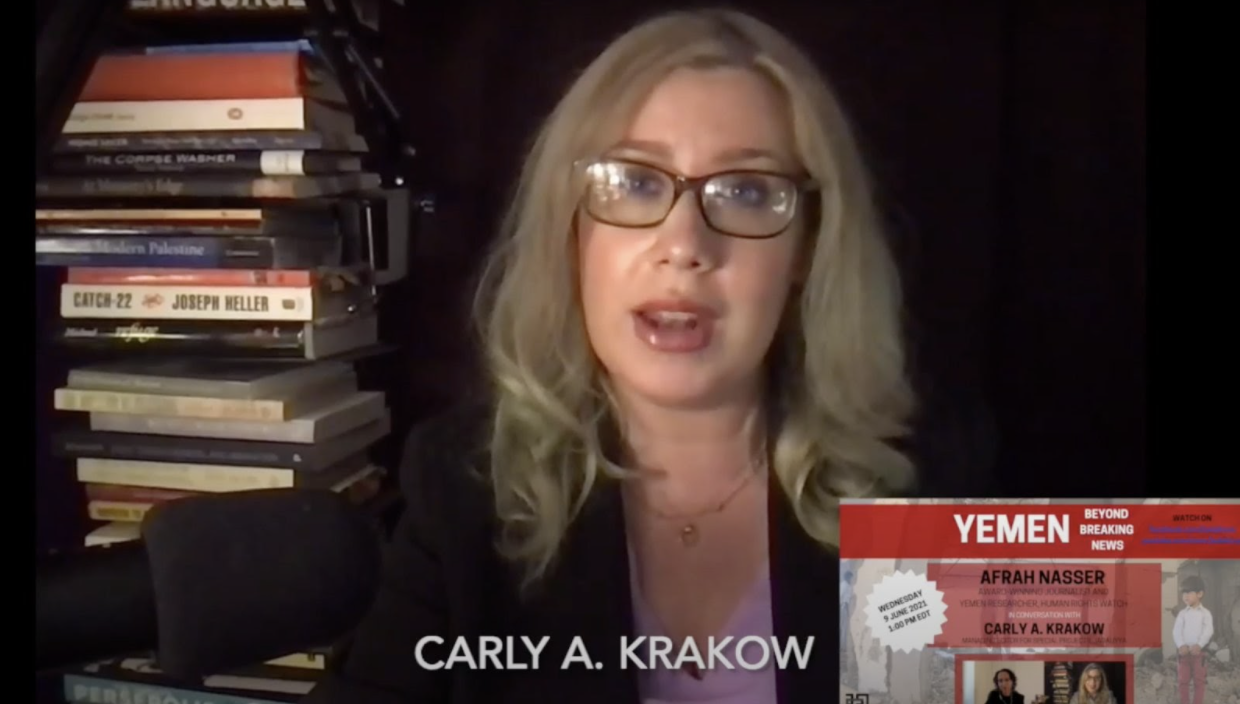 Carly A. Krakow analyzes international current affairs in her recurring segment, "The Catch-Up," soon launching as its own video podcast! 
Carly A. Krakow's international current affairs segment, "The Catch-Up" will be launching soon as its own video podcast! For this month's LWA episode, Carly's analysis focused on Palestine, including the one-year anniversary of the killing of Iyad al-Hallaq, the thirty-two-year-old disabled Palestinian man who was shot and killed by an Israeli police officer while on his way to a school for people with disabilities in Jerusalem last May. 
Carly also addressed police violence against people with disabilities in the United States, the latest bombardment of Gaza, and the damage caused by the US arms industry. The segment included a preview of Carly's interview with Afrah Nasser, Human Rights Watch Yemen Researcher and International Press Freedom Award-winning journalist. The full interview aired on 9 June 2021 and can be viewed on Facebook. The video will be posted on Jadaliyya soon! 
Grad Student Corner (45:48)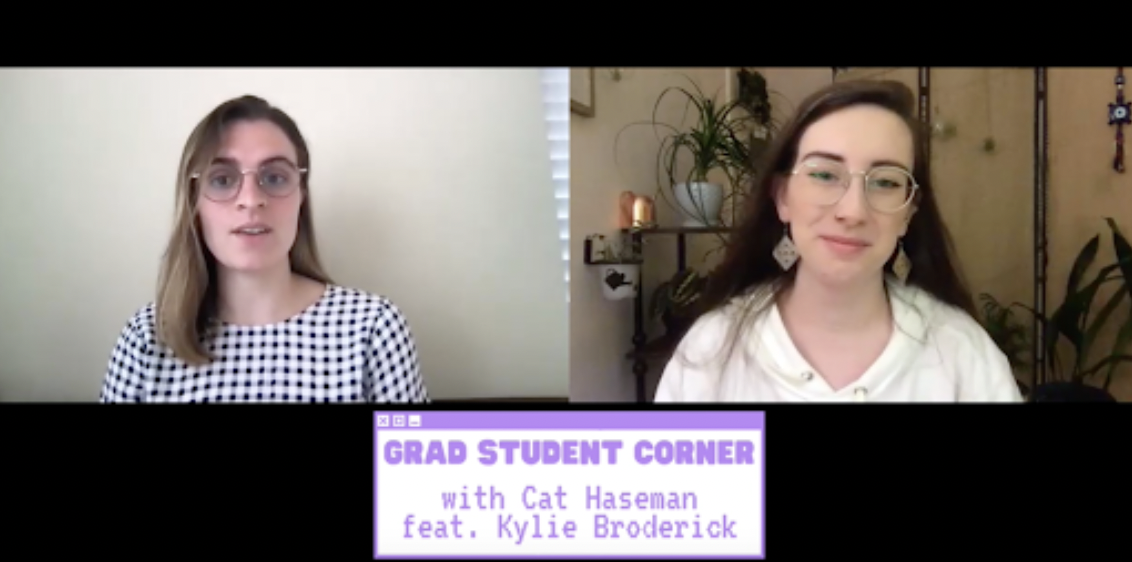 Cat speaks with Jadaliyya Managing Editor Kylie Broderick.
In this month's Grad Student Corner, Cat spoke with Jadaliyya Managing Editor Kylie Broderick about the purpose and content of institutional statements in solidarity with the Palestinian people. Specifically, Kylie shed light on the importance of combating institutional biases via Boycott, Diverestment, and Sanctions (BDS). Kylie also discussed the recent roundtable she organized with several colleagues at the University of North Carolina, which dissected and corrected narratives about Sheikh Jarrah circulating within academics, news media, and social media. 

Solidarity Statements Published on Jadaliyya: 
Holding Palestinian Ground: Lessons from Gaza to Sheikh Jarrah (51:37)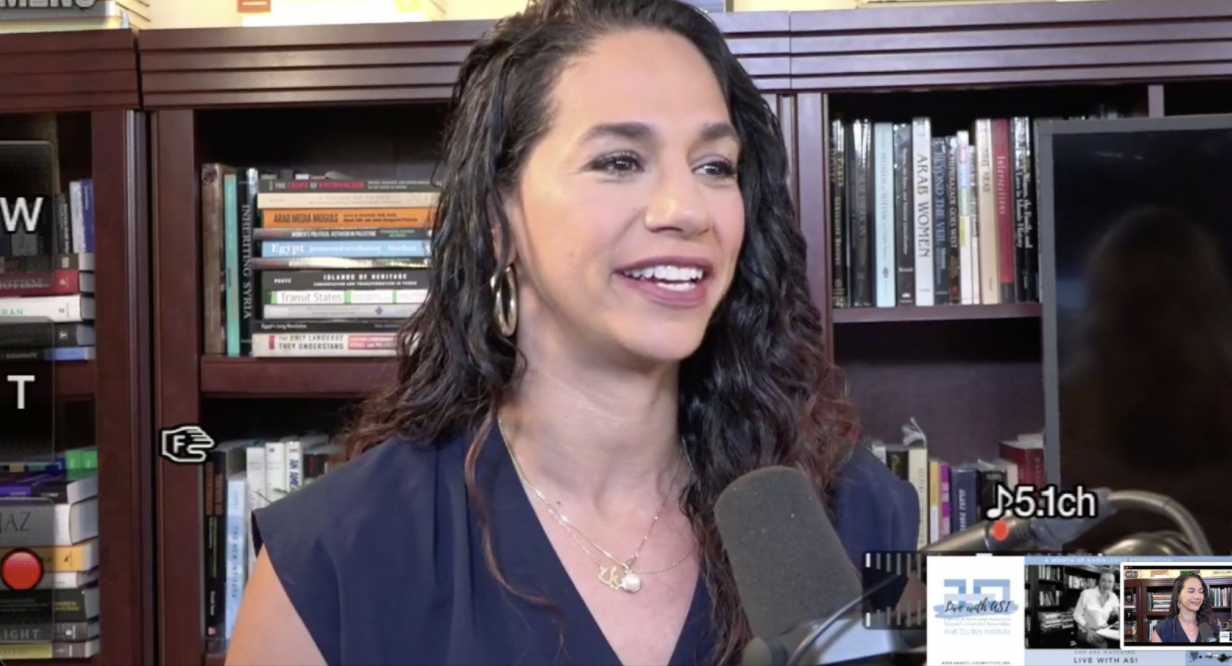 Noura Erakat joins Live with ASI in the studio.

In an ASI-hosted panel discussion titled "Holding Palestinian Ground," Palestinian activists and scholars from across Palestine, the United States, and the Netherlands spoke about the developing situation on the ground in Palestine, as well as the opportunities and challenges of transnational mobilization and resistance to the current unfolding developments. Jadaliyya Co-Editor Noura Erakat spoke, among other things, about the unity felt among Palestinians from geographically different regions and in exile. She also shared her experiences over the past month speaking on several mainstream media outlets about Palestinian struggle and liberation, noting how media coverage of Palestine has shifted in some major ways but stayed the same in other ways during this latest period of struggle and resistance. 
Must-Reads and NEWTONS (59:22)

Co-hosts Bassam and MK rounded out Episode 2.1 by sharing must-read Jadaliyya articles and New Texts Out Now (NEWTON) interviews. Tune in to the last few minutes of the episode for insightful descriptions of each of the following pieces: 

Must-Reads
NEWTONS