Isis Nusair (IN): How did you start making movies?
Maha Haj (MH): I started by making a short silent film (seven minutes) titled Oranges (2009). The film is about an older man who has an orange tree. A neighbor keeps stealing his oranges until he decides to take action. The film received two awards in Montpellier and Marseilles film festivals. I also made a documentary about Rahbaat al-Mahabis (Claris Nuns) in 2011. The film is about fifteen nuns who come from different parts of the world to live in a monastery in Nazareth. They are on a mission and are allowed to talk to each other for only ten minutes a day. They can only talk about things related to god. They are independent and cook their own food. They remain inside the monastery and only one of them is allowed to engage with the outside world. 
IN: When did you start working on feature films?
MH: My first experience in working on a feature film was as a set decorator in the film The Time That Remains with director Elia Suleiman. I never studied cinema, but always loved films, writing, and art. I studied English literature and the Arabic language and worked as a teacher for a while.
IN: How did the idea for the film Personal Affairs (2016) come about?
MH: The idea for the film started at the same house on the lake in Sweden where we filmed. The film, in part, is about an older couple, their routine life, and what glues them together. I wanted to explore their family dynamics and what happens when they leave the familiar spaces of their daily life.
A scene from Personal Affairs. 
IN: Personal Affairs is your first feature film. What were you trying to say in that film?
MH: This film is perceived by many as apolitical and that is not accurate. Nothing that comes out of here is apolitical. It was important for me to make a movie about those who stayed in the 1948 area. We live under a different reality than that in the West Bank and Gaza. Many movies talk about the occupation, checkpoints and demolished houses. We are a people like any other people. We live our lives but do not talk about it as there are always more important things to focus on.
IN: How does the film deal with belonging and resistance?
MH: One of the main messages of the film is "choose life." George (a character in the film) at the end of the movie chooses to go into the sea (a metaphor for life). He chooses a life he wants and not the one chosen for him. The older couple choose life whether they decide to stay together or not. This also applies to the older woman who is tied to her past and represents collective memory. Her memory is fragmented but she insists on talking about it. She is adamant and succeeds in telling a forgotten story! The dancing couple at the end of the movie also choose life in a strong and determined fashion. They tango in a room with a surveillance camera at the Qalandiya checkpoint. By dancing, they break away from these restrictions even while in detention. When the political explosion happened, it led to other social and psychological explosions. She [the dancer] was closed off and silent, then she suddenly became "real." He saw her for who she really was and loved that. The main characters in the film are able to create alternatives for this reality.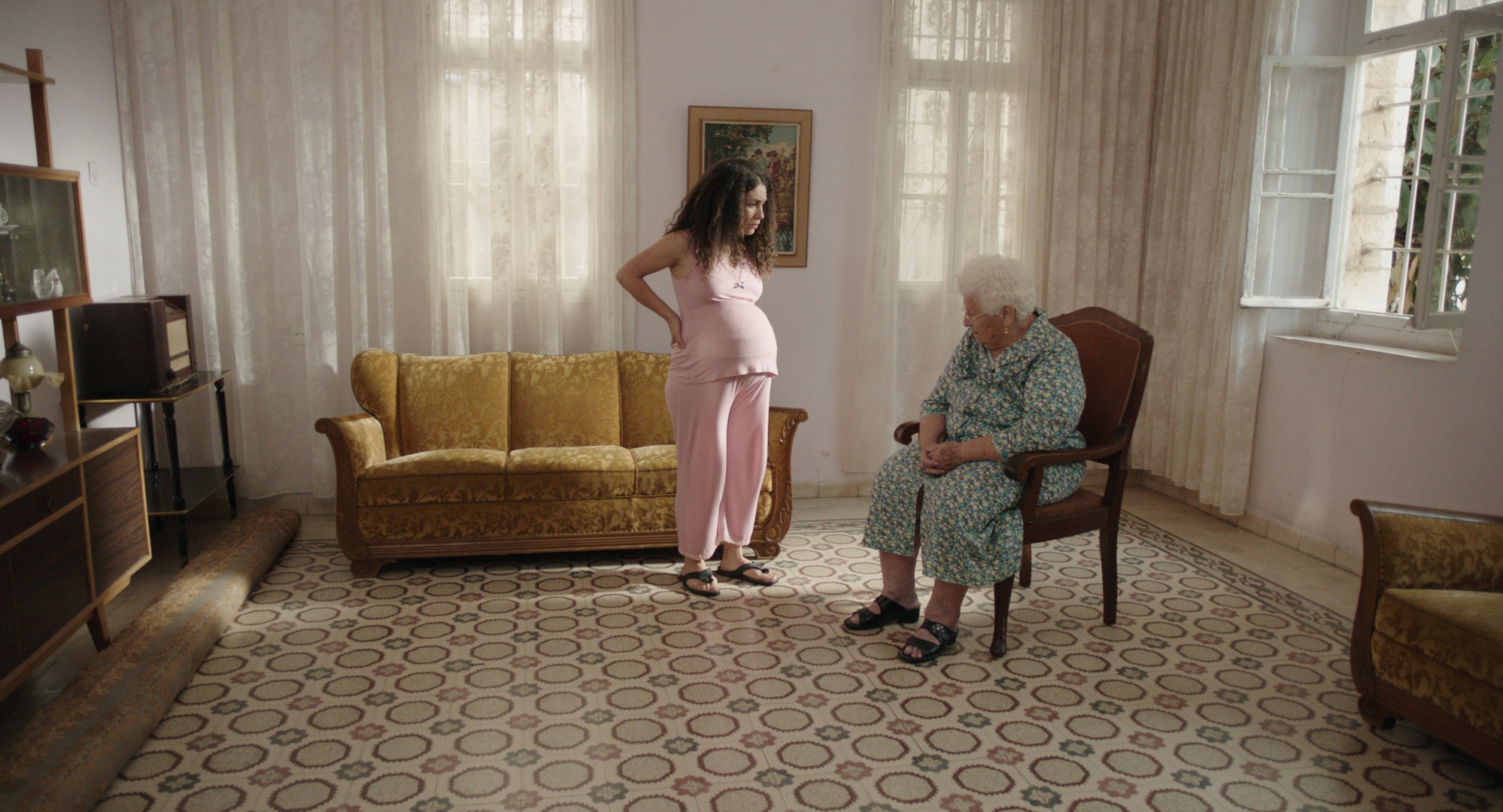 A scene from Personal Affairs
IN: Is sarcasm part of that resistance?
MH: I am a person that deals with life in a sarcastic manner. That makes it easier for me to go through with life. The characters in my films resemble me, and I live through some of their experiences. Sarcasm could be therapeutic at times! 
IN: How has it been to work as a woman in cinema?
MH: It is not easy to work in this field as a woman and mother of two children. It took my family a while to get used to it.
IN: Funding for Palestinian films has been controversial in the last few years. Where did the funding for your film come from?
MH: The funding for Personal Affairs came from the Israel Film Fund. Before anyone could contribute to funding the film, they want you to first get funding from your country. This was my first feature film and foreign investors and producers had no reason to invest in me. As tax-payers, it is our right to ask for funds from the Israeli government. 
The debate around naming films started in 2014 at the Venice Film Festival with Suha Arraf's film Villa Touma. After that, a new law was introduced under the minister of culture, Limor Livnat, which prevented us from using the word Palestine in any credits for the film. Our film was the first to have to deal with this law. This is a win-win situation for Israelis. You either do not make movies, and if you do, you will be robbed of your identity. I was in a dilemma and reached a point where I stopped wanting to make the movie. It was like a rape of our identity. Films are usually defined according to the identity of their maker, Palestinian in this case. I had two options, either not make the film or make the film and put the word Israel. I thought more about the issue and how the story, director, producer, actors, language, filming sites are all Palestinian. The only thing that is Israeli about the film is its funding!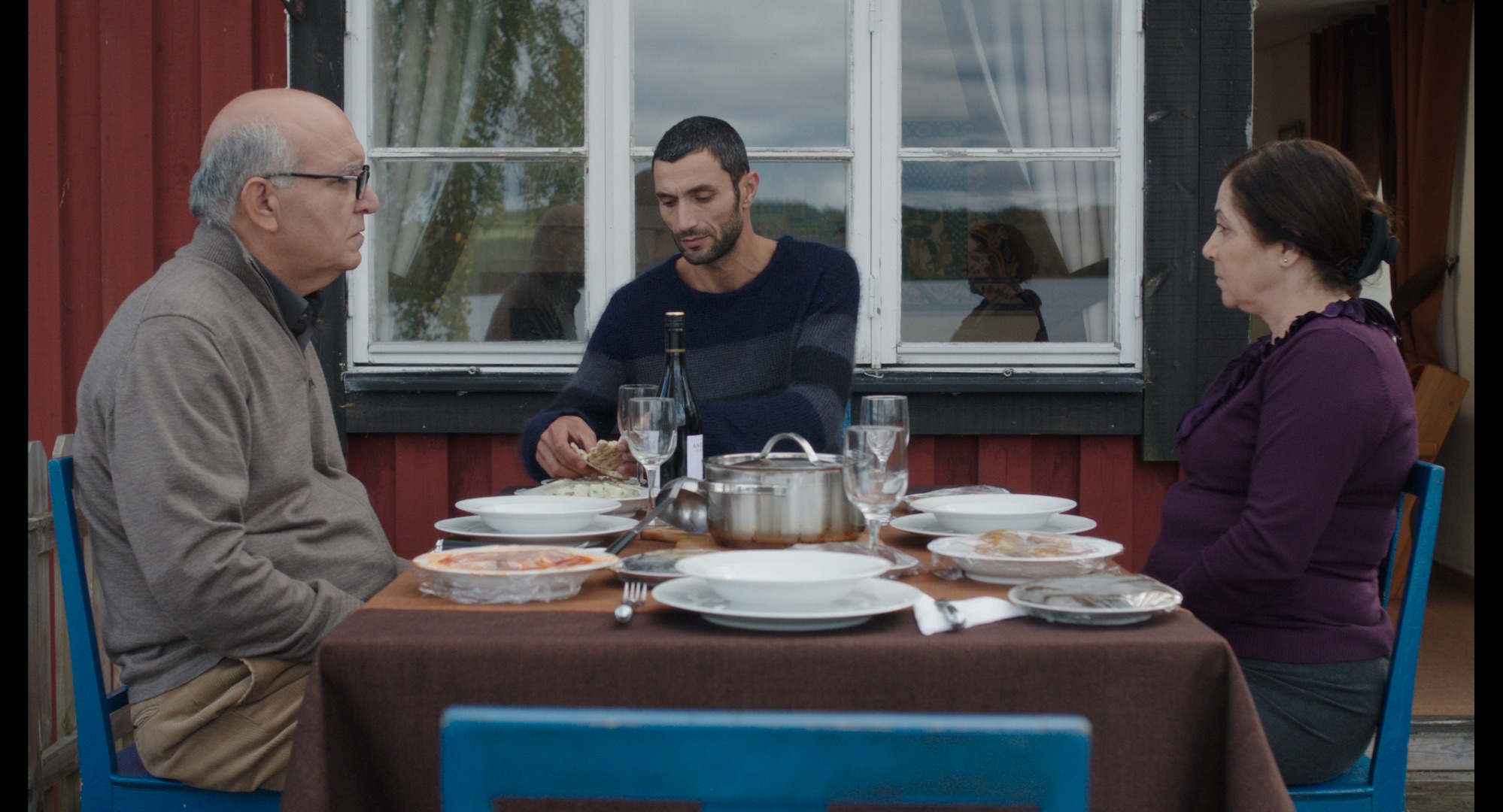 A scene from Personal Affairs
IN: Was the film screened in Arab countries?
MH: The film was supposed to be screened at the Beirut Film Festival in October 2016. Unfortunately, it was cancelled a day before the screening.
IN: What festivals did the film participate in and how was it received?
MH: The film premiered at Cannes film festival (Un Certain Regard). The film was also shown in many film festivals around the world and screened commercially in Europe, China, and Latin American. 
I made a point of participating in many film festivals in order to have an opportunity to talk after each screening about this problem of funding and naming. The film is marketed as Israeli but everything about it is Palestinian. I am Palestinian like any other Palestinian, and I do not like the name "1948 Arabs." As Palestinian citizens of Israel, we have a special situation and that needs to be acknowledged. We should not be put in a place where we have to defend our identity!
IN: What are your future plans?
MH: Nazareth, where I am from, is becoming an important center for artwork. The occupation is this ghost that is always haunting us! My new script is a comic thriller set in Haifa about a weird friendship between a writer and his neighbor who is a crook. Friendship could be dangerous and mysterious at times!